Cranes and Construction Invade Magic Kingdom
Shortly after it was announced that Cinderella Castle would be getting a new look, folks began to be concerned about what it would take to pull off the new look, i.e. cranes. Sure enough, there are now plenty of cranes hard at work on Cinderella Castle. It is a necessary evil to see the castle swarmed by machinery. Hopefully the enhancements to the castle's appearance will be worth this temporary inconvenience.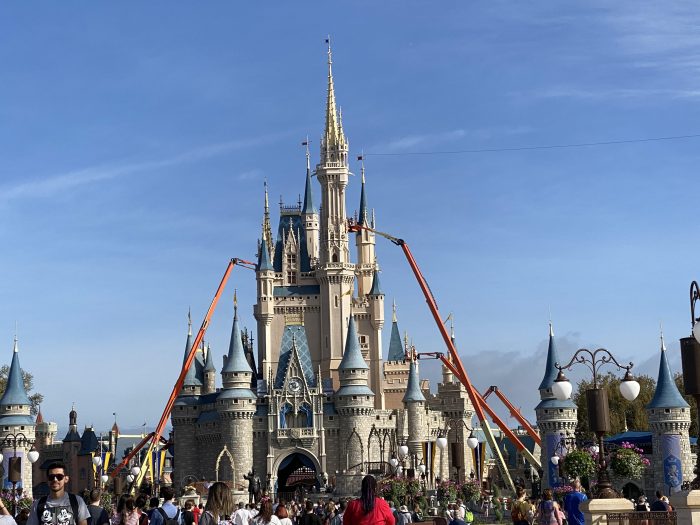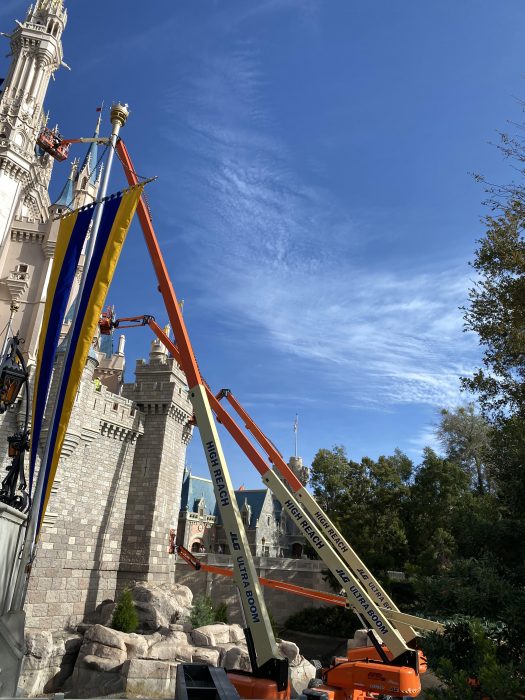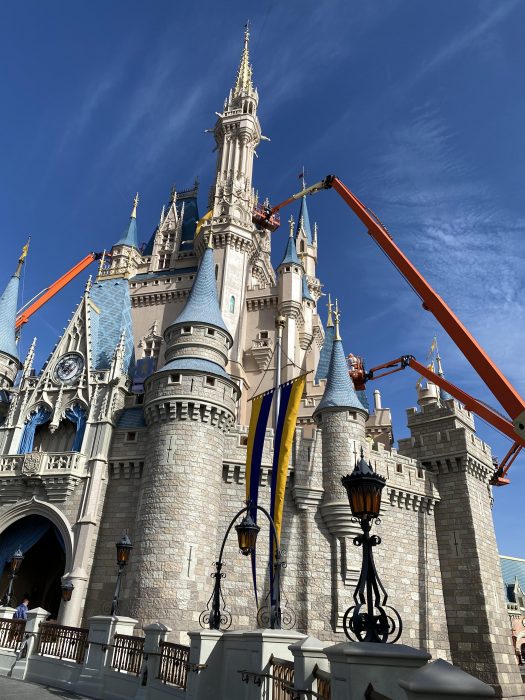 On Main Street U.S.A. near the ever-so-helpful First Aid and Baby Care Centers, there is a large construction wall blocking off part of the walkway. Further inside the Magic Kingdom we noticed that the Tomorrowland Transit Authority Peoplemover was down unexpectedly. Speaking of being down temporarily, Haunted Mansion was up and running after some unexpected closures earlier this week.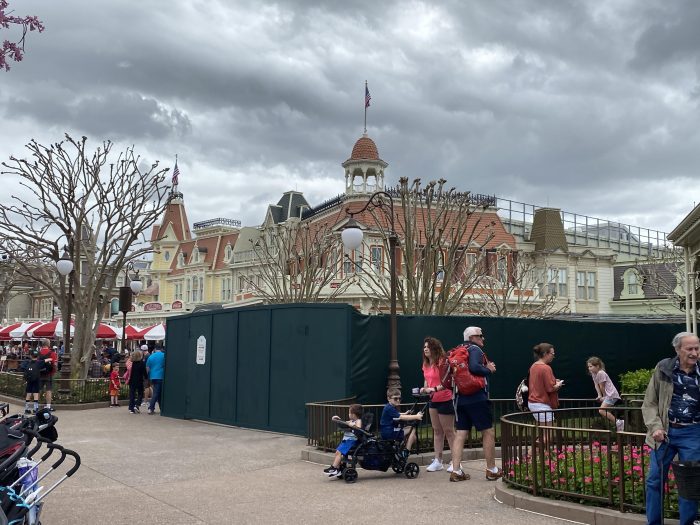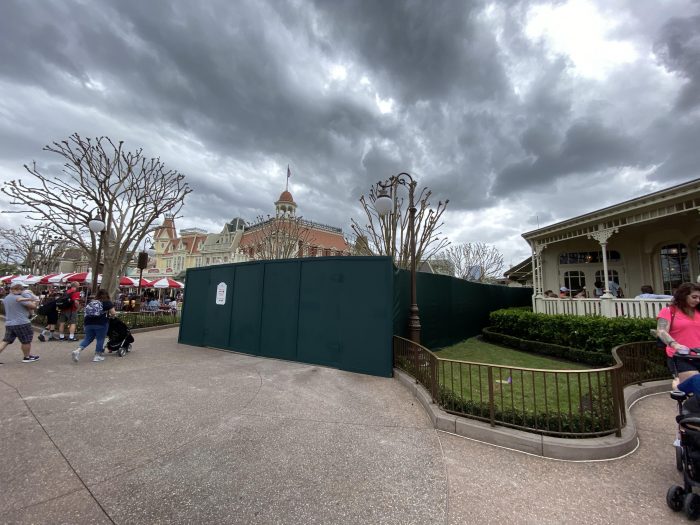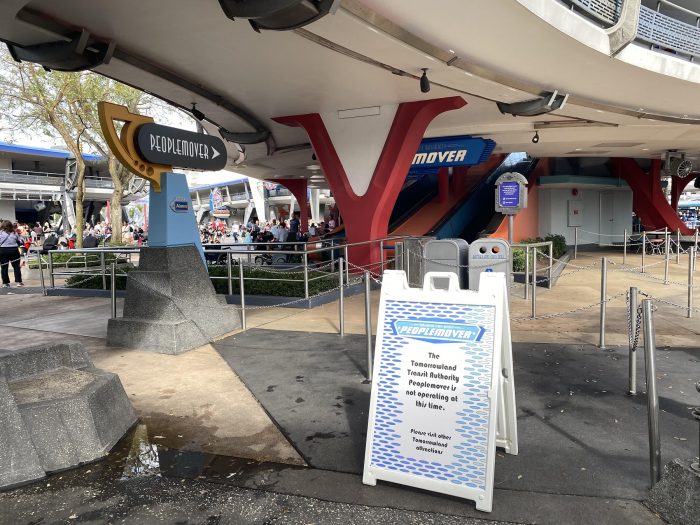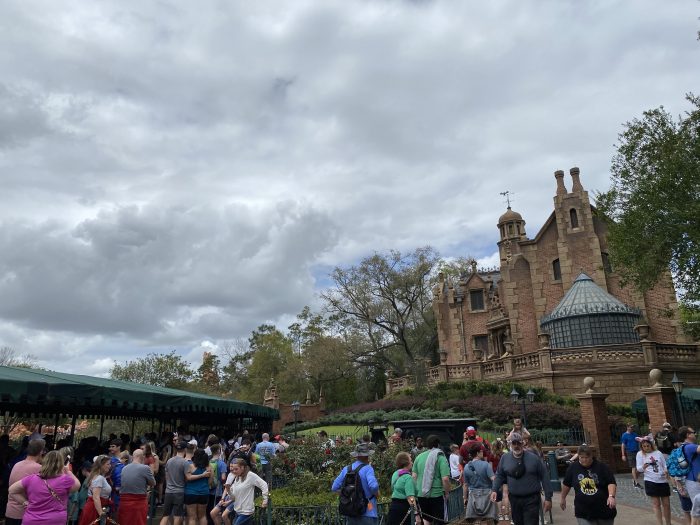 Splash Mountain is back from its refurbishment. And in Adventureland some of the buildings and facades are behind a scrim.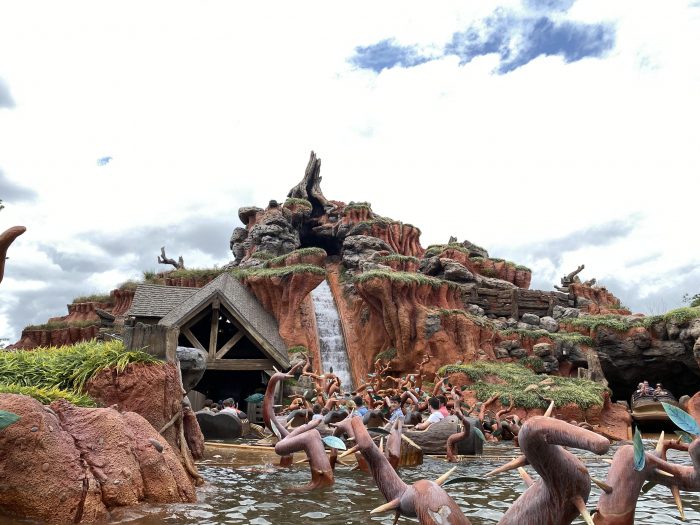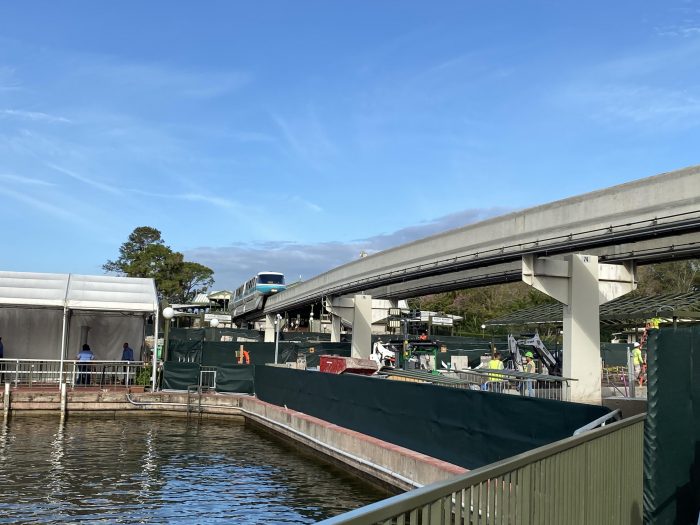 Out front construction continues outside the park gates in hopes of improving the arrival experience.
Are you excited about the new look coming to Cinderella Castle?