Magic Kingdom Construction Update
We're back with our periodic check-in on construction projects at Walt Disney World's Magic Kingdom. Here's what's going on this week.
TRON Coaster
The new TRON Coaster, located behind Tomorrowland Speedway, continues growth and expansion at a rapid clip. In this photo, you can see the undulating track now contained within the outlines of the rectangular attraction building.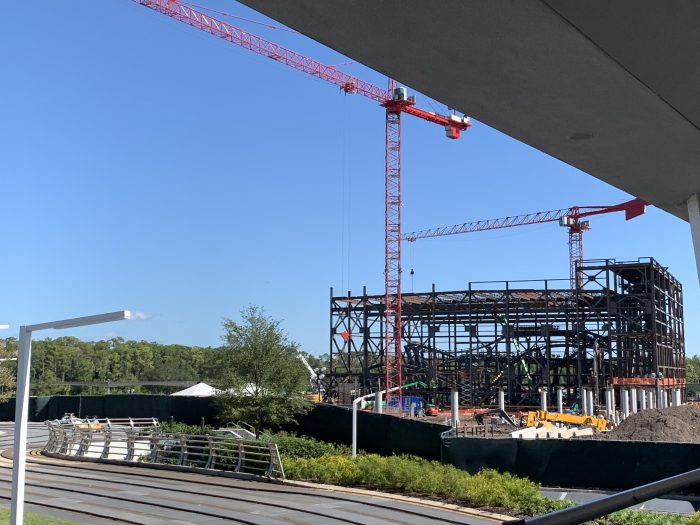 Liberty Square Market
The Liberty Square Market, located near the Haunted Mansion attraction, is still serving food, but the seating area behind the market is now gone, with construction walls surrounding the area that was formerly occupied by benches and round tables. We took a peek into the construction area and saw lots of bricks and equipment, with little indication of what the future look of the area will be.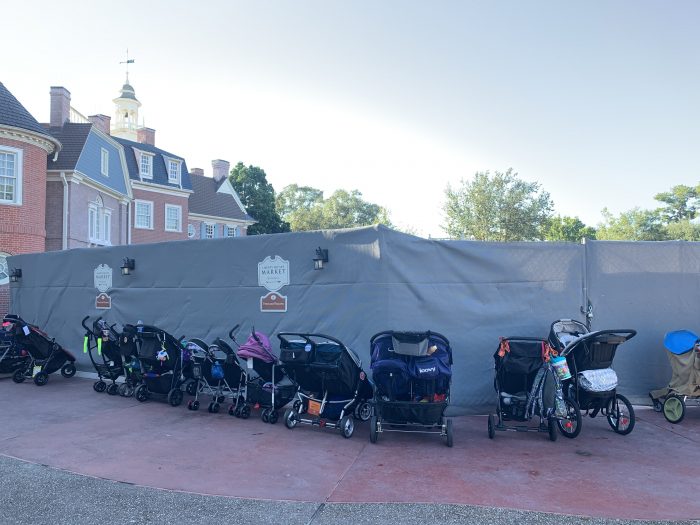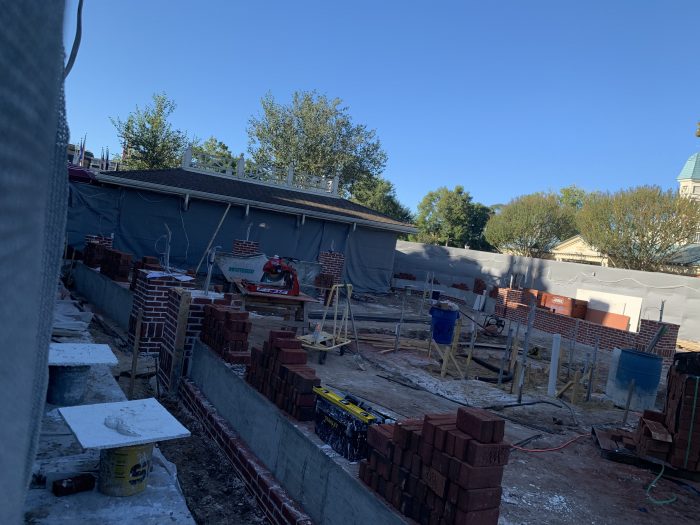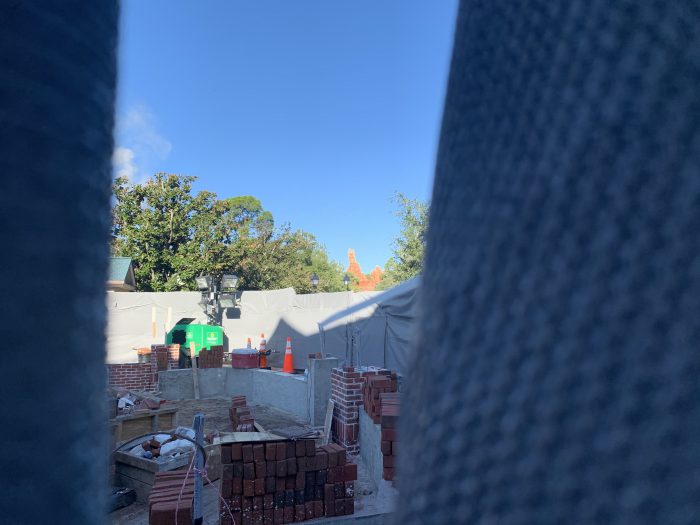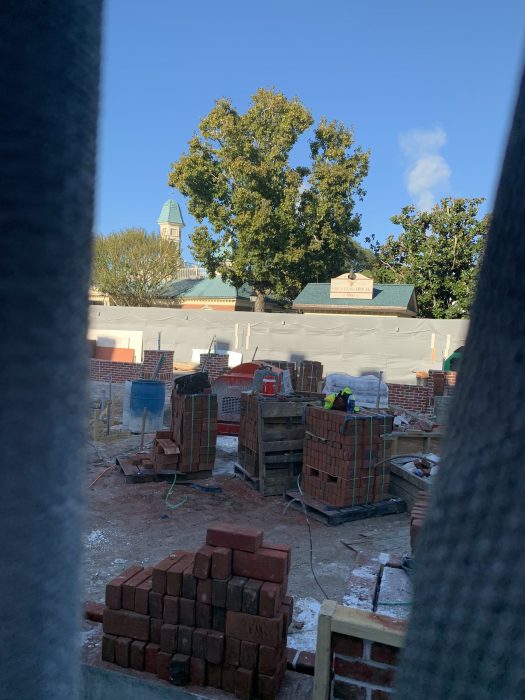 Castle Walkway
Good news! The castle walkway expansion that had been a construction mess for most of the summer is now complete. There are plantings along the walk and it looks to be a fully functional new normal.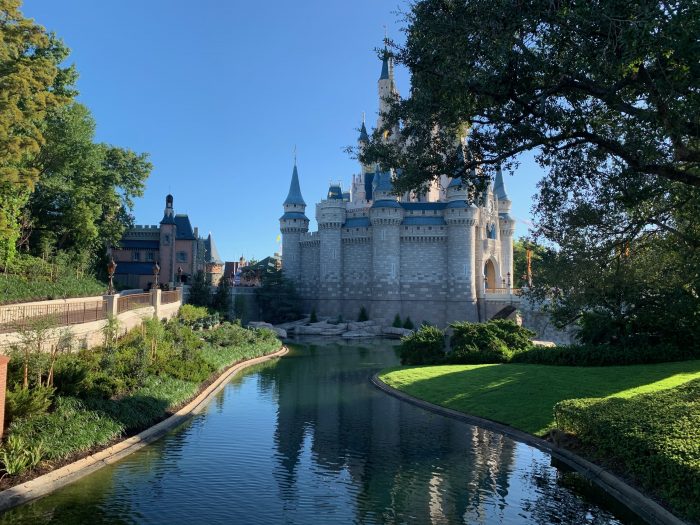 Castle Lights
Cinderella Castle is now fully enrobed in lights. Mickey's Very Merry Christmas Party begins in just a few short weeks, on November 8. The castle is ready to show the spirit.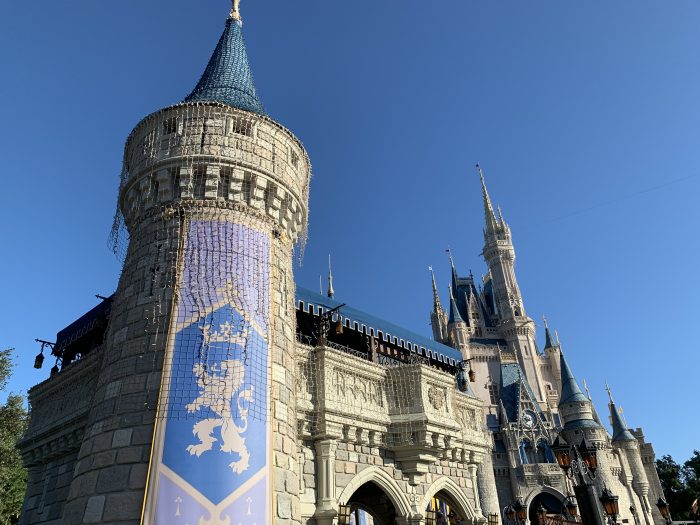 Photos: Christina Harrison