DCL Guests Can Now Order In-Room Gifts Online
Big news for Disney Cruise Line guests celebrating milestones during their voyage. DCL guests can now place orders online for gifts to be delivered to their stateroom or, in some cases, to their main dining room table. Back in the olden days of, you know, last month, guests had to mail or fax their orders. Mail and fax orders are no longer accepted.
Online gifts available for purchase include cakes and cupcakes (including allergy friendly versions), sweets and snacks, water and cider, in-room decor, cigars, floral arrangements, "romance," and "specialty items."
The DCL website includes a bunch of fine print that goes along with these items. Some of the more important points are:
All cake orders must be placed no later than 7 days prior to sailing. All other orders must be placed no later than 3 days prior to sailing.
Only guests with reservations booked US currency may view, or order from, the online catalog.
Items with alcohol may only be purchased if the lead guest in the stateroom is over 21 years of age.
Guests needing assistance with an online order should call 800-601-8455, M-F 8:00 a.m. to 10:00 p.m. and S-S 9:00 a.m. to 8:00 a.m., Eastern time.
The items available may vary by sailing. Anyone wishing to view, or order, merchandise available on a given sailing must have the reservation number and last name of a guest sailing to access the Disney Cruise Line Onboard Gifts site.
To give you an idea of what you might expect, here are the items that are available for in-room delivery for a sailing I have coming up on the Disney Dream next month, June 2019.
Cakes and Cupcakes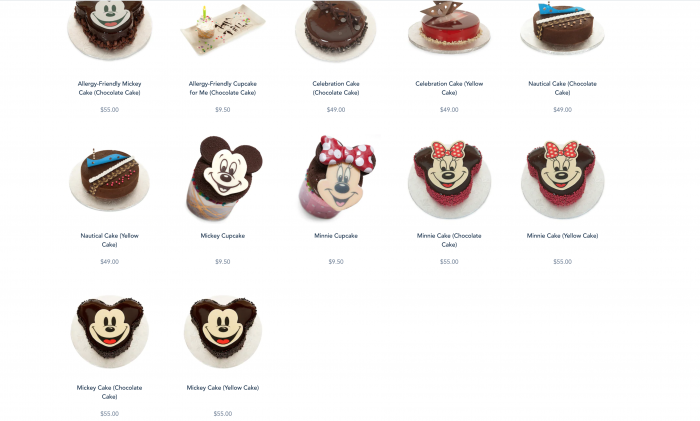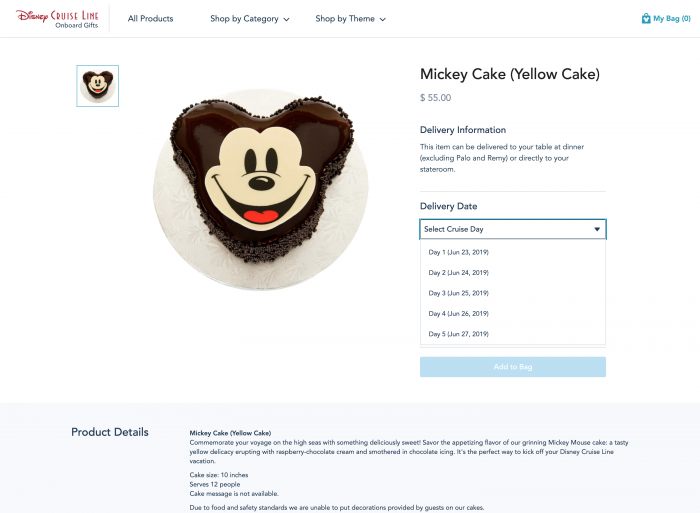 Sweets & Snacks
These items are likely to vary seasonally. For example, expect the "graduation chocolates" to become "holiday chocolates" later in the year.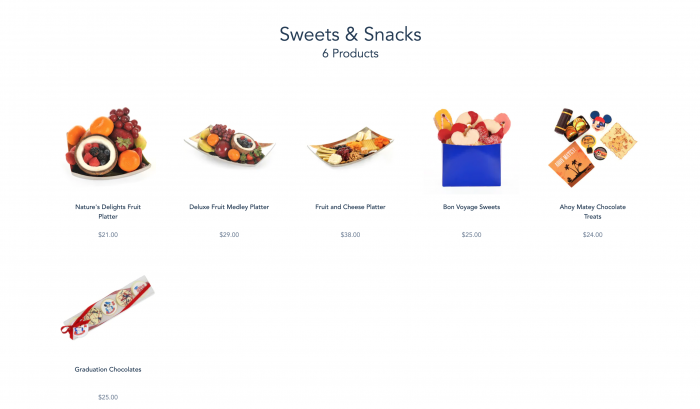 Water & Cider

Beer & Wine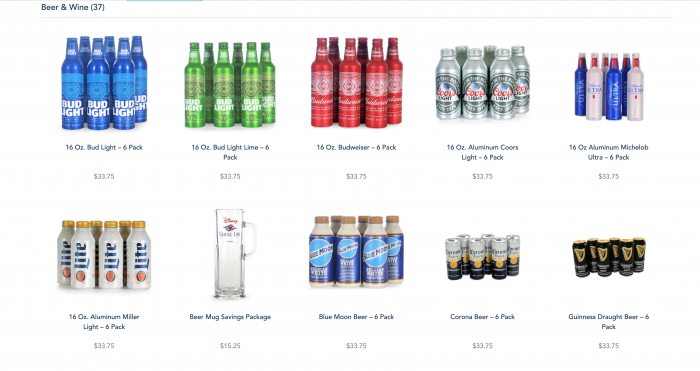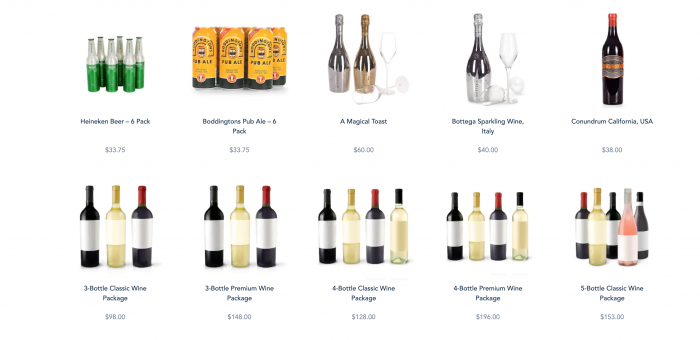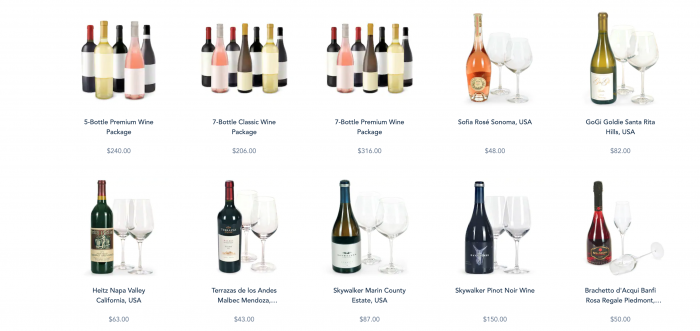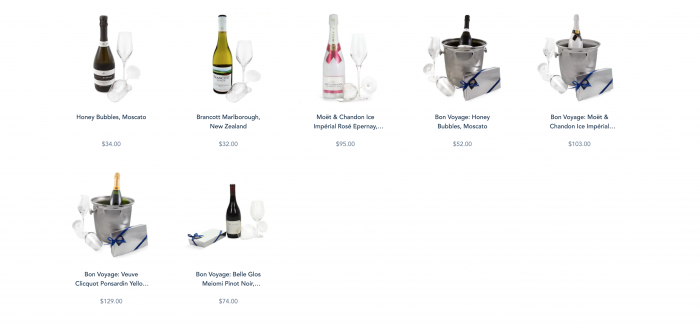 In-Room Decor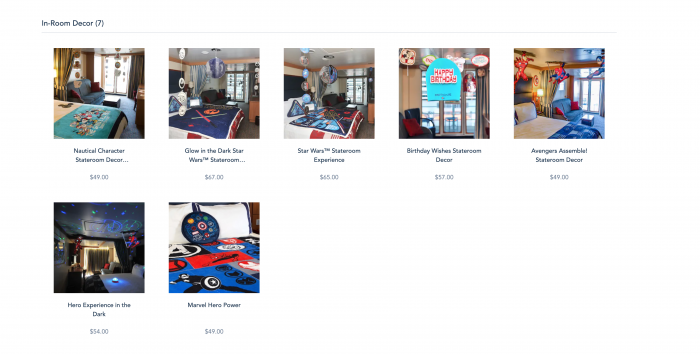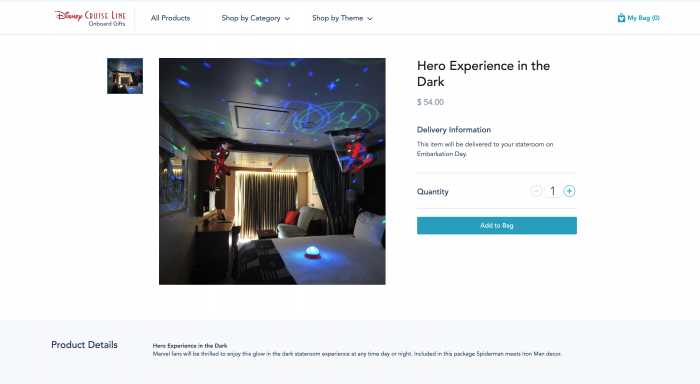 Romance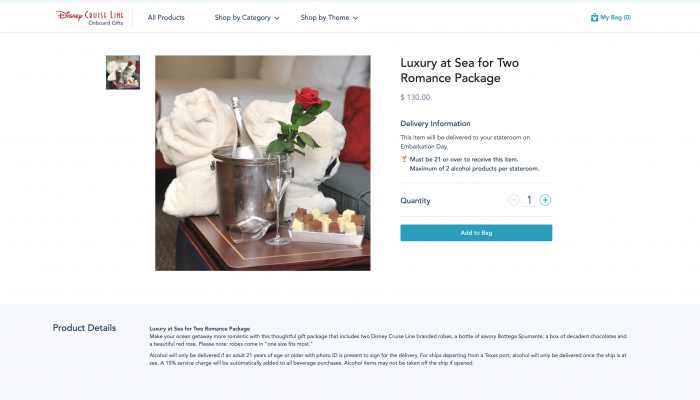 Cigars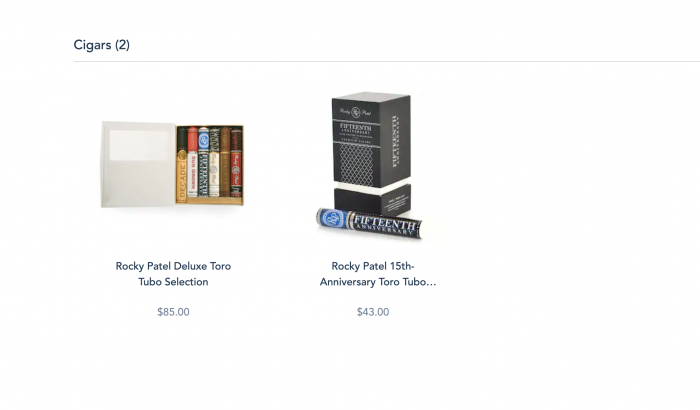 Floral Arrangements

Specialty items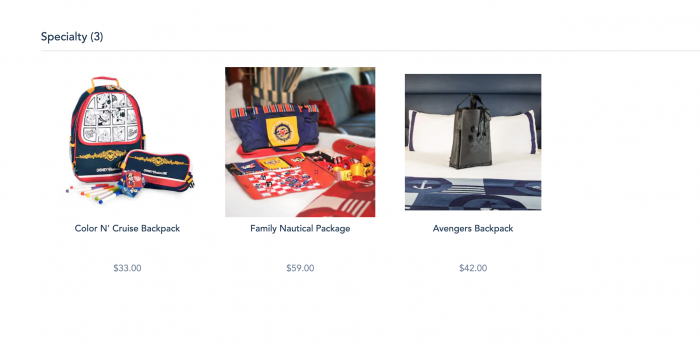 Have you ever ordered stateroom gifts in advance of your sailing? Does online ordering make you more or less likely to do so in the future. Let us know in the comments.