Disney Cruise Line Drinks and Merchandise, and Other Special Finds at Disney Springs
Ahoy, sailors! Our team is missing Disney Cruise Line something fierce right now, how about you? There's a little bit of good news if you want to get your Disney Cruise Line fix. Just head to Disney Springs, the Marketplace section in particular, for two special drinks and a great collection of merchandise.
At Dockside Margaritas, located right on the water, you can pretend you're at the Sail Away Celebration with a Piña Colada or a Strawberry Daiquiri, each served in a special embarkation Disney Cruise Line cup that is yours to keep. Each drink is $16.75, which is a bit high, but then again the average margarita here at Dockside Margaritas costs around $15.00, and you do not get a cool souvenir glass like you do with these Disney Cruise Line drinks.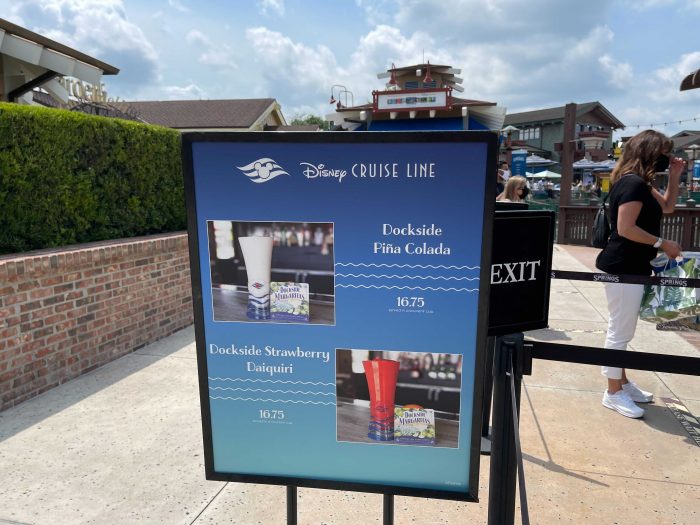 Chrissy on our team opted for the Dockside Strawberry Daiquiri. This drink is an instant vacation. It's easy to get carried away, gazing at the water with the special DCL cup in hand, and a DCL branded napkin, while drinking a frozen cocktail. The hand made margaritas here at Dockside Margaritas taste better than this Strawberry Daquiri, but it's a fun, special experience to have right now. Either drink would be a good choice if you're looking to maximize that "I'm on vacation" vibe.
Just across the walkway is the Marketplace Co-Op. Here you can explore mini-shops as each section of this venue has sections of specialty merchandise and features something new every few weeks. Currently the big feature is Disney Cruise Line merchandise.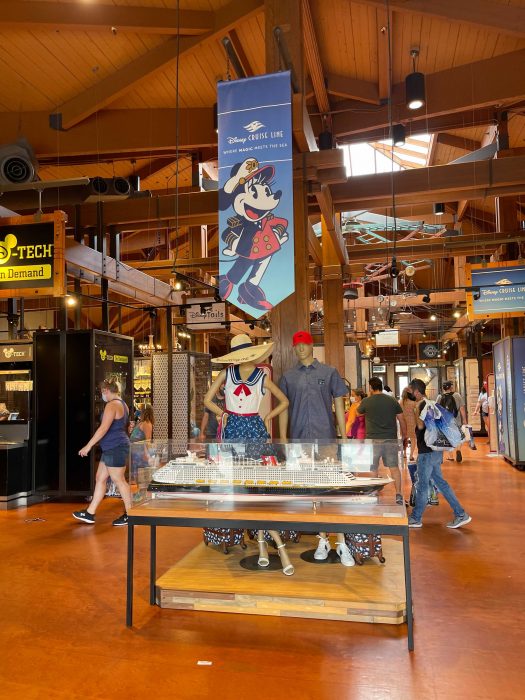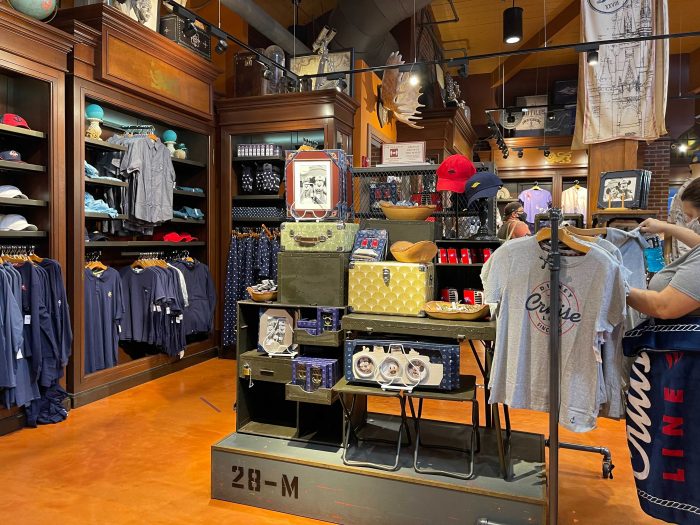 From apparel to housewares, any Disney Cruise Line fan will find a piece of DCL merchandise that will make them feel like they are back on the high seas aboard the most magical cruise line there is. If you are a Disney Vacation Club Member or an Annual Passholder, this is a good opportunity to snatch up a few pieces of Disney Cruise Line merchandise with your discount, which is normally not available on board the cruise ships.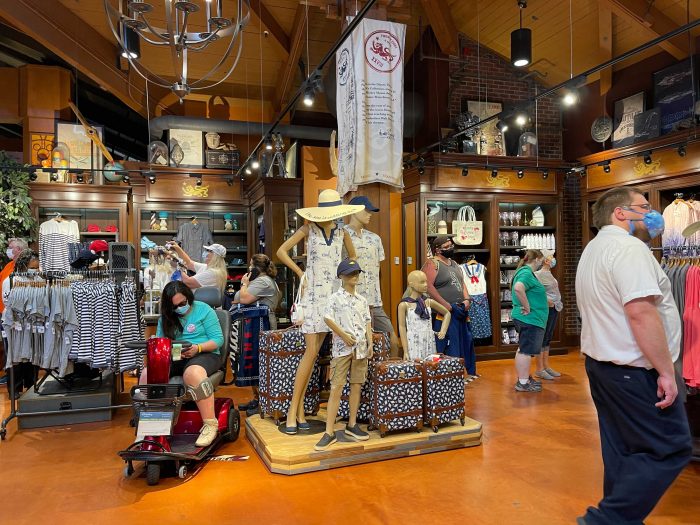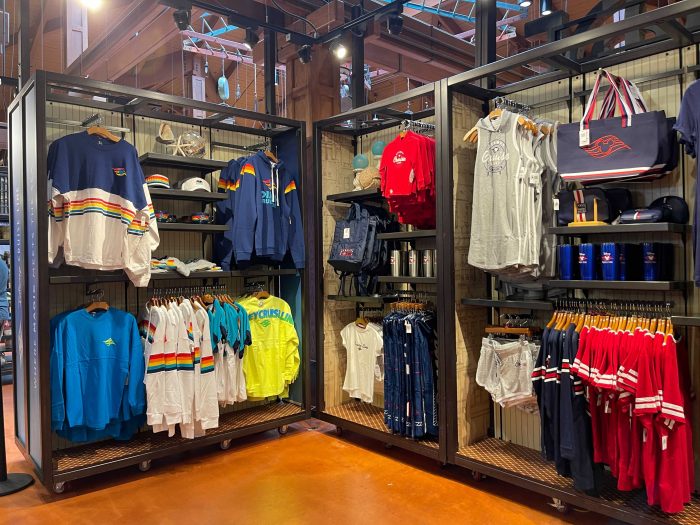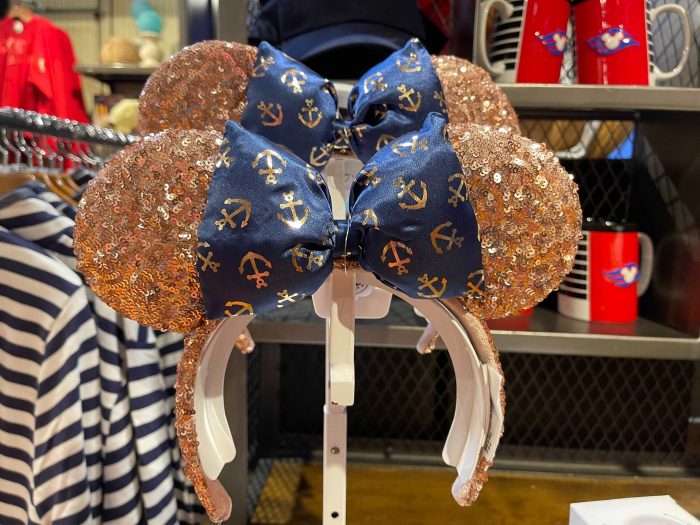 Besides these fun Disney Cruise Line offerings, there are two other treats worth checking out at Disney Springs. Still at the Marketplace side, you'll find Marketplace Snacks. This snack stand offers creative floats and sundaes throughout the year. The latest creation is a Orange Vanilla Slushy Float. Anyone out there have fond memories of Creamsicle Popsicles? This is your float! The Fanta Orange slush with vanilla soft serve on top is the perfect re-creation of this summertime favorite treat. At $5.99 it's not a bad deal for such a yummy treat, but be ready to enjoy it quickly as the Florida heat and humidity beats down on it.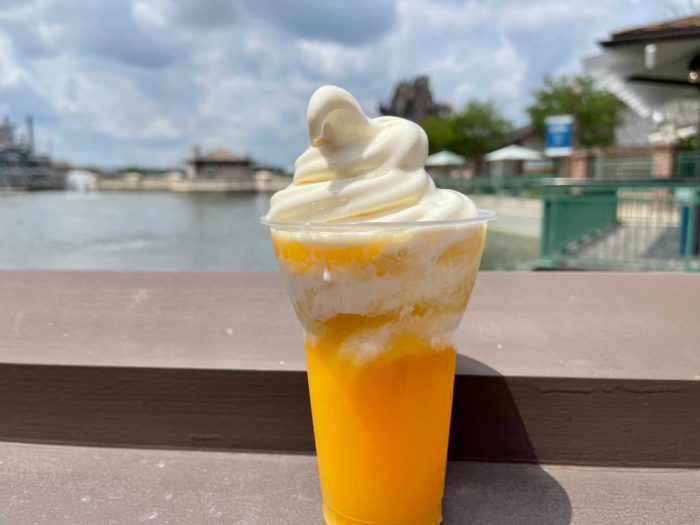 Over at The Landing is Vivoli il Gelato. This Italian gelato and coffee shop is home to creative treats throughout the year. It is truly a touch of Italy at Disney Springs.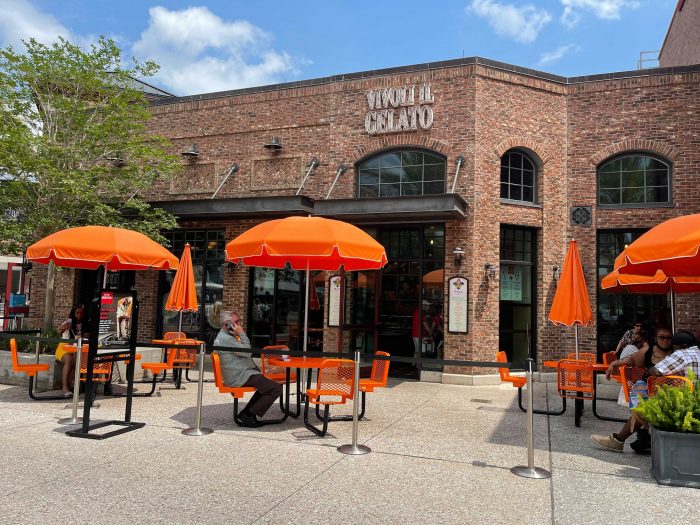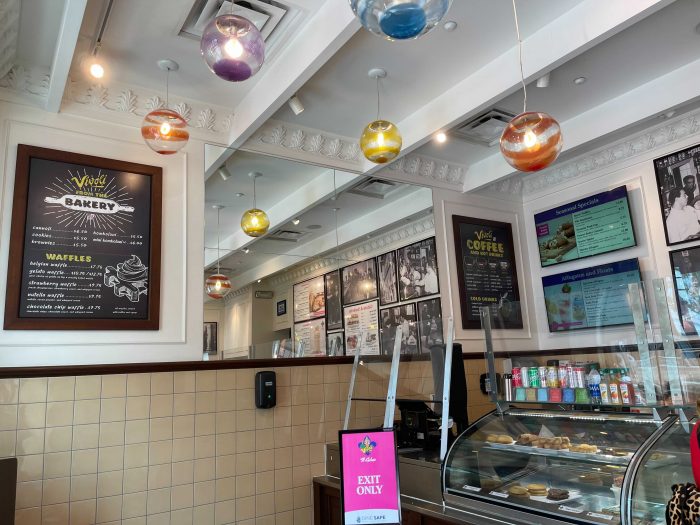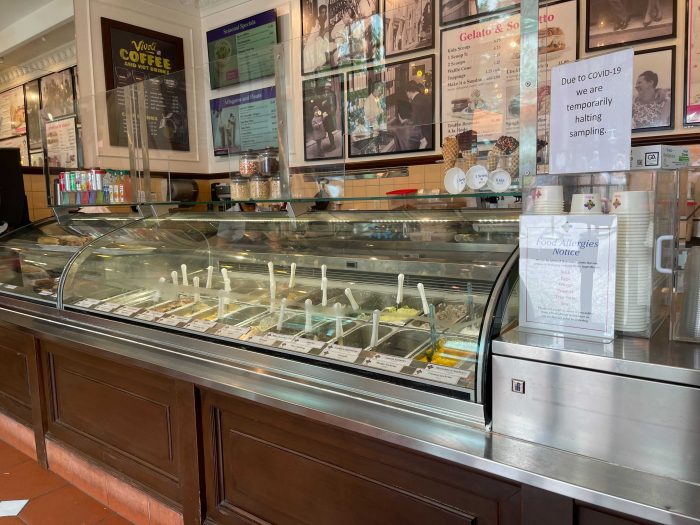 A recent tweet from the Disney Springs Twitter account prompted our team to visit. The tweet announced that Bacon Waffles had returned to Vivoli il Gelato. When Chrissy arrived and inquired about the Bacon Waffles, she was met with some pushback. Ah yes, the age old battle between marketing and operations. The staff member indicated it would take about twenty minutes to make her order.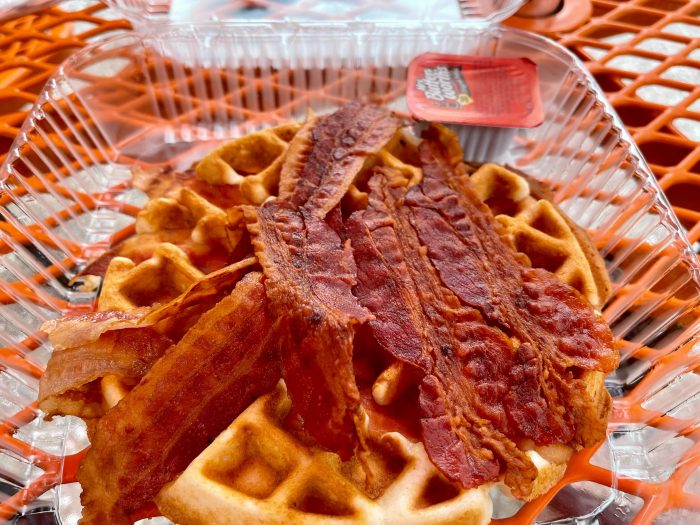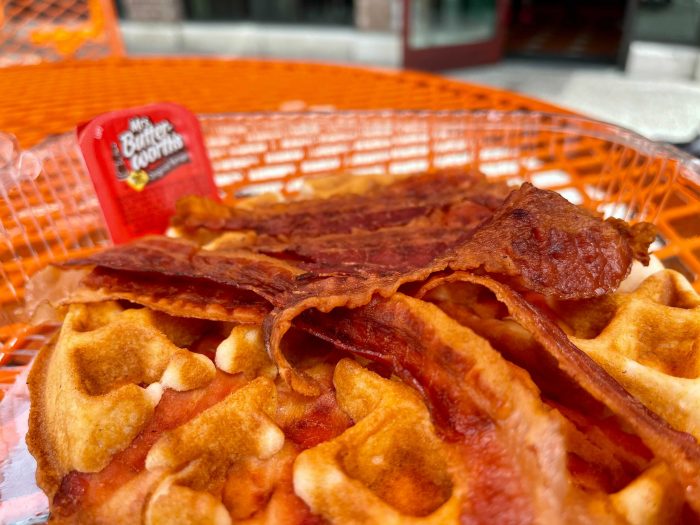 In the name of research Chrissy placed the order and set her timer. It took a little over ten minutes for the Bacon Waffles to be ready. Bacon fans only need apply. The bacon flavor of the Bacon Waffles is intense! Bacon is infused in the batter of the waffles, and therefore cooked into them. Then strips are bacon are added on top too. If you can believe it, it was too much bacon for our Chrissy. These are an interesting treat if you are a die-hard bacon fan, but otherwise we wouldn't recommend making a special trip.
What do you think of the Disney Cruise Line items at Disney Springs? Would you try any of these treats? Let us know in the comments!