Disney in a Minute: What is an ADR?
We're here with a series of quick posts, "Disney in a Minute," bite-sized nuggets of information that can better help you understand a Disney term or planning topic. Enjoy!
What is an ADR?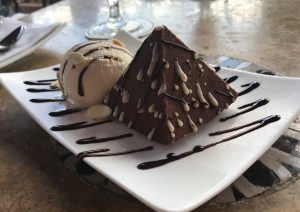 ADR is an abbreviation for "Advance Dining Reservation." For many years, Disney called restaurant reservations "Advance Dining Reservations." After more than a decade of using this term, someone at Disney finally realized that it was redundant and confusing. Of course you make a reservation in advance, that's what a reservation is!
While you won't find Disney itself talking about ADRs much these days (now they mostly call a reservation a reservation), you will still see "ADR" used on fan sites and in Disney-related chat forums.
For more information on Walt Disney World dining and dining reservations, take a look at our Disney World Restaurants page. If you want to eat at any sit-down, table service restaurant at Walt Disney World, it's best practice to make an ADR – I mean, a reservation.
Let us know what Disney topics you think need just a bit more explanation.