Disney Tee Plays on an Instagram Meme
While shopping at Epcot's MouseGear, I came across this tee that is the epitome of Disney trying too hard to be hip. It's a play on the Expectation/Reality meme, where you think your photo staging will be gorgeous but really you look like a mess.
I mean sure, Pocahontas sings about Colors of the Wind, but other than that, the character has nothing whatsoever to do with this type of thinking. The tee shows a vain quest for the perfect image, but Pocahontas is perhaps the most self-effacing of Disney princesses.
I could almost see this concept working with Ariel, but Pocahontas is such an odd choice to be painted in this social media framework.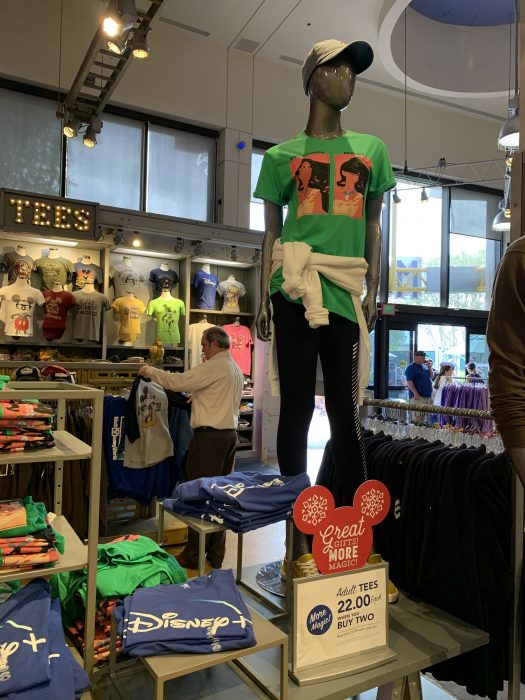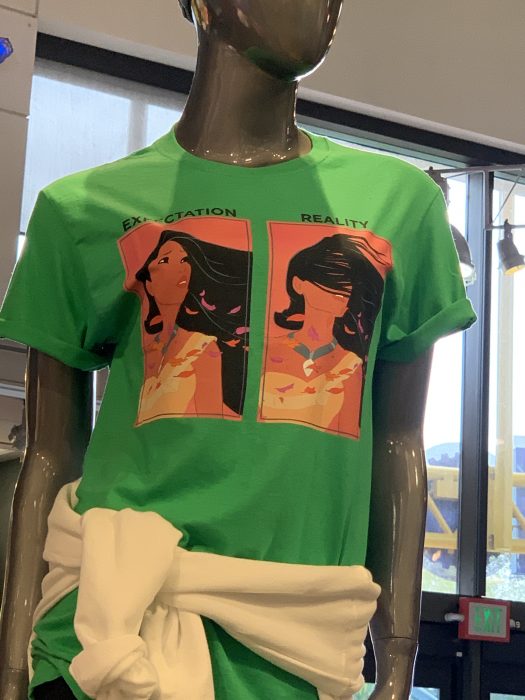 Do you find this funny, or does it fall flat for you as well?