Dooney & Bourke Price Difference In Store and Online
When strolling through the jewelry shop on Main Street in the Magic Kingdom, we were happy to see they still had a stock of the beautiful Dooney & Bourke bags from the 2019 Epcot Flower & Garden Festival that recently closed (the ones on the right of the photo below). Aren't they pretty?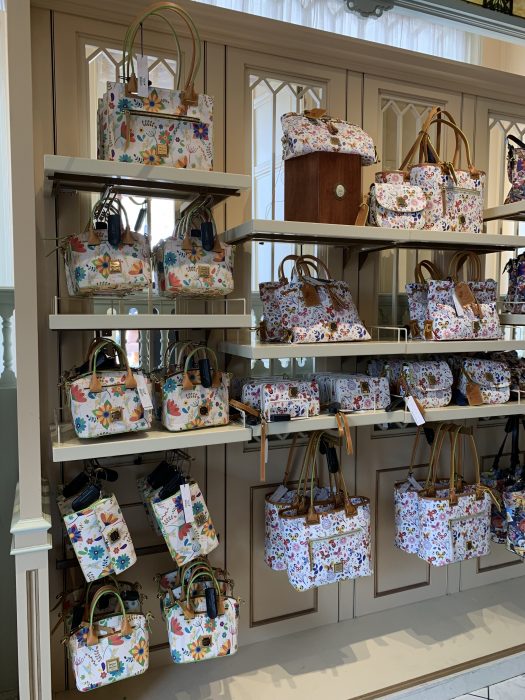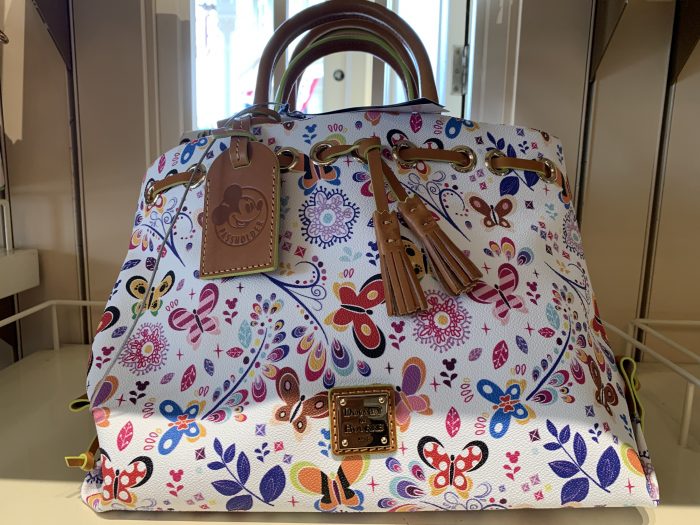 Taking a look at the price tag, you'll see that these bags are listed at their full Flower & Garden price.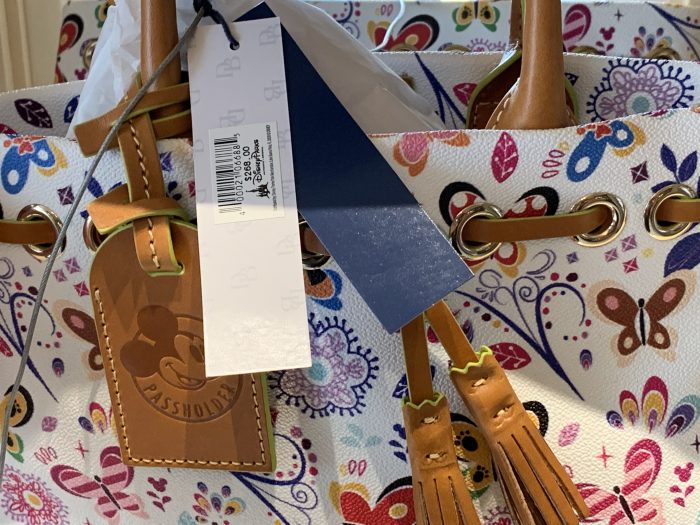 But, and this is a big but, if you take a quick peek at the shopDisney website, you'll see that bags in the same butterfly print have a steep price reduction. And free shipping is available for purchases over $75, which this most definitely is.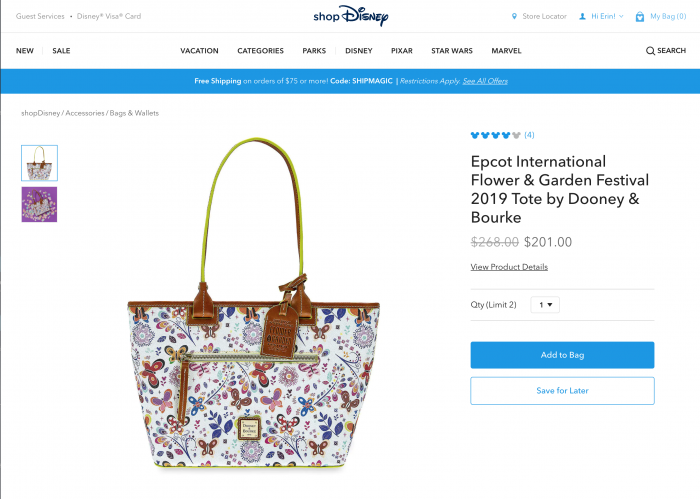 The crossbody bag in the same print is also significantly marked down online.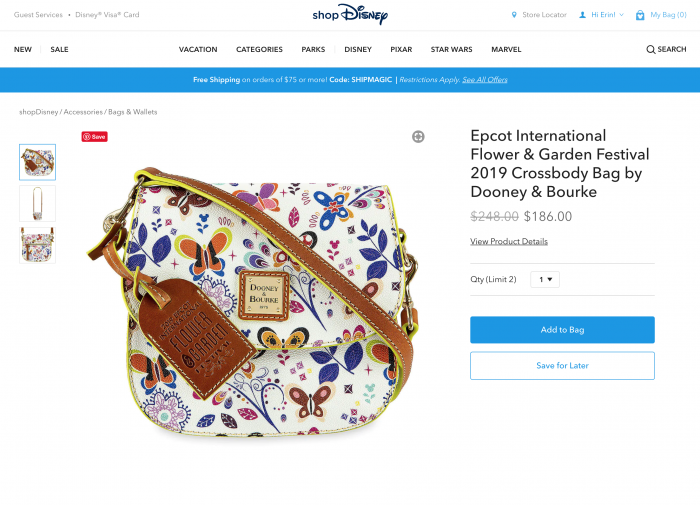 Even if you were an annual passholder and used your 20% merchandise discount in the park, you'd still come out ahead buying online.
The moral of the story is … with any big ticket Disney merchandise item, it's probably worth a few seconds to double check the price on shopDisney.com to make sure you're getting the best deal possible.
Photos: Christina Harrison