Disneyland Merchandise Report
Vacations are a time to do the kind of things you don't do at home. Living as close as I do to Walt Disney World, I do a lot of window shopping, but I don't buy much in the way of merchandise because a trip to Walt Disney World isn't a "vacation". Going to Disneyland, however? Time to bring an empty suitcase.
Overall, I was surprised how little unique merchandise Disneyland has–most of the items I saw were the same as their WDW counterparts, just with "Disneyland" instead of "Walt Disney World" on them. (And for items that didn't specify a park name, the merchandise was identical.)
I did find some unique merchandise in my visit, however, and did come back needing that suitcase after all. Here's some of the more unique items that I found. First up, the requisite Disneyland t-shirts (these with a retro vibe).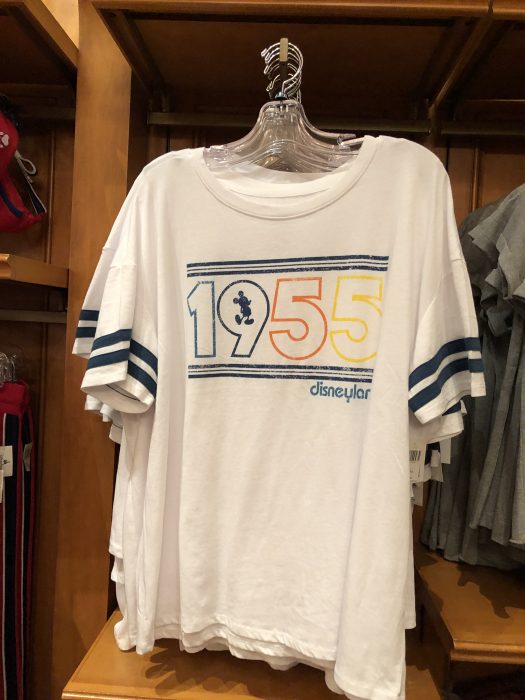 My guess is that the not-so-common character line will eventually come to all the parks, but it was neat to see characters like Oliver, Figaro, and Timothy Mouse on merchandise.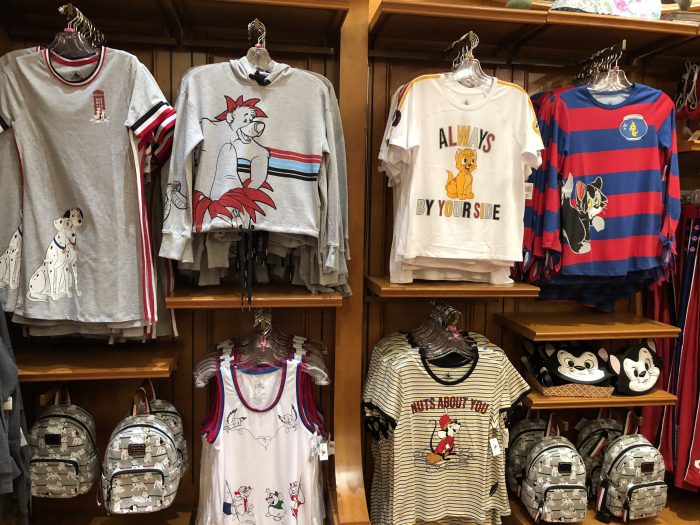 And yeah, I don't need another purse, but isn't Figaro adorable?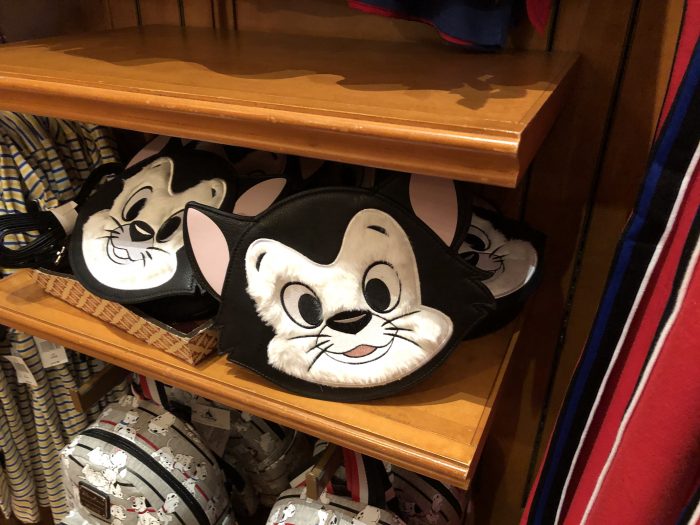 I have to admit, this creeps me out a bit. I've never been a fan of Operation, but the idea of operating on Buzz Lightyear? Does anyone think this is a good idea?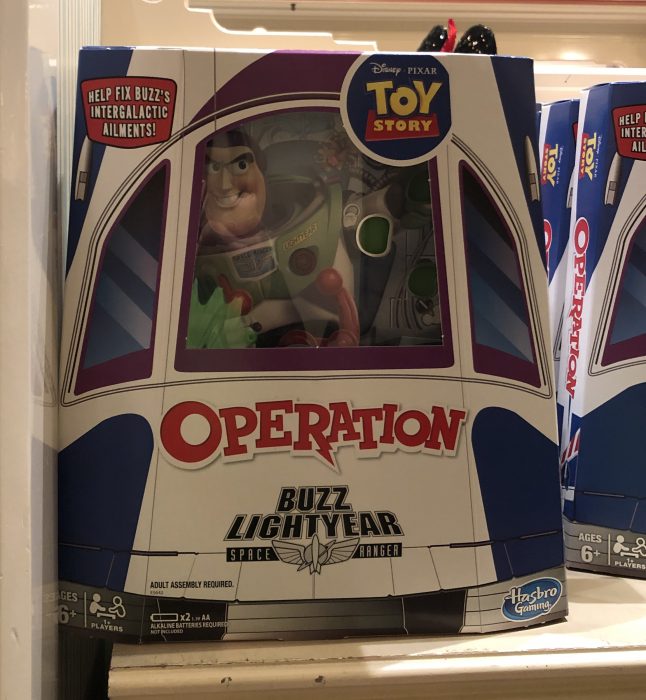 But by far, the favorite merchandise I saw was in the shop near it's a small world. I may have teared up a bit seeing this magnet set, because my daughter has aged out of playing with these kind of things. But if she hadn't, this would have been an automatic purchase.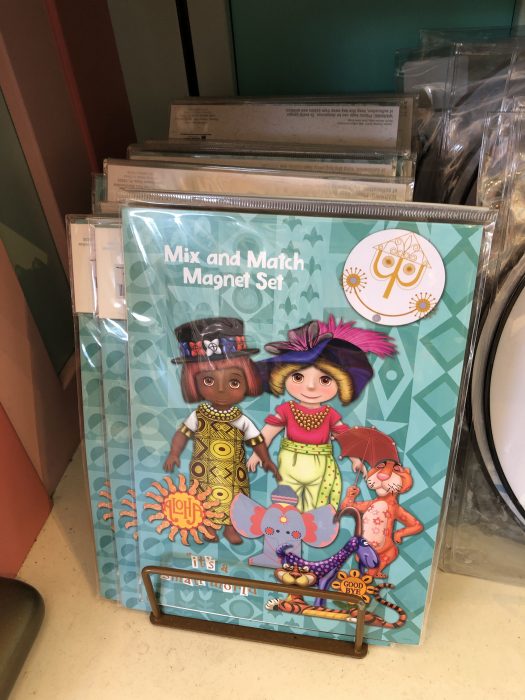 I'm not a fan of nutcrackers, but this one tests my resolve — isn't it adorable? And it's musical, too!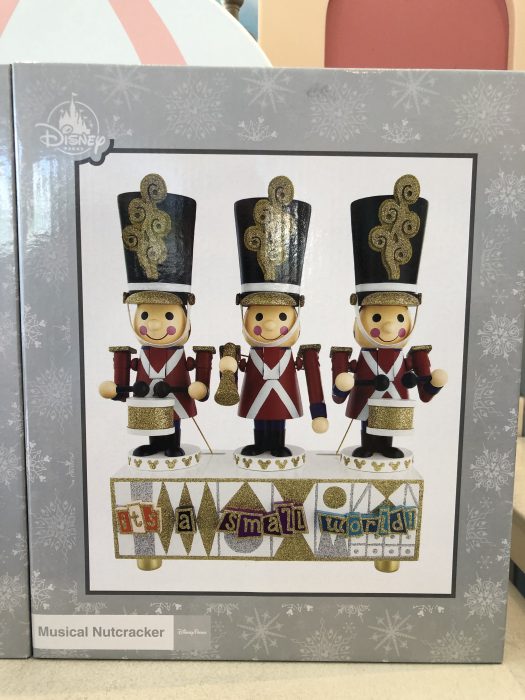 Long-sleeved shirts aren't a good purchase for life in Florida, but I love the characters.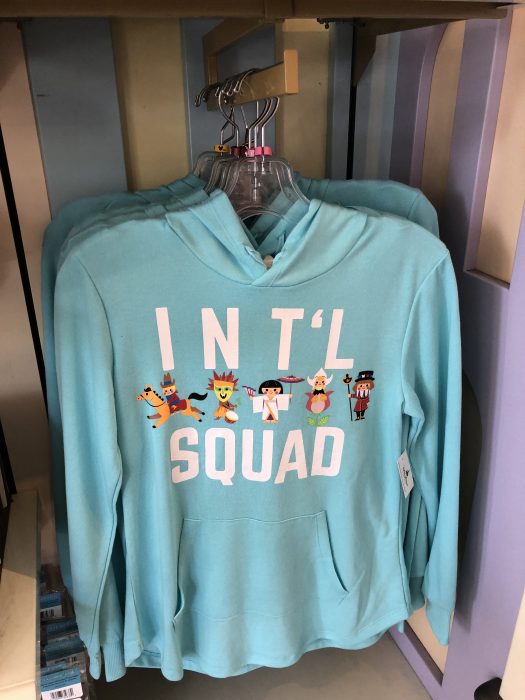 And yeah, see note above about not needing another purse. Disney is truly stepping up their adorable purse game.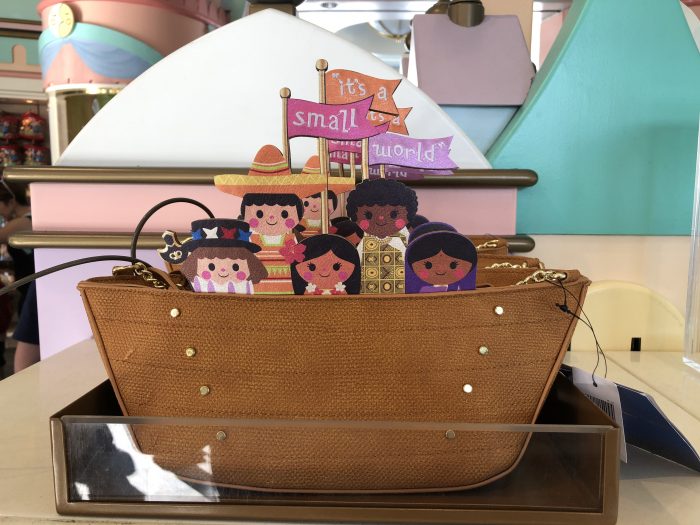 They also had some wallets that I found cute, although not practical for my style, like this World Traveler suitcase…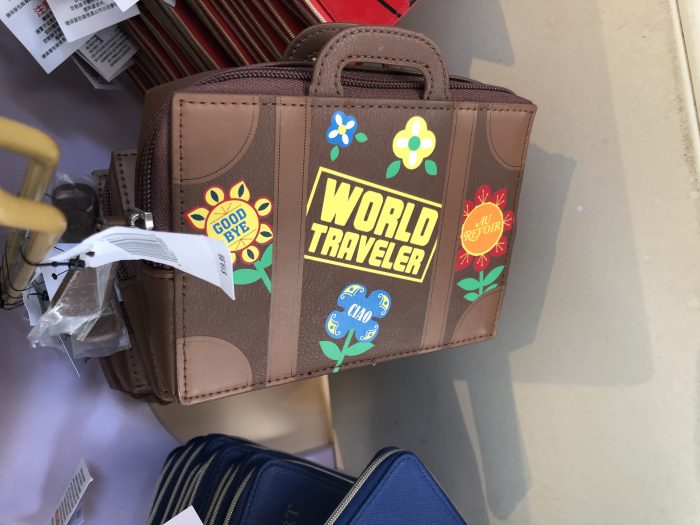 … or this one designed to look like a Small World passport. (Disney? If you want my money, make this into an RFID-blocking actual passport case, and I'll take three.)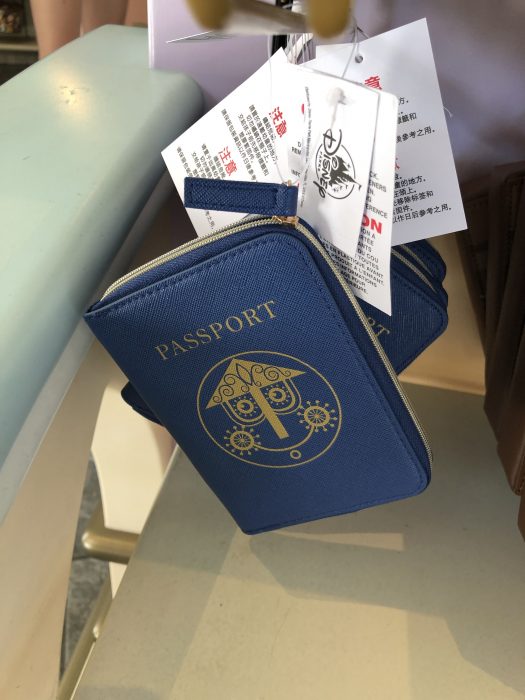 Also in the category of "gee, I have too many" are fridge magnets. Thankfully, I wasn't as thrilled with this magnet set.
And, in the "How cute to look at on the shelf" was this tsum tsum set.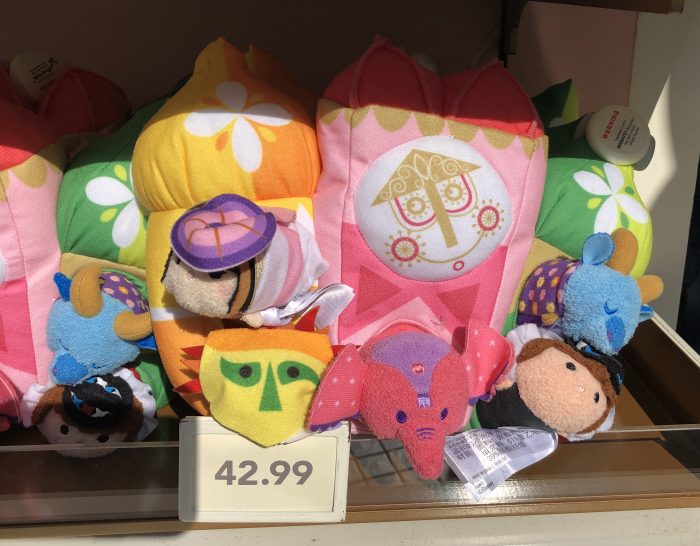 What type of merchandise do you like to buy most of all when you're on vacation? Would any of these have come home with you? Let us know in the comments.