Epcot Construction Update
We're back with another update on the extensive refurbishments and reimagining going on at Epcot.
From the ground, walking into Epcot looks like this – a construction wall with the new logo and some brightly colored graphics.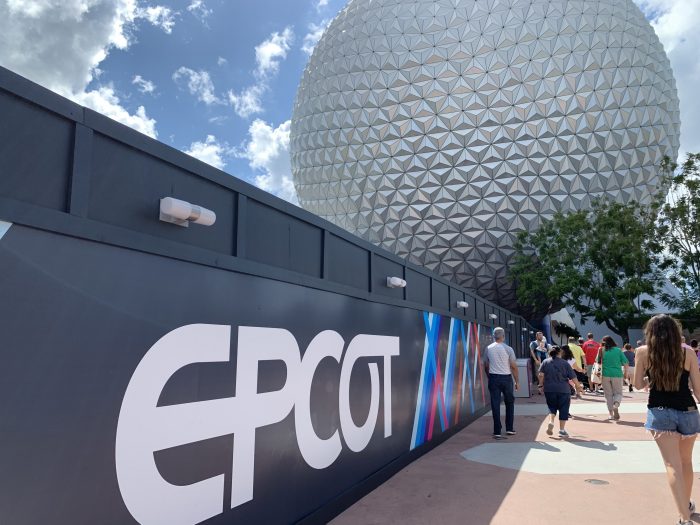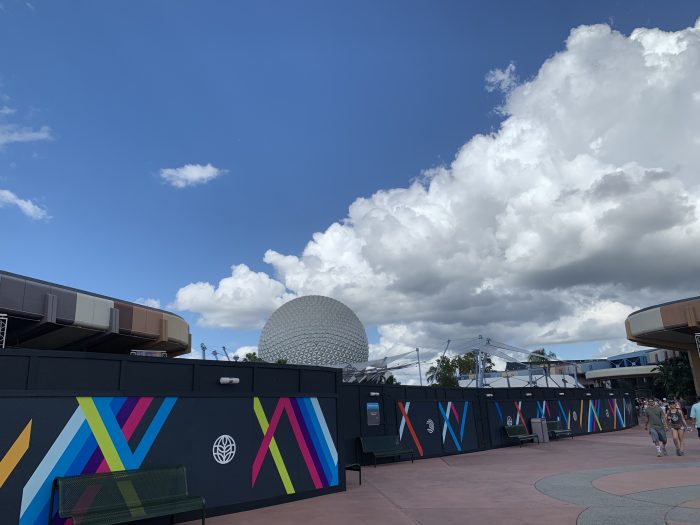 From above (the view from the monorail ride into the park), you can see that there is lots of work going on behind the walls.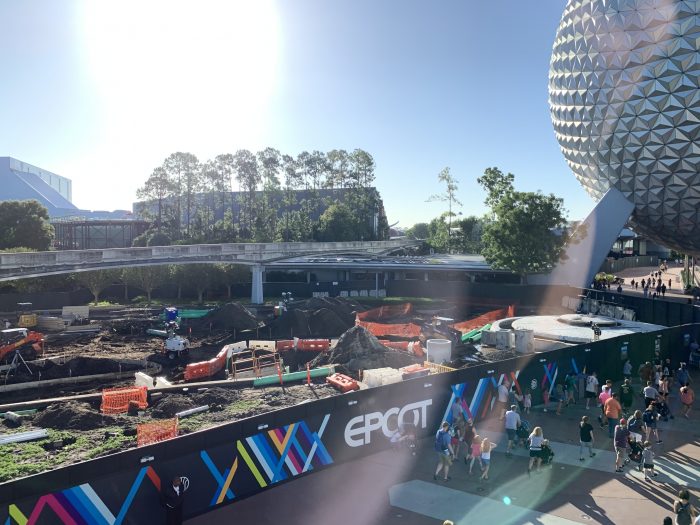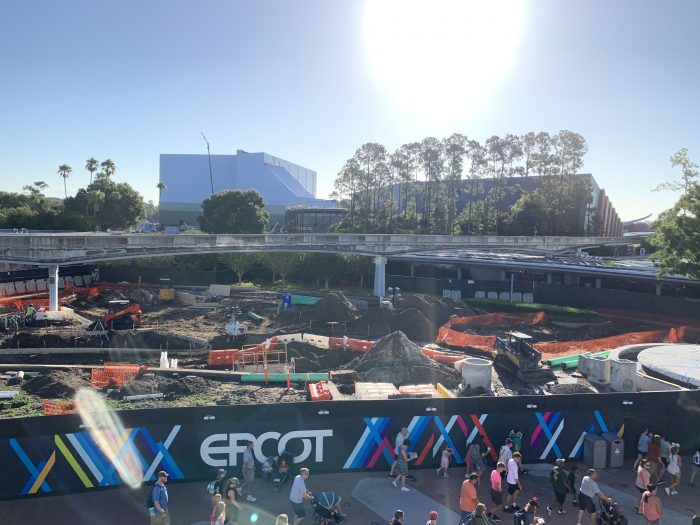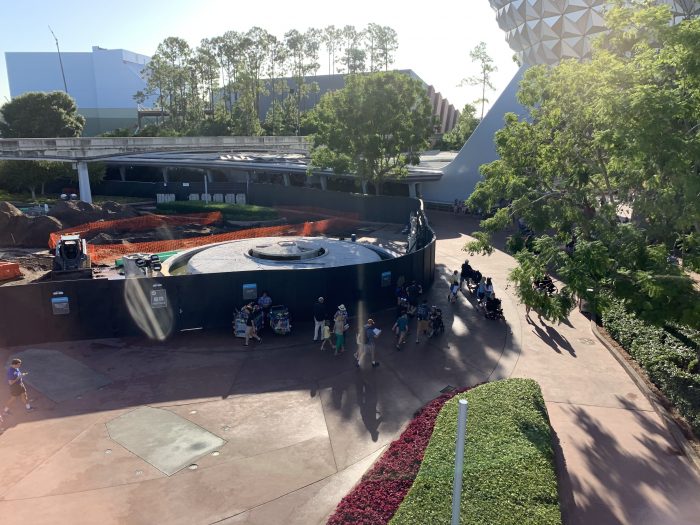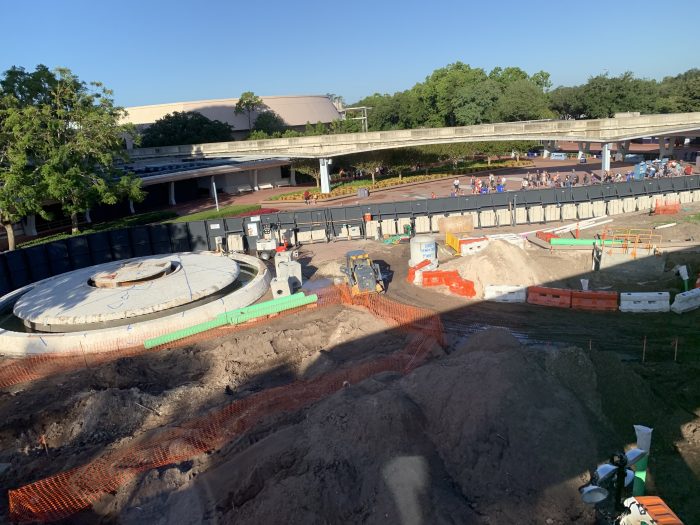 There is a construction wall around the now decommissioned Fountain of Nations area.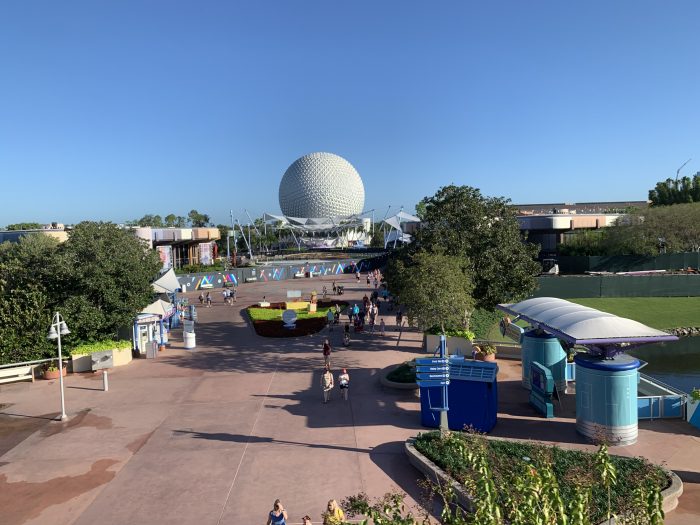 And plenty of work being done around the former Club Cool.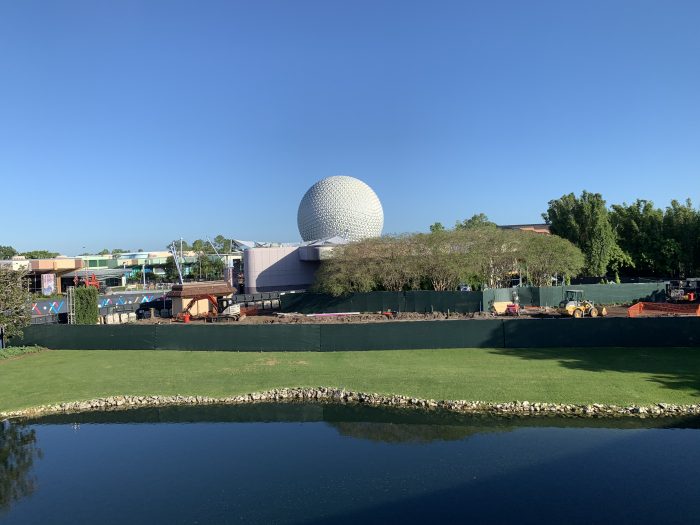 Here's some construction around the restroom area between Test Track and Mouse Gear.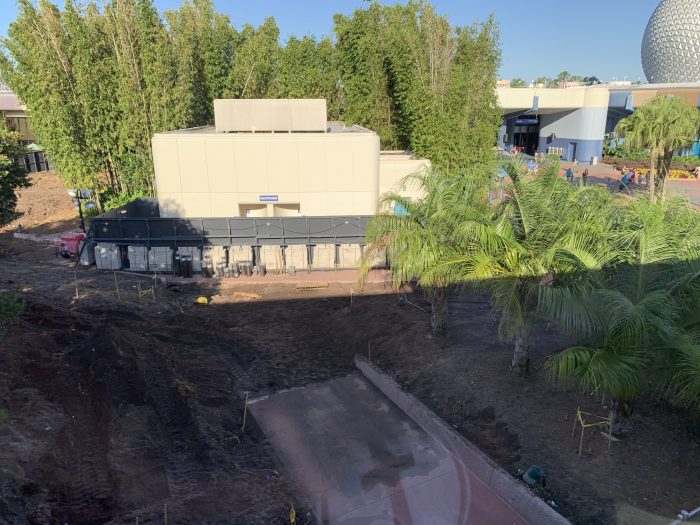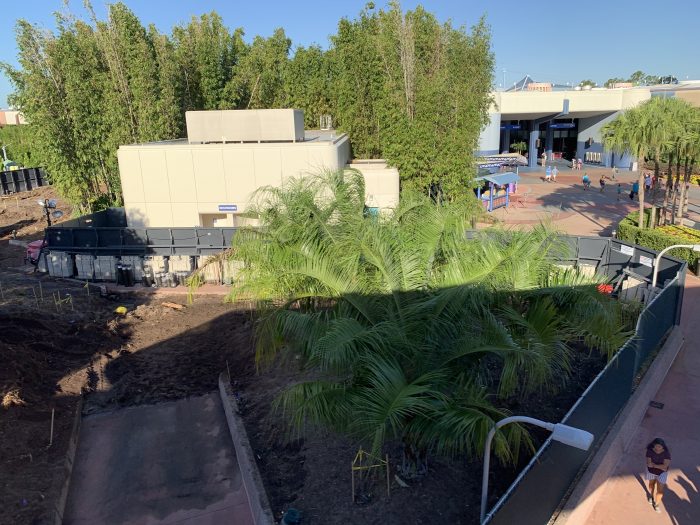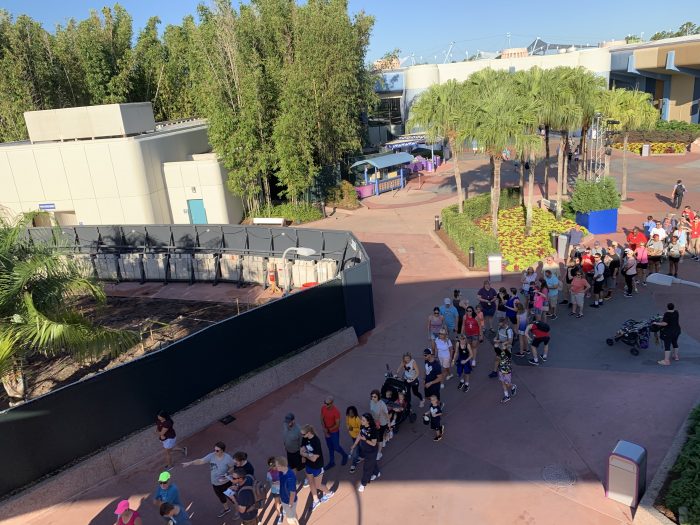 More in Future World is the new stage and more construction walls.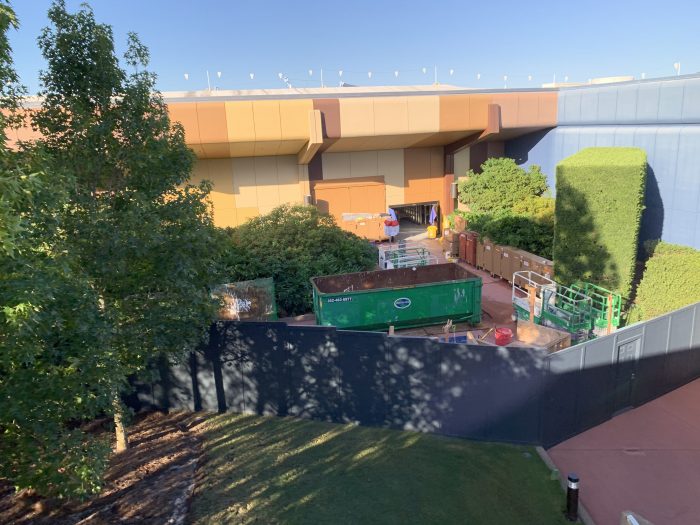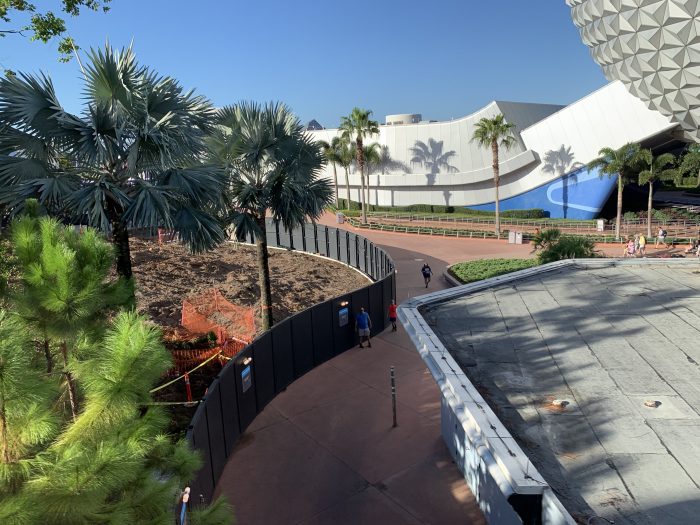 Back to the monorail station just prior to entering the park, work continues on enhancements to the tram, security, and ticketing area.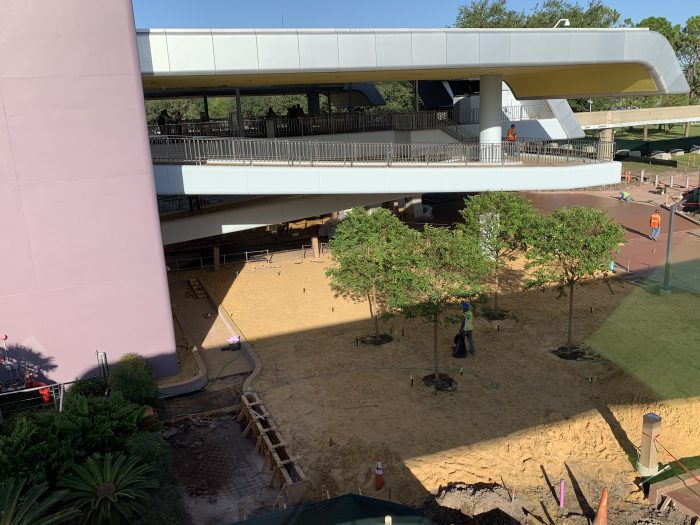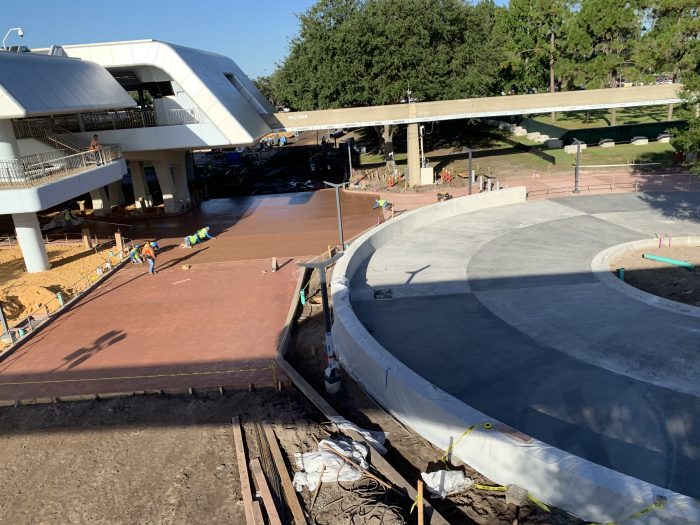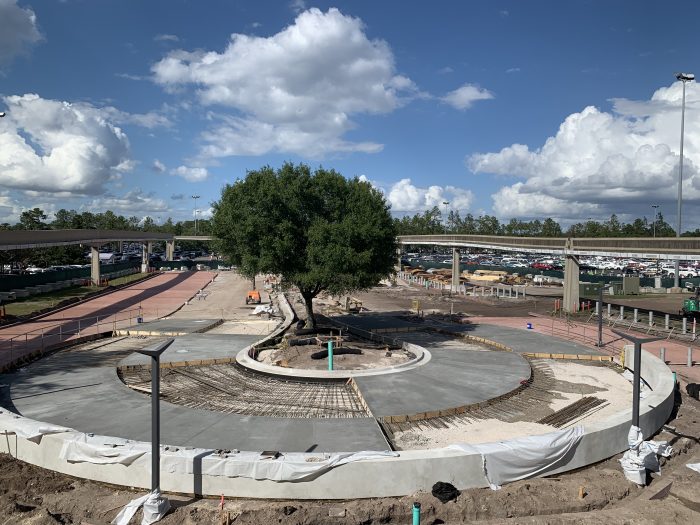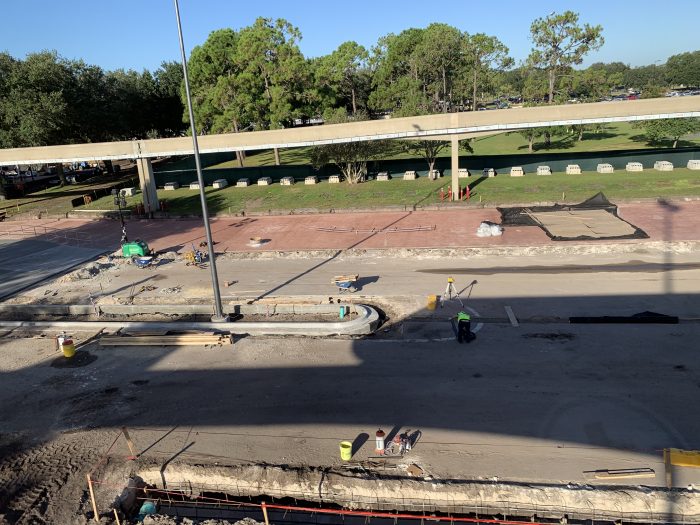 Stepping into Canada, they're doing some cleaning and repair work to the rock wall facade.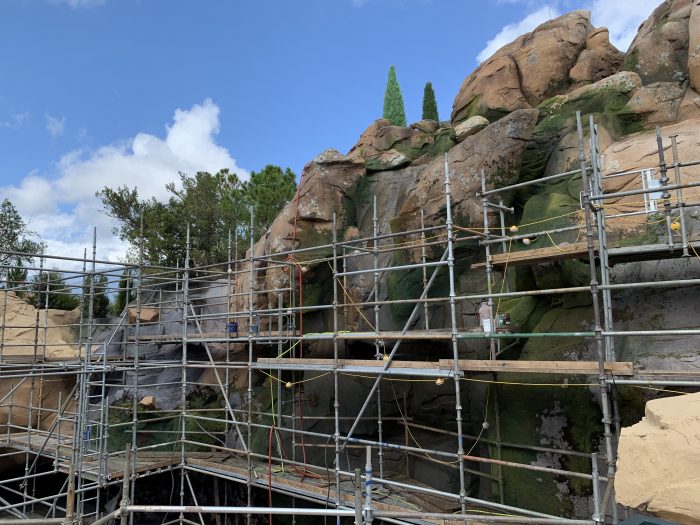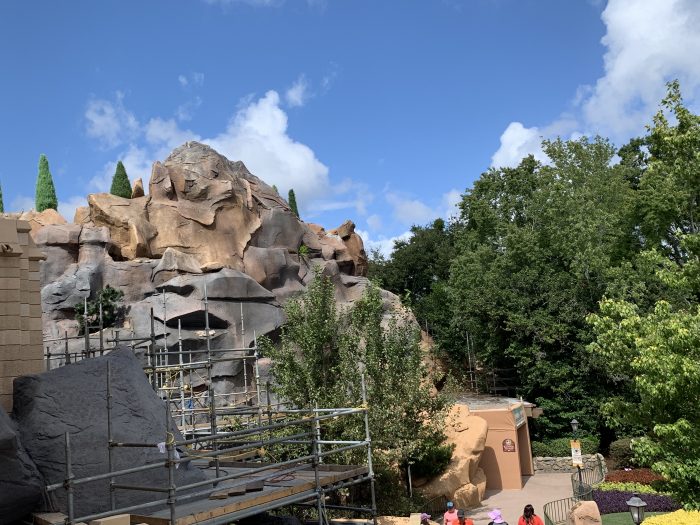 And the Odyssey (on the path between Test Track and Mexico) is now serving as the Epcot Experience preview center for the many changes coming to the park.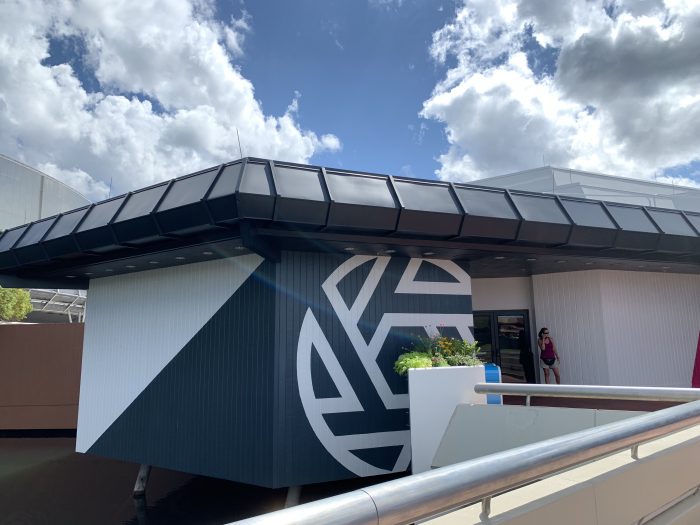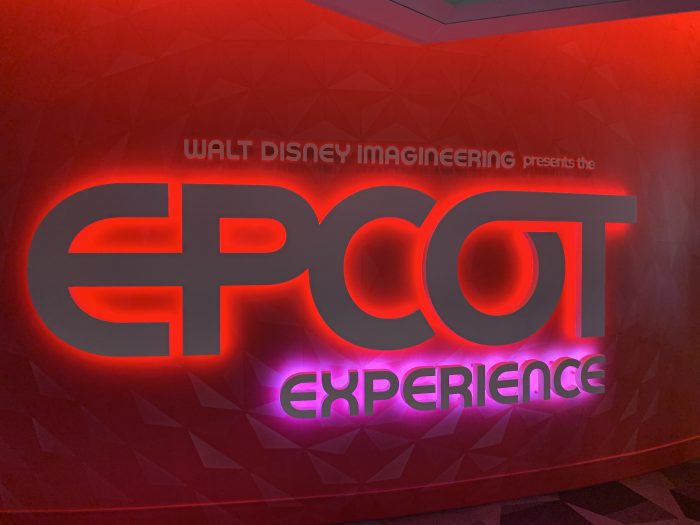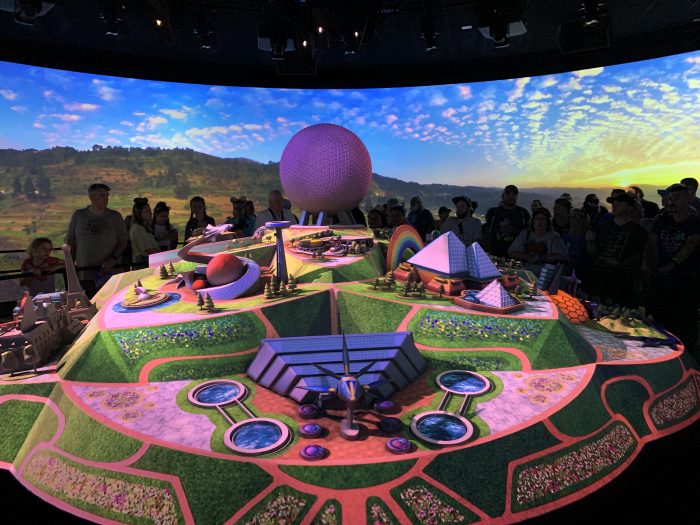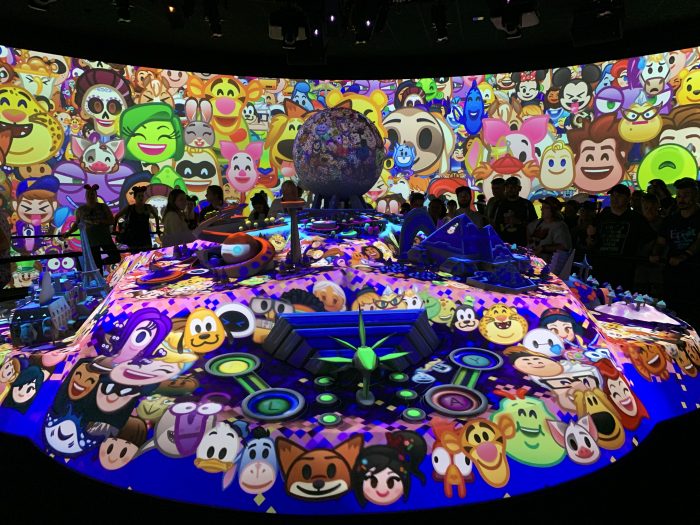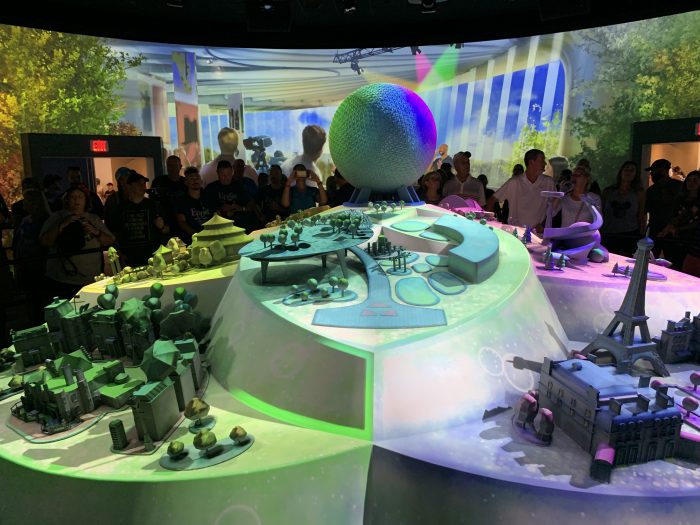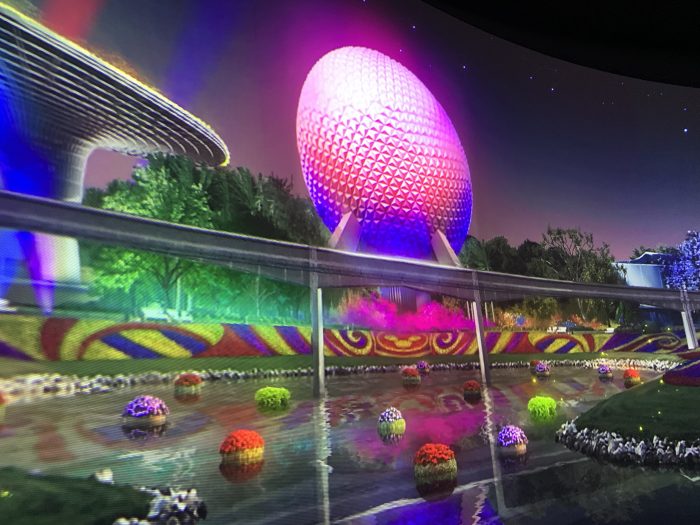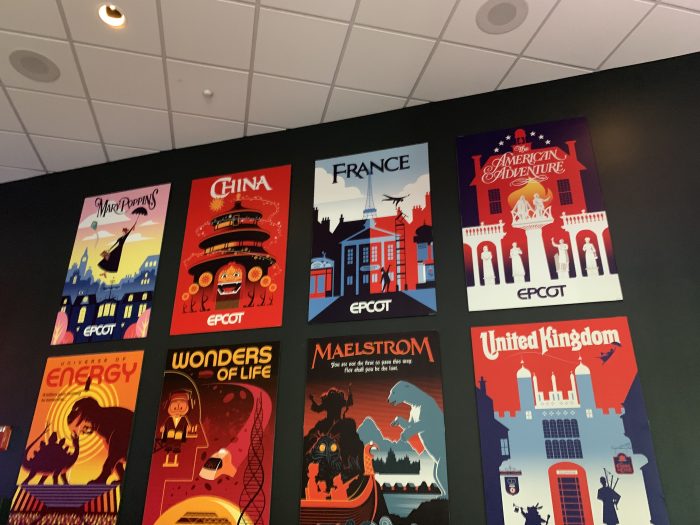 Let us know what you think of all the Epcot happenings!
Photos: Christina Harrison