Gigi Rates Mitsukoshi Pick-a-Pearl Experience
As is my job as a responsible parent, I am raising my 6 year old to love all thing Disney. This includes a healthy appreciation for Epcot and all of the unique shopping ( Shopping in the Epcot Countries – Get to Know Japan) and eating (Takumi-Tei Chef's Table: New Best Meal at Walt Disney World?) experiences it has to offer. Although we've passed it countless times on our path through the Mitsukoshi shopping mecca, we have never tried the Akoya pick-a-pearl experience until recently. Gigi's feedback and reaction to the experience surprised me and made me think of some Disney experiences for little ones in a new light. Before we get to her rating, let's discuss the basics.
You can find the Akoya Pearl counter inside the first entrance to the Mitsukoshi shopping area just behind the Hello Kitty wall on the right.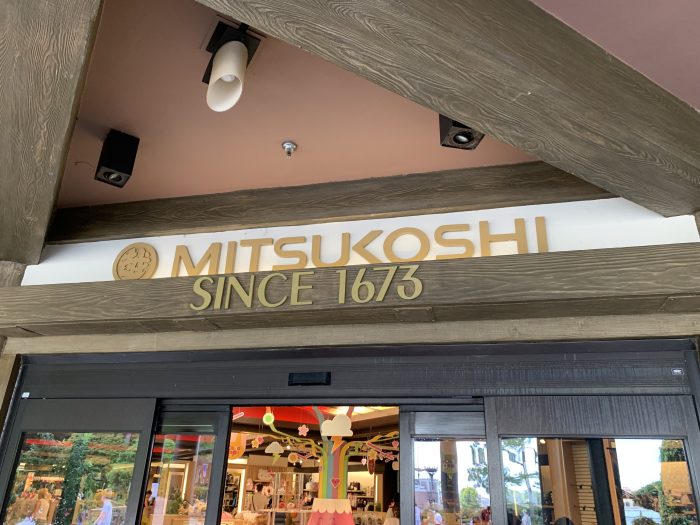 If you've ever been through these doors, you can probably smell the incense just by looking at the picture. Top 5 Disney smells of all time in my opinion.
At the time of this article, the price for one oyster is $16.90 plus tax. Like all other merchandise purchases in Japan, no annual pass discounts are accepted. As with any Disney event or pricing, this is subject to change at any time.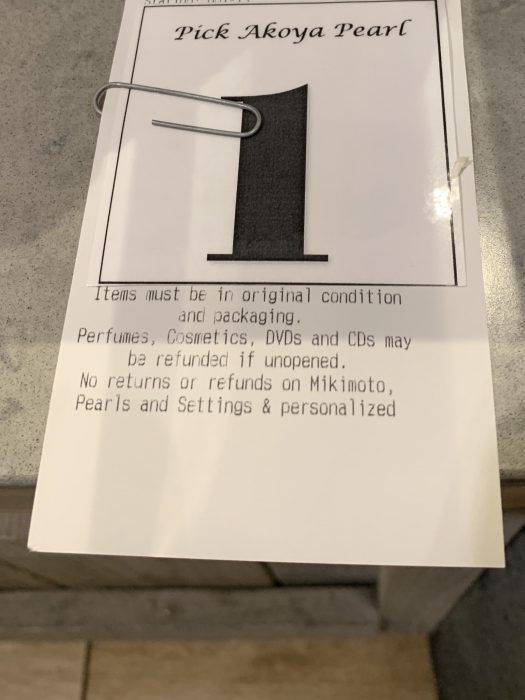 After paying for the oyster, we were given a number and waited for less than 5 minutes before it was our turn to move to the main counter.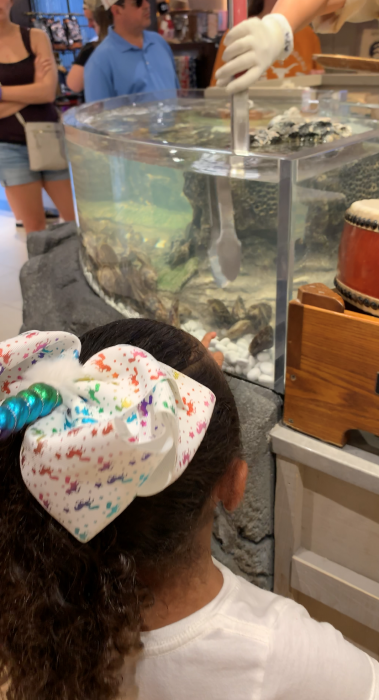 After our number was called, the cast member performing at the pick-a-pearl counter began her show by asking Gigi to walk around the tank to select the oyster she wanted to open. After making her selection, the cast member reached in with a pair of long, silver tongs and grabbed her pick.
Next, the cast member made a very dramatic and very loud show of opening the oyster for Gigi to reveal the pearl inside. I've been well inside the candy / sake section of the Mitsukoshi merchandise location at the other end of the building and have still been able to hear the drums and yelling that accompanies each pearl reveal.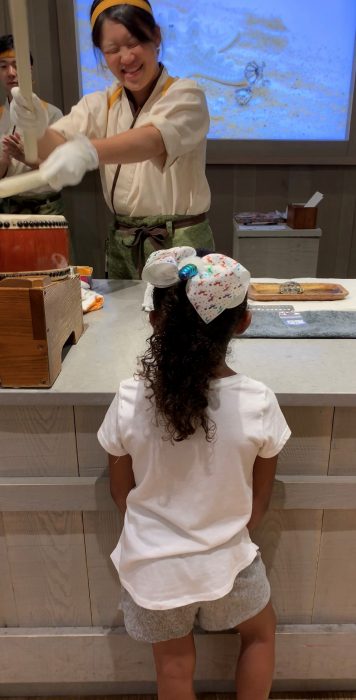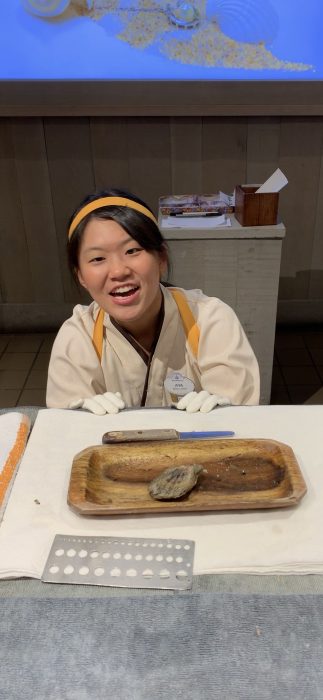 After the oyster was opened, the cast member used the scale above to measure Gigi's pearl at 7.5mm. She then polished it and placed it in a small, clear bag – all with significant volume and drama.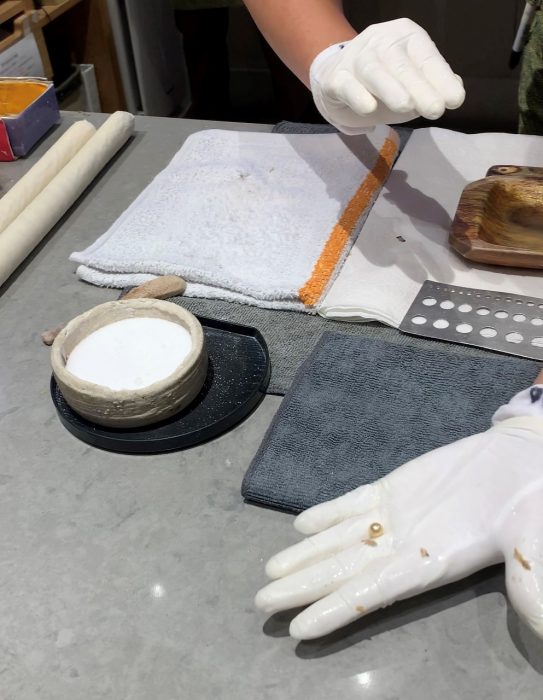 After Gigi was handed her pearl, we were directed to the counter immediately to the right where we could select a jewelry setting for an additional fee.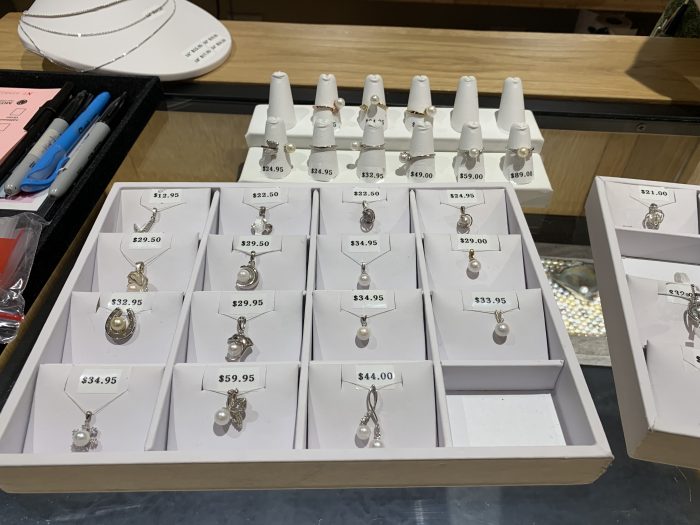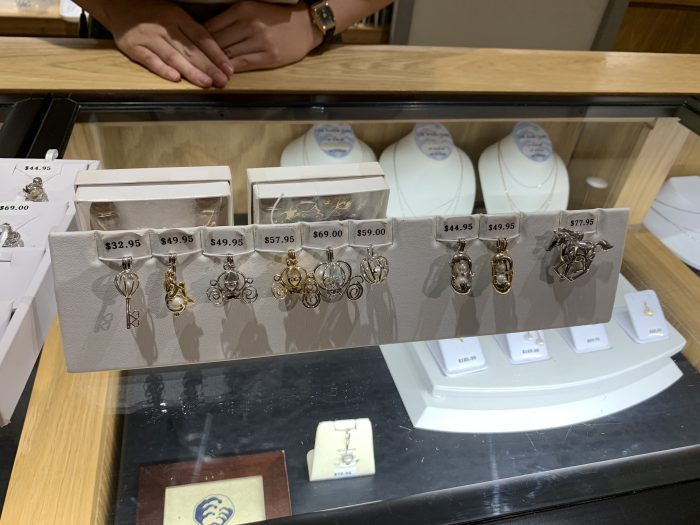 The cast member at the jewelry counter explained that certain settings would take an additional hour to complete and would require us to return for our purchase. I was shocked that Gigi wasn't interested in any of the rings or charms and was prepared to leave with just our little plastic bag and one pearl when the cast member showed us small glass bottles filled with "pixie dust" for a much less expensive price.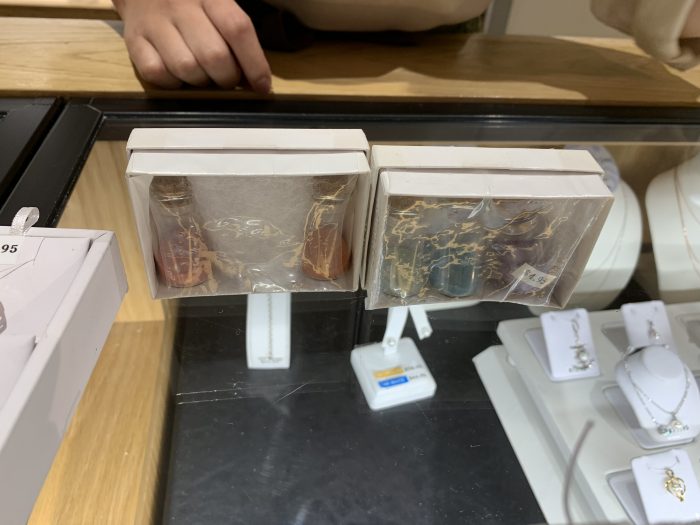 Gigi selected purple pixie dust bottle for $4.95 plus tax and we were on our way. Below is a picture of the finished product.
Gigi's Review: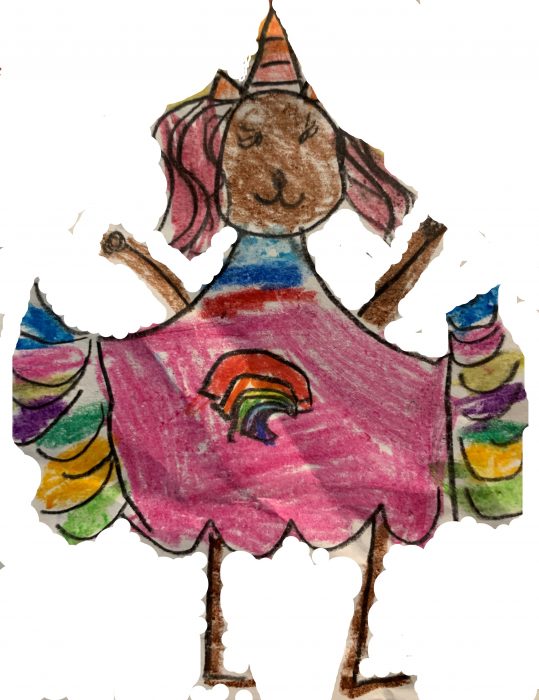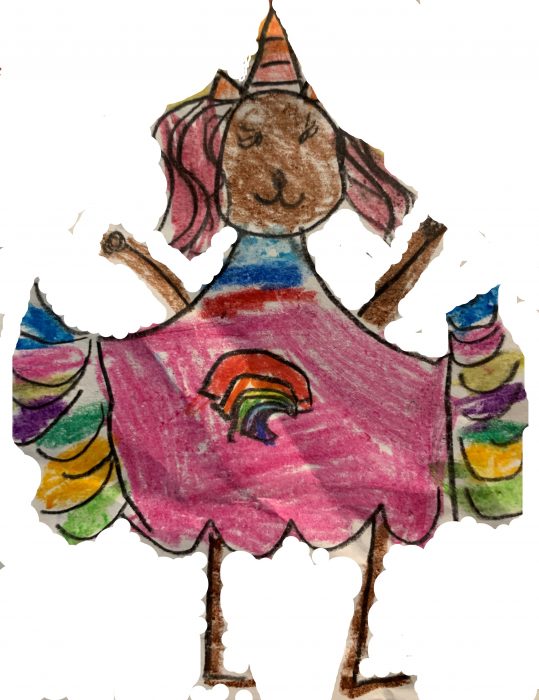 Two out of five unicorns. We discussed this at length and while she loves the little glass bottle with pixie dust and her pearl, the volume of the presentation and amount of "stranger attention" focused on her was overwhelming. In her words "I felt like everyone was staring at me while she screamed." Eek.
Mom's Review: Gigi has never been described as shy or retiring in any setting, but this was too much even for her. I found myself immediately mentally crouching into "protective mom mode" while we were there. I could tell her little shoulders were tense and I could barely hear her voice when the cast member asked her questions. This is a child that cannot ever be described as quiet so I was on alert. My advice would be to prepare little ones for the noise and attention in advance. Overall, I'd say the glass bottle is a great value for $4.95 but I would think twice about doing this experience with another little one.
On a research day in Epcot the week after Gigi's experience, I stopped back in Mitsukoshi to ask if they could do a different presentation for people with sensory processing issues and the staff member on duty assured me they could alter the volume and eliminate the drums.
Have you ever done the Akoya Pearl experience at the Japan pavilion in Epcot? What did you think? Have you ever asked for a more toned-down version? Please share your experiences in the comments!