Gingerbread Sundae is a Perfect Taste of Christmas
New for the holiday season is this absolutely DELISH gingerbread sundae. It's offered at Storybook Treats in the Magic Kingdom's Fantasyland for $6.49 or a Disney Dining Plan snack credit.
The sundae includes gingerbread-flavored soft serve ice cream, topped with whipped cream, Speculaas biscuit pieces, and a Minnie Mouse waffle topper, served in a Minnie-pattered boat. If you enjoy gingerbread, and we do, this is terrific! The ginger and flavor is dark and deep, but the coolness of the ice cream balances this out. The texture of the crunchy bits contrast with the smoothness of the ice cream and whipped cream; it's all perfectly balanced.
This is basically holiday in cup and we are HERE FOR IT!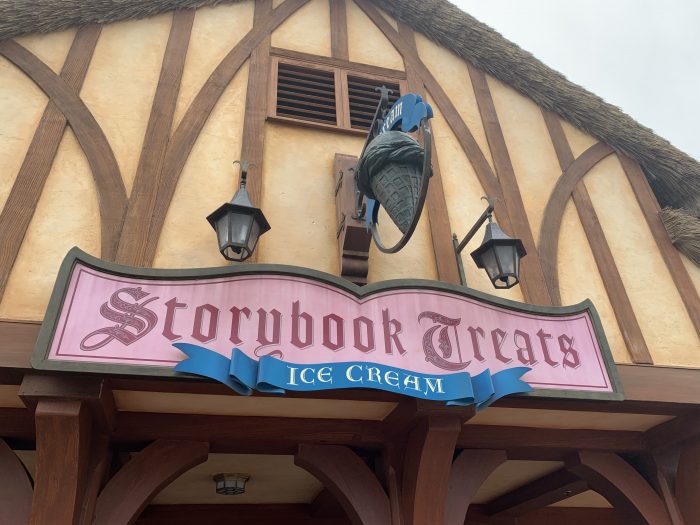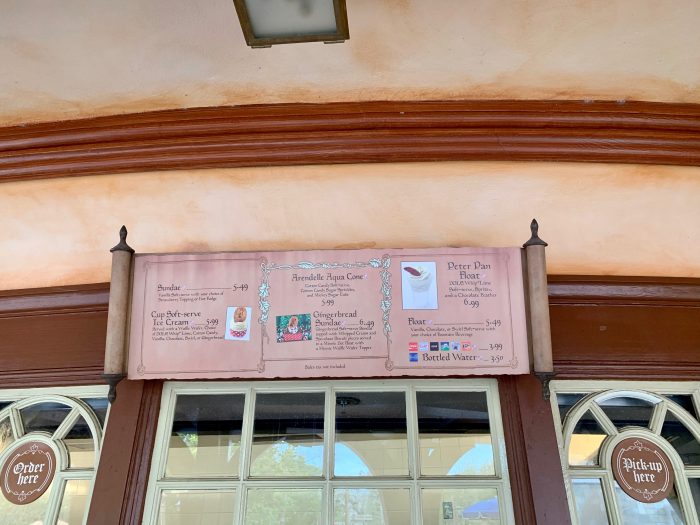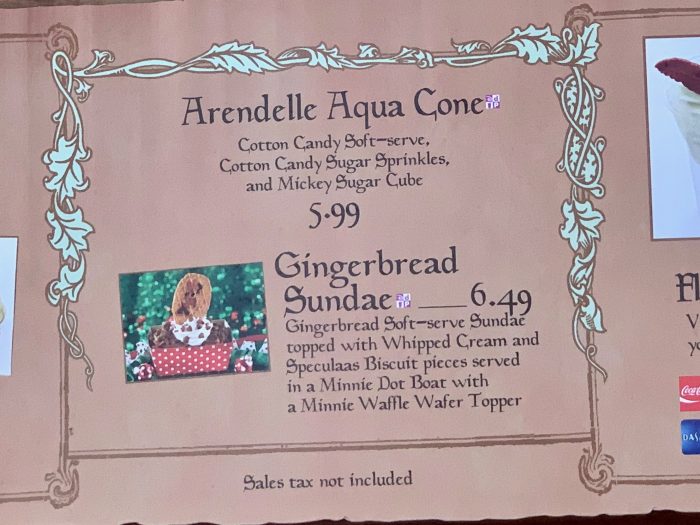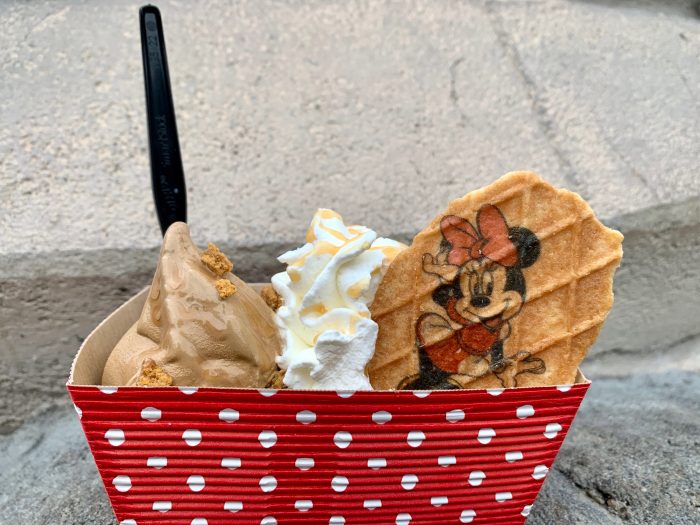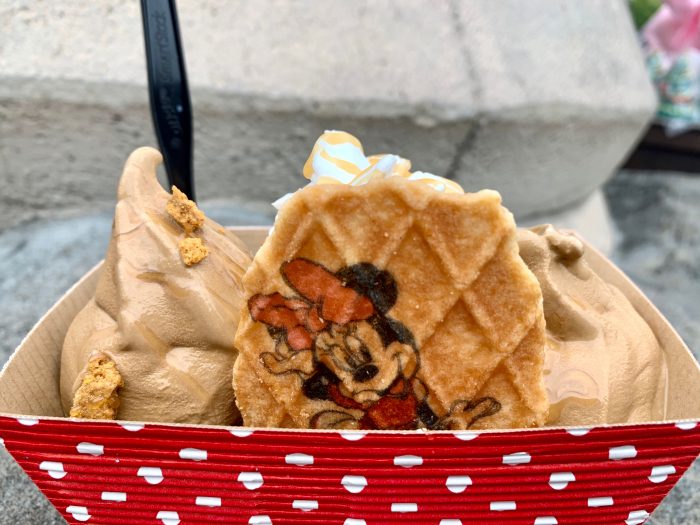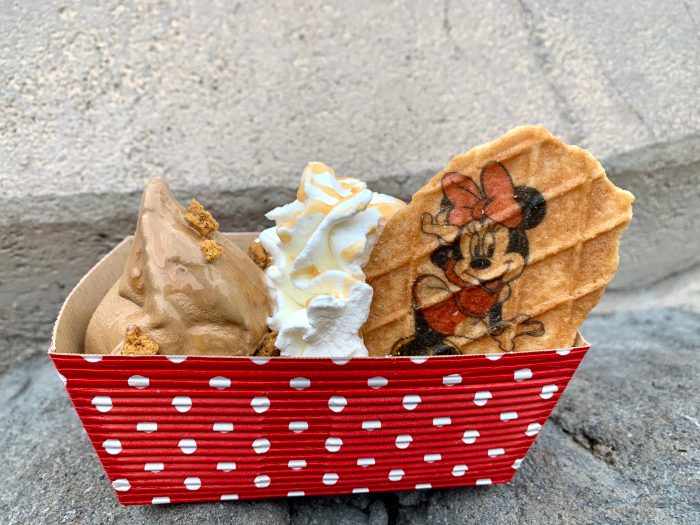 Photos: Christina Harrison