Haunted Mansion Dress and Bag Make a Perfect Pair
Over at the Haunted Mansion, there is a frightening amount of new merchandise to help celebrate the 50th anniversary of the attraction at Disneyland. There's so much merch that some of it has migrated over to the Uptown Jewelers store on Main Street in the Magic Kingdom. There's the darling Haunted Mansion dress, of course, and also a spooky clutch to carry your potions in. The dress is $128.00; the clutch is $65.00.
My first thought when I saw this purse was that it was a knock-off Monster Book of Monsters from the Wizarding World of Harry Potter at Universal, but this is indeed a Disney item.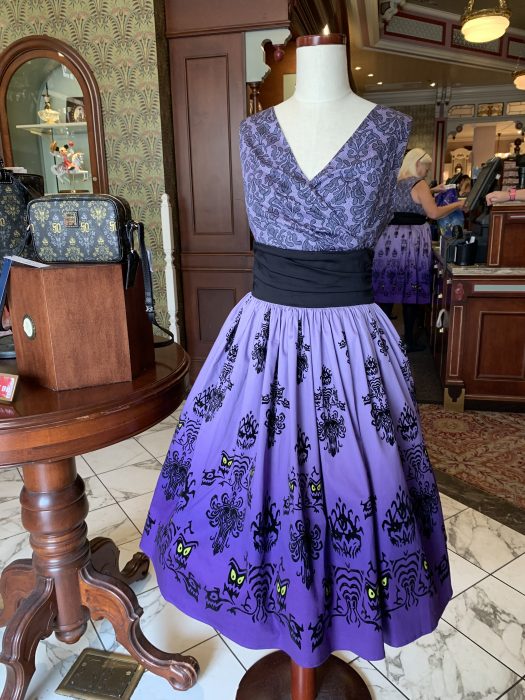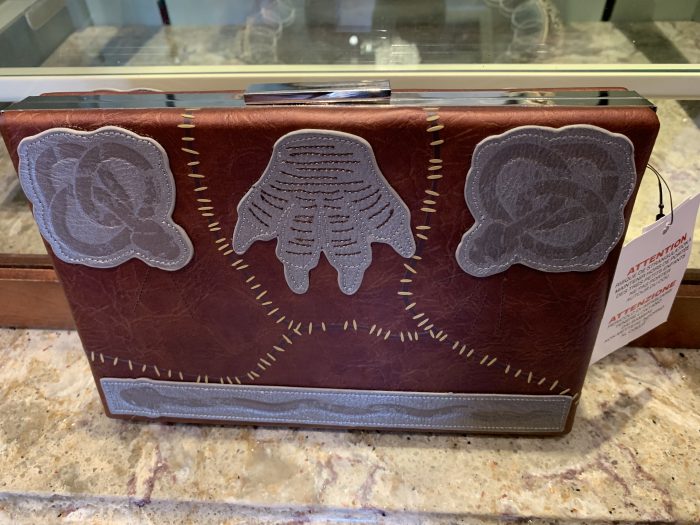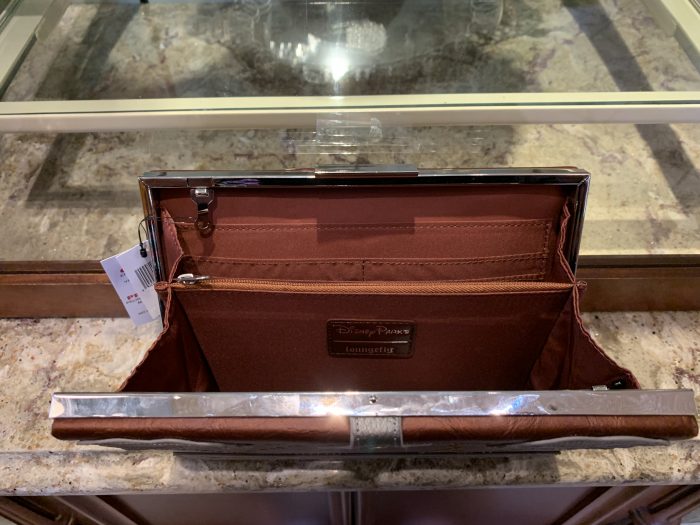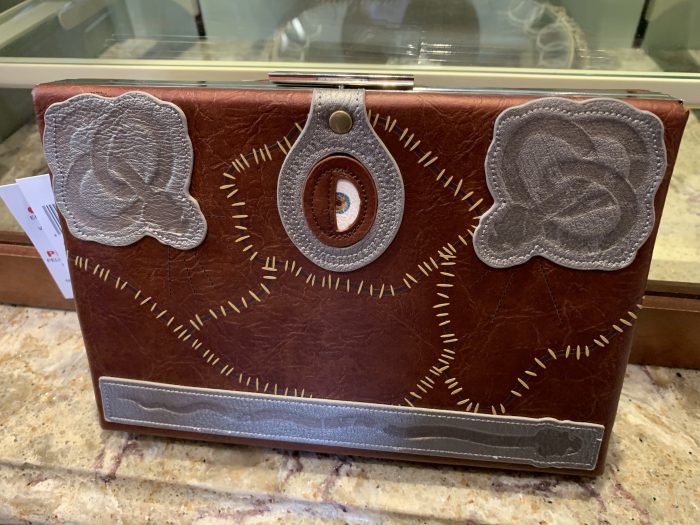 Will you be wearing these items to Halloween events this season?
Photos: Christina Harrison