Is it a Trash Can or a Droid?
Trash cans are kind of thing for Disney. They make a big deal about there being trash cans every 30 feet in the parks. The highly themed trash cans are so iconic, that they're known for their employment as a tabletop at food festivals, and they've even been made into souvenir merchandise.
We are happy to report that the trash can tradition continues even in the Star Wars: Galaxy's Edge land of Batuu. I mean, intergalactic travelers surely create some waste they have to deal with, so of course they need waste cans.
These receptacles have a decidedly droid-like feel to them. We can totally see this guy hanging out with R2D2 while Rey grabs a drink at the Cantina.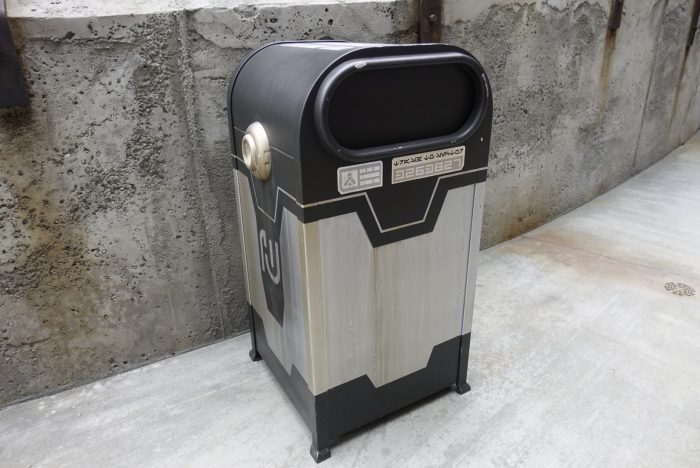 Would you feed your trash to a droid can? Would you use this trash can as your dinner table? Let us know in the comments.