Kid's Nite Out: Your Family's Next Vacation Win
Have you ever been a few days into your vacation and thought to yourself, "I could really use a break!"? Given the intensity of planning, travel and touring that goes along with a theme park "vacation", a little break can make a big difference. Fortunately for those traveling with kids, fur babies or other loved ones who require a bit of assistance, there's a 23-year-old company called Kid's Nite Out (KNO) just a phone call away.
KNO is a family-operated business that affords parents and caretakers the freedom to go "off the clock" for a bit while traveling. You might be wondering how this all works or why you would leave your loved ones with a complete stranger (even if your need to ride Expedition Everest is quite…dire). From my perspective as a parent of two young children, I felt the same way…but the idea of an evening without kids at Walt Disney World warranted further investigation, IMHO! And although I hemmed and hawed a bit when making the final decision to use KNO for my twin five-year-olds back in the fall of 2019, all of the information-gathering I'd done made the decision easy.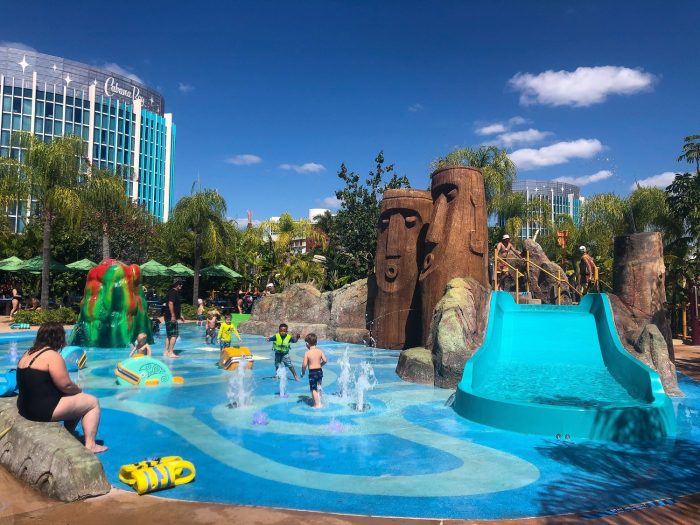 Before making the choice to book with KNO, I heavily researched the the company website to learn that all of their sitters are background checked at the local, state and federal levels as well as cross-referenced with the National Sex Offender Registry. They must also be at least 18 years old, drug tested and CPR certified, and have a minimum of 2 years of childcare or teaching experience. These safety details were probably the most important and compelling to me as a parent, but I had also learned that KNO sitters can take children to playgrounds, arcades, restaurants, and other recreational activities (except those involving water), so I knew we had a home run on our hands for my arcade-loving little boys. The deciding factor for me, however, was when I located a personal story on a trusted theme park blogger's website about the amazing experience her family had with a particular KNO sitter. I knew then that it was time to pull the trigger and book the sitter in this story for my sons. 
When I picked up the phone to create our in-room reservation, I was pleasantly surprised to have immediately been put through to a live reservation agent who was both friendly and helpful. I explained how I had heard of KNO and that I would like to request a specific sitter, to which the agent responded not only how wonderful this particular caregiver was, but that of course we could work with her. In five minutes or less, I had chosen a date and time, discussed our basic requirements, and provided my credit card to confirm the reservation. We were a GO for our Disney date night and just counting down the days!

The day before our reservation, we received a confirmation text and call and were asked if we had any last-minute questions. My husband and I inquired about the meet-up procedure and whether we would have contact with the sitter throughout the evening. The KNO staff immediately put our minds at ease, communicating that yes, we would be given the sitter's personal cell phone to text and/or call throughout the evening, and that she would arrive at the specified time/place in a company-sponsored uniform.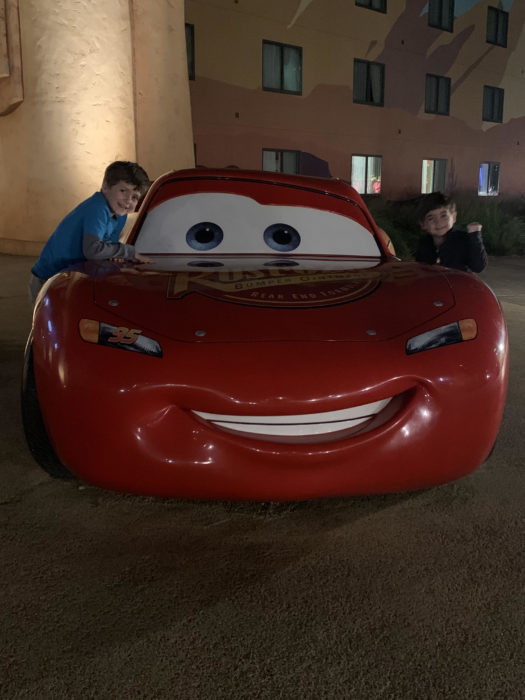 The next evening, everything went like clockwork. Our sitter showed up right on time, in a branded shirt as promised, and immediately settled in to acquaint herself with our boys. They took to her immediately, chatting about their interests and what they would like to do while she was with them. Then she provided us with paperwork to sign regarding procedures and payment, contact information, details about the boys' needs, and a plan for her time with them. As predicted, they immediately begged her to take them to the arcade, so when it was time to go our separate ways, the boys never. looked. back.
My husband and I headed to EPCOT for dinner and fireworks, and honestly our sitter never gave us the chance to feel anxious. Before we had even arrived at the park, she had texted us photos of the boys smiling and enjoying the arcade. Since one of my little guys also had the sniffles, she updated us on his condition throughout the evening. She even texted me a photo of the boys waving goodnight next to Lightning McQueen on their way back to the room. 
They were sleeping peacefully when we returned from our relaxing adults-only evening, but when they awoke the next morning, they absolutely gushed about their sitter. In fact, when we told them they wouldn't see her again on that trip, did they ever cry! They made us promise to call KNO again for our next trip so they could see her again.
As you can imagine, the pandemic has changed things a bit since our family's experience with KNO in 2019. I called this week to learn how their process may have changed for our upcoming trip, and who picked up the phone but the company's Co-Owner, Carol Evans!
Carol had the following to share with me:
All current childcare reservations should be made a minimum of a week in advance to ensure availability;

reservation staff is available from 8am to 9pm 7 days a week

Although guests are not required to wear masks, employees are required to wear masks whenever requested by parents/guardians

98% of KNO employees are fully vaccinated

Parent/guardian requests regarding masking, social distancing, etc. will be strictly followed

A few additional things to know about Kid's Night Out:

KNO caregivers can be booked 24 hours a day, 7 days a week

Standard rates are $25/hour for 1 child, $28/hour for 2 children, $31/hour for 3 children, $34/hour for 4 children and $37/hour for 5+ children, with a  4-hour minimum per booking

Cancellations require 24 hour notice for standard dates and 48 hour notice for holidays

Payment is via credit card only, however discretionary tips should be given to caregivers in cash

KNO sitters will not take loved ones in their care to theme parks, however they may be hired to assist adults with their loved ones while in the parks

KNO is the parent trusted child care provider for

Disney and Loews Hotels, Universal Orlando, Orlando Marriott properties, Swan and Dolphin Resort, and Walt Disney Resorts as well as their good neighbor hotels in central Florida

KNO also provides childcare for groups (weddings, conventions, etc.) ranging from 11-1,500 children with customized entertainment and theming available upon request

KNO is fully insured and all of their workers are employees rather than subcontractors
I wholeheartedly recommend Kid's Nite Out for your family's next trip to the Orlando area, whether it be for a bit of adult time away from the kids, or peace of mind for your pet or other loved ones while you're out checking everything off your list. KNO is a veteran at creating the perfect experience for you and your travel companions so that you can make the most of your vacation. Be sure to check them out for your next trip at kidsniteout.com or by calling 1-407-828-0920!