MagicBand Upgrade Options Coming Soon
If you're a frequent Walt Disney World guest, annual passholder, or DVC member, odds are good that you have at least a modest pile of MagicBands somewhere around your house. It seemed like every time you'd log onto the Walt Disney World web site, they'd be sending you a MagicBand. (You get a MagicBand! You get a MagicBand! You get the idea.)
In the past, your options were limited to variations in colors. Then, once you arrived in the parks, stores would have what seemed to be an infinite variety of MagicBand designs–attractions, characters, events, limited edition versions. As Walt Disney probably never said, "If you can dream it, you can get it on a MagicBand."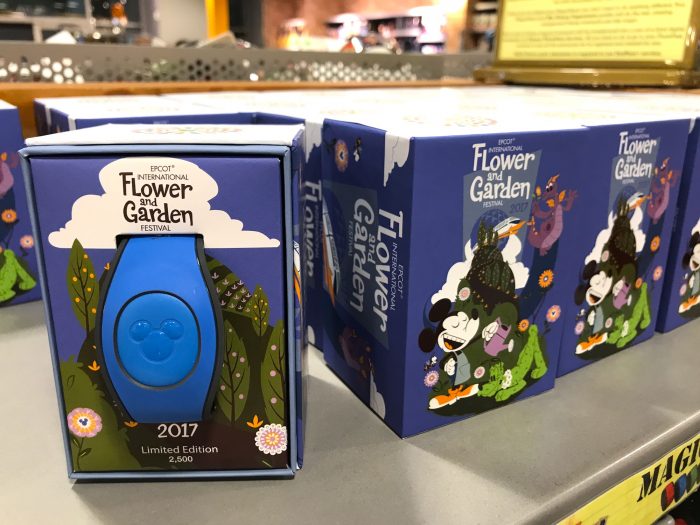 The challenge for Disney is that once you get to the parks, doing the up-sell to a decorated MagicBand may be a bit more difficult, because that purchase has to compete with all the other merchandise that you'd like to buy. Enter Disney's new up-charge service to sell you decorated MagicBands as part of your "before you leave home" prep. Although you will still have the option to choose a regular MagicBand in a variety of colors, you will also be able to purchase one of more than 30 different designs at a $14.99 discount off the retail price (with estimated prices starting around $10). If you buy it more than 11 days in advance, the band will be shipped to you at home, otherwise your custom band will be waiting for you when you check in at your resort.
Of course this can save you money compared to buying the same MagicBand at full price in the parks, however if you're looking to keep your trip costs low, it would be better to skip the custom MagicBand and go with one of the color-only options.
Preliminary details about this new offering can be found here.
Is this something you would take advantage of, or would you prefer to stick with standard (and free) MagicBand options? What would be on your dream MagicBand? Let me know in the comments.
And if you need help figuring out what to do with your old MagicBands, check out this edition of the Saturday SIX.