Shopping in the Epcot Countries – Get to Know Germany
Epcot's World Showcase countries are a magical entree into the world at large. Even if you can't get to China or France or Morocco, you can gain some insight into the culture of those places through the attractions, architecture, and food represented in the Epcot pavilions. But let's face it, one of the key enticements of the World Showcase pavilions is the shopping. Even if you'll never get to London, you can get souvenirs from the United Kingdom without ever leaving Florida.
We're going on a tour of the shopping opportunities in Epcot's World Showcase countries — this time we're visiting Germany. Bear in mind that the merchandise mix in the parks is constantly changing. While all the photos in these posts were taken in the first half of 2019, it's quite possible that some of these specific items will be gone by the time you visit. They will, however, give you the flavor of what you can expect to find as you shop around the World Showcase.
Clothing
The clothing options in Germany fall into three categories: traditional German folk garb such as lederhosen, suspenders, and dirndl dresses (great if you're going to a heritage festival or Renaissance fair); athletic gear from Adidas (a German brand) or from German soccer teams; and jokey t-shirts about drinking beer.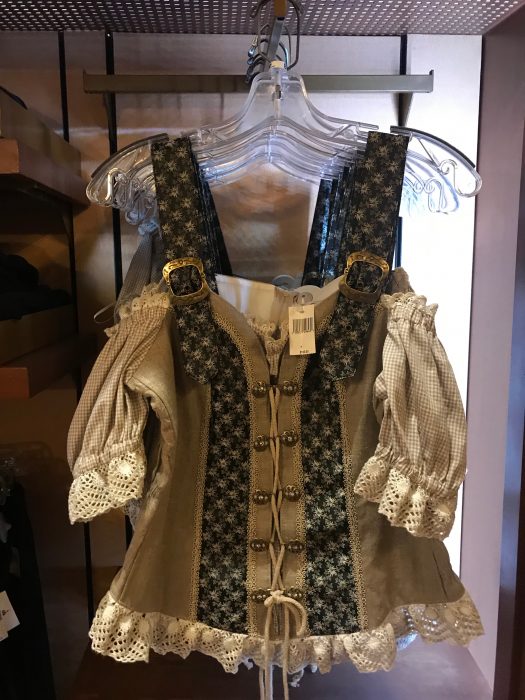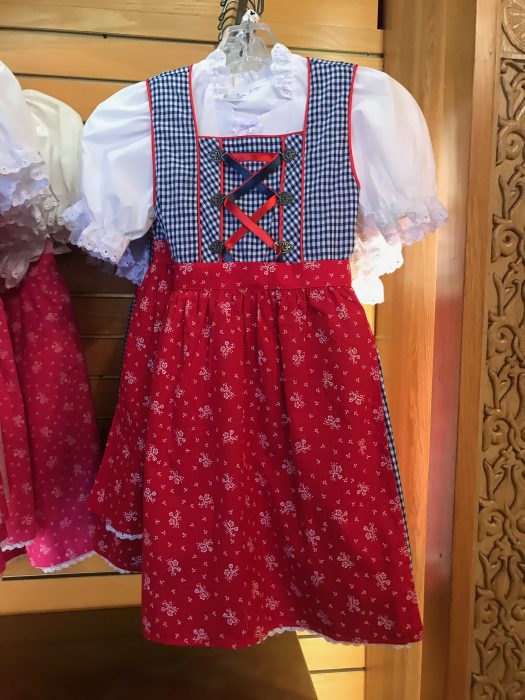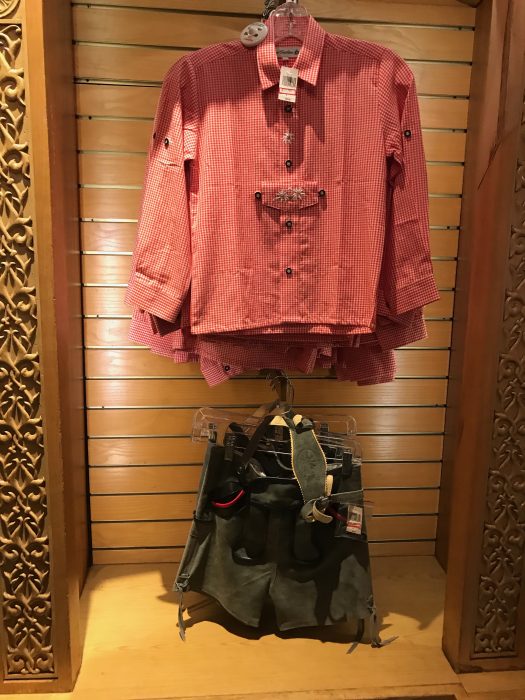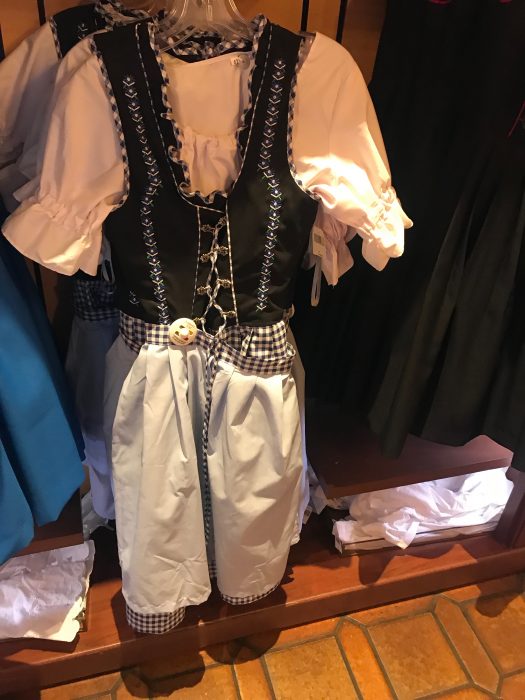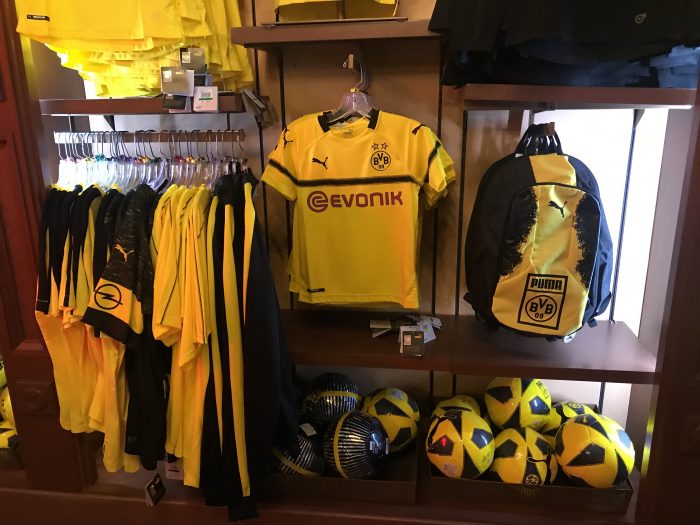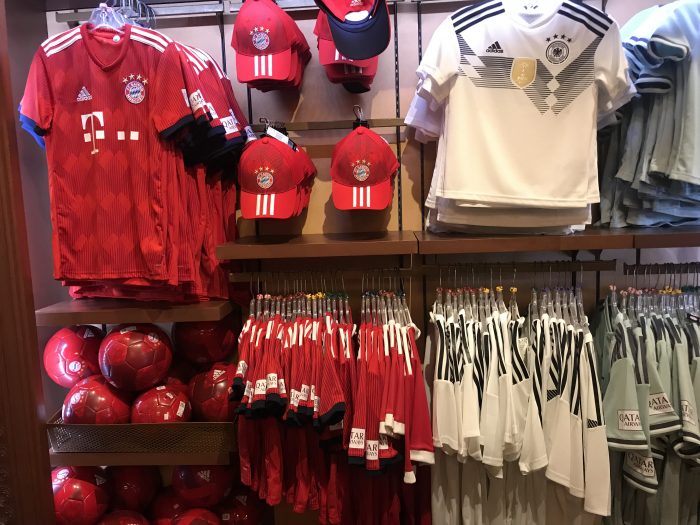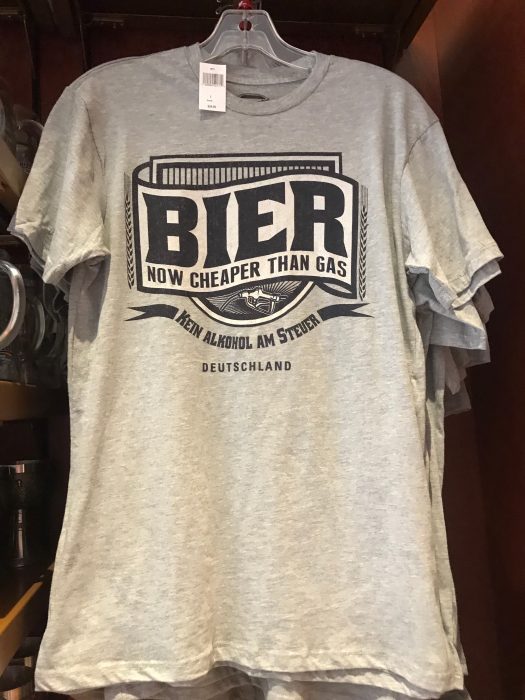 Disney Character Tie-ins
The Snow White and Rapunzel stories have roots in Germany. There's not an abundance of character merchandise in the Germany pavilion, but what you do find will be related to the Snow White or Tangled films.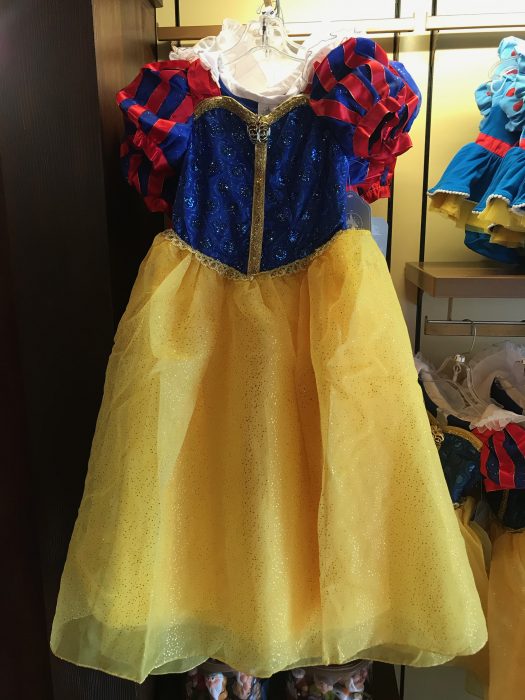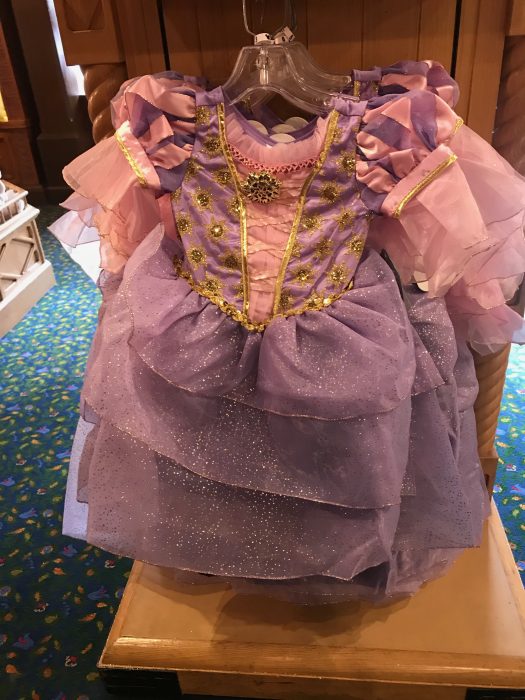 Christmas Decor
The Germany pavilion has the best selection of non-Disney-branded holiday ornaments sold at Walt Disney World. (And they have lots of Disney-branded ornaments as well.) Their claim to fame is the pickle ornament, displayed on the pickle tree. In 2012, the Disney parks blog said of the pickles, "According to tradition, the pickle brings good luck and is the last ornament placed on a tree. On Christmas morning, the first child to find the pickle is given an extra gift from St. Nicholas." We're not sure that's 100% accurate, but having a pickle on your tree does make for a good conversation starter.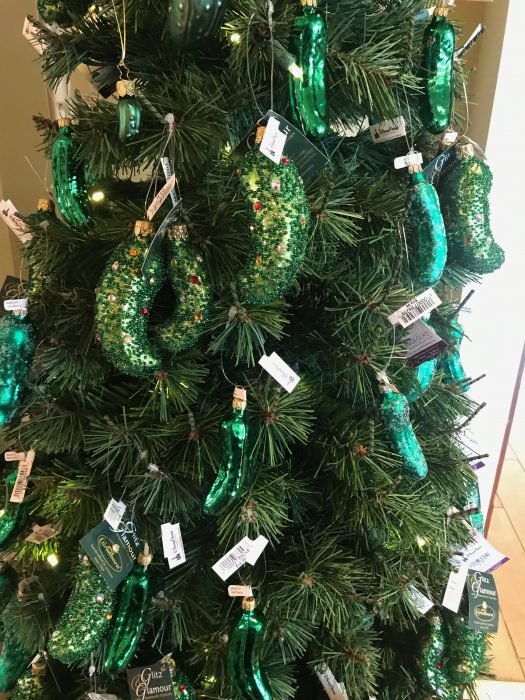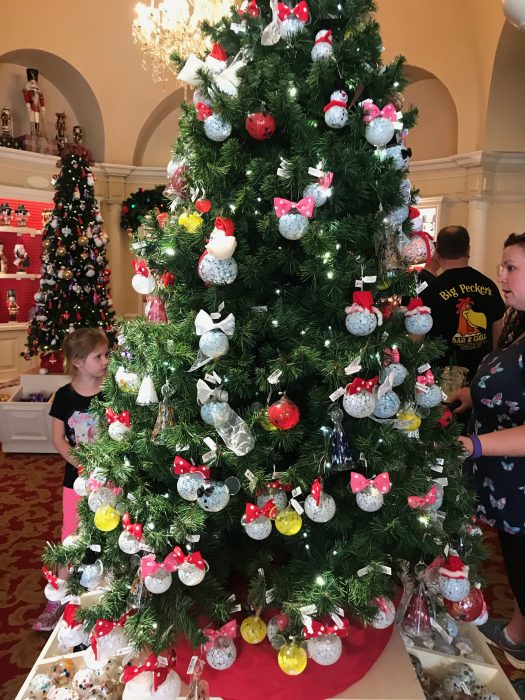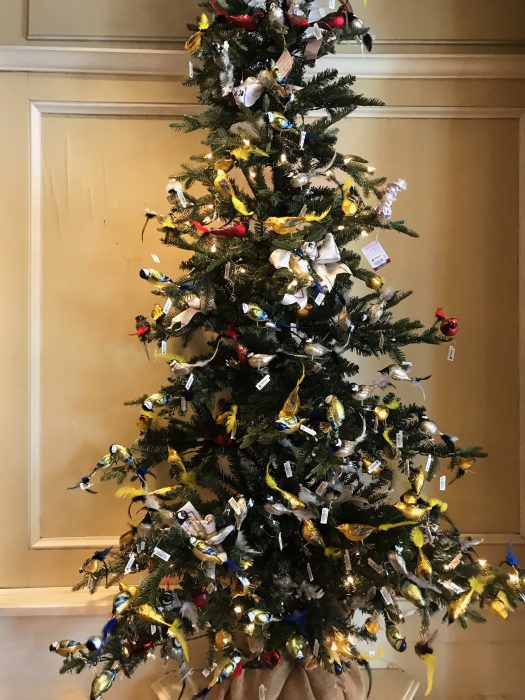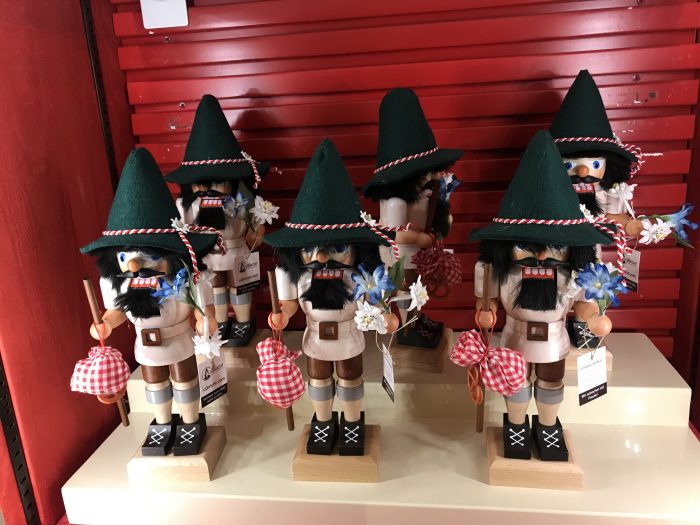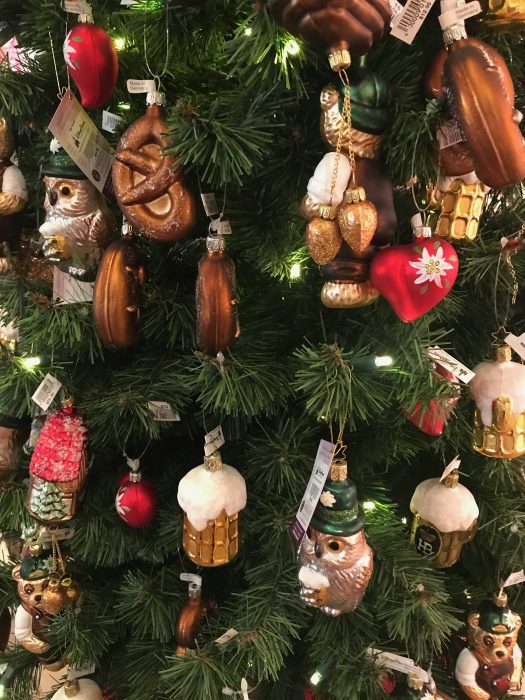 Food
All the World Showcase pavilions offer a selection of packaged foods representing their home countries. Germany offers sweets, as well as some savory items like mustard and spaetzle (a type of pasta). The pavilion also carries a selection of German wines and spirits. If you're thinking about buying alcohol at Epcot, you may want to take a quick glance at our post about bringing prohibited items to the theme parks. And don't forget that the Karamell-Kuche is part of the Germany pavilion. Stock up there on caramel corn and all the Werthers candy you can consume.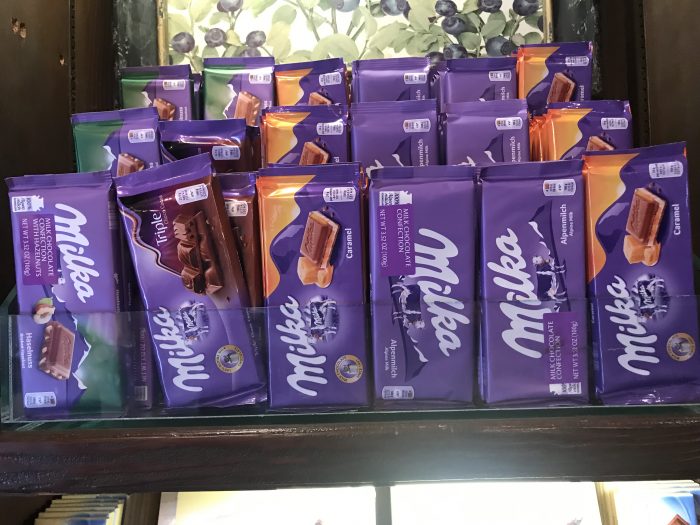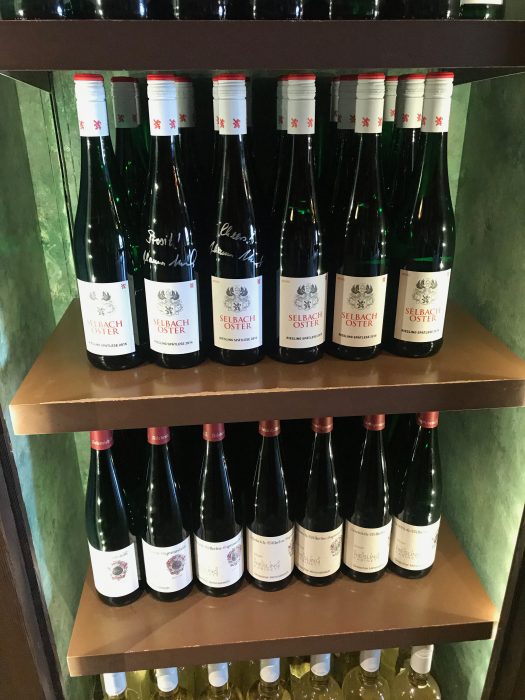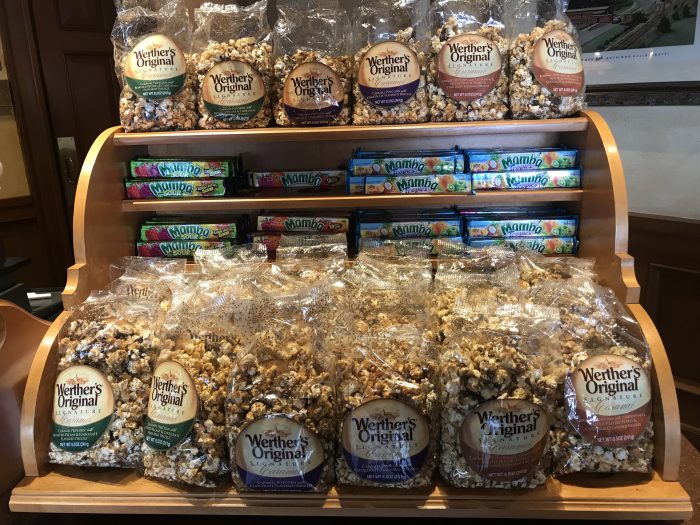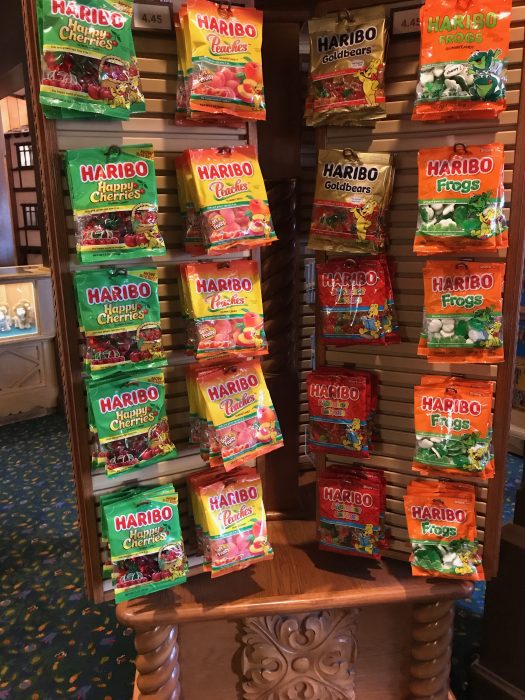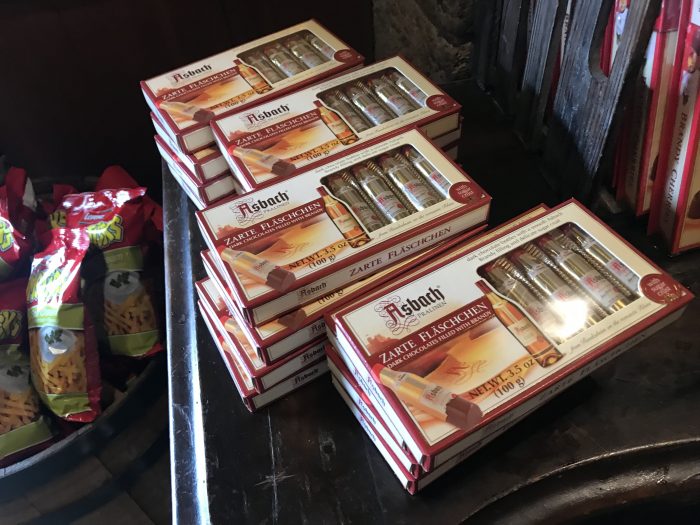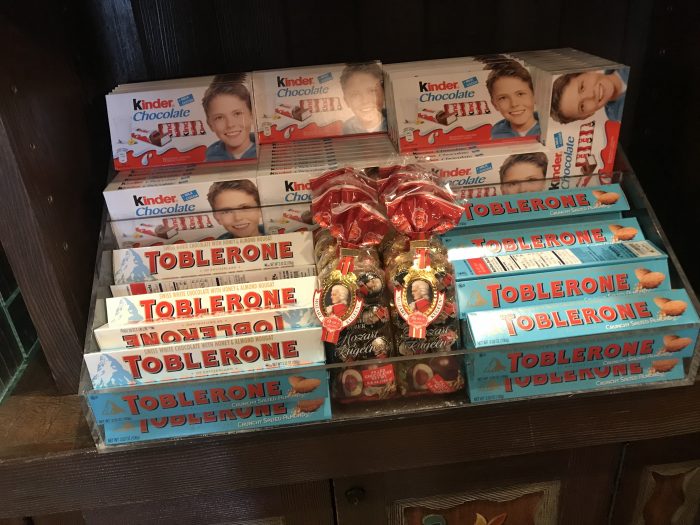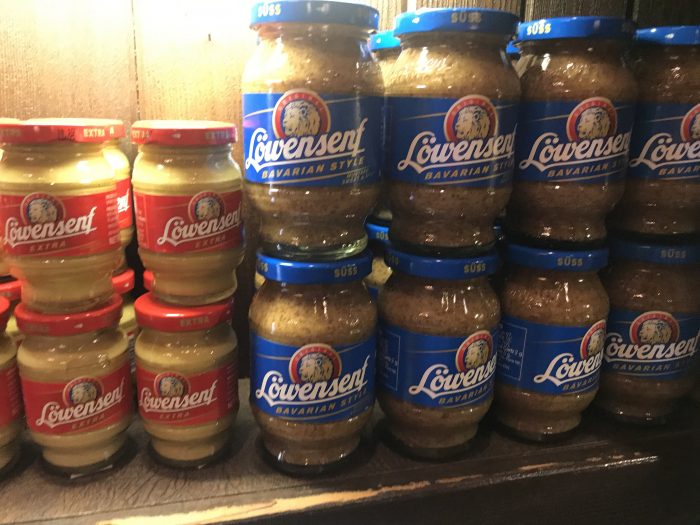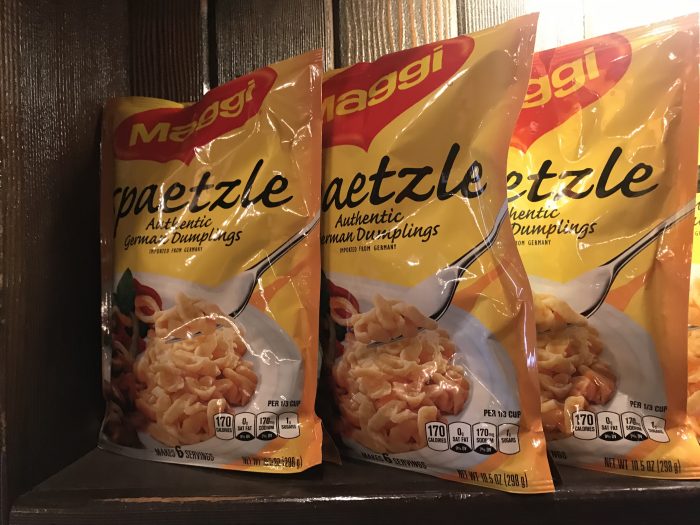 Steins
Steins… because German beer. A few years ago I bought a stein in the Germany pavilion that had a piece of the Berlin wall embedded in it.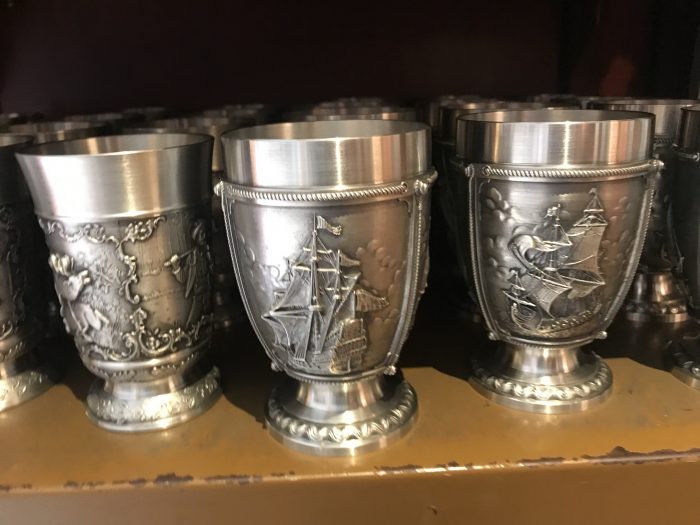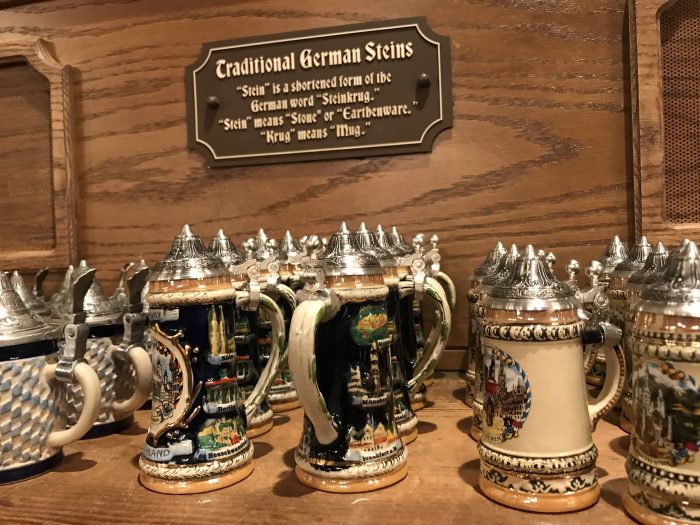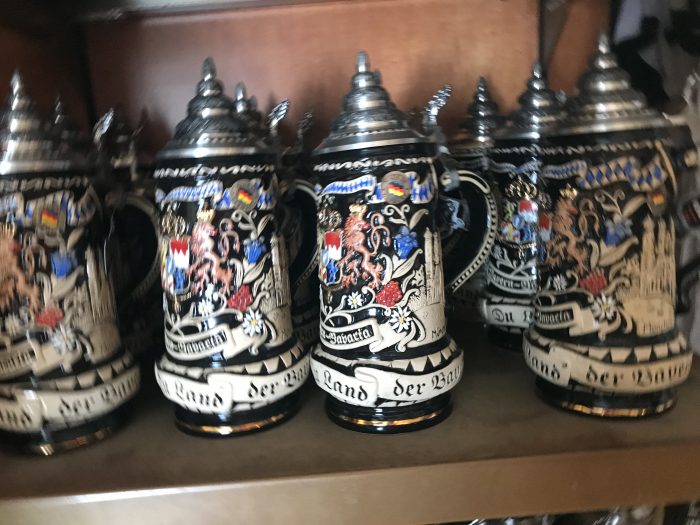 Cuckoo Clocks
Some of these are quite intricate and beautiful, and expensive. Expect to see a few versions priced well over $1,000.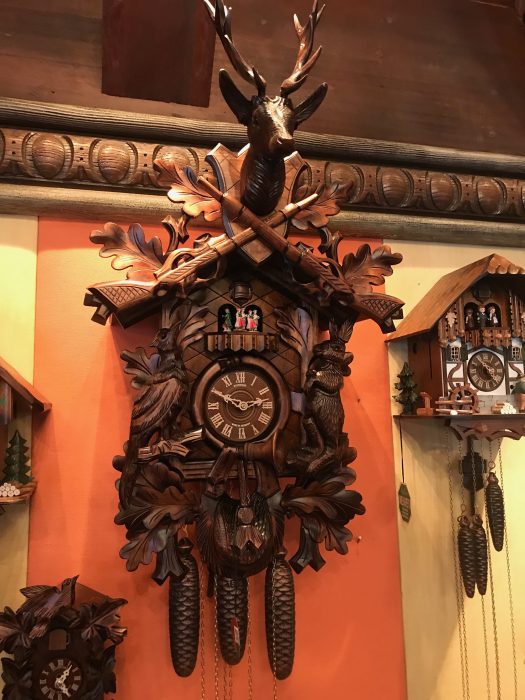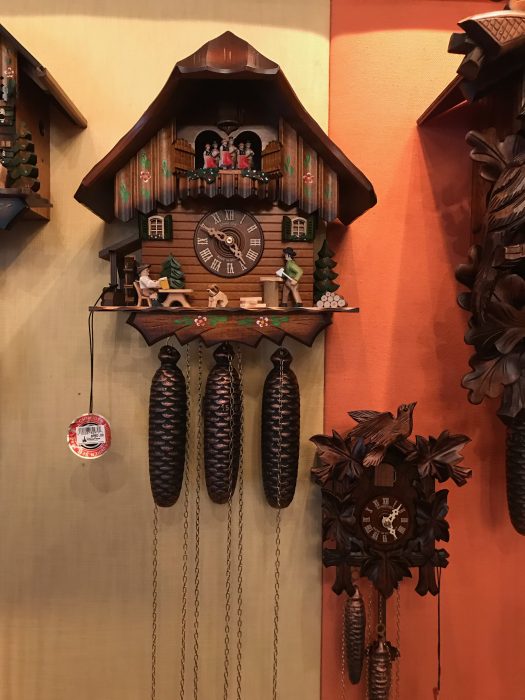 Toys
Germany is home to several high-end toy brands: Steiff, Playmobil, and Marklin. Find a small selection of these in the pavilion.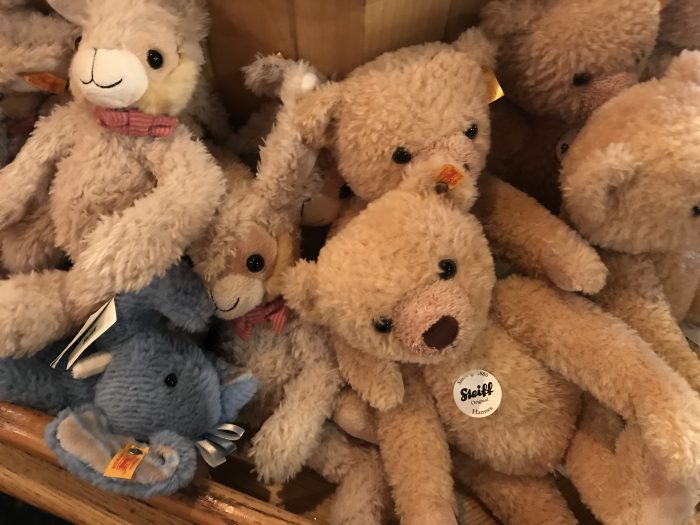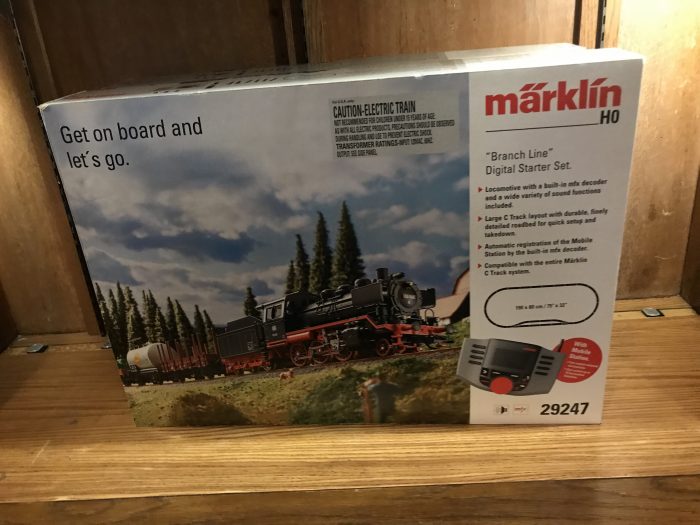 Collectibles
The Germany pavilion includes an Arribas Brothers shop, with essentially the same offerings as their outposts at Disney Springs and on Main Street in the Magic Kingdom.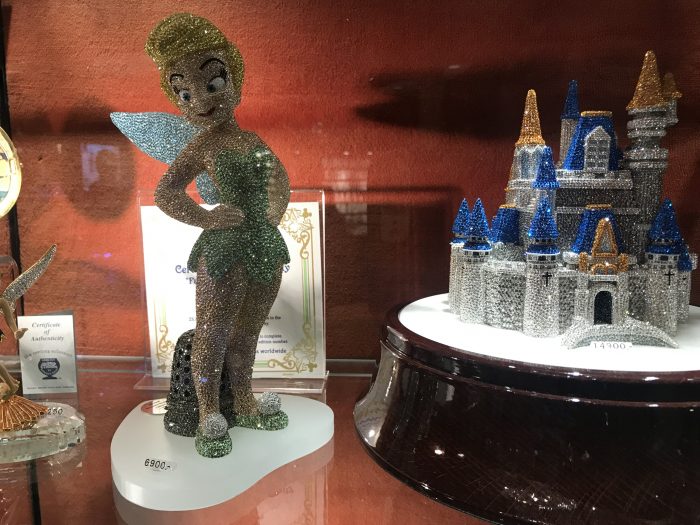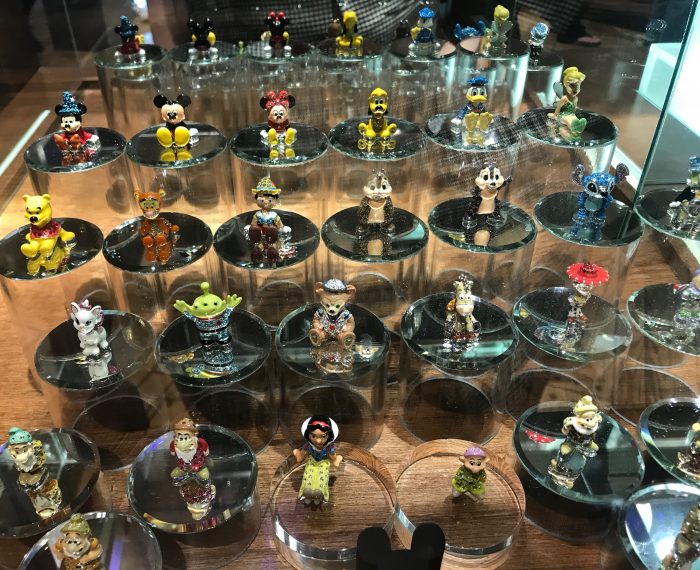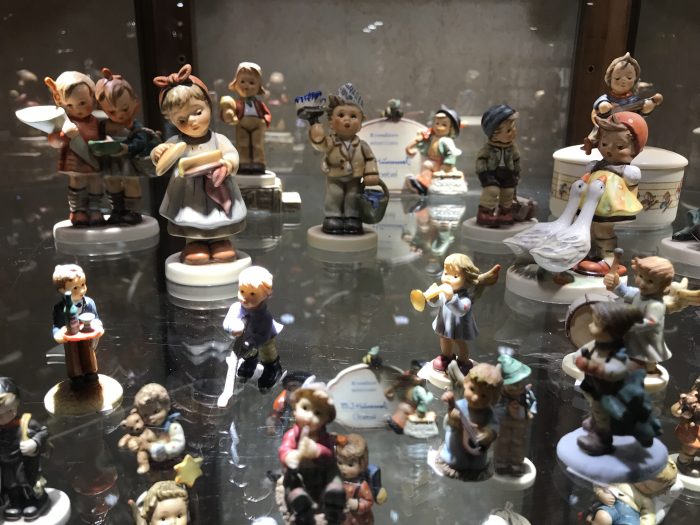 I personally shop in Germany when I need my fix of Haribo gummies or when I'm looking for a quality toy as a gift for a young child. Is Germany on your list for "must do" shopping? Do you have a favorite item purchased there? Do you have a pickle on your tree? Let us know in the comments below.