Mickey and Minnie Are In Love in This New Duo Plush
Love is in the air as Valentine's Day approaches. At Magic Kingdom we spotted a new Mickey and Minnie plush doll that is actually two dolls paired together. Mickey and Minnie are paired together in formal wear holding a plush heart that simply reads "love." Minnie is dressed in white and pale blue, without a veil, making this a gift that works for a married couple, or not. Mickey is sporting a tux with pale blue accents.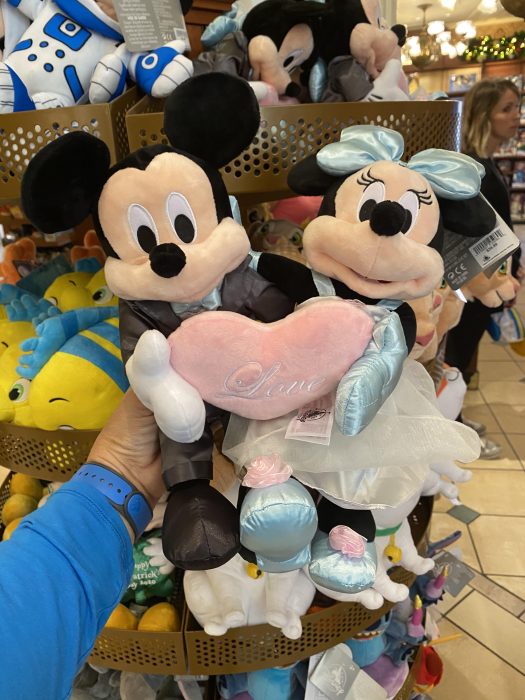 The dolls are full sized which helps with the price of $39.99 a little bit. So far we have not found this plush pair at shopDisney online. You can also check out some other Valentine's Day plush we found here.
Are you in love with this paired plush or do you have cold feet?