New Easter Mickey and Minnie Plush Hops into Walt Disney World
We still have to get through Valentine's Day and St. Patrick's Day, but Disney is ready with Easter merchandise already. Mickey and Minnie are wearing bright green and bright pink, respectively, fuzzy bunny suits. On their left foot, on pastel plaid fabric the words "Happy Easter 2020" are embroidered. This pair of plush hopped into Disney's Hollywood Studios.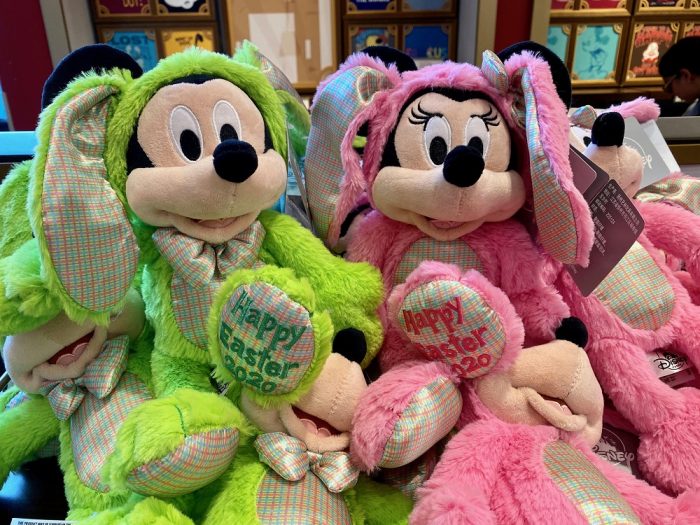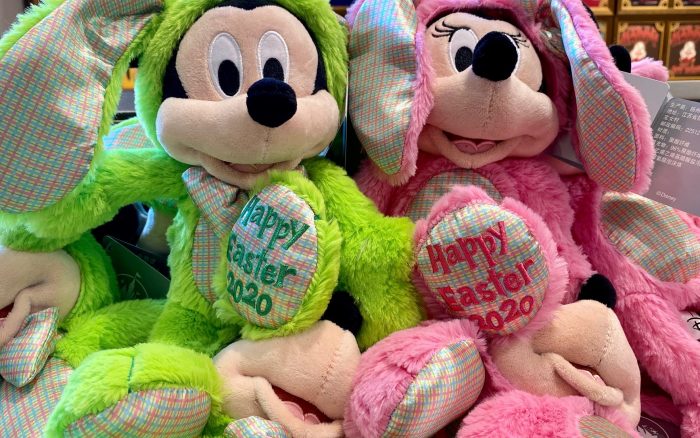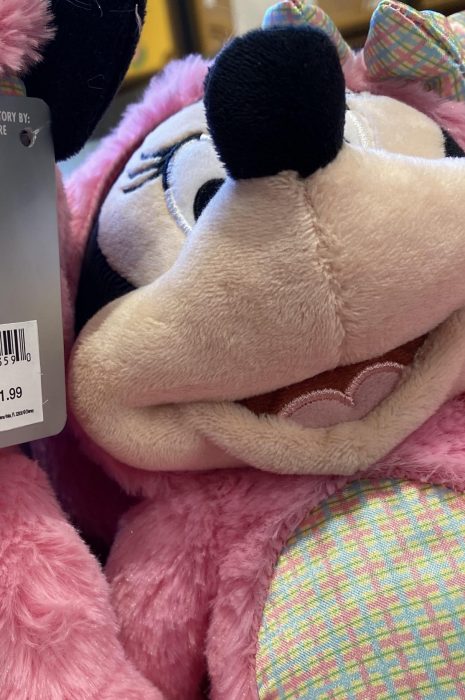 Each one is $21.99 and they do not appear to be available online.
Are you "hopping" to add these to your plush collection?