Midweek Wait Times at EPCOT Continue to Be Minimal
This past weekend we saw the highest attendance at Walt Disney World since its reopening. Back to school was a major factor– it is always busy the weekend before local schools go back in session. Weekdays, however, have been delightful at all of the Disney theme parks. Yesterday our field team spent some time at EPCOT testing wait times at attractions, indulging in a delicious lunch at Biergarten, and swooning over the new EPCOT Fountain Pylons at the front entrance.
EPCOT Actual Wait Times August 12, 2020
Currently EPCOT is open 11:00 a.m. – 9:00 p.m., though that will change next month with a new closing time of 7:00 p.m. We have found that all of the parks wind down leading up to the final hour of operations, now that there is no nighttime finale to anchor them. It will be interesting to see if the final hour of operations will continue to be magical when the new closing time is basically dinner time. The peak wait times tend to be in the very middle of the day and early afternoon.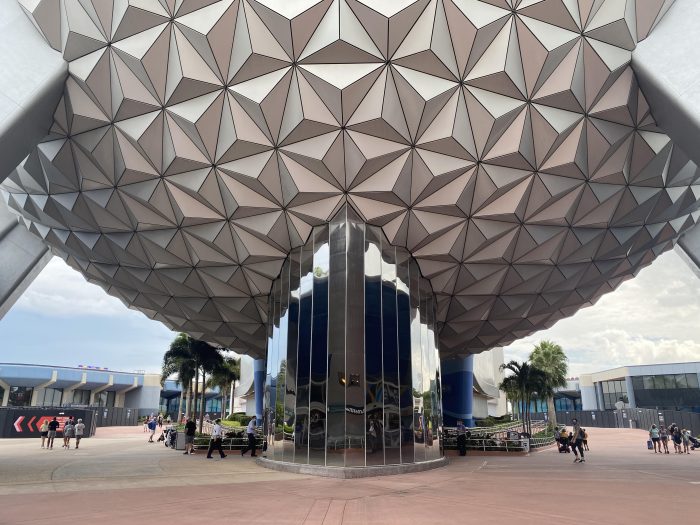 Around 2:15 p.m. we saw many wait times peak, except the peak was only about 30 minutes. This low attendance day resulted in Disney's posted wait times being fairly close to the wait times being calculated and reported in our Lines app. To make sure the data in our app is accurate we often wait in the lines and ride attractions ourselves to verify the actual wait times.
Expected Wait Times below are the wait times expected based on data calculated in our Lines app. Any Actual wait times below are from people actually waiting in line and riding.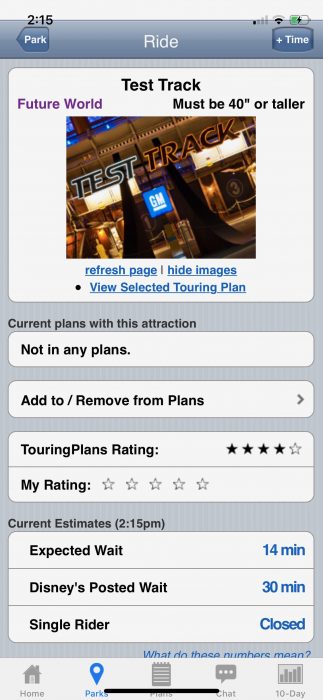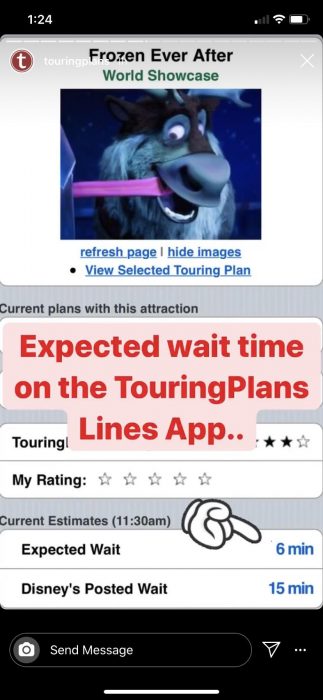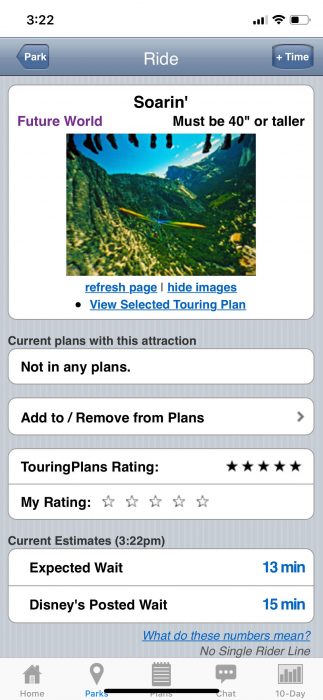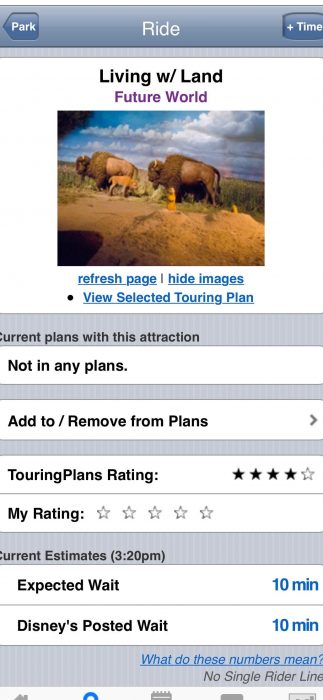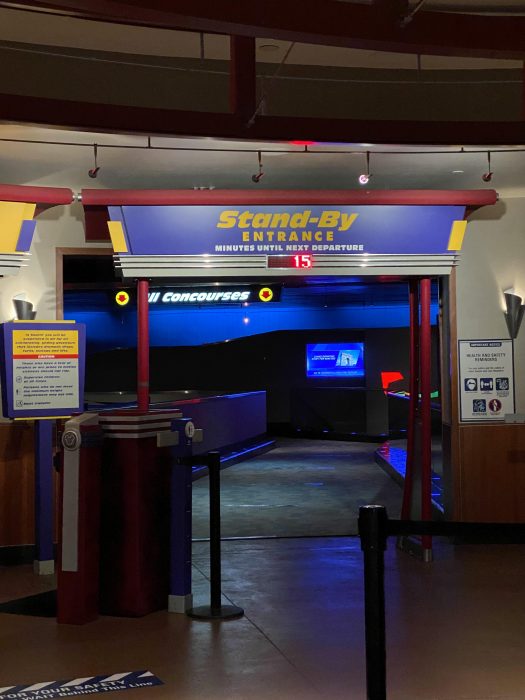 Frozen Ever After

Posted Wait Time 15 / Expected 6

Test Track

Posted Wait Time 30 / Expected 14 / Actual less than 10 minutes

Soarin'

Posted Wait Time 15 / Expected 13 / Actual 13
Due to Soarin' being a film, it loads intermittently so 12- 13 minutes is generally the lowest wait time possible

Living with the Land

Posted Wait Time 10 / Expected 10 / Actual 7

Mission SPACE

Posted Wait Time 15 / Expected 13

All other attractions were 10 minutes or less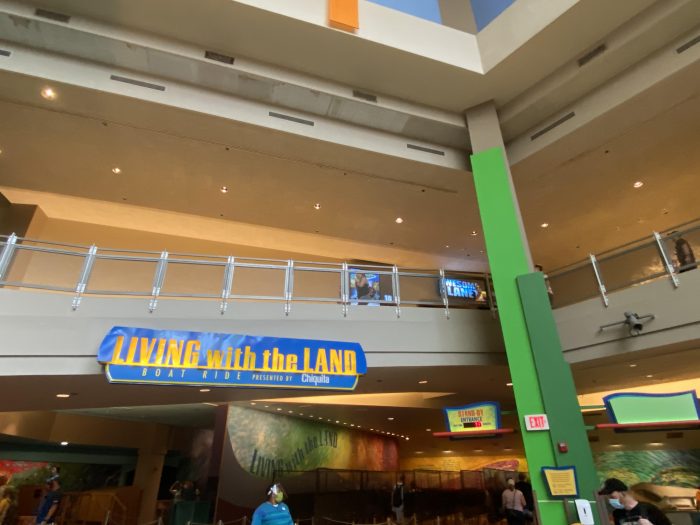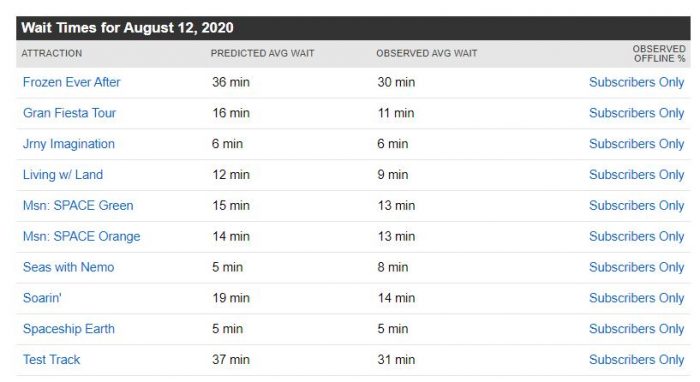 A few pieces of insight can be gained by looking at these Expected and Actual wait times. It's pretty obvious that midweek is a very low attendance time for the theme parks, especially EPCOT. Midday continues to be the peak for wait times, but for EPCOT this peak time is right around 2:00 p.m. as the park opens very late at 11:00 a.m., plus it is a heavily dined park. With dining being most popular from 11:30 – 1:00 p.m. and again at 6:00 p.m. onward, the hours in between would lead to more demand for attractions.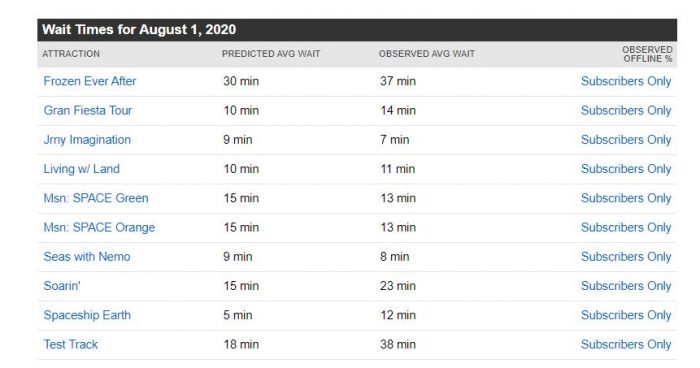 For those that are curious, let's see how yesterday, a Wednesday, compares to a Saturday earlier this month. I pulled up Saturday August 1, 2020 rather than this most recent Saturday as it was an anomoly and quite busy thanks to it being back to school weekend. From this comparison of Saturday August 1, 2020 versus yesterday, Wednesday August 12, 2020 you can see wait times are higher on a standard weekend, though not a drastic increase.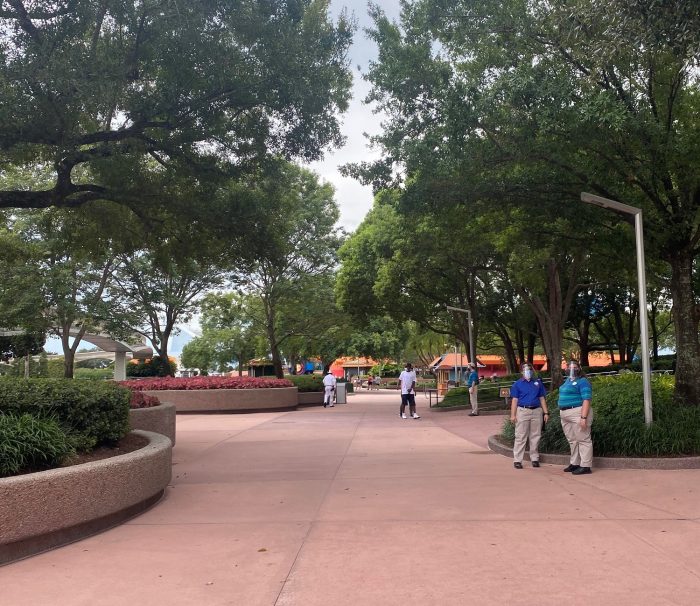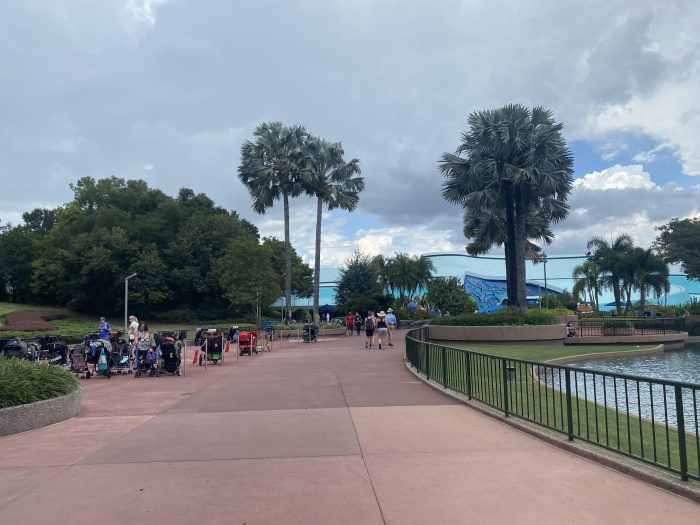 We all know this year is dramatically different than any other time in Walt Disney World's history. But, since we have the data (we're nerdy and scientific that way), let's take a look at the wait times for this equivalent day last year (the second Wednesday in August 2019).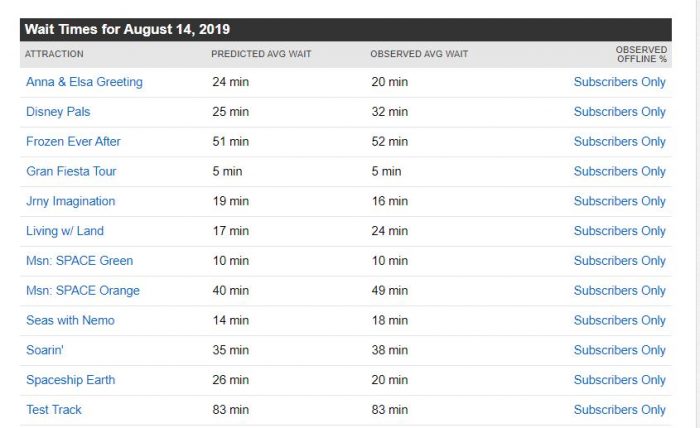 Seeing this comparison does emphasize just how dramatically slower this year is at EPCOT. It is disappointing that Disney is shortening EPCOT's hours by two hours after Labor Day, but it is also not hard to see why they would want to cut back.  If you're interested in viewing EPCOT's actual wait times from yesterday and other past days, check them out on our site.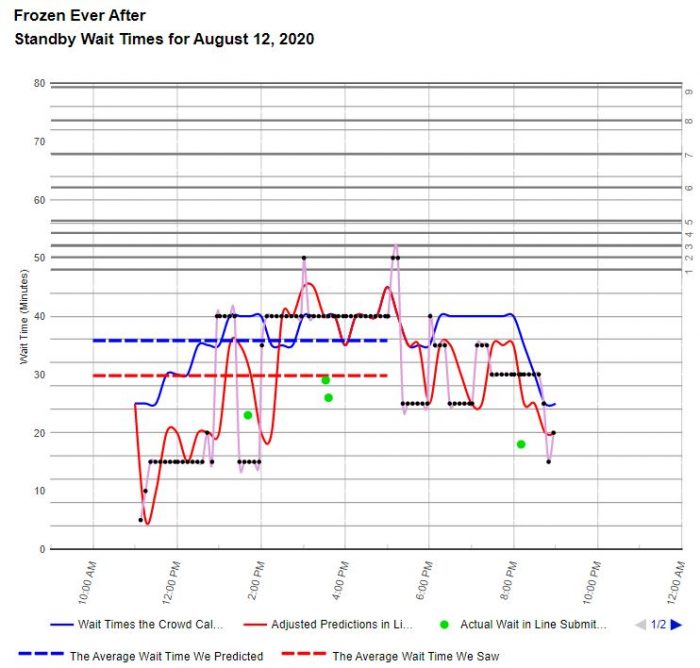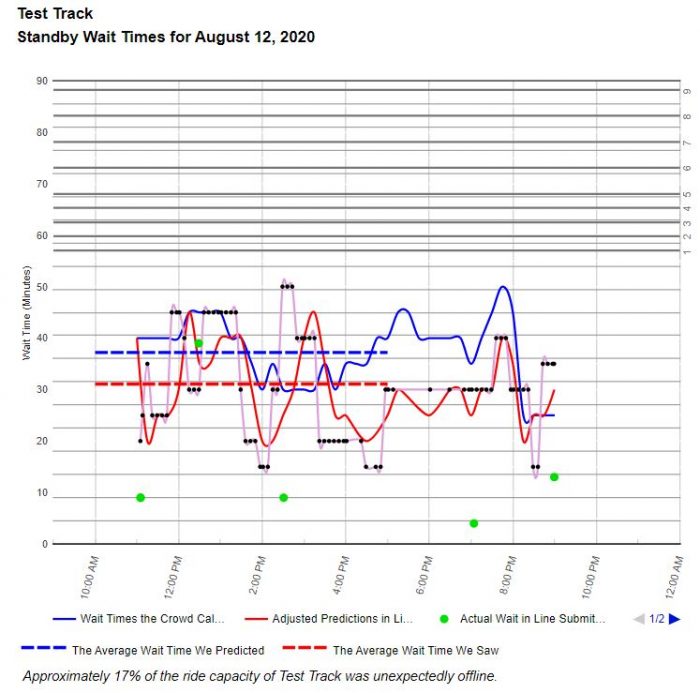 On our site you can view graphs with observed wait times compared to expected wait times for any past days. Anytime you see a green dot, that is an actual wait time submitted by a "Liner" (a Lines app user). One of the insights you can gain from the above graphs is that Test Track consistently has a much lower actual wait time compared to what is posted by Disney. One theory for this particular attraction could be that it does face downtime quite often and perhaps Disney is building in some padding in the posted wait time for any downtime.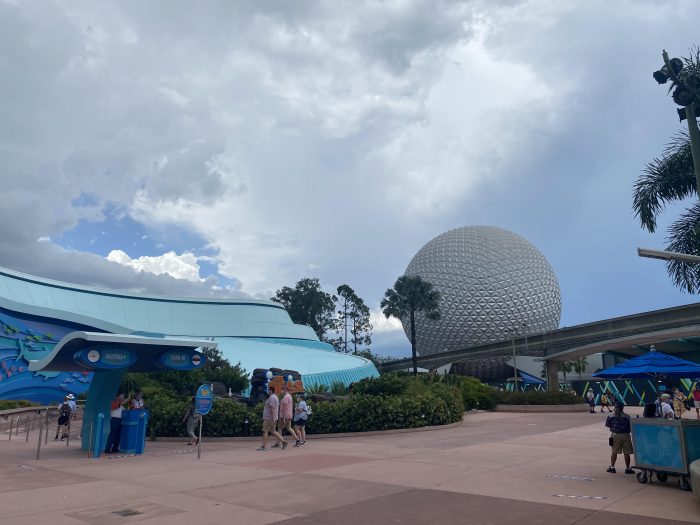 We are constantly evaluating data and observing the Disney theme parks. Stick with us on our social media channels and our blog for helpful planning information and news.
You can also check out yesterday's wait times at Disney's Hollywood Studios, Disney's Animal Kingdom, and Magic Kingdom – all of which were some of the lowest we've seen during this time of reopening.
We're also testing out different content to find new ways to help our readers.
What do you think of this style of post? Would you like more in-park observations? How about pairing those observations with data from our Lines app and website?
Thanks for reading!