PHOTOS – How Busy is the Disney Skyliner During Park Hopping Hours?
The most magical flight on Earth, Disney Skyliner, is a new favorite for many Disney fans. It is also a Disney transportation service that generates many questions. Most of the questions we see a lot about this magical service are regarding the wait time and lines for the Skyliner in the morning, at park closing, and for park hopping. Here's a quick look at what to expect when using Disney Skyliner to park hop.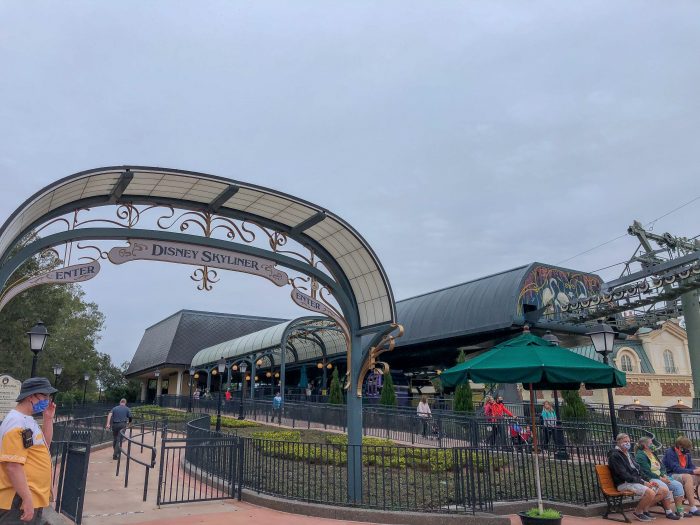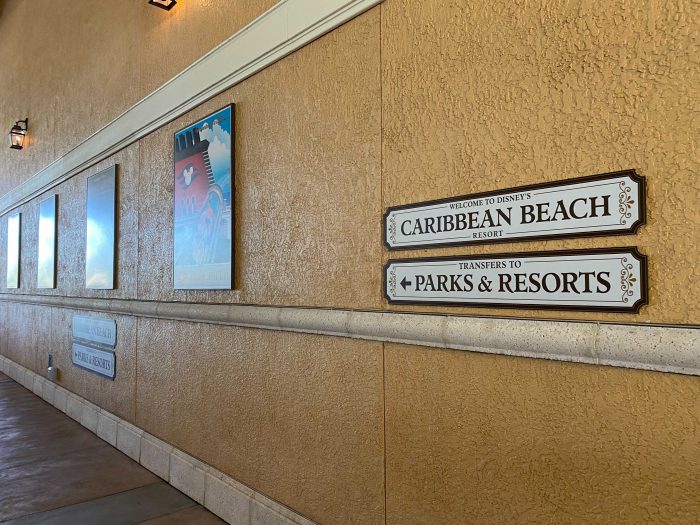 Currently, Park Hopping Hours start at 2:00 p.m. every day. So far we have not see any of the four theme parks become unavailable for park hopping, so long as you visit your originally reserved park first as some point in the day. Many guests use Disney Skyliner to hop from Disney's Hollywood Studios to EPCOT, and vice versa. The former option, Hollywood Studios to EPCOT tends to be more popular.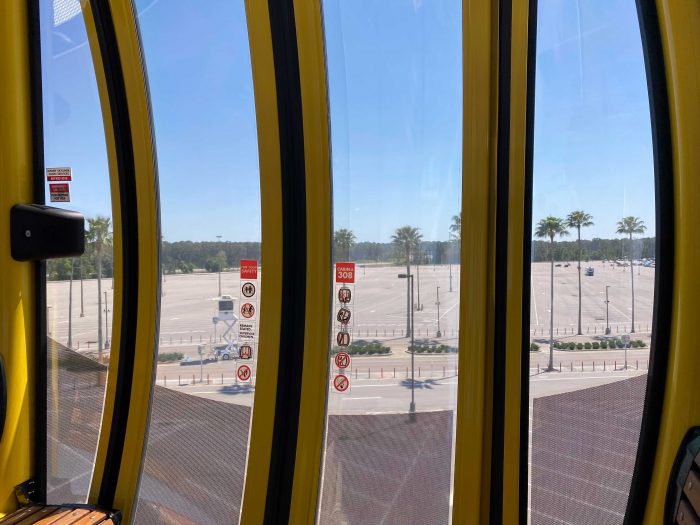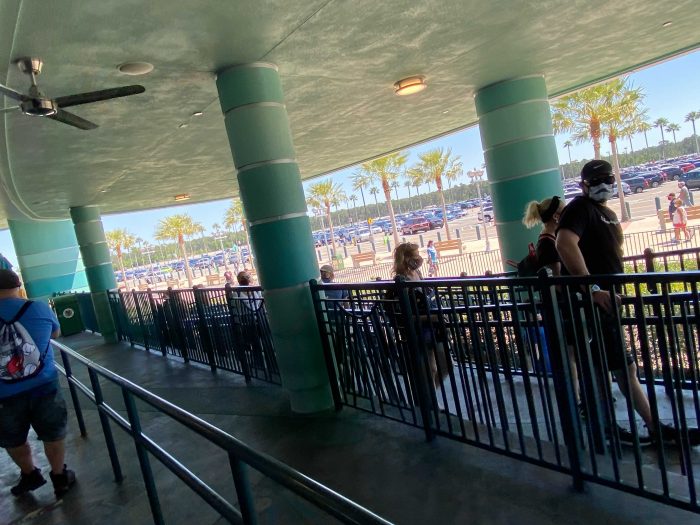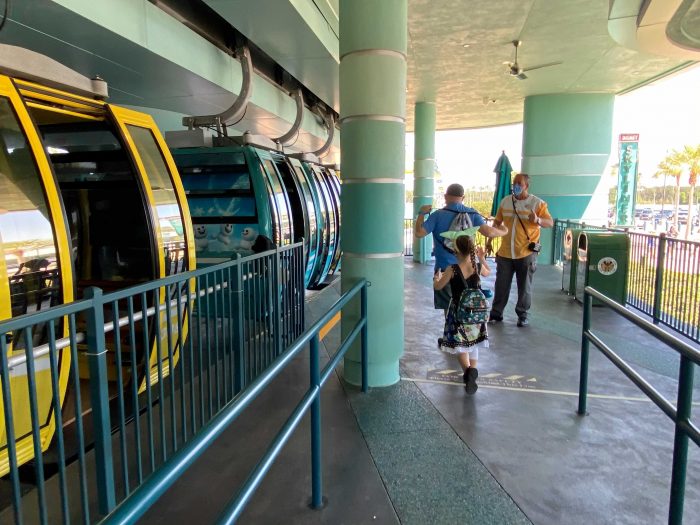 The good news is that while attendance aboard the Skyliner does increase right around parking hopping time, it is truly not that bad. I've done so a few times and have not experienced a significant wait. Both at the originating station, either EPCOT or Hollywood Studios, as well as the transfer station at Caribbean Beach, the lines I've experienced at parking hopping time have been five minutes at the most.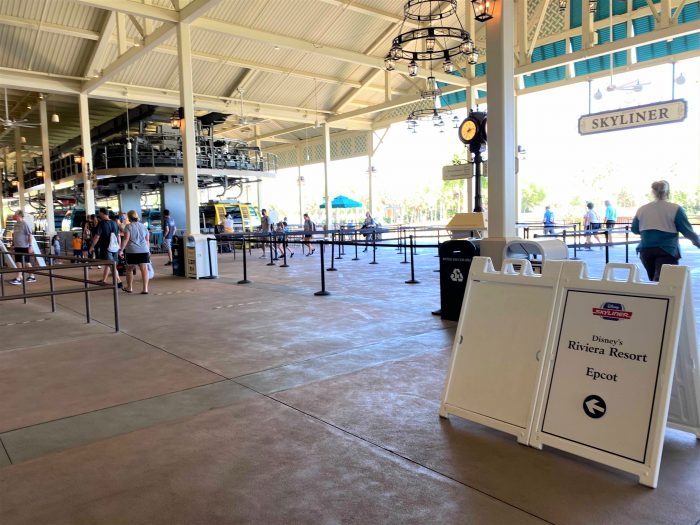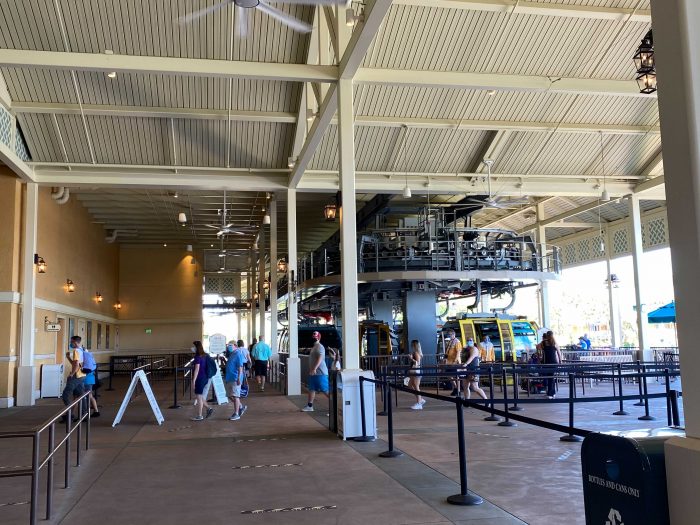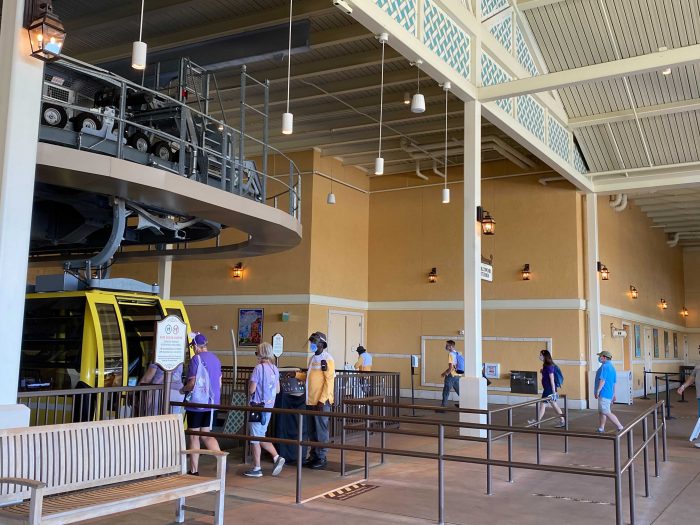 If you wish to avoid any line whatsoever, then I would suggest waiting until about 3:00 p.m. before going to park hop, allowing the initial rush to pass through. Keep this in mind for using a Touring Plan and our Lines app, and for making any other plans. And of course, keep in mind an hour before parking closing there can be a wait for the Skyliner, with park closing generally being the busiest time to use this service. Have a magical flight!
Have you used the Disney Skyliner to park hop? How was your experience? Let us know in the comments!