Priceline Express Deals: Swimming with the Dolphin
If you're thinking about a Disney trip this Spring, you may want to swim over to Priceline Express to look for some Dolphin deals !
We've spotted a pod of Dolphin deals that run most days starting April 2, 2020, into the first week of June. As usual, there are some dates without deals while some days rise up into higher rates.
But the good news is you can find deals as low as $131 a night, which is fairly nice for a 4-star resort. (Just don't forget the Swan and Dolphin both have daily resort fees of about $30 tacked onto those rates.)
While some of these rates may not be the super-discounted deals we saw for All-Star Sports and Coronado Springs in February, when I compared the Express Deal costs to some of the same dates on the Marriott site, I found they saved about $40 to $50 per night, all things included.
An easy way to spot the Dolphin in Express Deal results is to look for a 4-star, 7-guest rated resort in Bonnet Creek with 700 reviews. It is the only resort with that combination of ratings and reviews.

NOTE: The photo they show in the deals may not be the actual room from the resort you are booking. But, I'm pretty sure there will be pillows. #protip
Just be aware that guest ratings and reviews can change over time. The Dolphin, in particular likes to flip-flop between a 7 and 8-guest rated resort as new reviews are added. (Its actual guest rating right now is 7.9 with 748 reviews.) But, even if it jumps back up to an 8-guest if more positive reviews come in, it will still be the only resort with that unique combo.
An interesting thing I've noticed on some deals lately is the ability to "Choose your Room" for the Swolphin and some other resorts. That can make booking a hidden Express Deal a little more comfortable for some people I imagine: technically Priceline only guarantees room for 2 people on their deals. However, since the vast majority of Disney resort rooms accommodate 4 people, booking them is not much of an issue to worry about. But, you'll find that when Priceline gives you a choice, you can eliminate that worry entirely!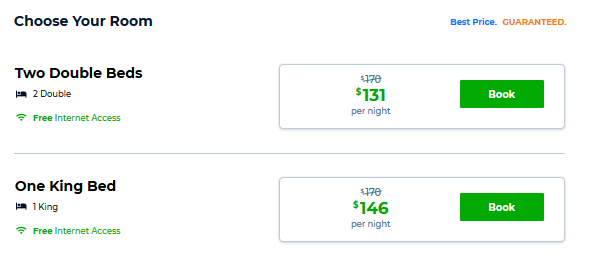 Now that you have the tools to go out and find these deals you can use these calendars to go find some for yourself. Happy hunting! (In an environmentally friendly, hunting for rooms not actual dolphins way.)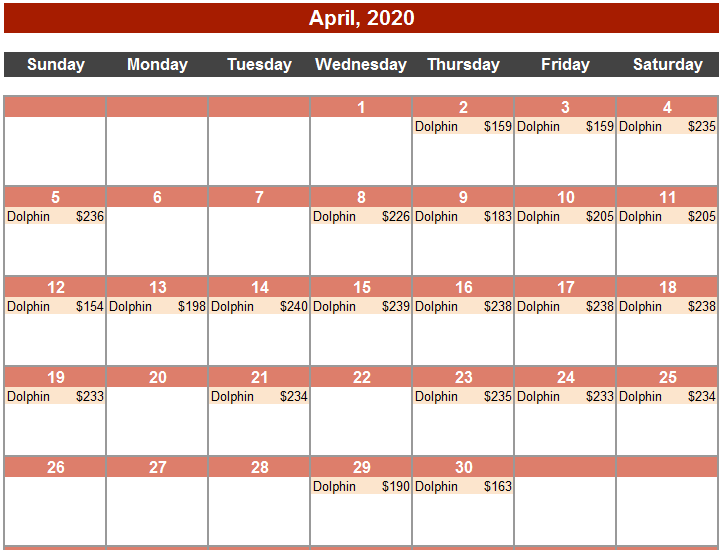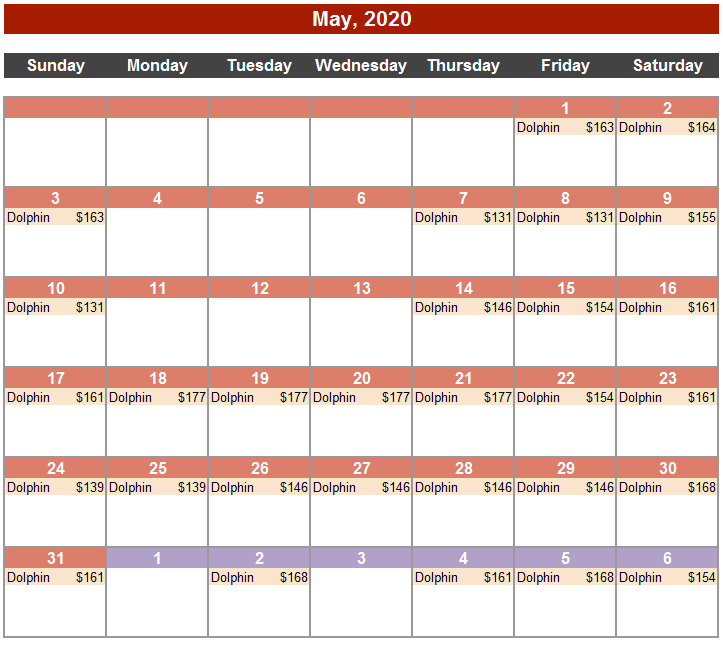 If you're excited about booking any of these deals, let us know in the comments!