REVIEW – Harambe Market Satisfies a Craving for Adventure
Many Disney fans believe that Disney's Animal Kingdom is a better foodie park than EPCOT. Hot take, right? If you are adventurous, there are some fantastic food finds at Disney's Animal Kingdom. With Asian and African cuisine having representation in this park, it is a great place to do some culinary exploration. A quick service location that offers such exploration is Harambe Market. But, if you're not too adventurous, there are some "safe" options here too.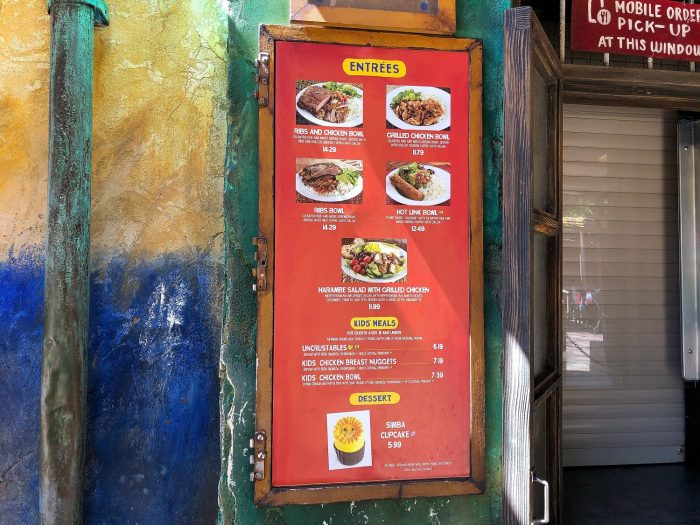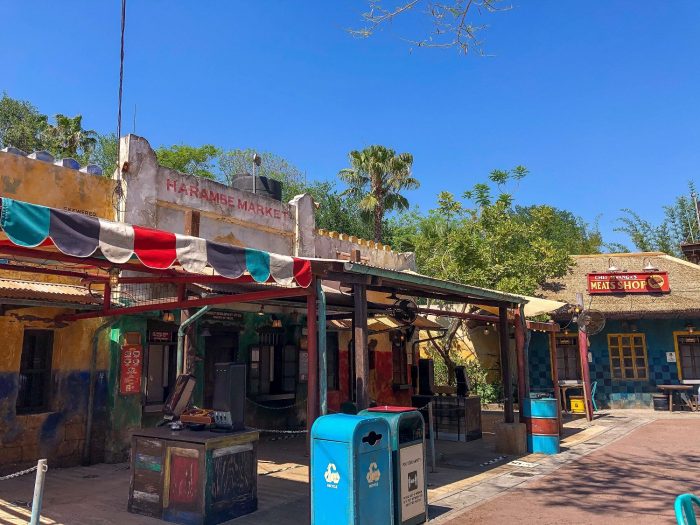 Ivonne on our team ventured to Harambe Market earlier this month. Animal Kingdom is celebrating its anniversary this month so it seemed fitting to visit this quick service market. Mobile ordering is available, and with lots of outdoor seating it is an ideal option for many guests. It is easily accessed from anywhere in the Harambe area which is home to Kilimanjaro Safaris, Rafiki's Planet Watch, and soon the reopened Festival of the Lion King show.
Ivonne ordered the Ribs and Chicken Bowl for $14.99. This bowl is different than usual theme park food, with seasoned rice and tomato-onion salad, but it is not too overly adventurous. Ivonne indicates seasoning on the chicken and the ribs was delicious, and she enjoyed mixing the rice and salad together. She said she would definitely order this again.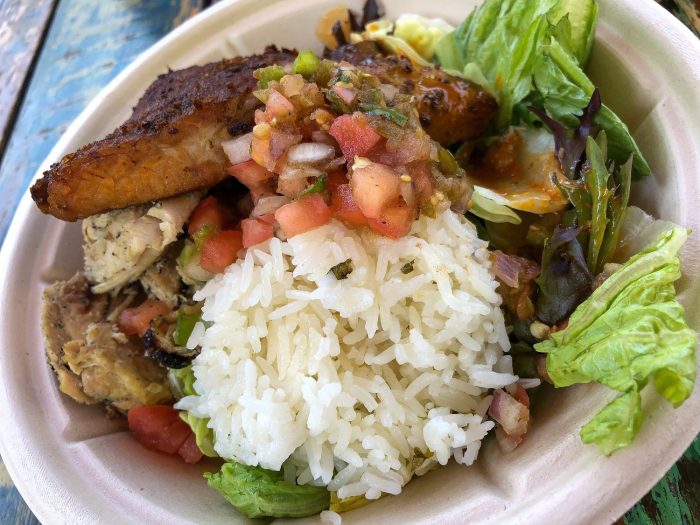 The price tag on this entrée is hefty compared to other quick service options, but the serving is generous, and could be split between two adults if you're looking to save a little money. There is also a Chicken and Ribs Combo available at Flame Tree Barbecue. Ivonne stated she liked the ribs here at Harambe Market better than Flame Tree's, and really enjoyed the entire bowl. A less hefty option, with similar flavors and a pretty healthful profile is the Grilled Chicken Bowl.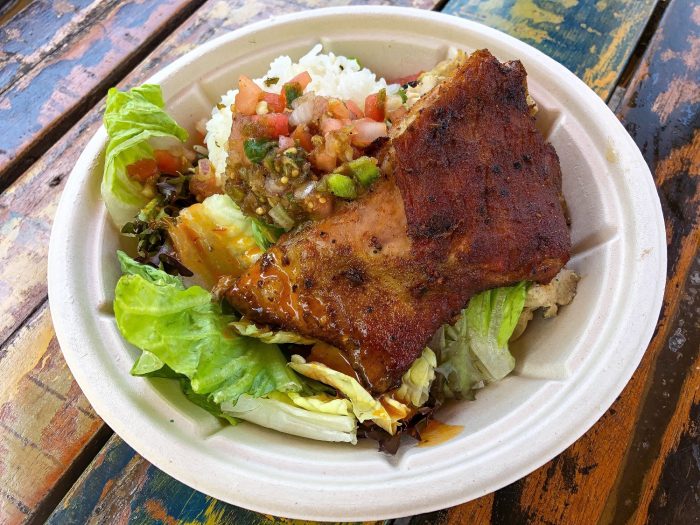 The seating area of Harambe Market is great for a nice break from the crowds. Its location is accessible, but it is off the main walkway. It's also very detailed. There are nice touches all around and plenty of chances for photo opportunities. Plus, the Wildlife Express train passes by every so often. If you want to entertain your little tykes, try to grab a seat at the back of the market where they can see the train and wave to passengers going by.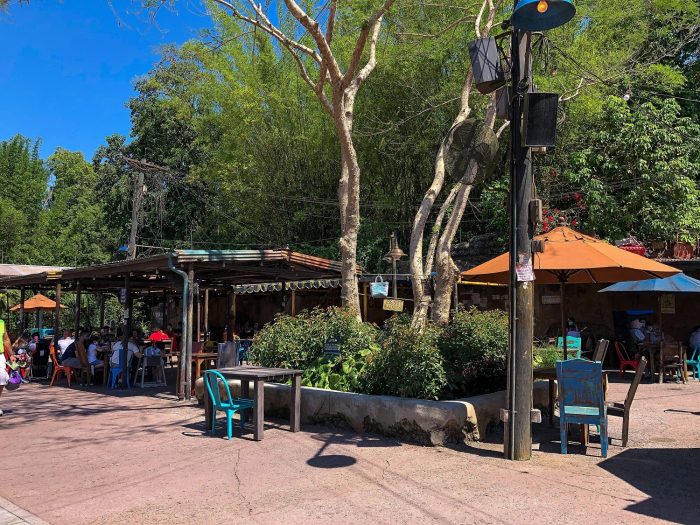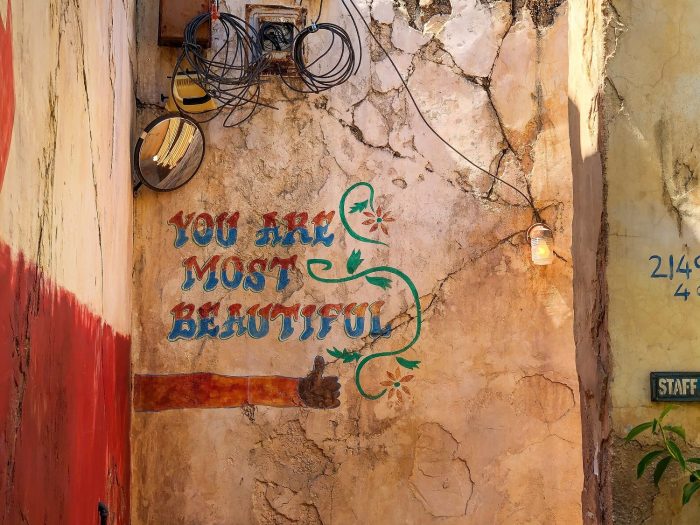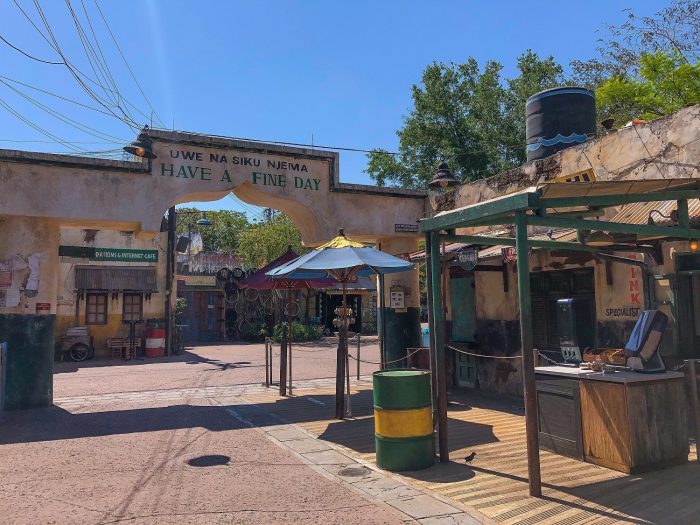 We have ratings and rankings for every Walt Disney World dining location. And thanks to over 500,000 completed surveys in the past few years, Harambe Market has a 93% thumbs up rating! It is currently ranked #17 out of 109 quick service locations across all of Walt Disney World. The menu has been pared down compared to what it was when this location first opened, but there are still some great choices here if you are looking for a break from the norm.
Have you ever dined at Harambe Market? Let us know about your experience in the comments!