Review of Gluten-Free Dining at Disney
TouringPlans is happy to welcome Annie Cronin for this article about gluten-free dining at Disney World. 
Hello! My name is Annie and I received my life-changing Celiac Disease diagnosis in September 2020. While I am by no means an expert on a gluten-free lifestyle, I do believe that there is one thing all Celiacs and individuals with allergies can agree on: going out to eat is an anxiety-inducing experience.
Luckily, when it comes to Disney World, those with food allergies can often relax and enjoy a delicious meal without fear of getting sick or hospitalized. Here are some of my favorite spots in Disney World for delicious gluten-free dining: 
My two favorite restaurants at Walt Disney World are Trattoria al Forno at the Boardwalk Resort and Beaches & Cream Soda Shop at the Beach Club Resort.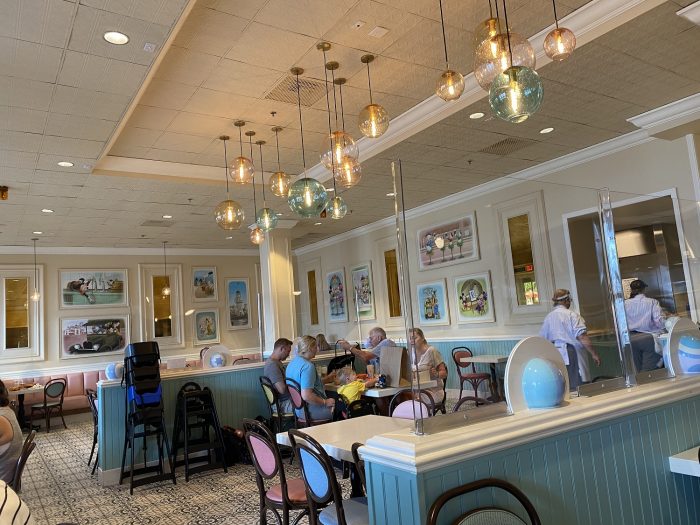 At Beaches and Cream, my personal favorite order is a bacon cheeseburger with a side of fries (prepared in a gluten-free fryer!).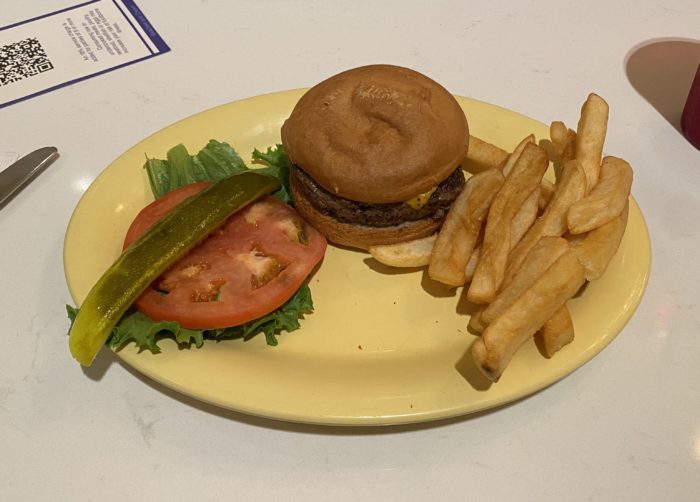 However, the main event at Beaches & Cream is dessert, and the gluten-free brownie sundae never disappoints.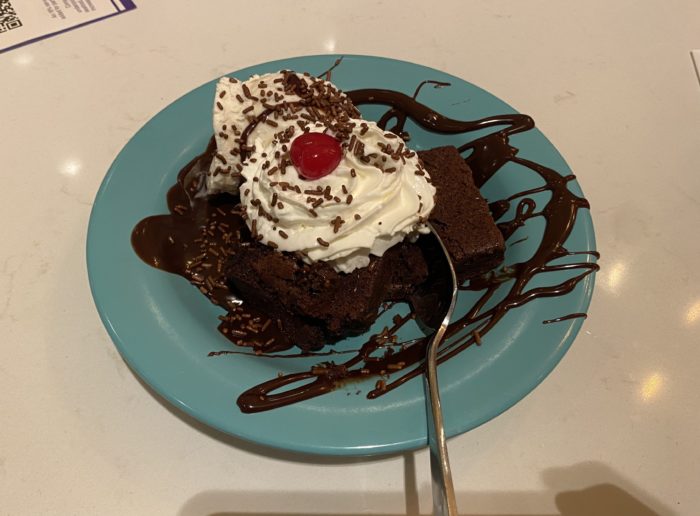 You can also opt for several delicious ice cream flavors for a sizable ice cream sundae; and for those who are dairy-free, they offer dairy-free ice cream treats as well!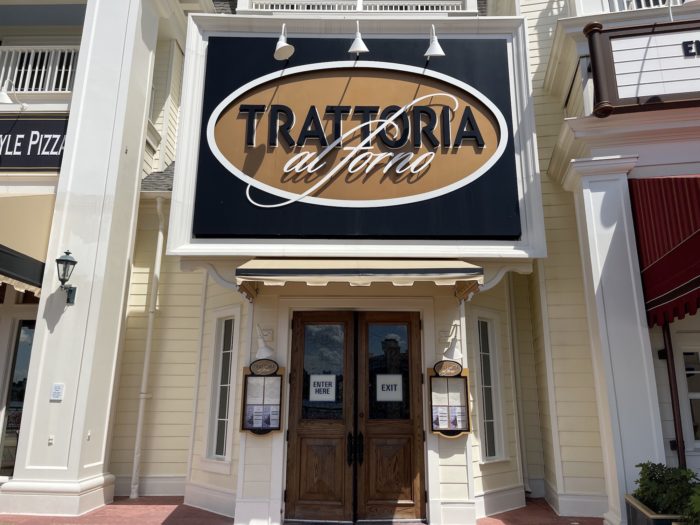 As for Trattoria al Forno, you can never go wrong with their delicious gluten-free chicken parmesan. Chicken parmesan has been one of the foods that I have missed the most since going gluten-free, but Trattoria al Forno never disappoints.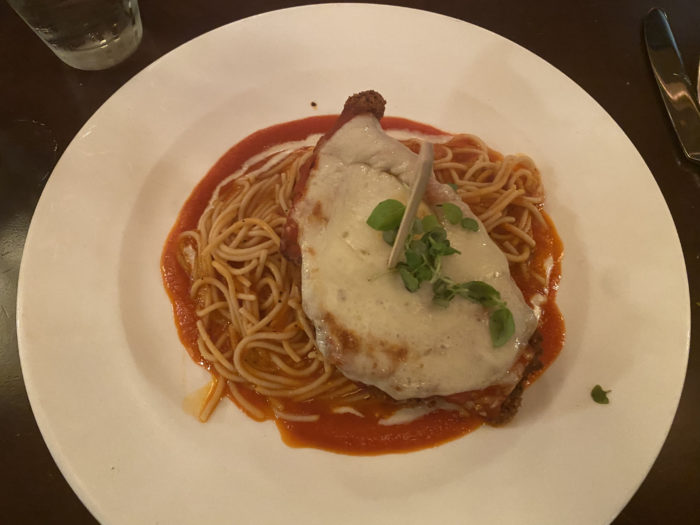 Not a fan of chicken parm? Try their delicious steak, swordfish, or grilled chicken. Another bonus, your server will provide you with allergy-friendly rolls safely packaged and warmed in the oven!
In my experiences at these restaurants, my servers have always been kind, attentive, and proactive about my allergy. I have never felt unsafe eating at either location. Food aside, both restaurants have excellent theming and family-friendly atmospheres.
Other sit-down favorites include the Plaza Restaurant at the Magic Kingdom, the Grand Floridian Cafe, and Ale & Compass at the Yacht Club.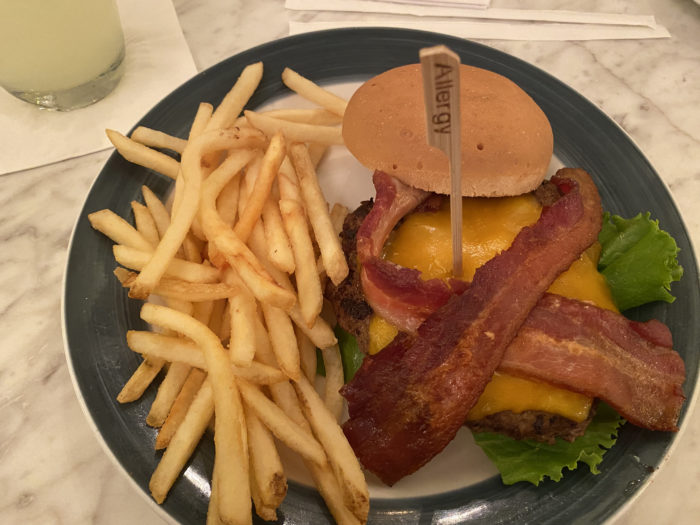 Looking for a good sit-down breakfast spot? Try 'Ohana at Disney's Polynesian Village Resort! This spot is excellent for both allergy and non-allergy diners.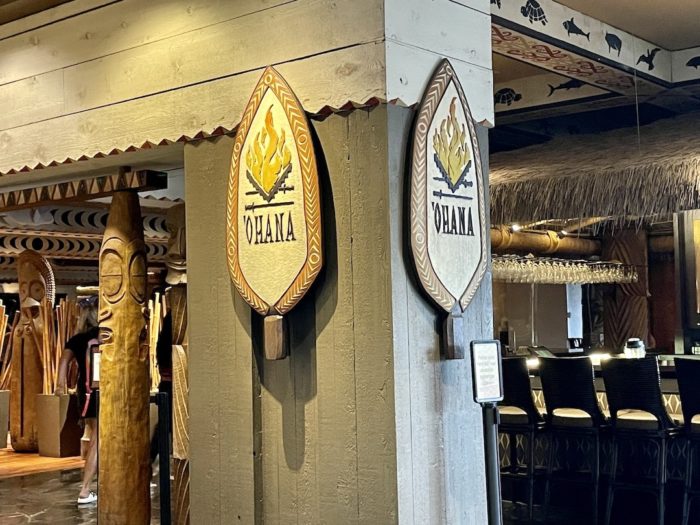 My meal started off with a delicious cinnamon sugar donut, and I have to say after having worked at an apple orchard famous for its cider donuts, this donut came pretty close in comparison.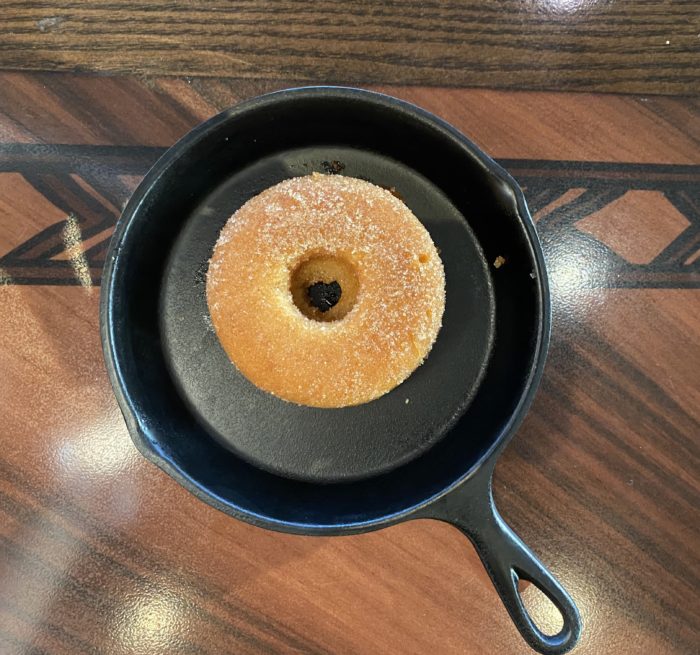 Another great thing about 'Ohana? Gluten-free Mickey waffles! I had my family try both the gluten-free and non-gluten-free waffles and all agreed that both waffles tasted quite similar.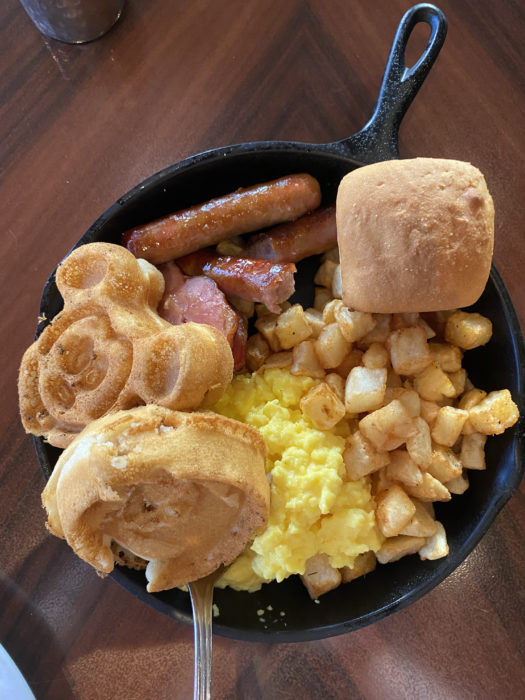 Aside from the waffles, the skillet breakfast includes eggs, breakfast potatoes, Hawaiian-style ham, and sausage. Everything tastes delicious, and the service is excellent. Right now, 'Ohana has a very laid-back and relaxing vibe, but that will certainly change once character meals are up and running!
As for quick-service restaurants, some of my favorites include Cosmic Ray's Starlight Cafe at the Magic Kingdom, Woody's Lunch Box at Hollywood Studios, and Regal Eagle Smokehouse at EPCOT.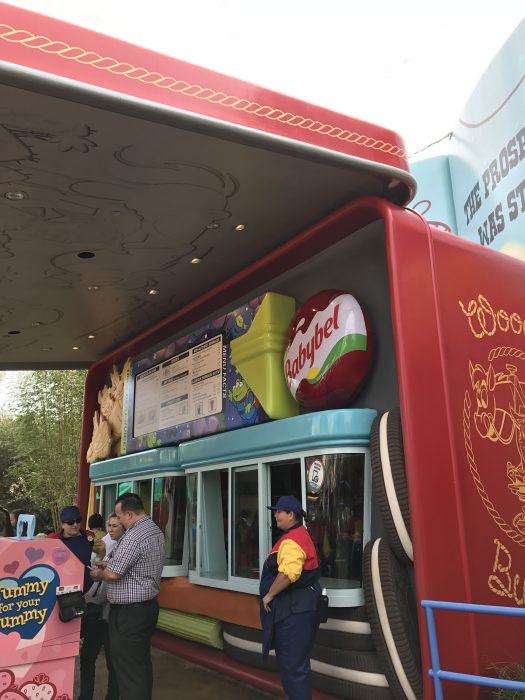 Woody's Lunch Box serves up American-style comfort food like grilled cheese, turkey sandwiches, and brisket melts all on allergy-friendly bread. My personal favorite is the grilled cheese, and be sure to pair it with some allergy-friendly "potato barrels" (pretty much just tater tots, but they're still good!).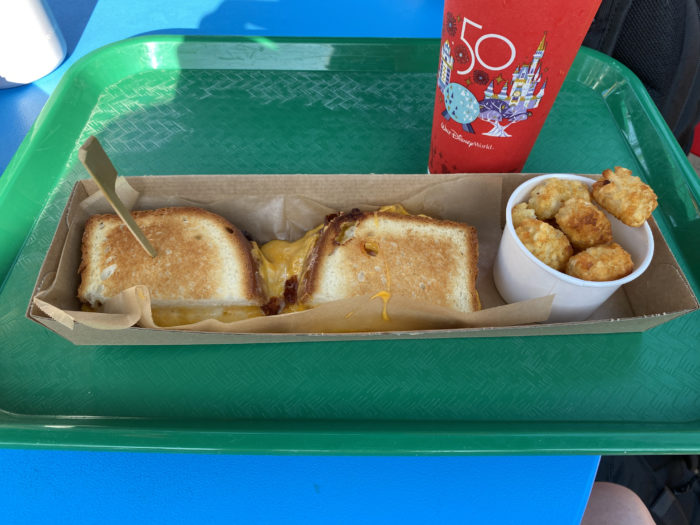 Cosmic Ray's makes a delicious cheeseburger or hot dog after you've been in the park all day, and they also have gluten-free cookies and brownies! Bonus: French fries here are made in a gluten-free fryer.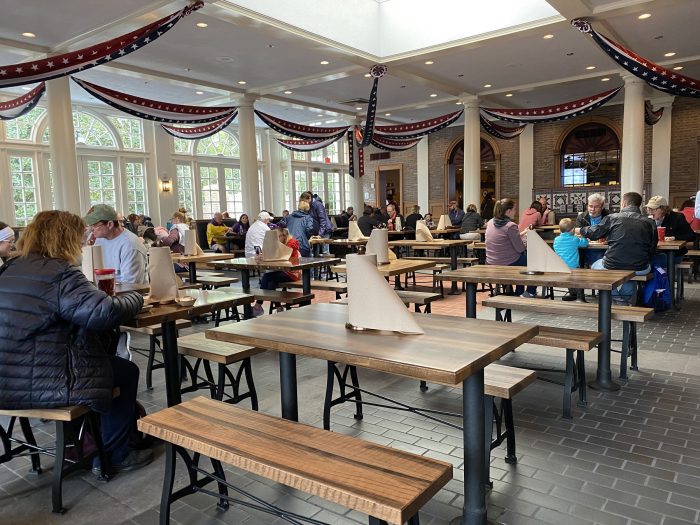 Regal Eagle offers mouth-watering barbeque from all parts of the country. Gluten-free options include the Memphis dry-rub, Texas brisket, North Carolina smoked pork, and Kansas City Smoked Chicken.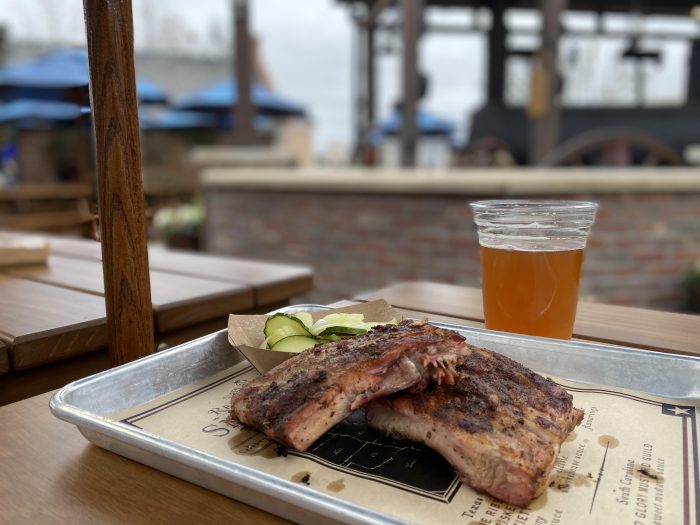 In all of my experiences at quick-service locations in Disney, the food has always been properly labeled and prepared safely. Of course, if you have any questions, cast members are always more than willing to assist you!
As for places I no longer plan on going to, the list includes Via Napoli and La Creperie de Paris, both found at EPCOT. I found that Via Napoli had an incredibly limited allergy-friendly selection.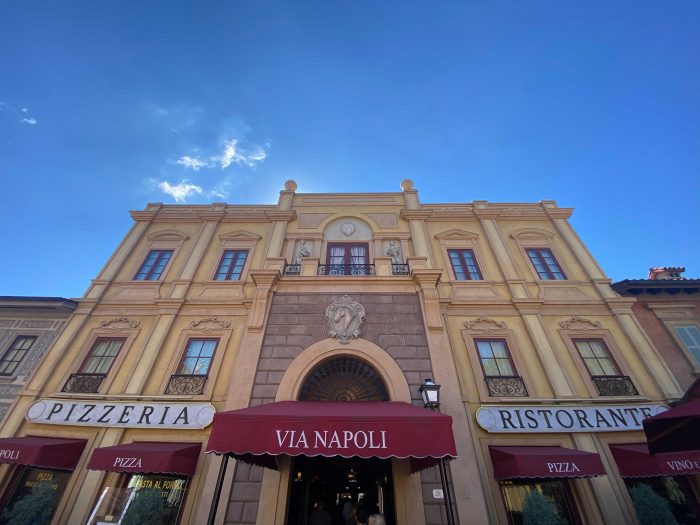 They also, unfortunately, do not make gluten-free pizza which was a real bummer considering how delicious their pizza is. I ended up trying the steak when I dined there, and it was underwhelming. No real flavor and definitely too expensive for the amount of food you receive.
As for La Creperie de Paris, as a Celiac, I would avoid this place at all costs. Disclaimer: It was partially my fault for visiting when it was brand new and not properly communicating my allergy with the kitchen staff. However, the menu is very tricky to decode.
The savory buckwheat crepes are gluten-free, but they are prepared in the same space as non-gluten-free crepes. I was not made aware of this until after I dined there.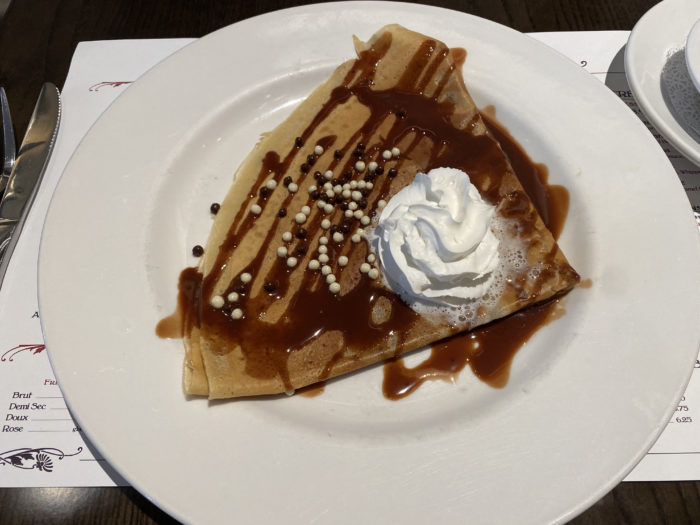 Also, none of the dessert crepes were gluten-free, and the menu makes it hard to differentiate between the two. Between my server's lack of communication and my own mistakes, I ultimately ended up ordering a dessert crepe that was not gluten-free. As you can imagine, it made me very sick. It was very unfortunate, as I was very excited to try this place. And, obviously, getting sick on vacation is never fun. Aside from these two restaurants, I have not had a bad experience with any other Disney restaurants.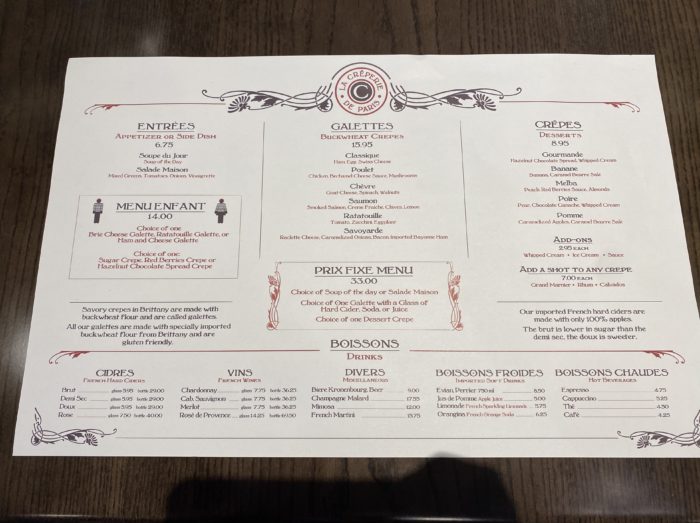 My advice to first-timers at Walt Disney World with allergies: review the online menus! Every Disney restaurant includes its allergy-friendly offerings online, and they are labeled by allergy.
When making reservations or ordering food, you have the ability to notify the cast members that there is a food allergy in your party. You can also reach out to special.diets@disneyworld.com with questions, and cast members in restaurants are very well-trained when it comes to food allergies, so you can always count on them.
Disney does its very best to support its guests with food allergies. Overall, I have had an excellent experience dining with an allergy in Disney World, and I hope you can too! 
Do you have any tips or restaurant recommendations? Let us know in the comments!