Reopening Day Review of Disney's Grand Floridian Spa
As one of Walt Disney World's most luxurious resorts, there are few places on property that know pampering better than Disney's Grand Floridian Resort and its spa!
Located near the Grand Floridian's DVC Villas, this deluxe resort spa just reopened to guests on January 26, 2022, offering a wide variety of treatments and splurges from massages to manicures.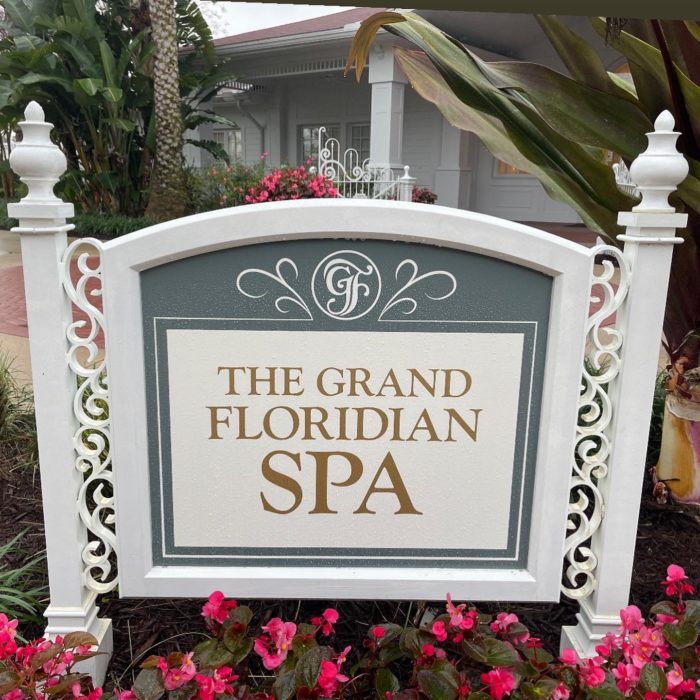 Our park reporter Chrissy visited the spa on its opening day for research and relaxation. Here are a few of the changes she noticed upon its return, and a few highlights from her experience.
Online Booking & Direct Phone Number
Guests can now book online instead of the previous system where reservations could only be made in-person or over the phone. Regardless of how you choose to make your appointment, you'll receive a confirmation email and then another on the day before your service.
You'll also be reminded to arrive 30 minutes prior to your appointment for check-in, even if your appointment is at 9:00 a.m. and they're not "officially" open yet.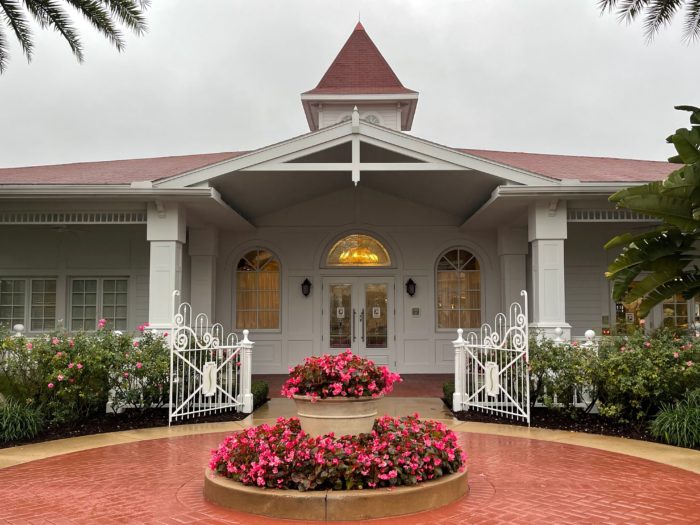 Also, the Grand Flo Spa now takes their own phone calls! This is a huge improvement since informed Cast Members are now able to answer your questions as opposed to a call center representative that only has basic information and lacks the same level of expertise. If you're looking to contact the spa or have  a question, here's that new, direct number: (407) 824-3039
Allergy Awareness
This aspect of Chrissy's experience was super impressive. Of course, guests are required to sign the usual waiver to confirm that guests don't have any physical or allergy issues that would prevent them from receiving a standard service, but the spa has expanded its level of caution. Each Cast Member Chrissy came in contact with was careful to ask about food and scent allergies.
Cleanliness & Safety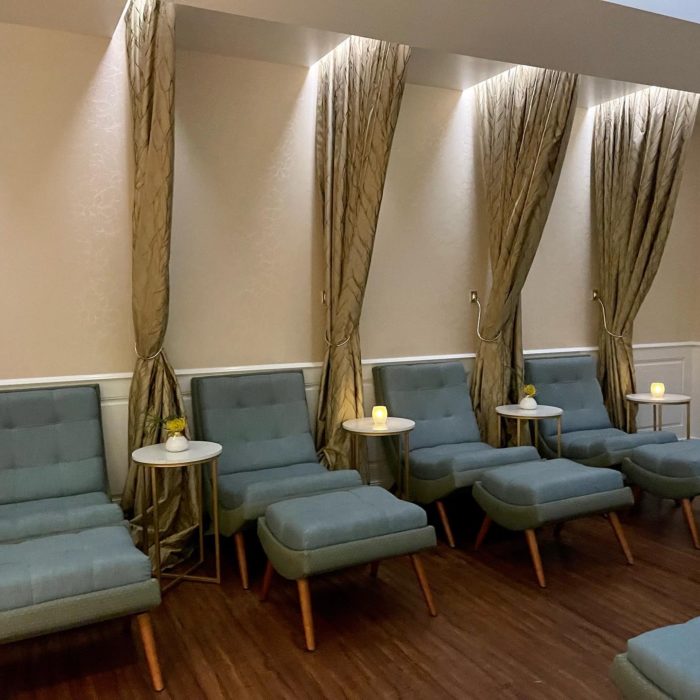 In the past, we've always found the Grand Flo Spa to be clean and up to standards, but it's obvious they did a full overhaul while they were closed. All new chairs and curtains have been added to the relaxation room, and the women's locker room has been refreshed as well. In short, it's immaculate, as it should be.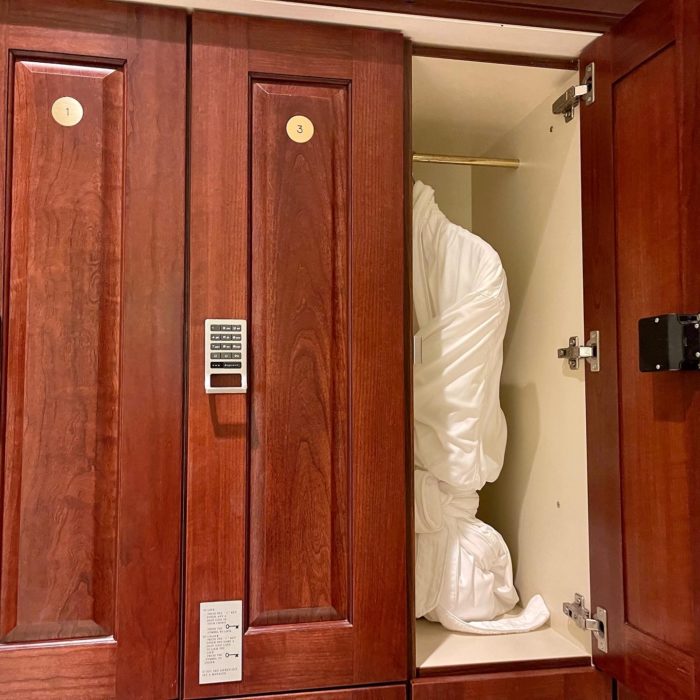 It's worth noting that the only communal toiletries are soap and hand lotion. If you need anything else (shampoo, conditioner, etc) just let your attendant know.
Selection of Services & Our Experience
The Grand Floridian Spa offers a wide selection of spa and salon services, such as manicures, massages, foot treatments, facials, body therapies, and more.
Note: At the time of writing, they're only accepting guests 18 years and older. However, we can confirm that they have a full selection of services for younger guests ready to launch once they regain their footing.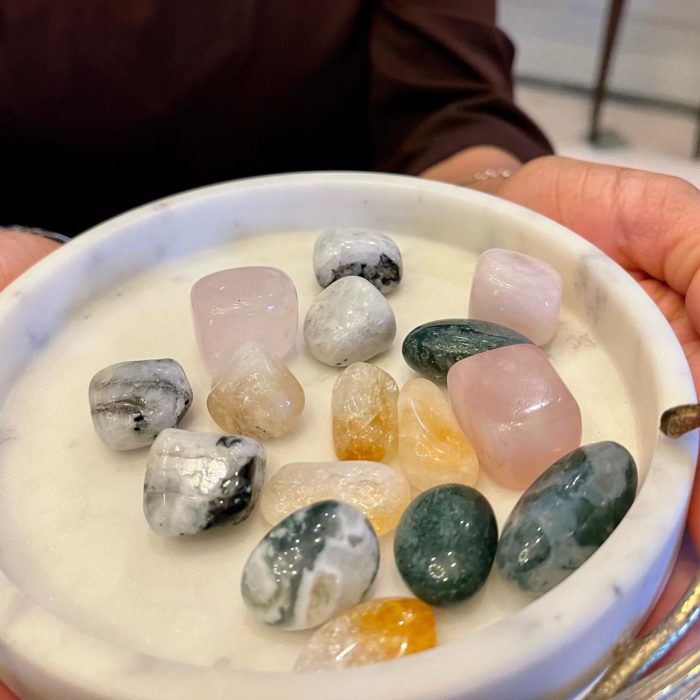 After check-in, Chrissy was asked to pick a polished rock or stone that spoke to her and to identify the start of her spa journey. She chose rose quartz, which represents healing and love, and then placed it in the spa garden to start her journey.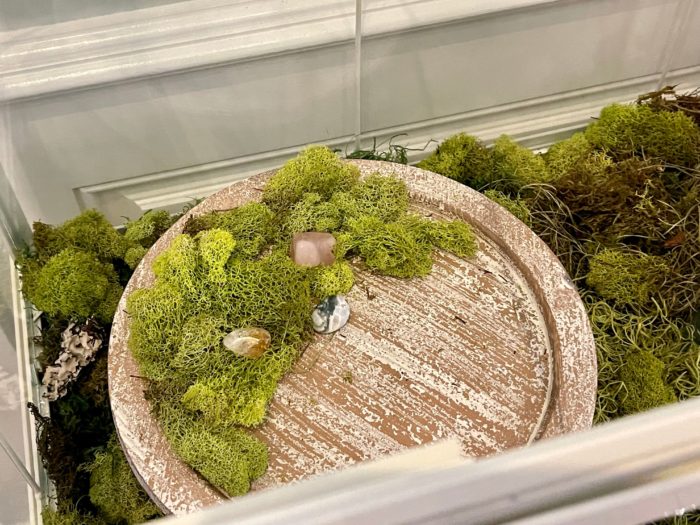 After changing into a robe and slippers, she stored her belongings in a locker that are super easy to use. Guests just pick a four-digit code to lock and unlock, similar to that in the parks.
Next, Chrissy was ushered into the waiting area with its new comfy chairs and curtains that can be unlooped to create a private space separate from the other nearby chairs and guests. The best part? Snacks and tea while you relax!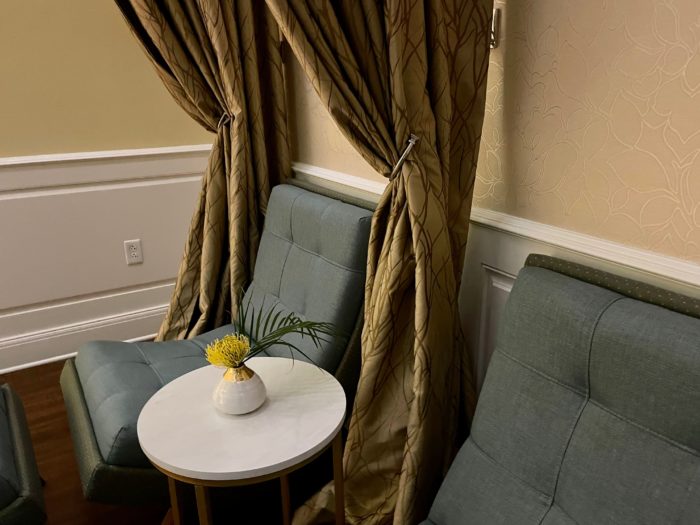 Allergy-friendly snacks are provided and aren't in the same waiting area as the individually packaged items that contain nuts.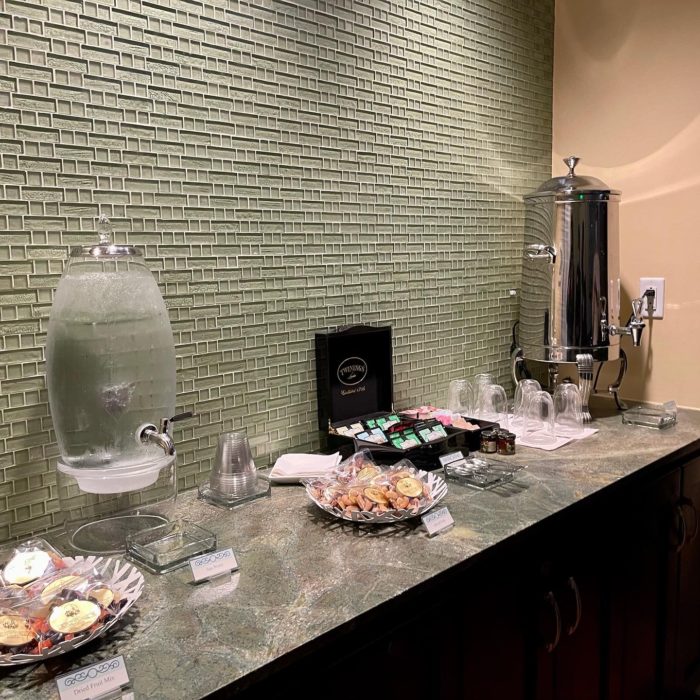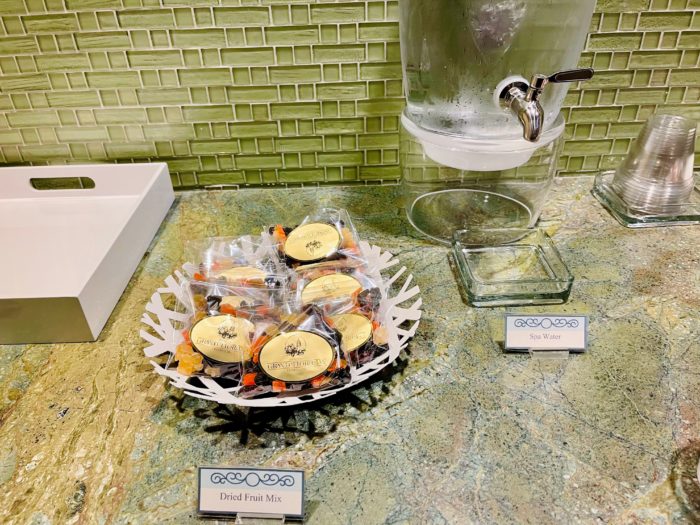 When it was time for Chrissy's manicure, her rose quartz was part of the experience in that it influenced which scent her technician chose which, in this case, happened to be lavender.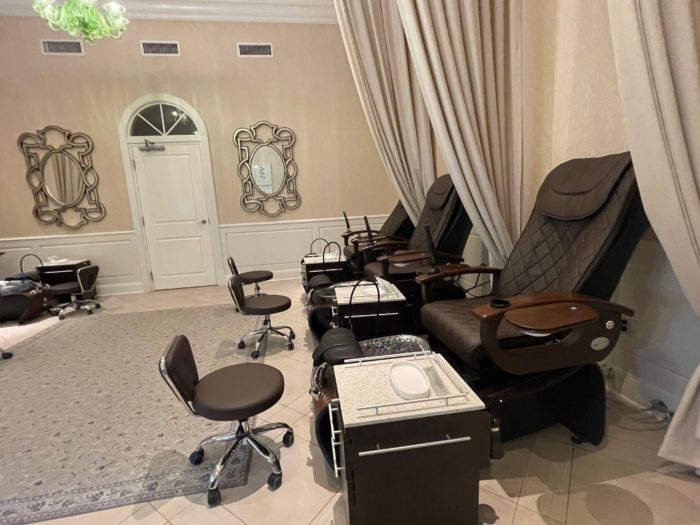 If that scent doesn't appeal to you, other options are provided, such as rosemary, vanilla, orange blossom, or even unscented.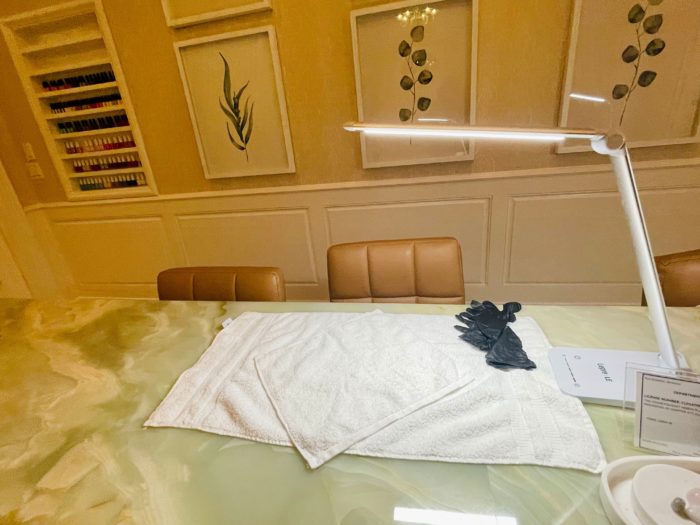 After her treatment, Chrissy was guided back to the lounge area where she could shower, snack, and relax. Plus, a gift of bath salts matching her rose quartz was given to her upon check out.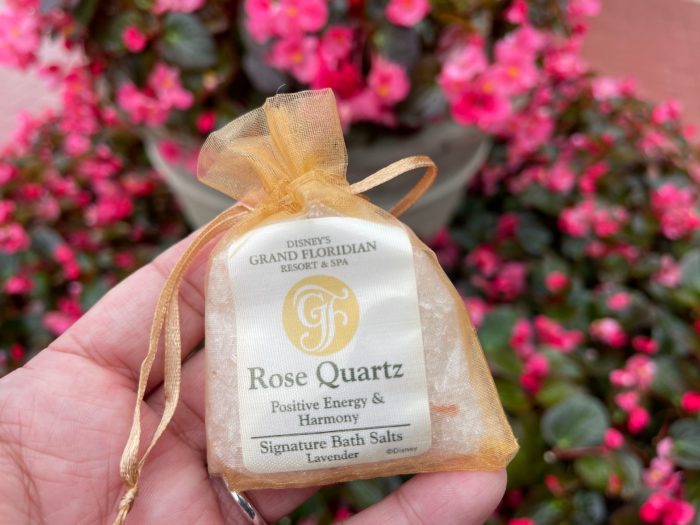 Overall, Grand Floridian Spa's opening day, and their new improvements, was a huge success.
Have you ever been to the Grand Floridian Spa? What services did you receive? What did you think? Let us know in the comments!