REVIEW – PizzeRizzo Plant-Based Spicy "Sausage" Sub Hits the Spot
We're starting to think Disney's Hollywood Studios has the best plant-based food options of all four parks. The field research team and I have had our fair share of plant-based items. My son has certain food allergies, and also it's fun to try Disney's creative spin on plant-based options. PizzeRizzo is a quick service location that tends to draw strong opinions. Its Muppet-themed atmosphere is fun, and its conveyor-belt-made pizza is something you either love, or love to hate. But Ivonne on our team was pleasantly surprised by the Spicy Italian "Sausage" Sub.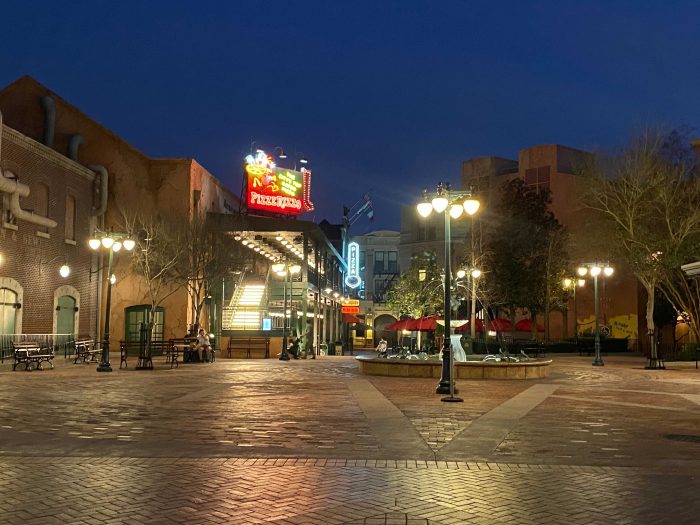 Mobile ordering at PizzeRizzo is a cinch. There's usually pretty good availability if you want your order right away. But the hours at PizzeRizzo can be limited; it's more of a lunch spot than a place for dinner. There's plenty of seating inside and outside. If you're comfortable dining inside and the upstairs, "ballroom" style seating area is open, it is a must. It is perhaps the silliest seating area for any Disney restaurant.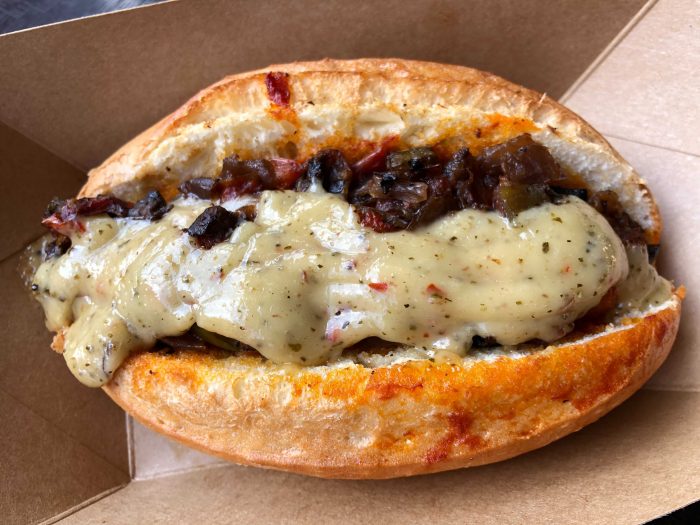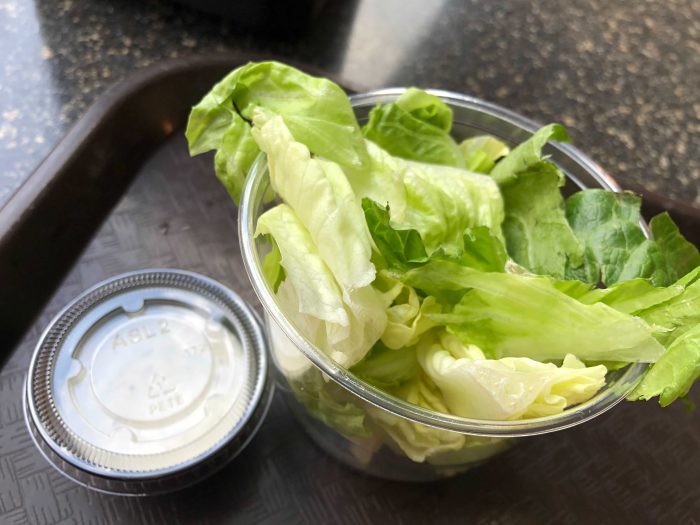 The Spicy Italian "Sausage" Sub is a great value. It is $9.99 and comes with a Romaine Lettuce Salad with "Ranch" Dressing (plant-based dressing). In fact, every entrée on the menu at PizzeRizzo comes with a side – good value! The sub itself is substantial and hearty. Plant-based Sausage is topped with Roasted Peppers, Onion, Mushrooms, and Tomatoes. It is not listed on the menu, but Ivonne's sub was topped with a creamy cheese-like sauce and some Italian seasoning.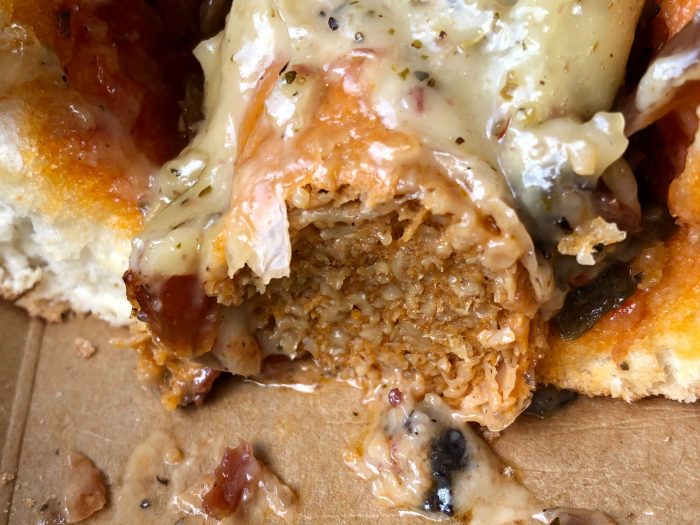 The sub is flavorful, a bit spicy, and the plant-based sausage could easily fool anyone. Overall this is a great choice for anyone looking for a plant-based option, or even just a sausage sub because it is spot on. Currently, PizzeRizzo has a 79% thumbs up rating and is only ranked 81 out of 107 quick service restaurants, according to our readers. We have ratings and rankings for every single Walt Disney World restaurant on our website.
Have you ever dined at PizzeRizzo? What did you think of it?