We Tried the Plant-Based Breakfast at Be Our Guest
Walt Disney World recently introduced a push to add plant-based food offerings to most menus in the parks. We'll be trying as many of them as we can.
First up is the "Le Fou Festin" served at breakfast at Be Our Guest in the Magic Kingdom. This dish is "plant-based eggs, sausage, bacon, and breakfast potatoes served with fresh fruit." To clarify, all the protein items in this dish are plant-based–none include products from chicken or pigs.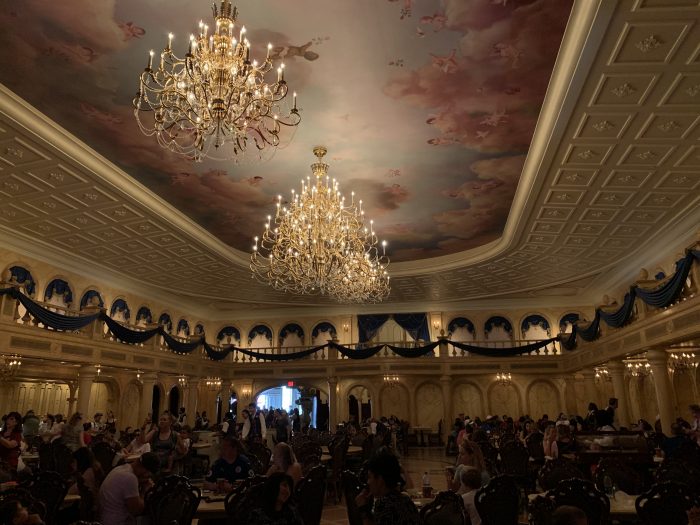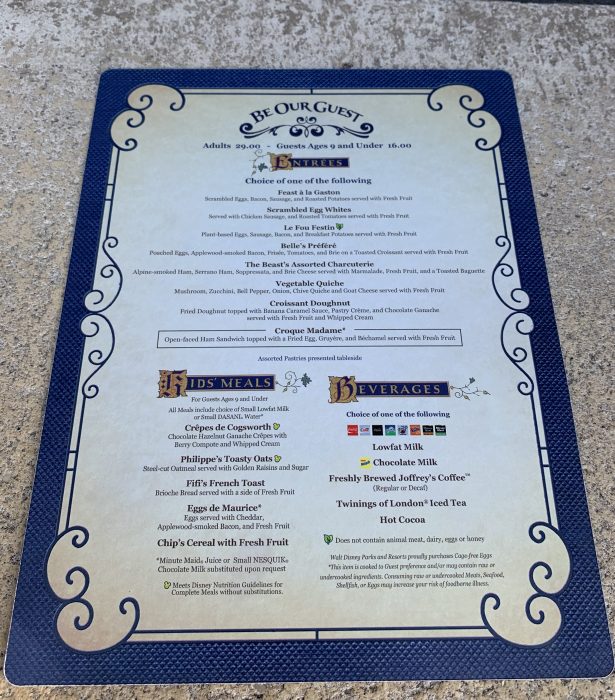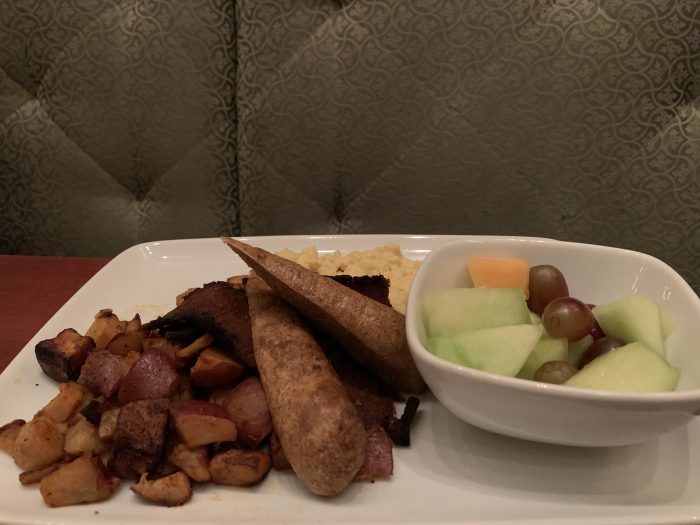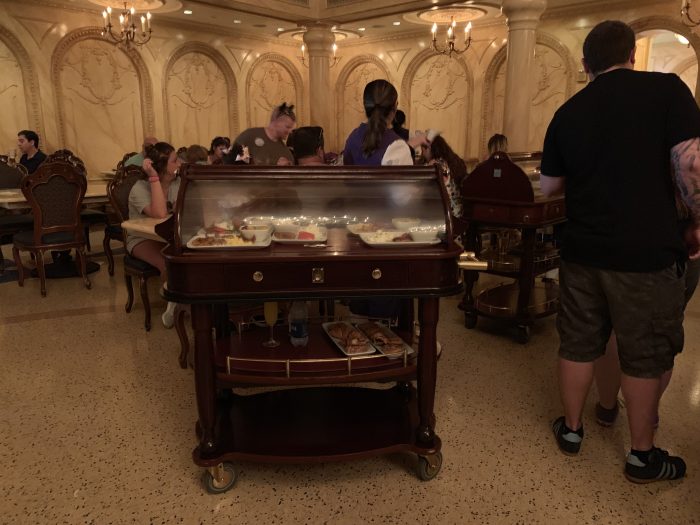 While this dish was not exactly bad, but we found the entire thing far too heavily salted. When we asked our server what the egg dish was made of, she said, "plant-based eggs." When we pressed further, she sent out a chef who told us that the "eggs" are soy flavored with turmeric.
We applaud the effort, but Disney might need to try a little harder with this one. If you are vegetarian, rather than vegan, the vegetable quiche is a much tastier option.
Photos: Christina Harrison