REVIEW: Plant-Based Burger at Pecos Bill
Disney World has begun adding plant-based items to menus at both table service and quick service dining venues, and promoting and re-labeling plant-based items that already exist at WDW restaurants. The plant-based items are noted on menus with a small double-leaf symbol. As a reminder, Disney defines "plant-based" as an item that "Does not contain animal meat, dairy, eggs, or honey."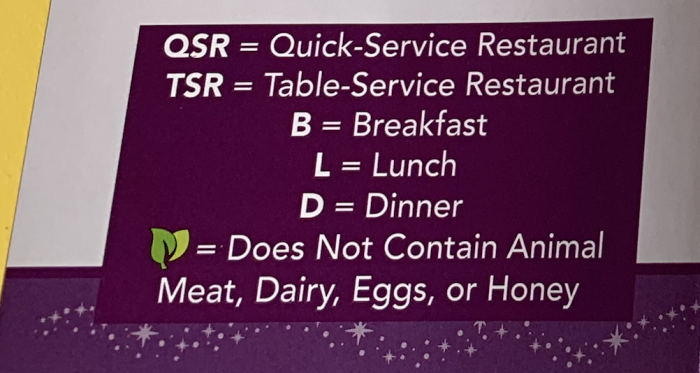 At Pecos Bill Tall Tale Inn & Cafe in Frontierland at the Magic Kingdom, one of the qualifying items is the "Plant-based Southwest Cheeseburger," priced at $12.49. The burger is topped with vegan jalapeno jack and vegan avocado aioli on a toasted bun.
The burger itself has a nice weight to it, with a firm bite. It's moist, but not juicy. The color is an even brown throughout. There's a general umami flavor, with a bit of mushroom aftertaste. Much to our delight, there was no fake liquid smoke flavor that is prevalent in some of Disney's other plant burgers. The vegan cheese gets most of its flavor from the jalapeno, which is fine with us. The bun was fresh and substantial enough to hold up to the heft of the burger without getting soggy.
One of the big benefits of dining at Pecos Bill's is that all meals come with access to the ample toppings bar. This means it's easy to customize you burger, adding flavor and texture, with condiments, lettuce, tomatoes, pickles, and more. When we added ketchup and veggies, the experience was very similar to eating a standard beef burger.
We'll be getting this one again.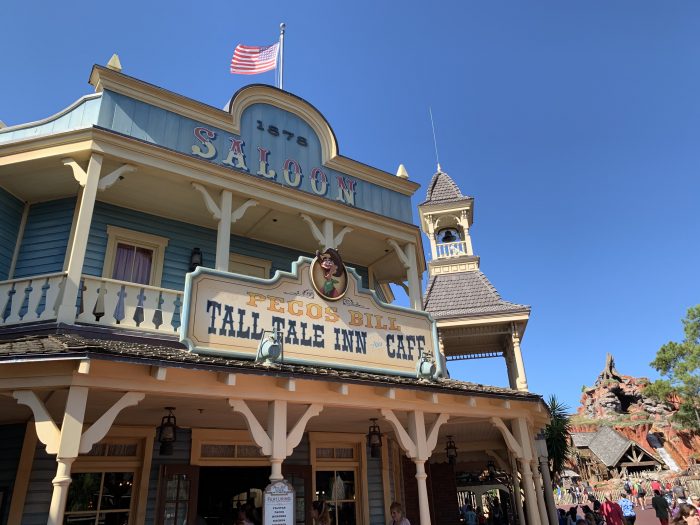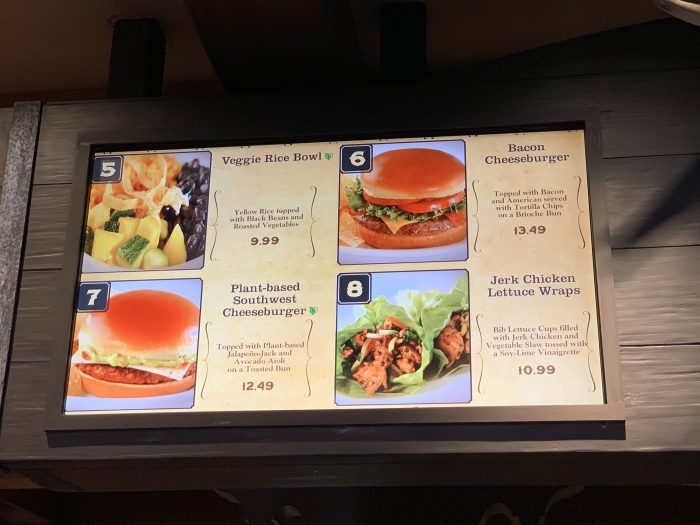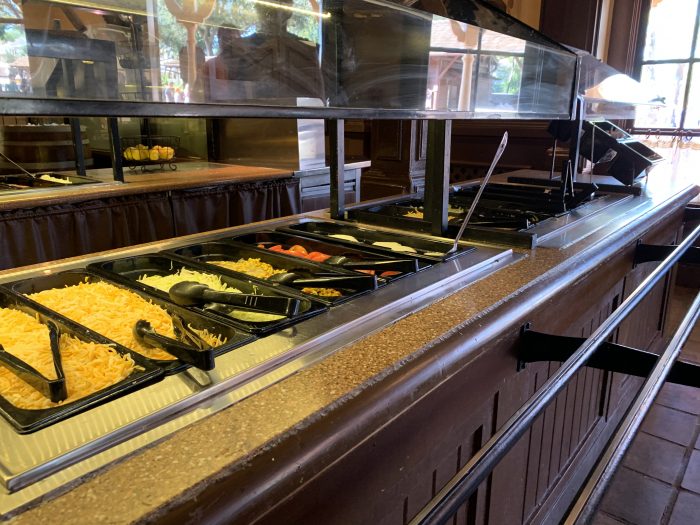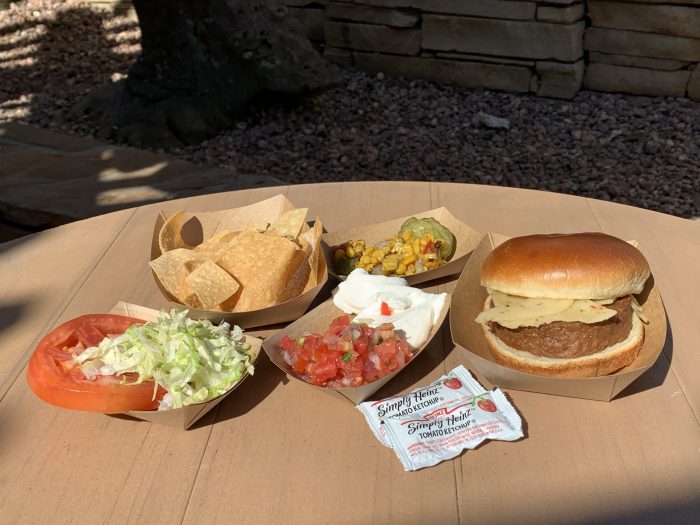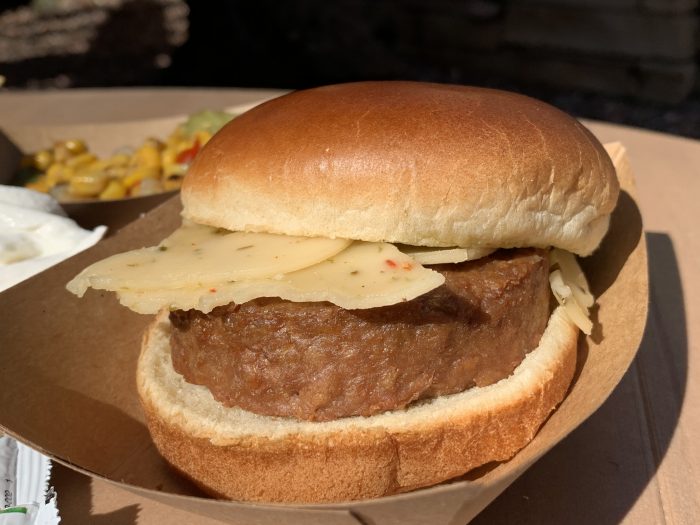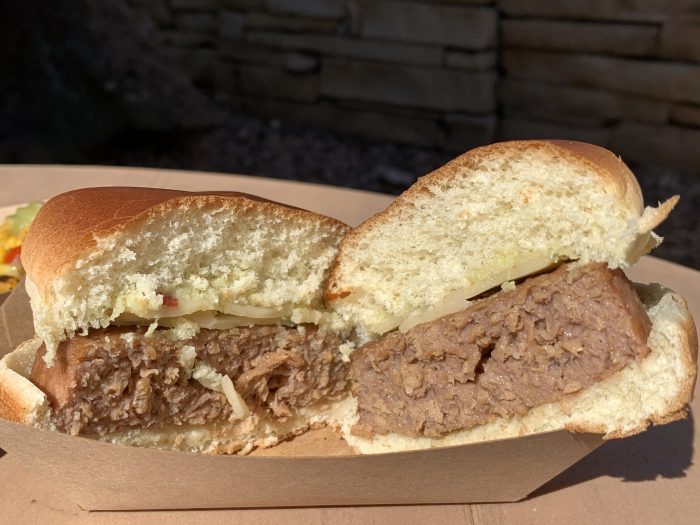 Photos: Christina Harrison