St. Patrick's Day Cake Pop is The Pot of Gold at the End of the Rainbow
This article was written prior to the announced upcoming closing of Walt Disney World–we're presenting this and other similar articles to bring some joy and happiness into your lives and to remind you that the parks WILL reopen. There will be brighter days ahead! 
It's always fun to pop into the Main Street Confectionery at Magic Kingdom to see what seasonal and holiday treats have sprung into the display case. With St. Patrick's Day nearing we found a Pot Of Gold Cake Pop as well as a Pot of Gold Candy Apple. We went with the $4.29 cake pop. It is sweet, moist, and full of chocolate deliciousness. Of course, it is picture perfect too.
We may not think of sweets when we think of St. Patrick's Day, but this little cake pop definitely made our field research team feel lucky.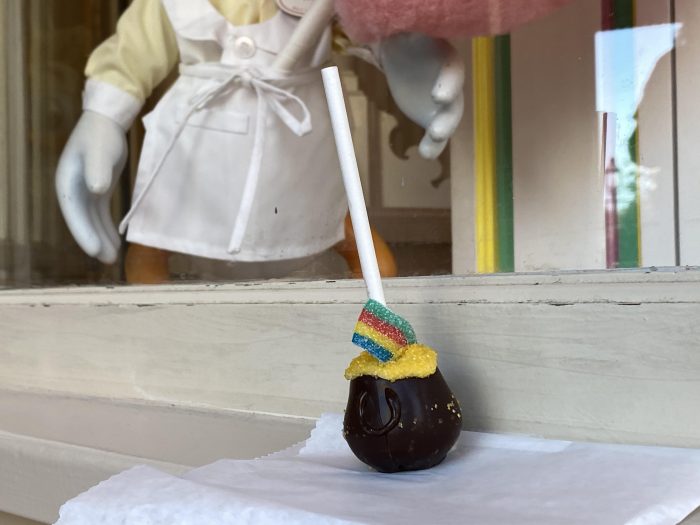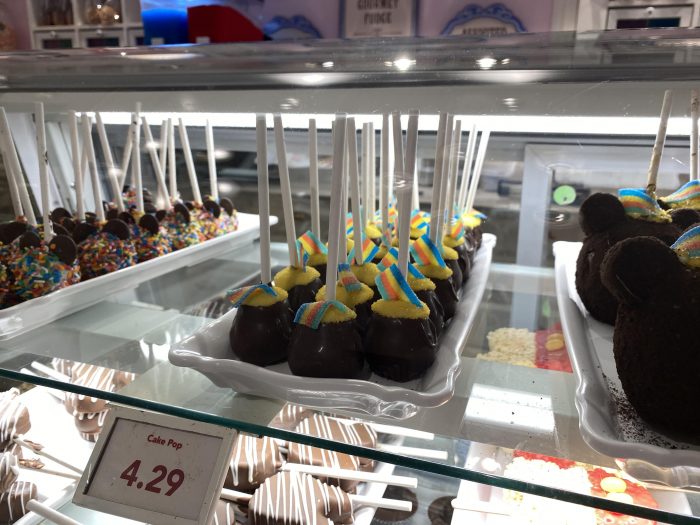 Do you like to pick up seasonal treats at Magic Kingdom's Confectionery?