The Best Ways to Celebrate the Holidays at Disney Springs
Practically everywhere you turn at Disney Springs you will find holiday cheer. If your goal is to have the most festive fun, you're in luck. Here are the best ways to celebrate the holidays at Disney Springs.
Avoid weekends
Sip on the best holiday drinks
Have a festive meal
Shop at some of the non-Disney shops
Check out Santa on the lake
Enjoy the Christmas Tree Stroll
Cap off your visit with something sweet
Avoid weekends
The weekends are the busiest time to visit Disney Springs no matter the time of year. But, during the holiday season the weekends are even busier. Disney Springs has reached capacity during multiple weekends this holiday season (mostly on Saturdays). Do everything you can to visit on a weekday.
Sip on the best holiday drinks
Whether you want a cocktail or to perk up your visit with a specialty coffee, there are some great seasonal drinks to enjoy throughout Disney Springs. Here's some of our picks for the best holiday drinks at Disney Springs.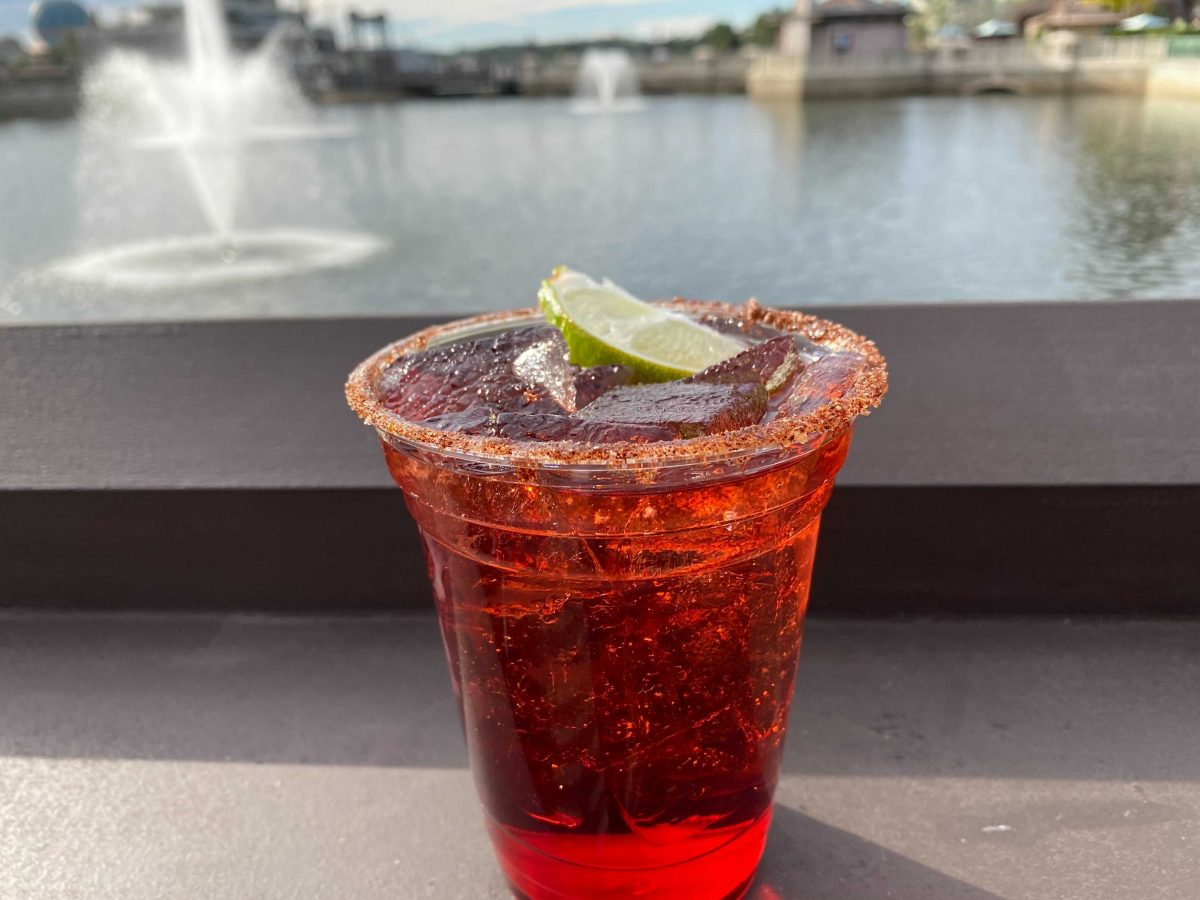 Have a festive meal
There's so many great places to eat around Disney Springs. It can be hard to decide where to go to have the best meal. We have ratings for all Walt Disney World restaurants on our site, and you can filter by location, including Disney Springs. Currently, Chef Art Smith's Homecomin', Wine Bar George, and The Polite Pig make the top 3 highest-rated dining locations at Disney Springs.
We've enjoyed some festive meals at Disney Springs. One of the best quick service meals we've enjoyed this holiday season is the Turkey Holiday Burger and Eggnog Shake at D-Luxe Burger. For a sit-down bite full of festive flair then head to Jock Lindsay's Hangar Bar; see our review of their special holiday menu.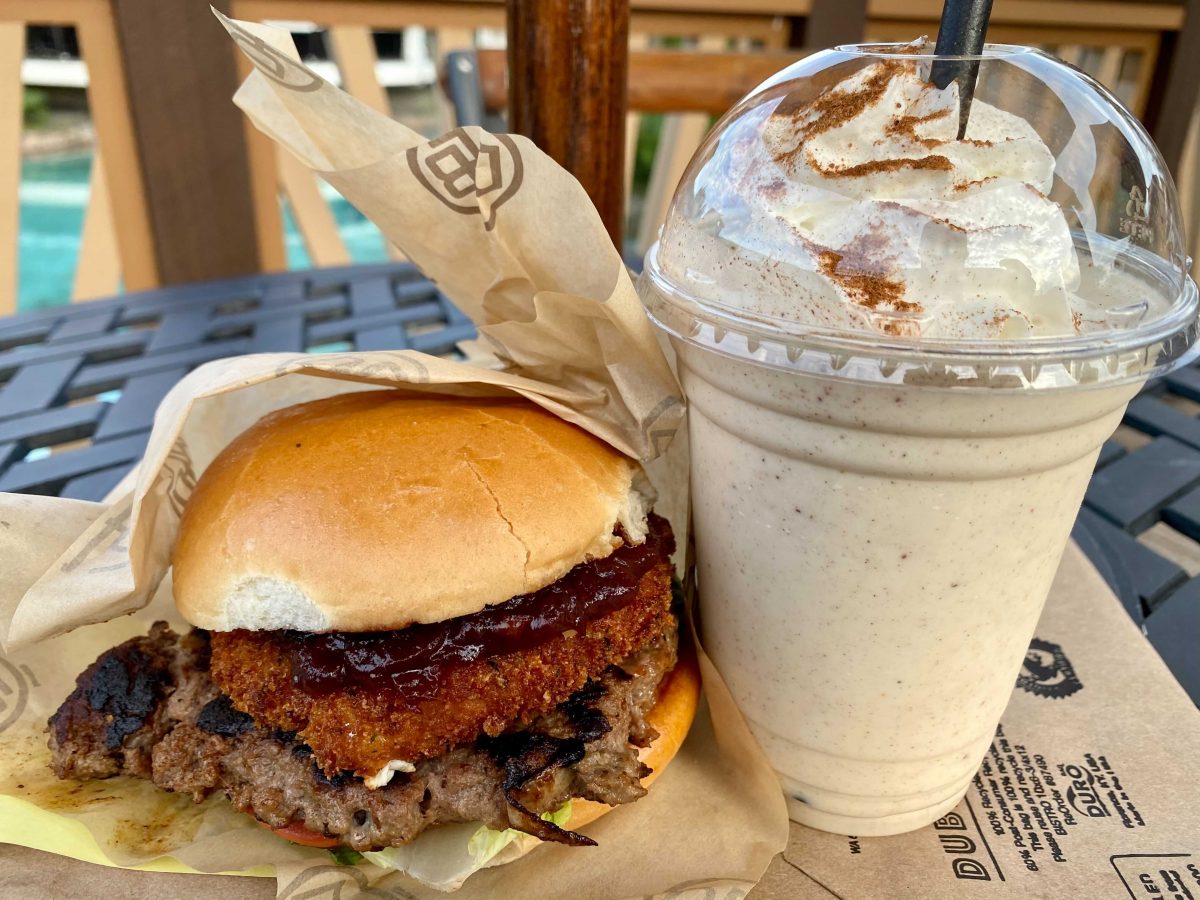 Shop at some of the non-Disney shops
When you head to Disney Springs you expect to find some great Disney merchandise. But, there are actually lots and lots of non-Disney shops there too. Check out the three non-Disney stores we recommend, especially if you're looking to save a little money.
Check out Santa on the lake
Normally Santa Claus greets guests in a marvelous looking chalet at Disney Springs. But this year things are different, of course. Santa and Mrs. Claus have taken to the waterway. You can seem them out on the lake at Disney Springs waving from their decorated pontoon boat. How very Florida!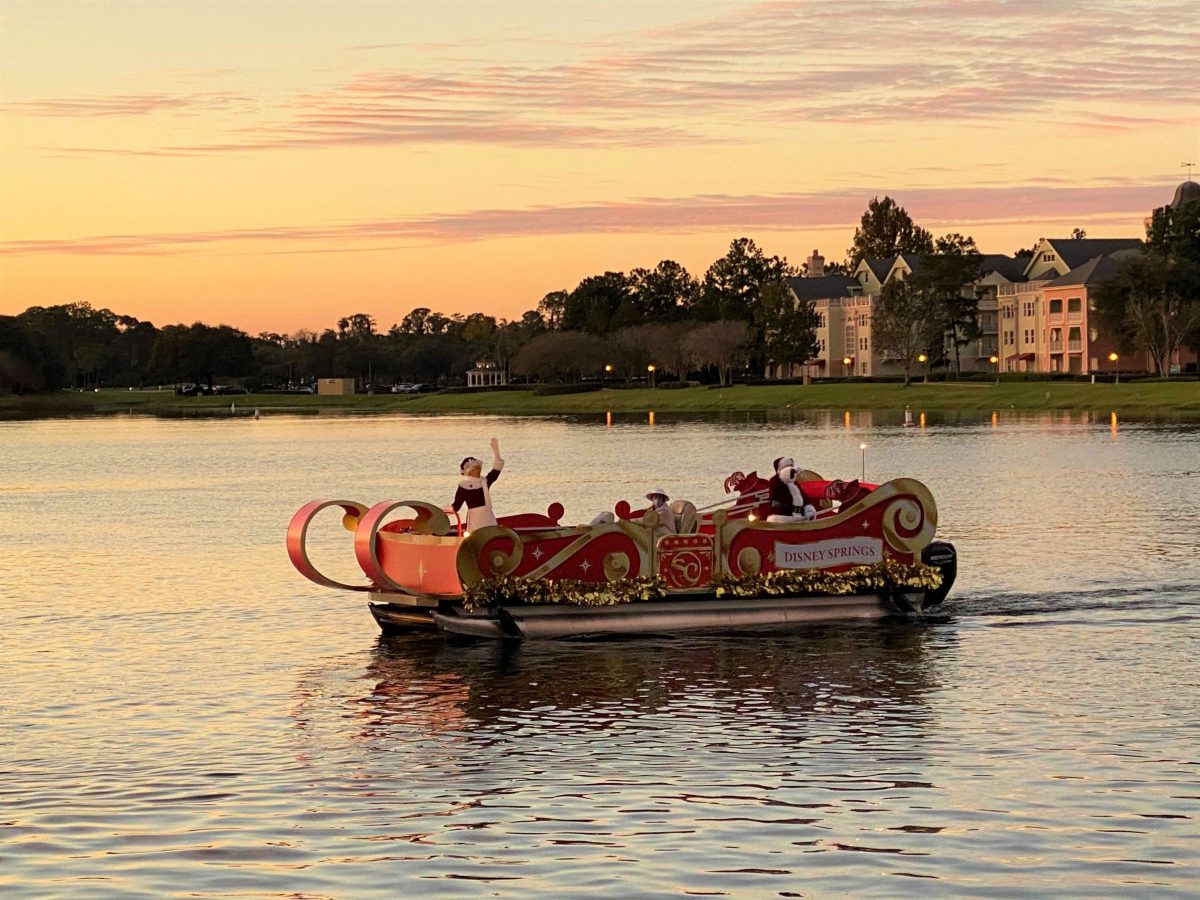 Enjoy the Christmas Tree Stroll
This year the traditional Christmas Tree Trail is no longer a condensed corral of decorated Christmas trees. This year it is a "Stroll" in which the decorated trees are spread out throughout a portion of Disney Springs, to allow for social distancing. Read more about the Disney Springs Christmas Tree Stroll.
Cap off your visit with something sweet
There are lots of sweets to be found throughout Disney Springs. Our favorite spot for seasonal sweets is Amorette's Patisserie. You can check out our review of some of Amorette's holiday treats, but just know that the Chocolate Peppermint Creme Brulee is the highlight of the menu.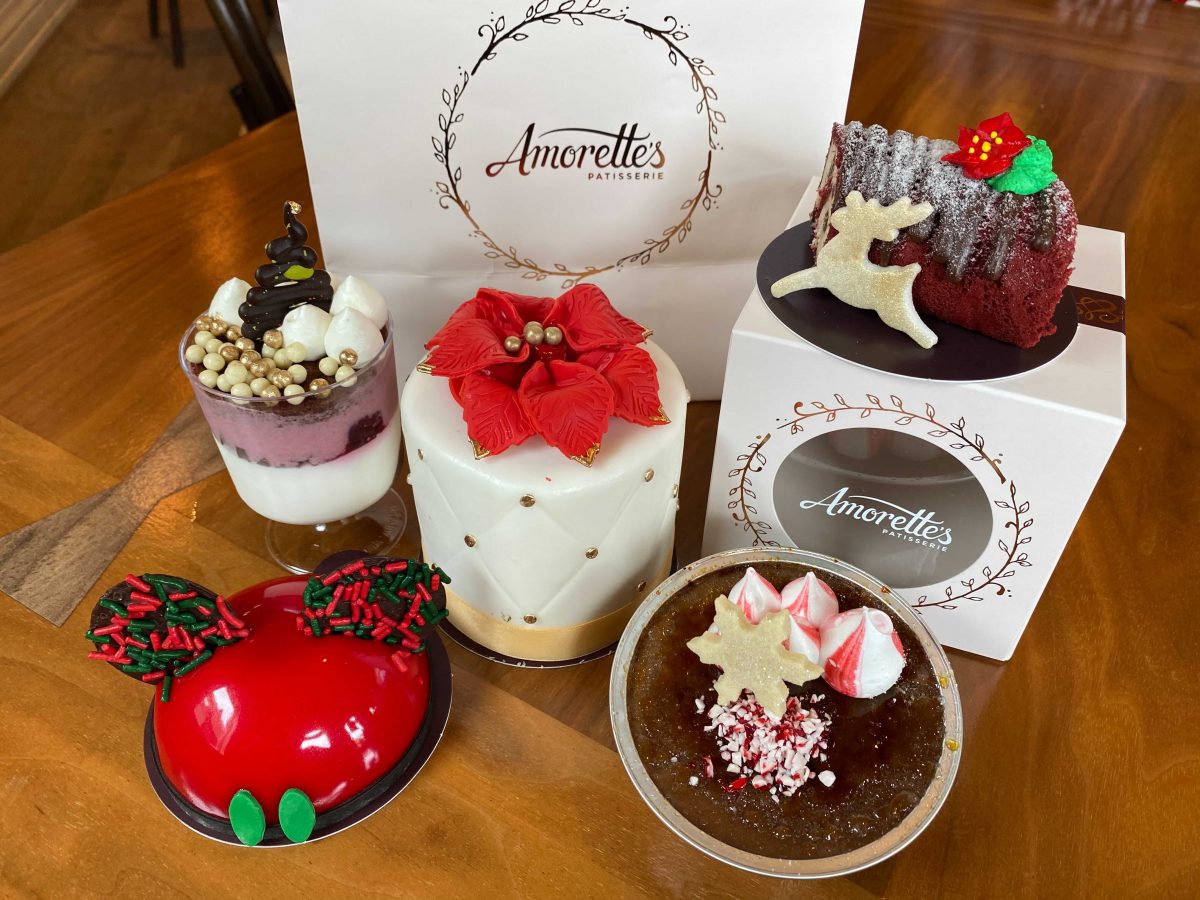 Have you been to Disney Springs during the holidays? What are some of your tips and tricks?