The SATURDAY SIX Spends a Day at Universal's VOLCANO BAY
This week's SATURDAY SIX spends a day at VOLCANO BAY! Over the past few weeks we've been making our way around Universal Orlando to see what's been going on after the resort reopened with new safety protocols in place. So far we have been to CityWalk, Universal Studios Florida, and Islands of Adventure. Today we're going to head on over to what may possibly be our favorite park in all of Florida, Volcano Bay. Why is it our favorite? Well, to start with…
# 6 – Location, Location, Location
If you're a theme park fan, you've heard the expression "blessing of size" in relation to Walt Disney World. In a way, the expression also applies to Universal Orlando as well. Because they are in such a relatively compact space compared to Disney, everything is close to each other. Now, in my mind, there is nothing better than being able to walk to a park. I love how close The Contemporary is to Disney's Magic Kingdom. When we stayed at the Boardwalk, the walk to our room from the lobby was probably farther than the walk over to EPCOT. It's just so refreshing to not have to drive, bus, or even monorail to a park. (How about that for the ultimate first world problem?) Volcano Bay is literally right next to Universal's Cabana Bay and Aventura hotels. "Next to" doesn't even do the phrase justice, as the short jaunt from The Contemporary  to MK seems like a half marathon compared to how close Volcano Bay is to these resorts.
Cabana Bay
First let's take a look at Cabana Bay Beach Resort, which is located directly next to Volcano Bay.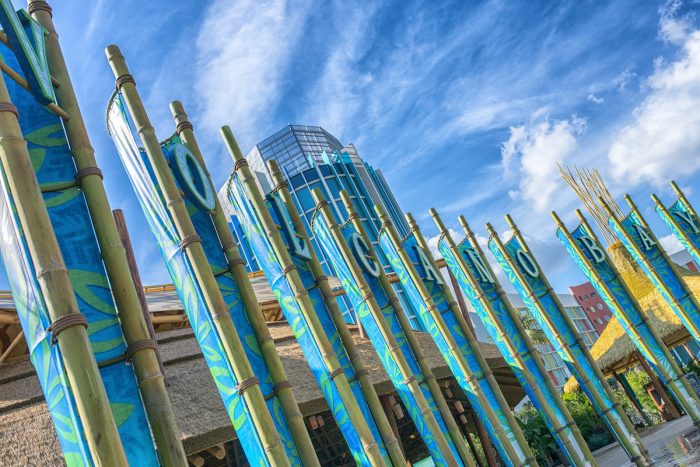 Cabana Bay has two large towers, both of which are loaded with standard rooms and family suites that have a "million dollar view" of Volcano Bay.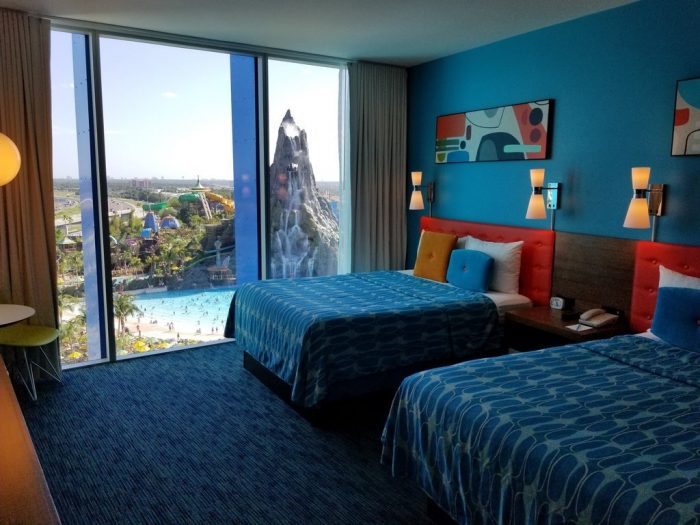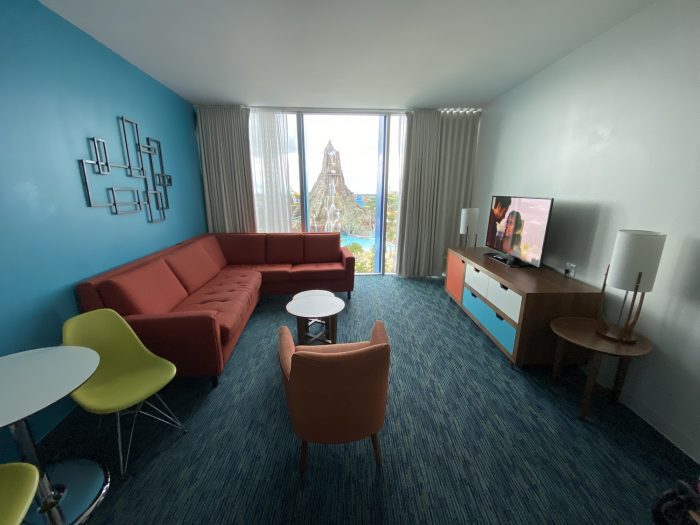 Here is a shot of Volcano Bay taken from a Cabana Bay hotel room.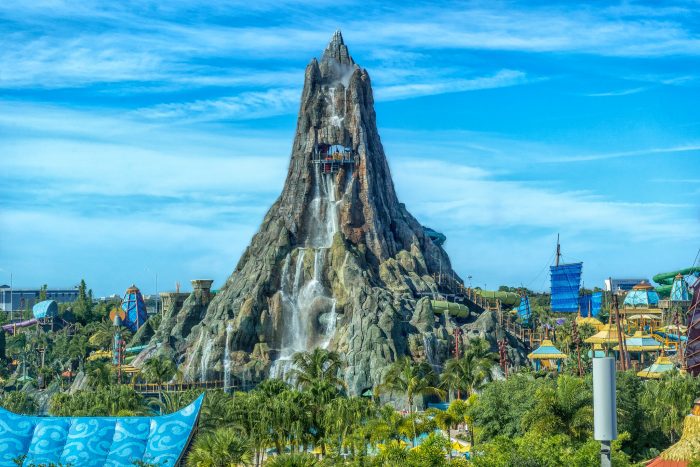 Cabana Bay is the only Universal onsite hotel with a dedicated entry to Volcano Bay.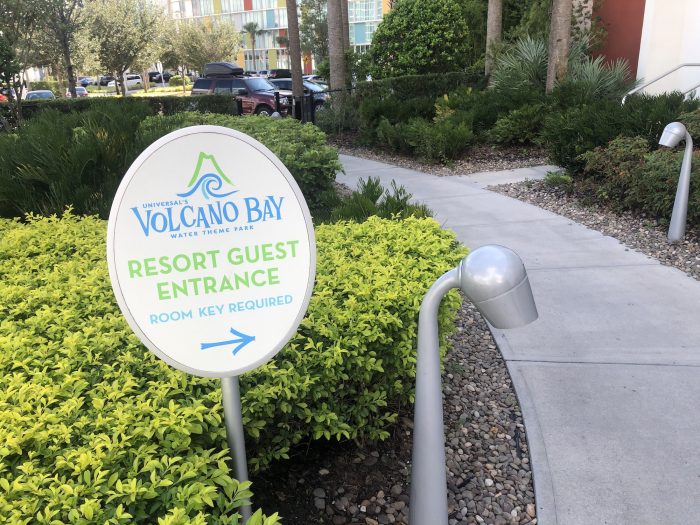 Cabana Bay guests have their own security area, allowing everyone to get through fast and on their way to the main entrance.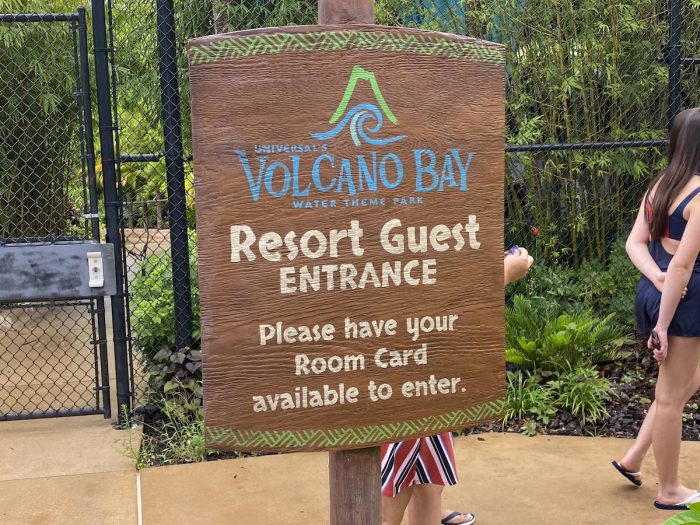 There is plenty of signage directing guests where to go.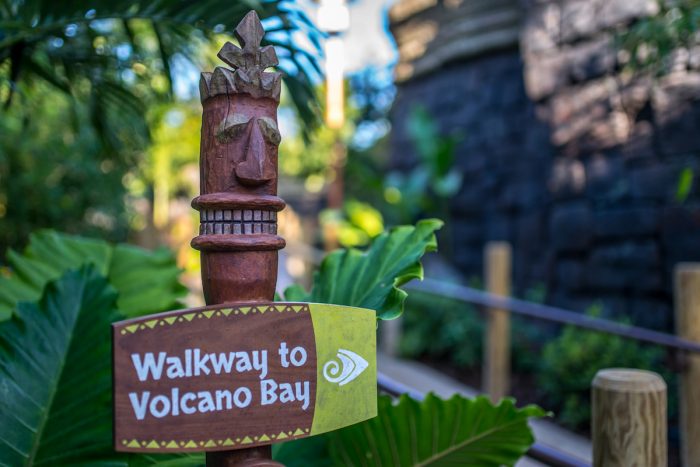 Aventura Hotel
When I'm on vacation, I like to always be early for things and give myself plenty of time. When I stayed at Aventura, I gave myself 15 minutes to get from my room to the front of Volcano Bay. It took us three minutes. Keep in mind, that's going through security as well. Aventura is located across the street from Cabana Bay.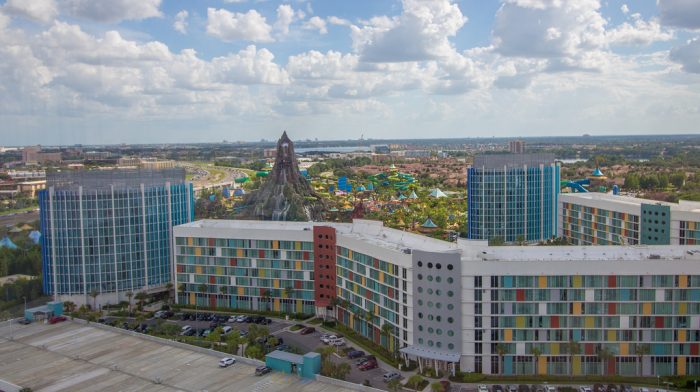 Here is a look at the door at the Aventura pool area that leads directly to the Volcano Bay security area.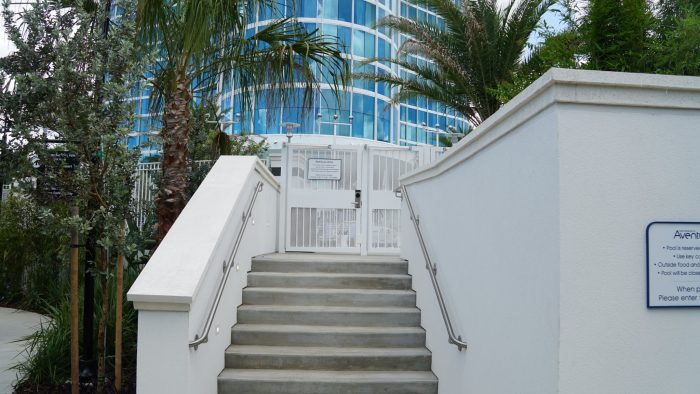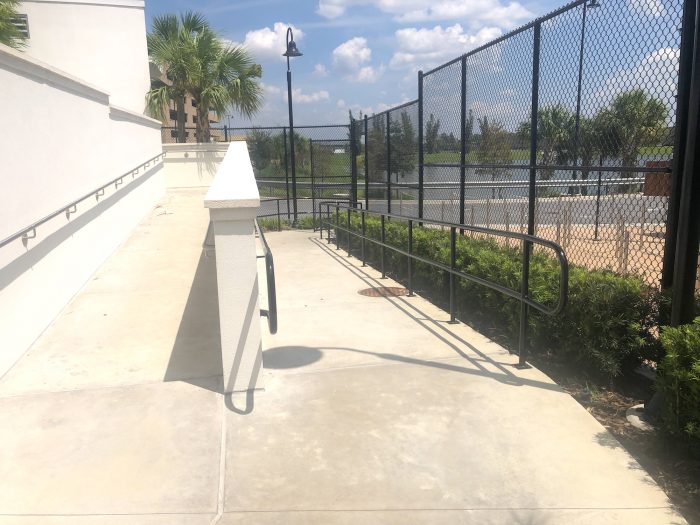 Sapphire Falls Resort
Sapphire Falls is located directly next to Aventura Hotel. It has a walkway leading from the hotel to Volcano Bay as well.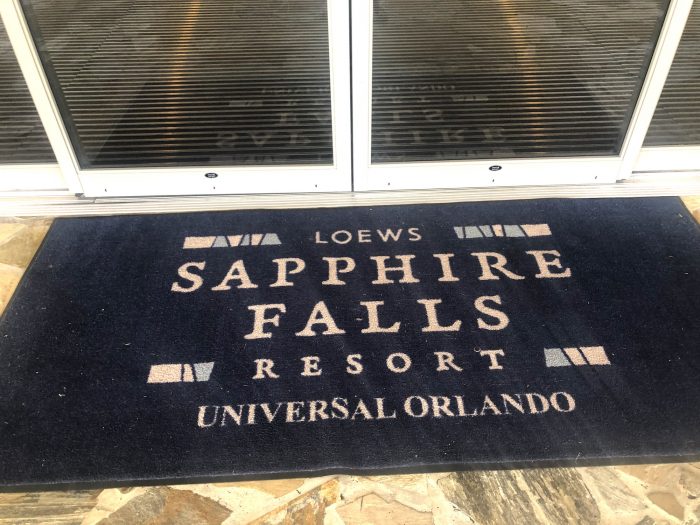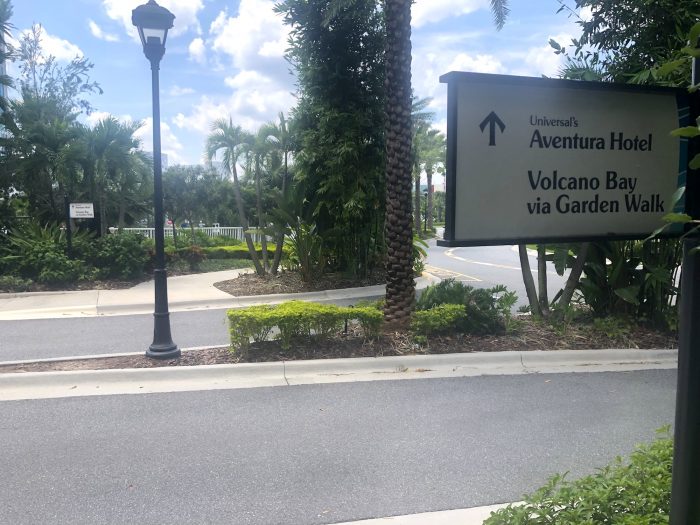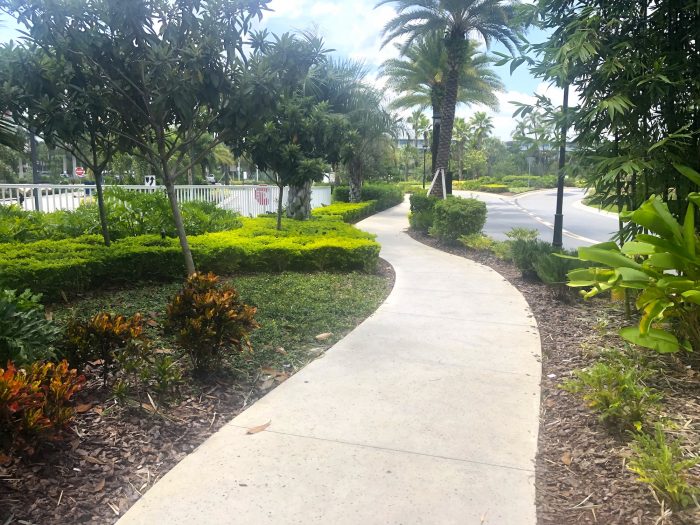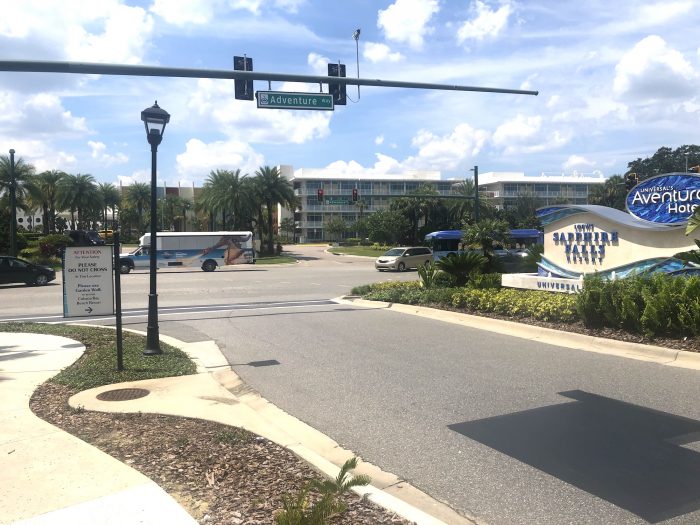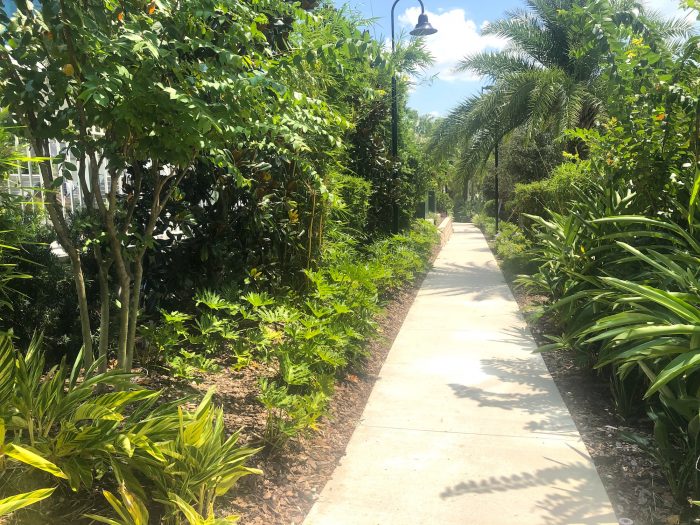 The total amount of time spent on this gingerly walk was just over 5 minutes.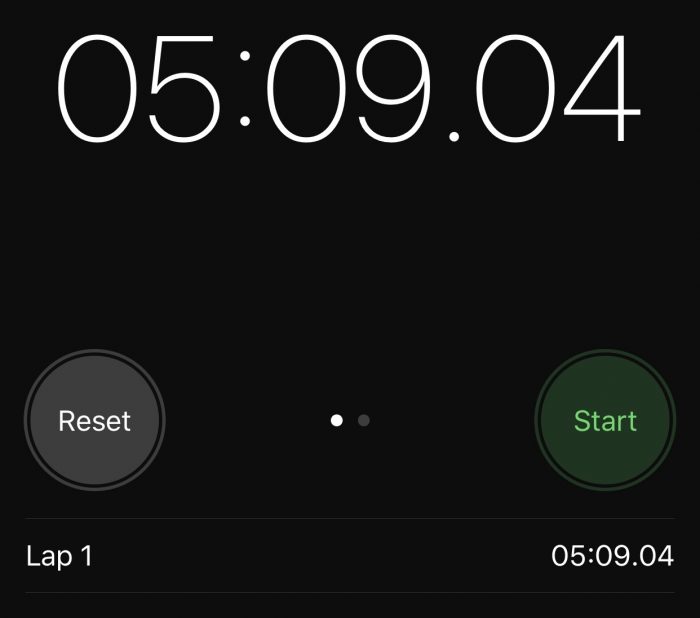 I mentioned earlier that Aventura (and Sapphire Falls) are located across the street from Cabana Bay. So to get to Volcano Bay, you're going to have to cross that street, right? I remember the first time I stayed at Bay Lake Tower and walked over to Magic Kingdom and having to wait at the stoplight for traffic to stop. It didn't "ruin the magic" but it certainly wasn't special. For guests going to Volcano Bay, Universal built a themed tunnel that travels underneath the road that separates Cabana Bay and Aventura. This totally gets you into the perfect mood for the upcoming park day.
Since we had to walk under the road by going through the tunnel, we have to go back "up" again, and we do that through this themed escalator bank. To the right of this is a walkway where you can push wheelchairs, strollers, or take a nice walk up.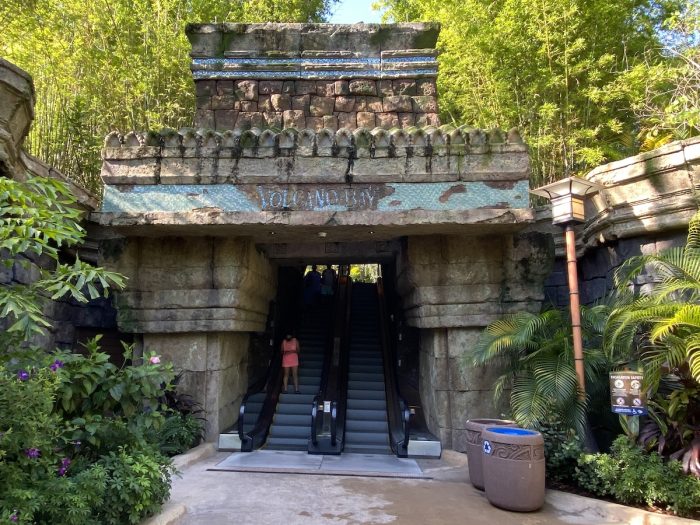 Onsite hotel guests also get to take advantage of early park admission to Volcano Bay. This week the official opening time for the park was 10:00 a.m., but those staying onsite were allowed into the park and onto the attractions starting at 9:30 a.m.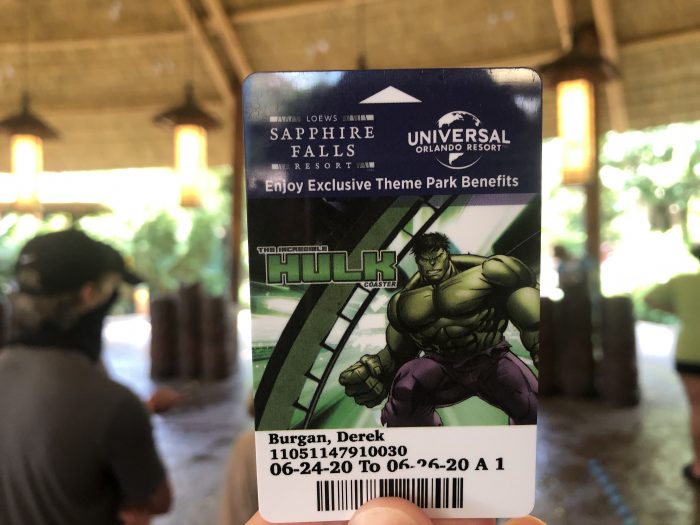 # 5 – The Merchandise
It should come as no surprise that one thing I immediately like to check out whenever I'm in a park is the gift shops. It may sound crazy to some (because it is crazy), but as someone who writes a monthly Disney Outlet Report, along with various other articles on theme park merchandise – both real and imagined – it has become one of our passions in life. We are happy to report that Volcano Bay has a wide array of quality items spread across several stores. When Volcano Bay first opened several years ago, one of the biggest selling items right out of the gate was a white swim shirt featuring the logo of the park. The swim shirts look fantastic, have built in SPF protection, and also are great for anyone who may feel self conscious about being in a water park.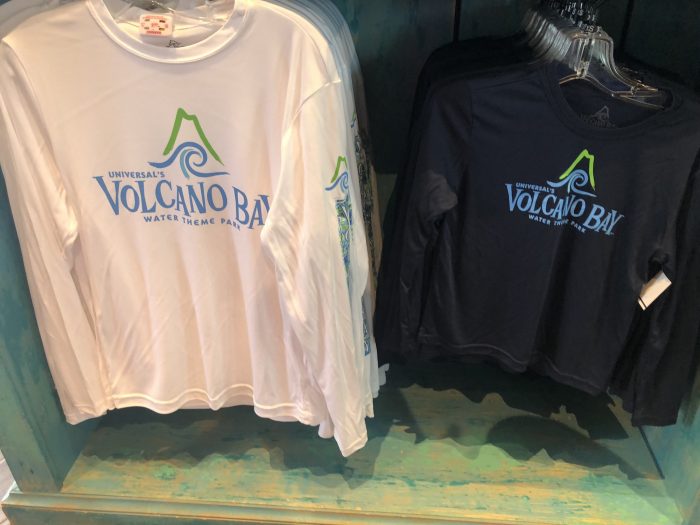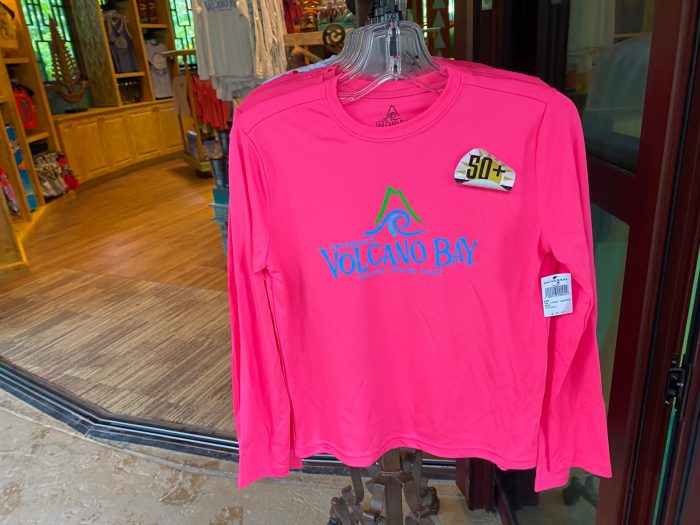 For our most recent trip, we bought swimshirts for the whole family.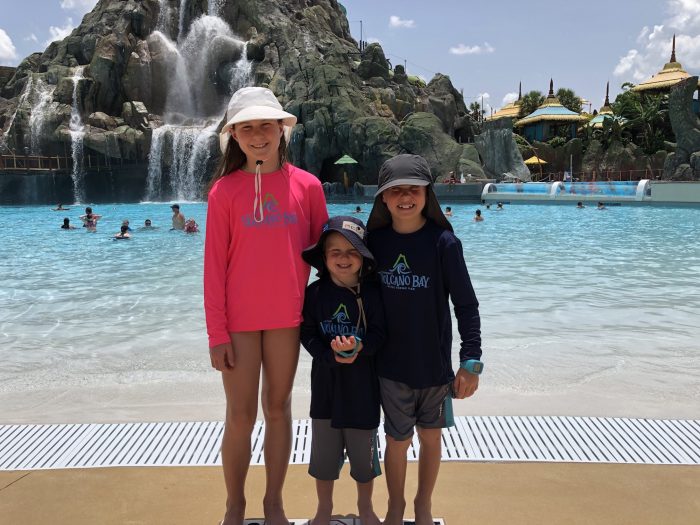 There is a new Volcano Bay swimshirt that has short sleeves. It has a different logo, and can be a white shirt with black logo (pictured below) or a black shirt with a white logo (that's the one I bought for myself).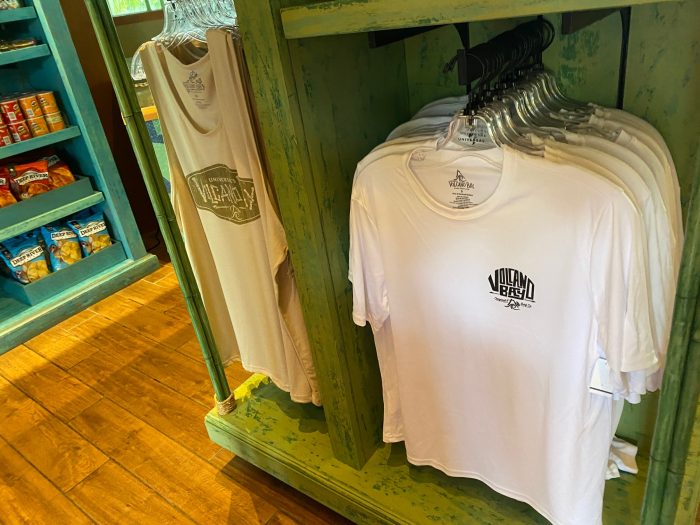 Not a big "Spirit Jersey" guy, but one of the Volcano Bay versions is pretty cool.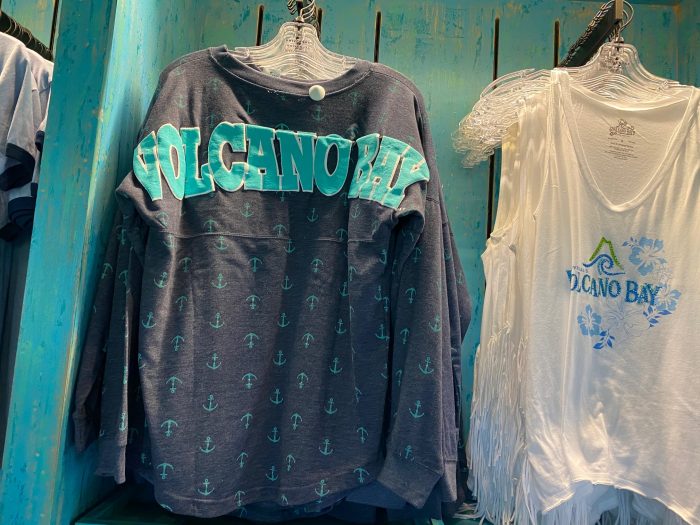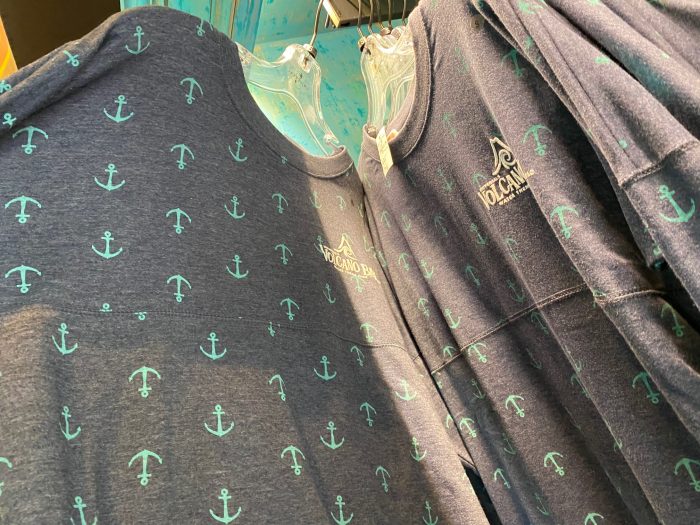 The selection of shirts for adults and kids  is just fantastic.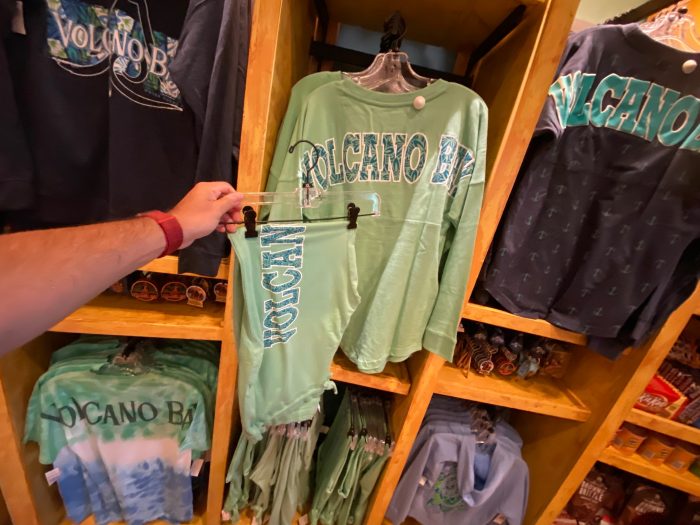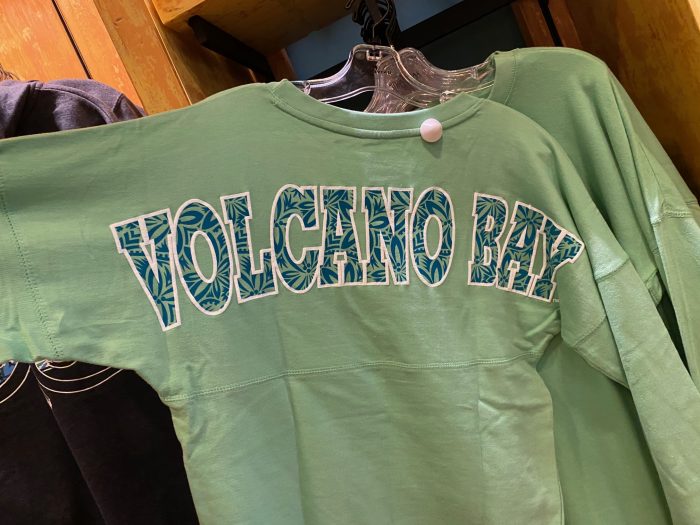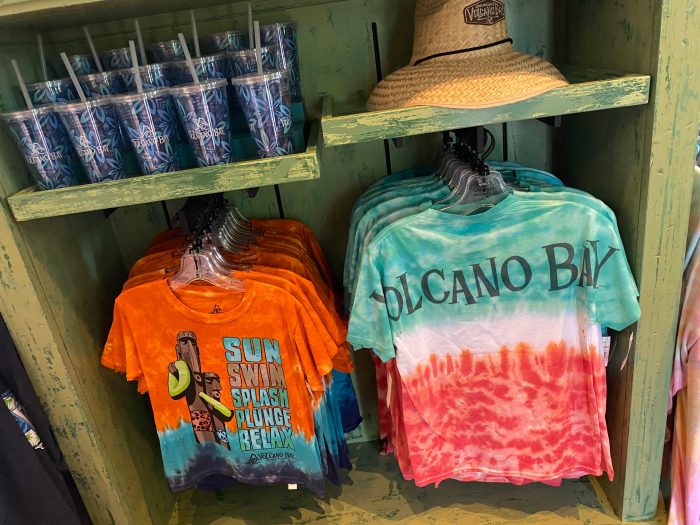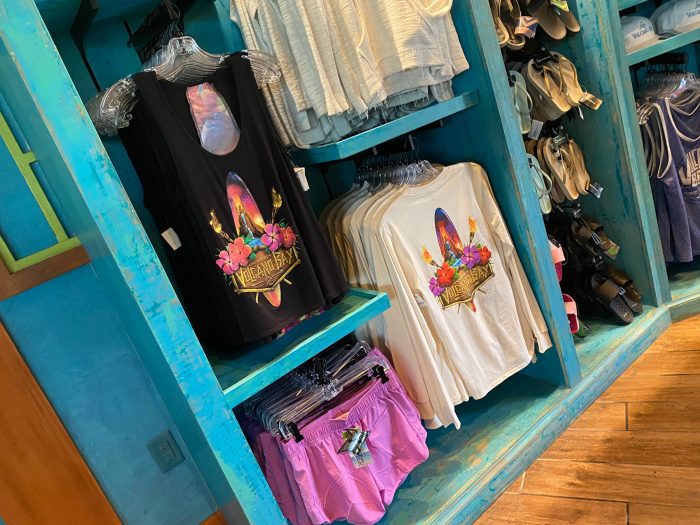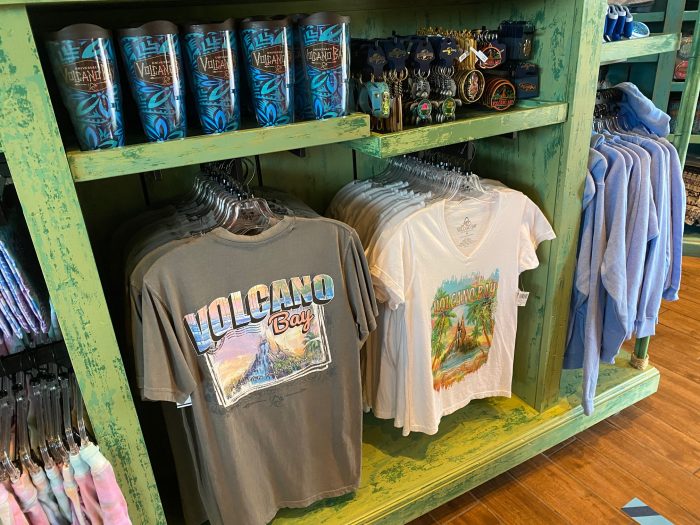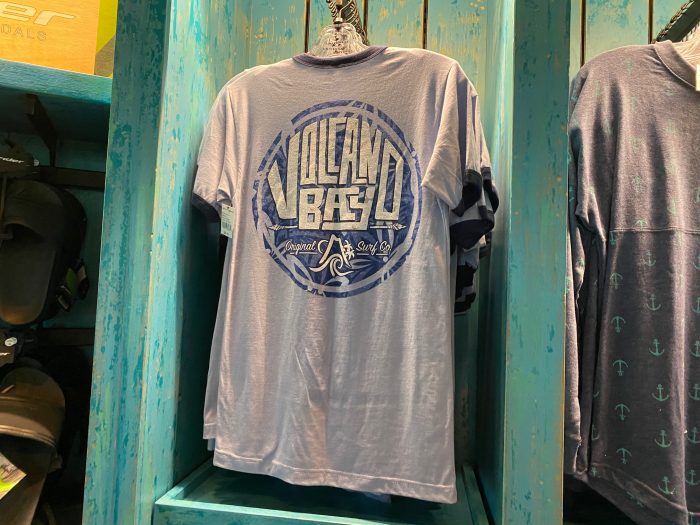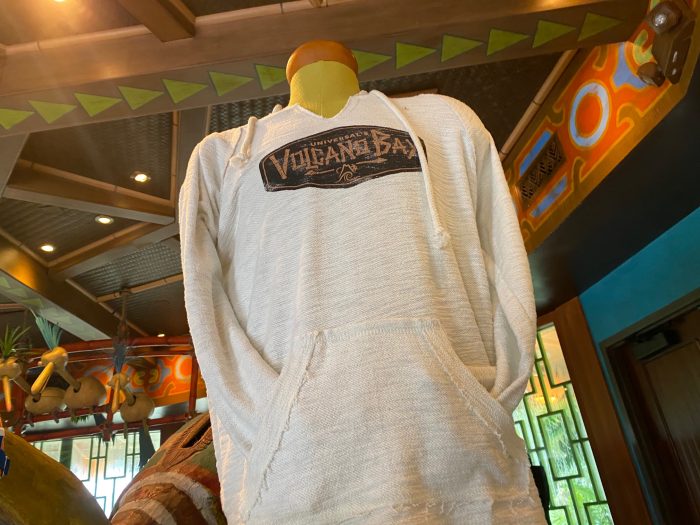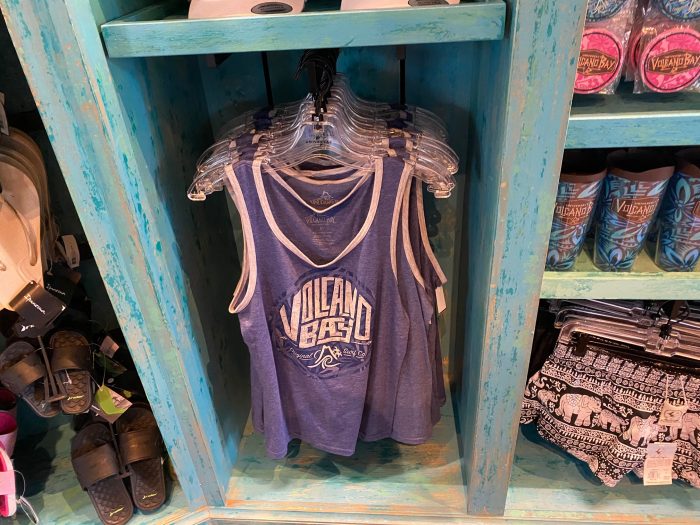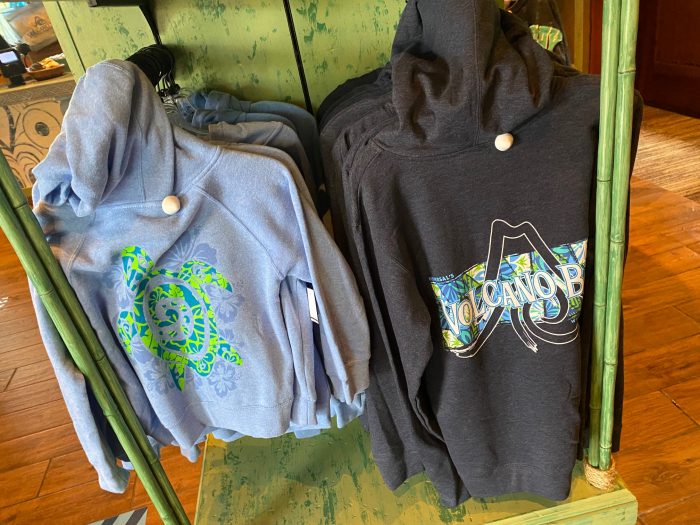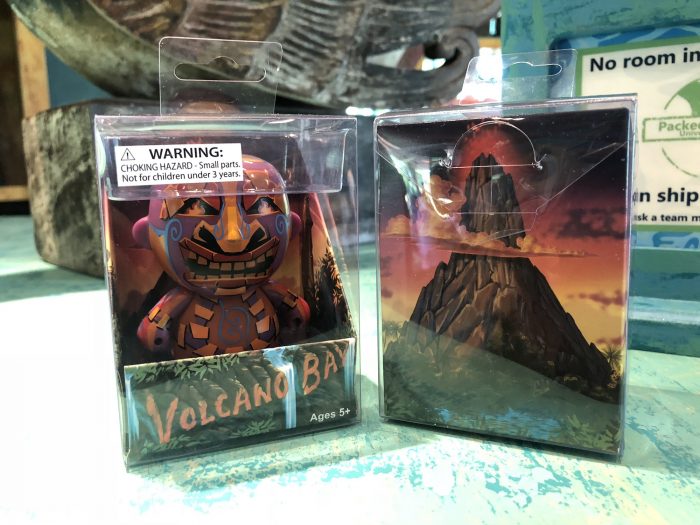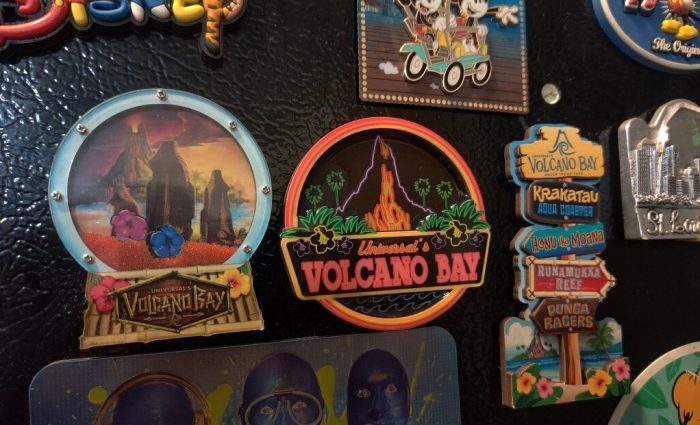 # 4 – The Food and Drink
Bring your appetite when you come to Volcano Bay, because the park is filled with some unique options that you wouldn't expect. Tacos, mahi mahi sandwiches, pizza (that actually tastes good), and Hawaiian ribs are just some of the highlights. We often travel with a vegan and were surprised to find a good amount of options for that dietary restriction (and it has gotten even better for vegans as The Beyond Burger has been added to the Kohola Reef Restaurant  & Social Club menu).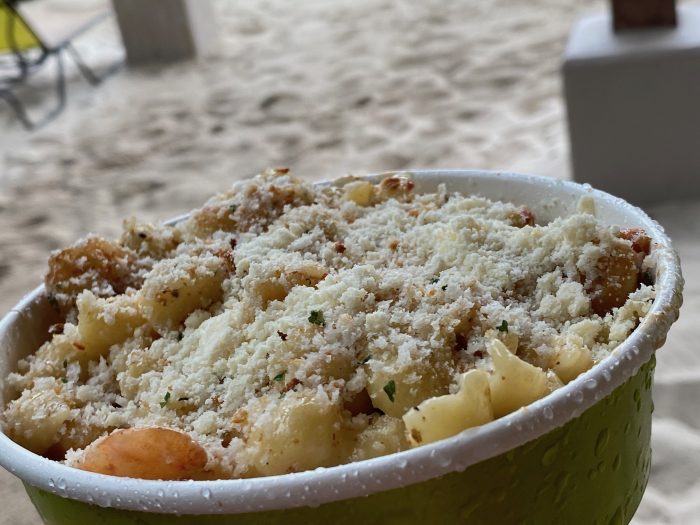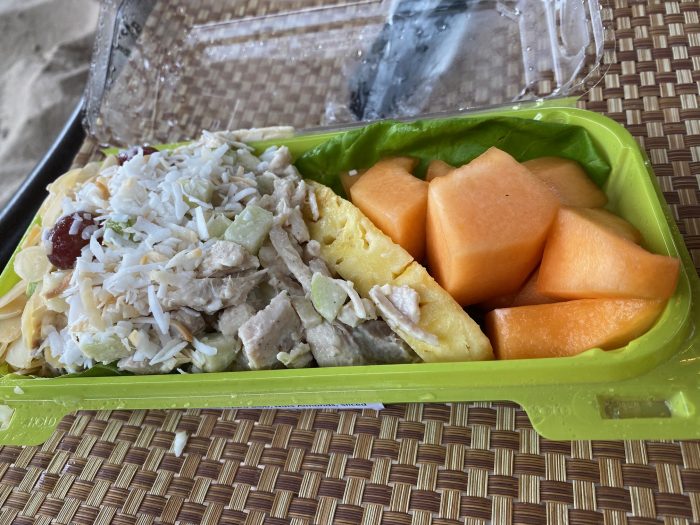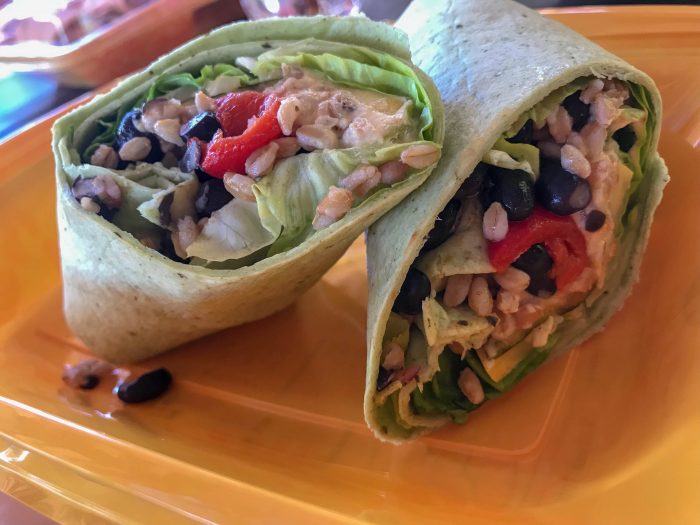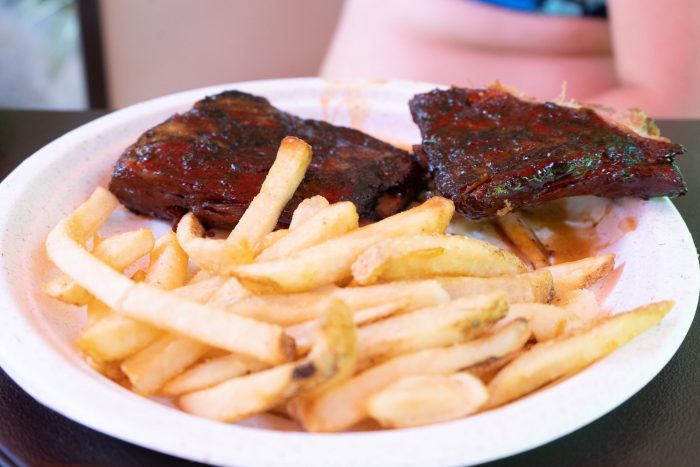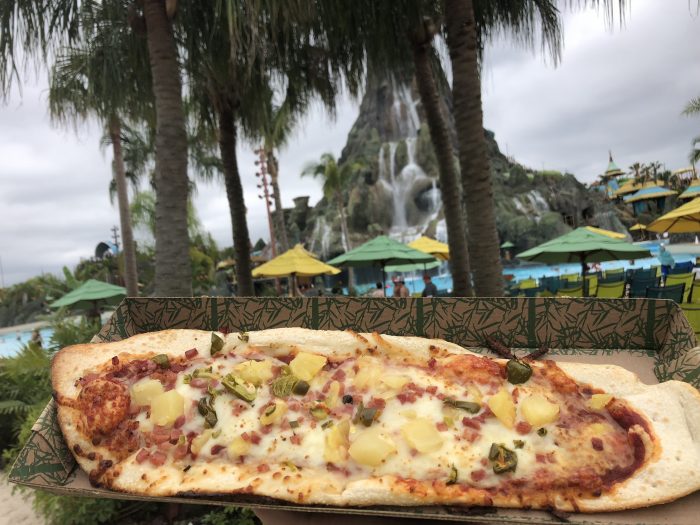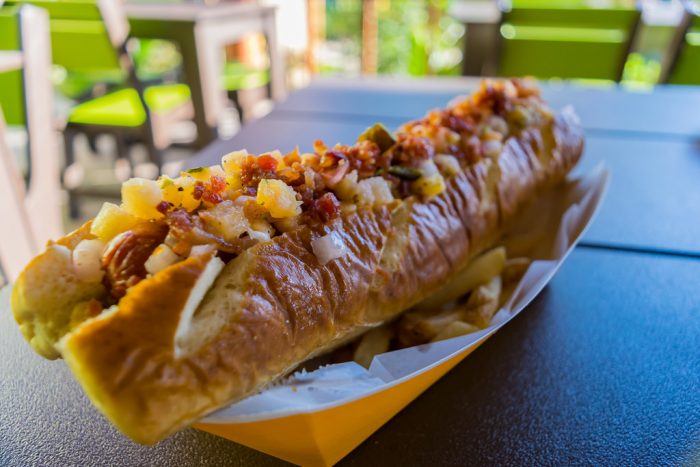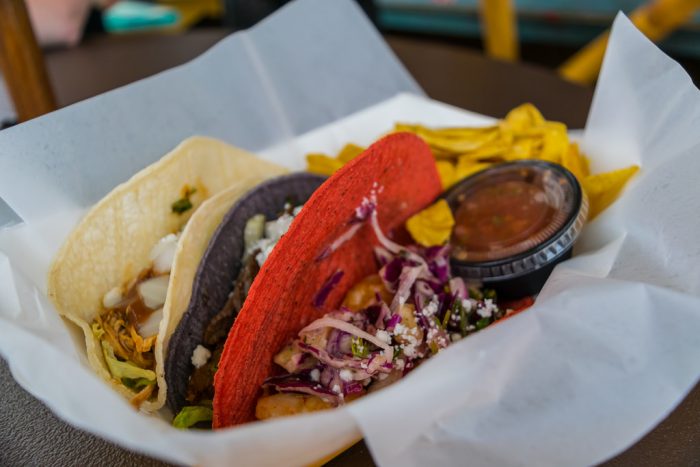 The Waturi Fusion ice cream is one of the signature snacks of the park. This cool concoction contains swirls of  banana, blue raspberry, orange, and strawberry flavored ice creams.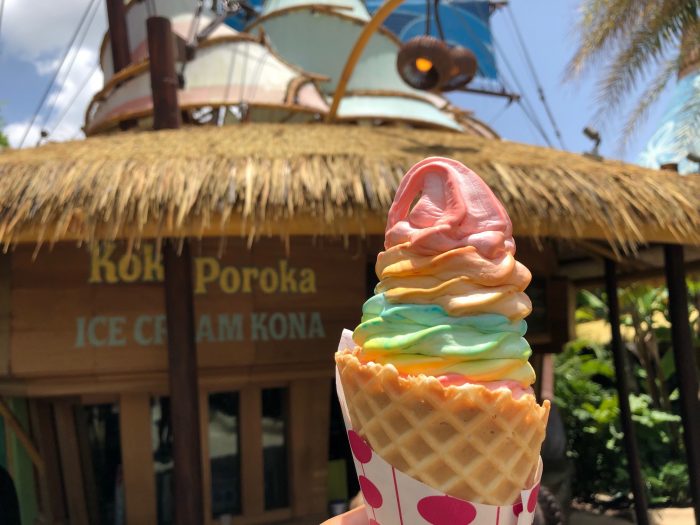 Other flavors are available as well.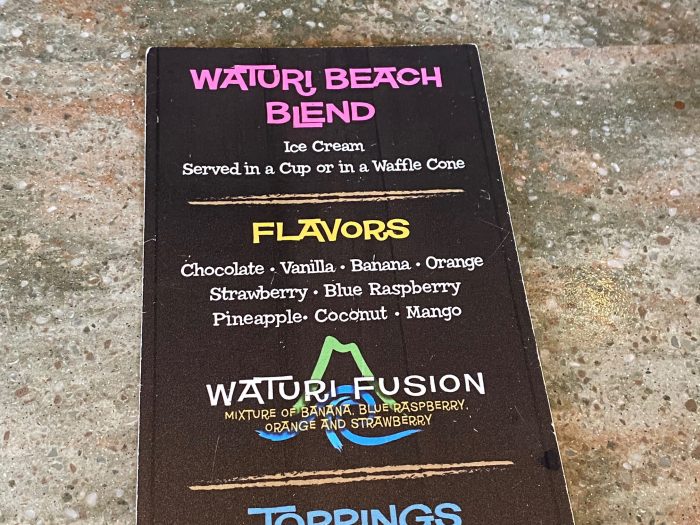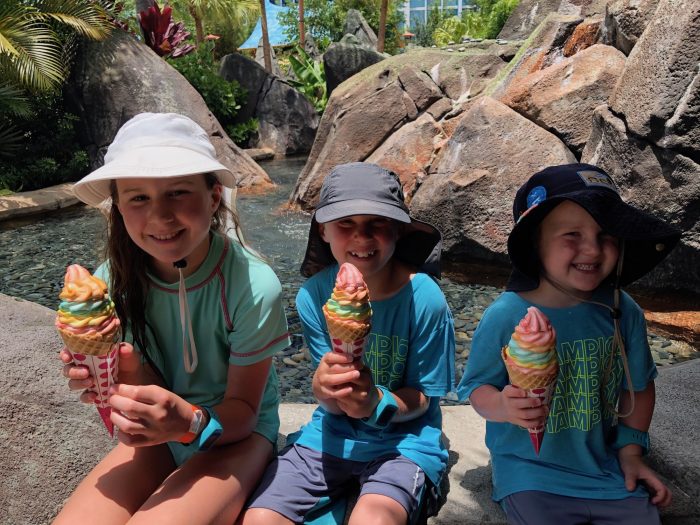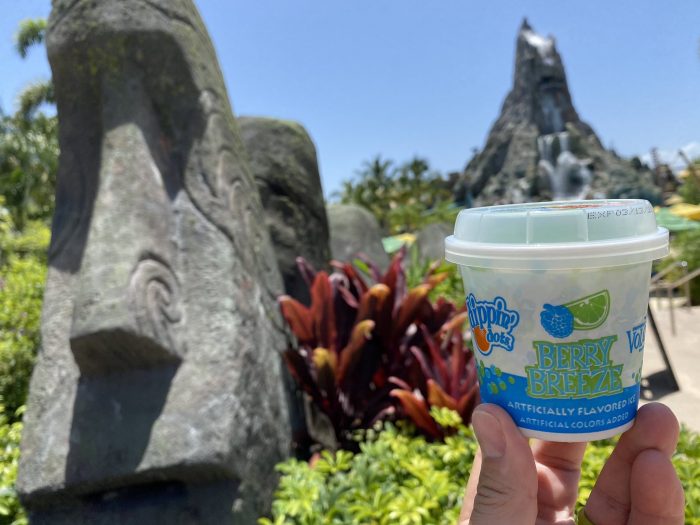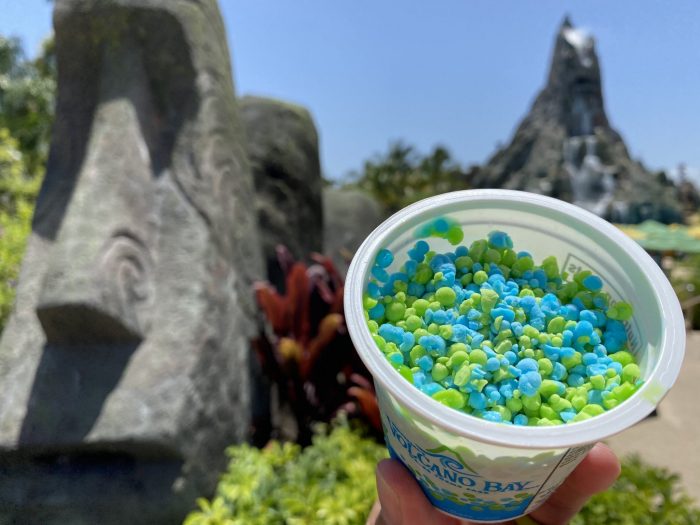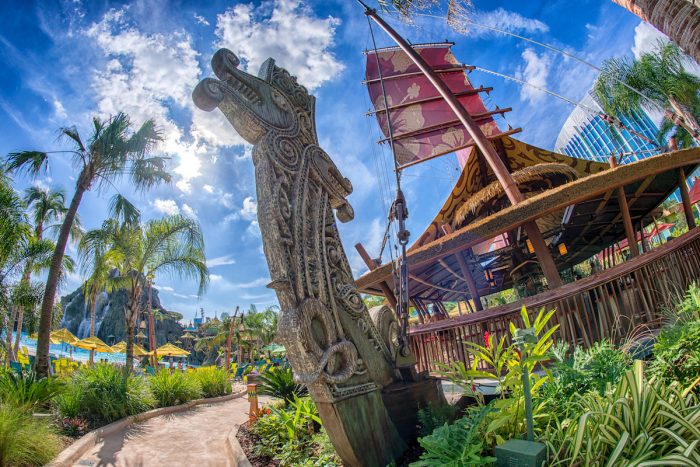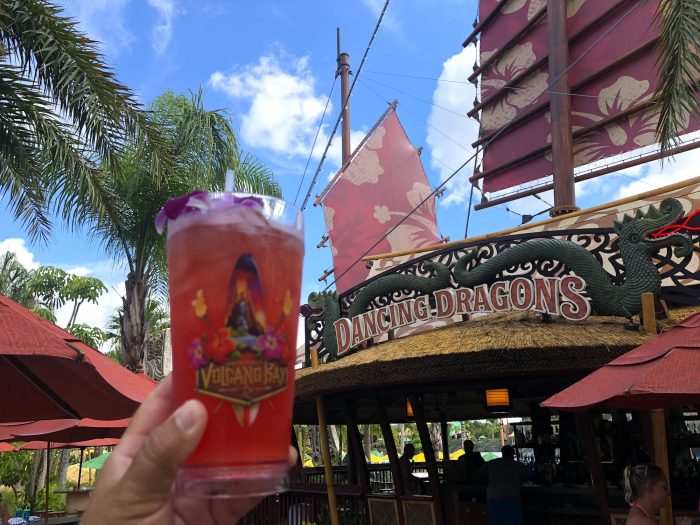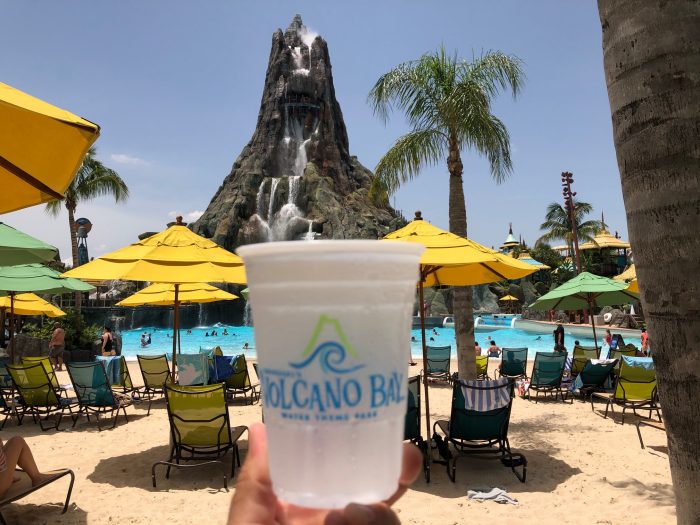 # 3 – Kids Love It
For our most recent trip to Volcano Bay we traveled with five kids (ages 10, 7, 5, 2 and 11 months). Each attraction in the park has a height requirement, with many of them being 42″ and the drop slides being 48″.  The 7 and 10 year old could ride anything in the park. At just over 41 inches, the 5 year old was just a little too small for any of the slides. Before we went to Volcano Bay, we were slightly worried there wouldn't be enough for the little kids to do, but it turned out ALL the kids loved the play areas.
Volcano Bay has Tot Tiki Reef and Runamukka Reef, located directly next to each other. I had walked by the whimsical Runamukka Reef on previous visits to the park – and it looked cool – but it wasn't until I actually went inside the area that I discovered it was so large and filled with a ton of stuff to do. There are many slides in this area, caves to explore, water guns and more. Despite being able to do most if not almost all of the attractions in the park, the 7 and 10 year old had to be dragged out of this area because they enjoyed it so much. I found it interesting that in one section of Runamukka Reef, you can look down and see people in the lazy river as they pass through the cave. The entire design of Volcano Bay is just incredible.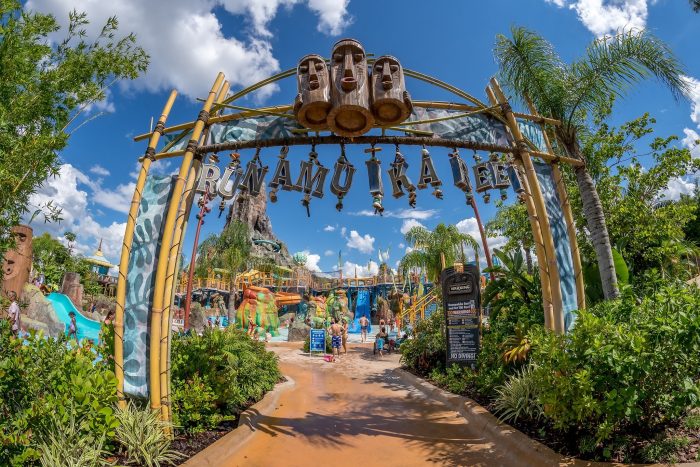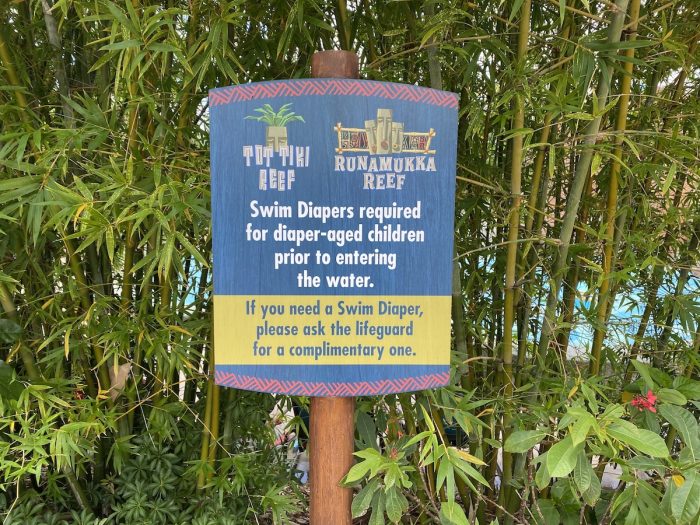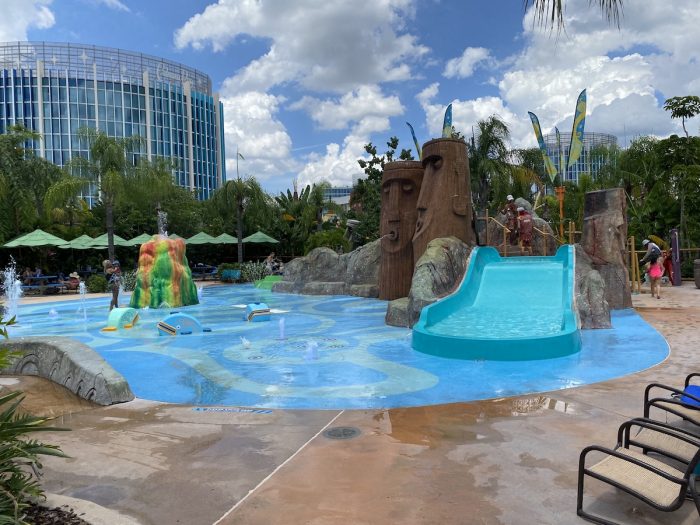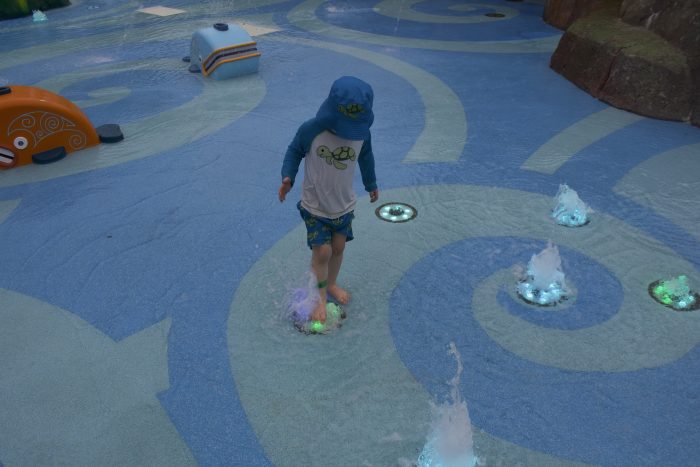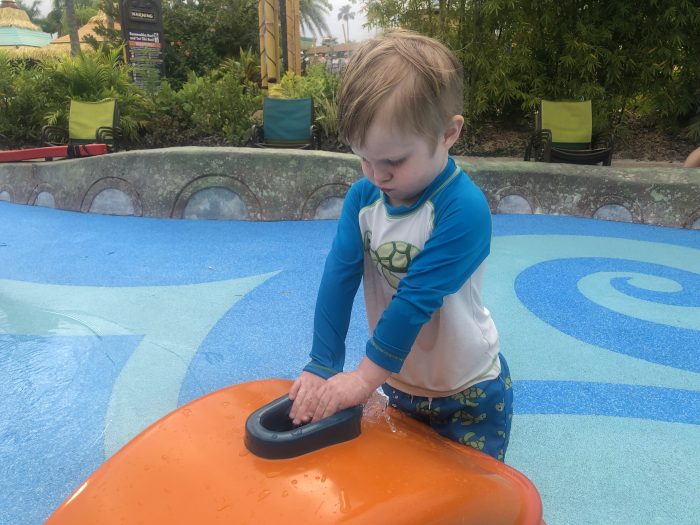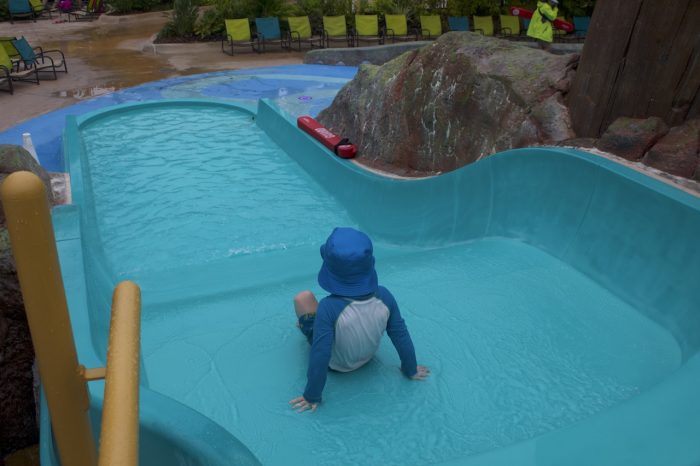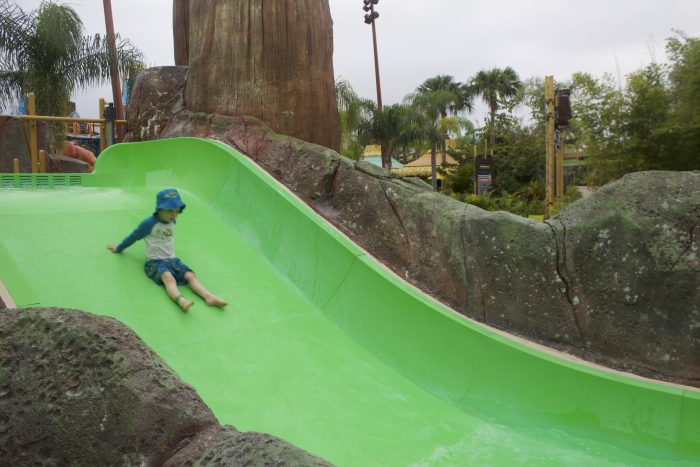 The two slides in Tot Tiki Reef are the only ones in the entire park in which guests can ride down while holding the smaller children.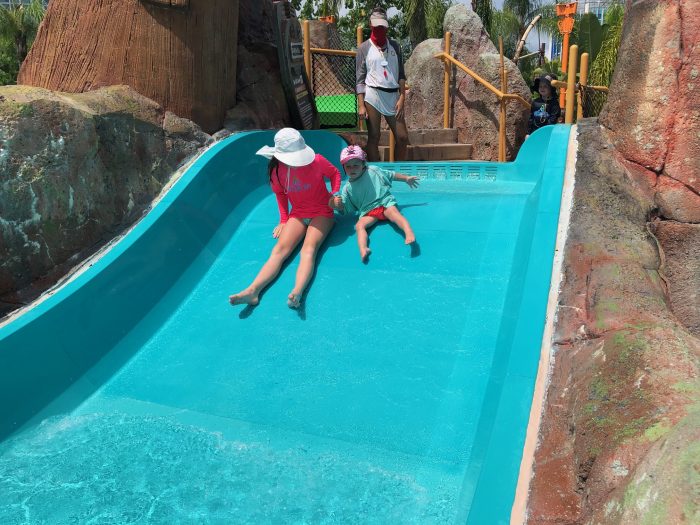 The kinetic energy in Runamukka Reef is basically the exact opposite of Star Wars: Galaxy's Edge. No matter where you look, something is happening. Water is flying everywhere.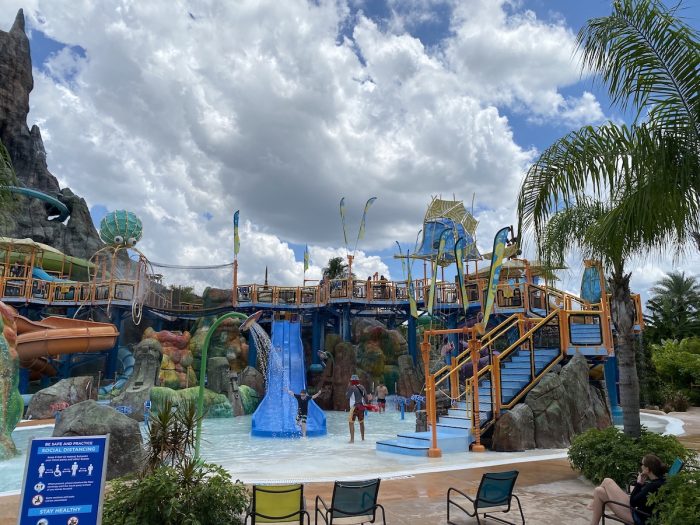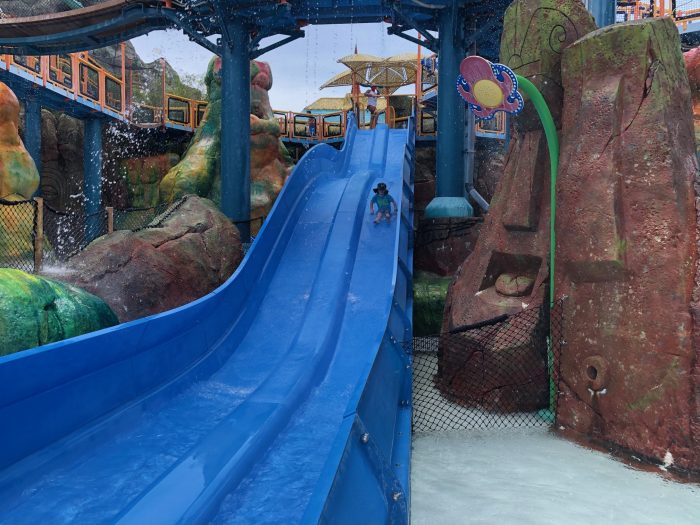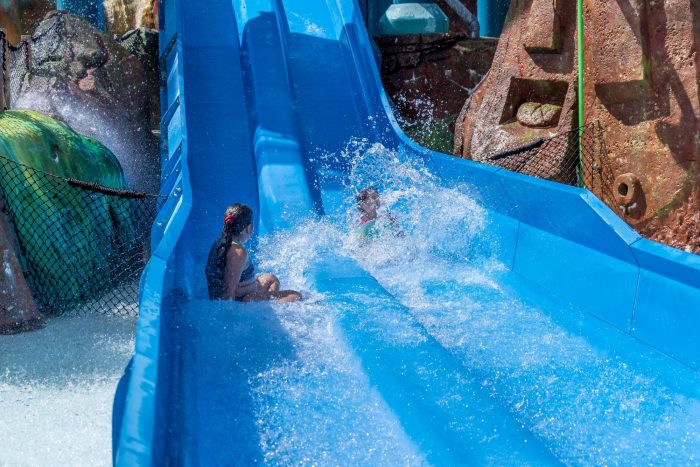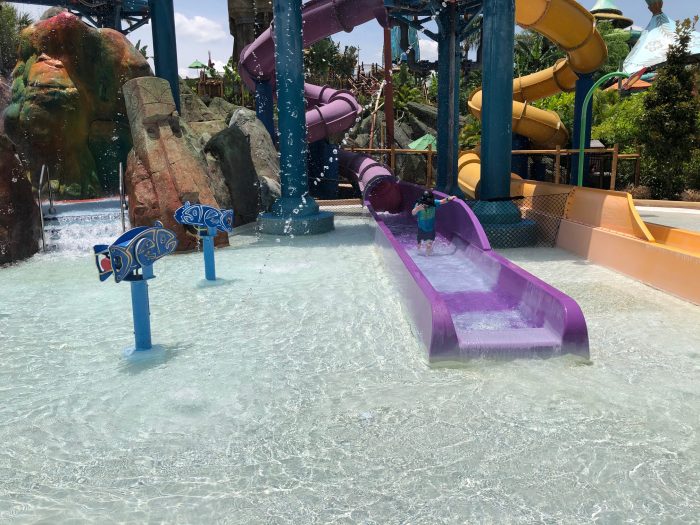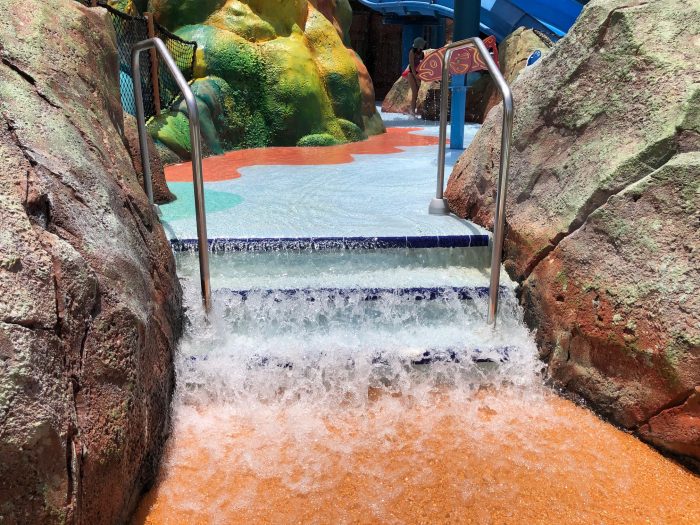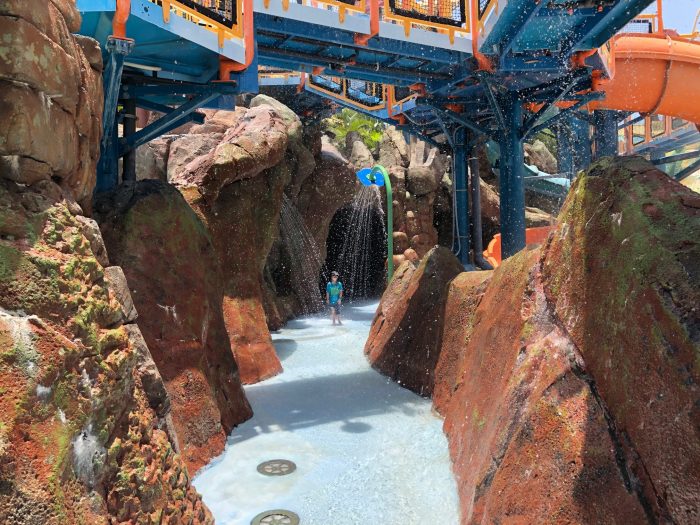 The Reef is also an area where younger kids can hang out.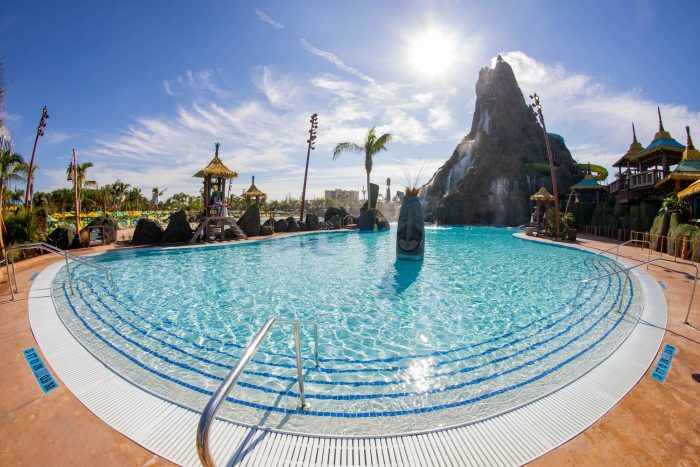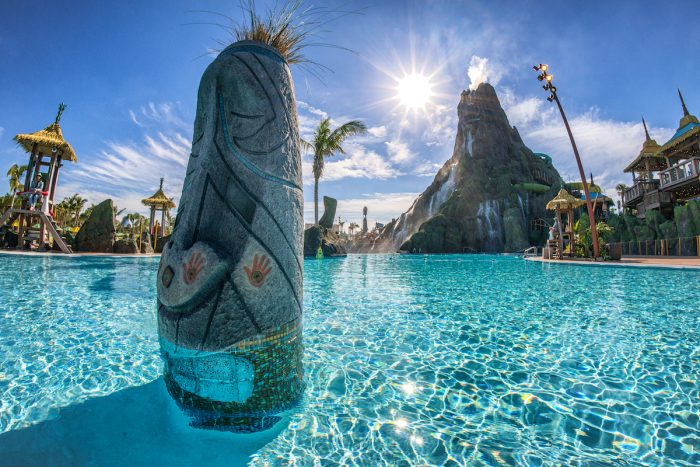 Sometimes though, you just have to take a nap. On our trips to Volcano Bay, we like to splurge for Premium Seating. This ranges from $59.95 to $79.95 depending on the day and season. The price includes two covered (and padded) lounge chairs, a lock box, and a dedicated server. Having someone get food and drinks for you is worth the price of the seating alone in my book. What a time saver.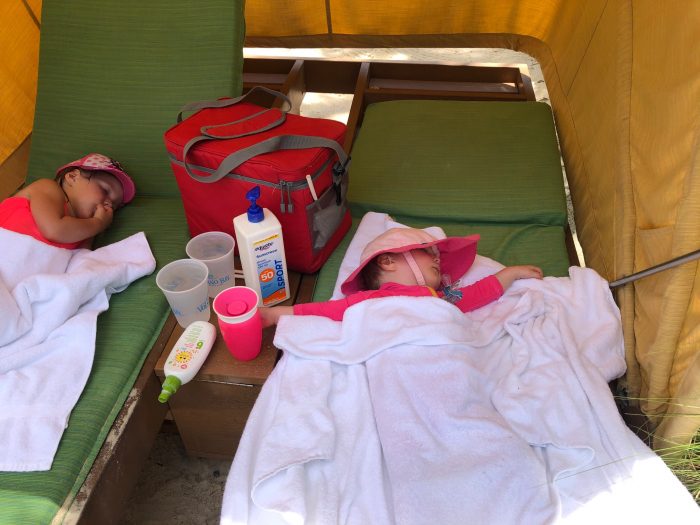 With social distancing measures in place, not all Premium Seating was being used.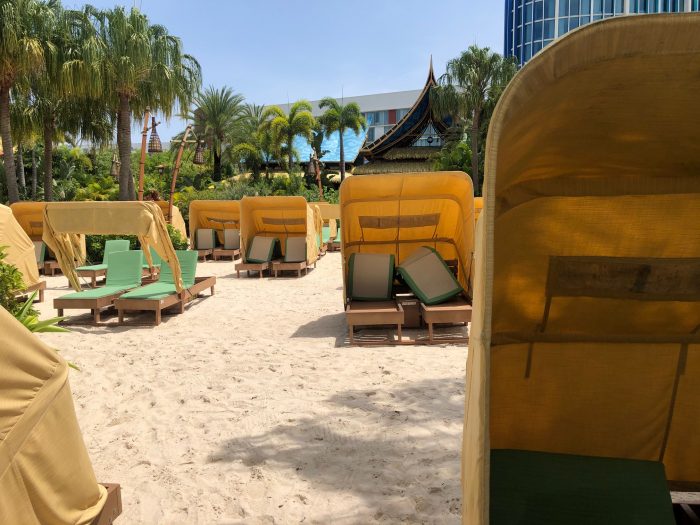 Don't worry, there is a TON of free seating throughout Volcano Bay.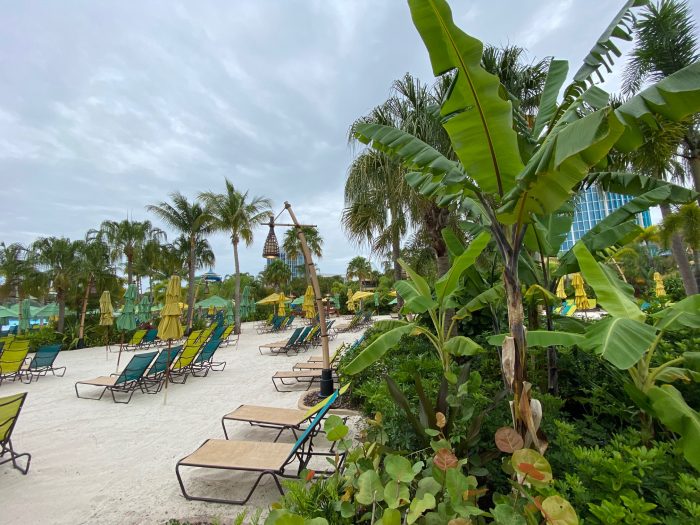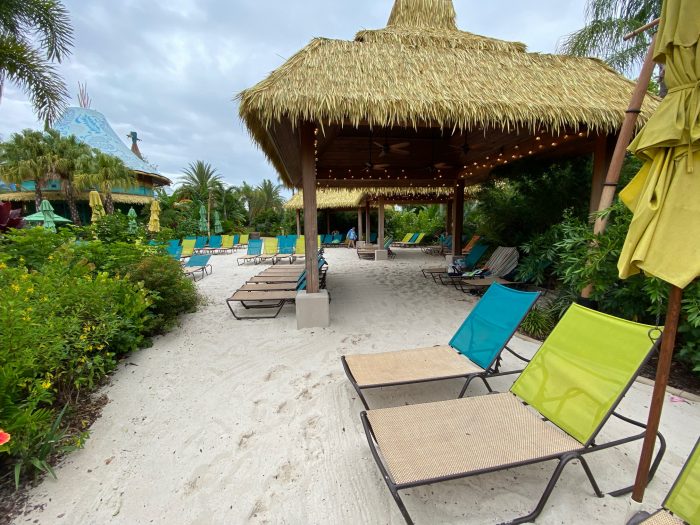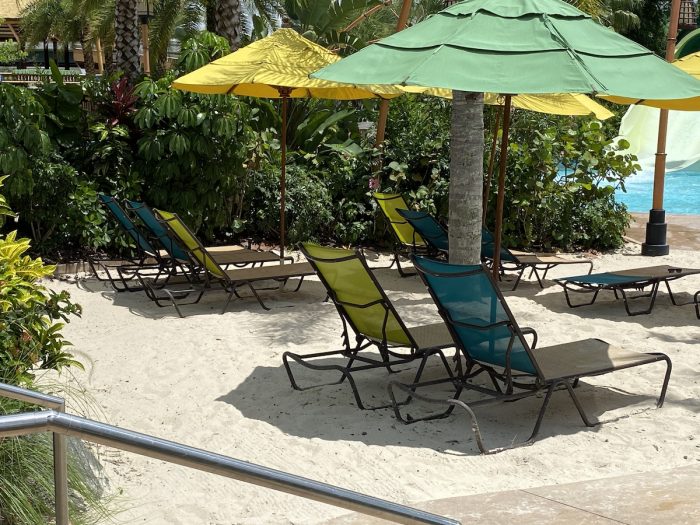 # 2 -Tapu Tapu
The first thing you get when you enter Volcano Bay is your Tapu Tapu. This band is effectively your "MagicBand" for those used to Disney vacations, except it also has a screen. You use Tapu Tapu to "check into" rides, allowing you to do something else if the line is long. If the line is short, the check in area will say "ride now" and not give you the ability to reserve a time. It is very intuitive to use, and in a nice touch it will sort of "countdown" to your experience. For example on one ride we "checked in" with our Tapu Tapu and it said there would be about a 15 minute wait. We walked away to get a drink, while our Tapu Tapu gave us reminders at 5 minute intervals that we were getting closer to our ride time.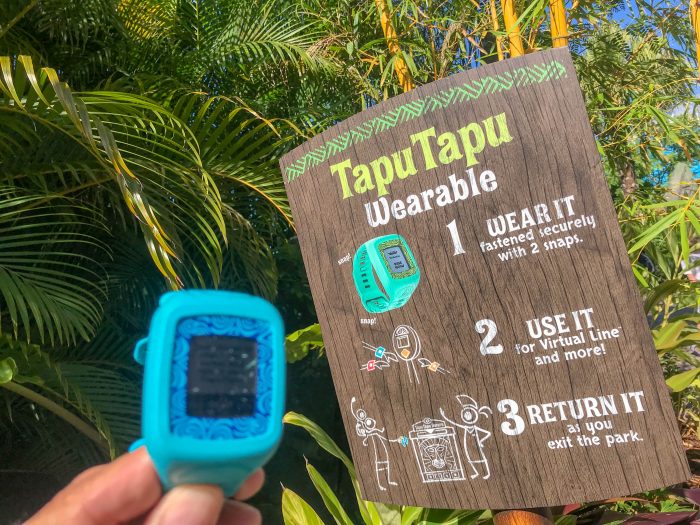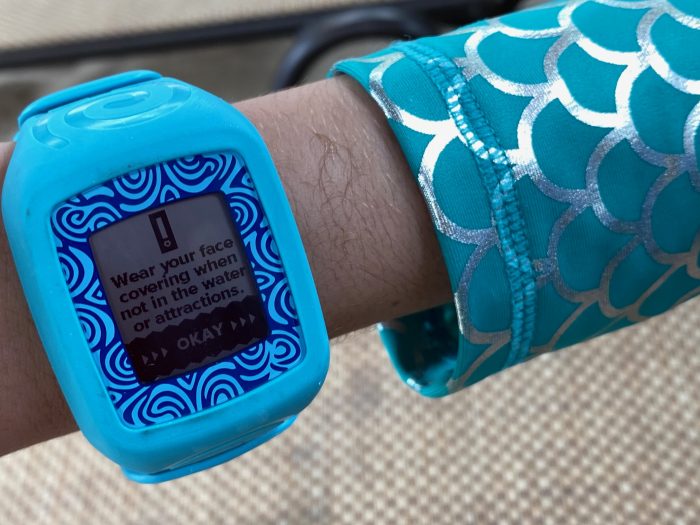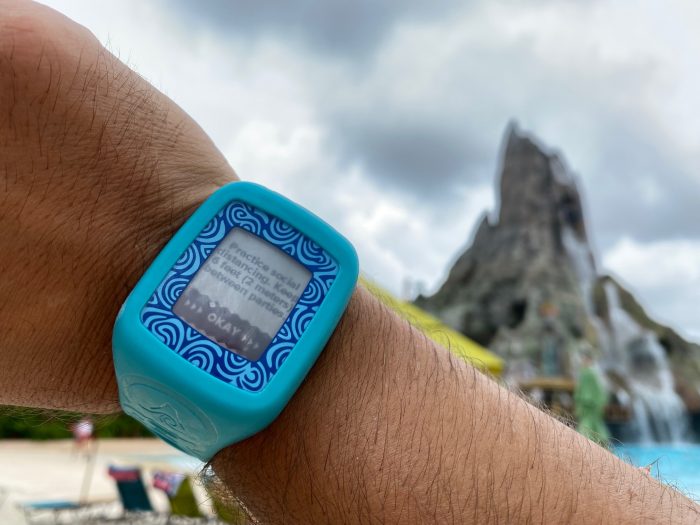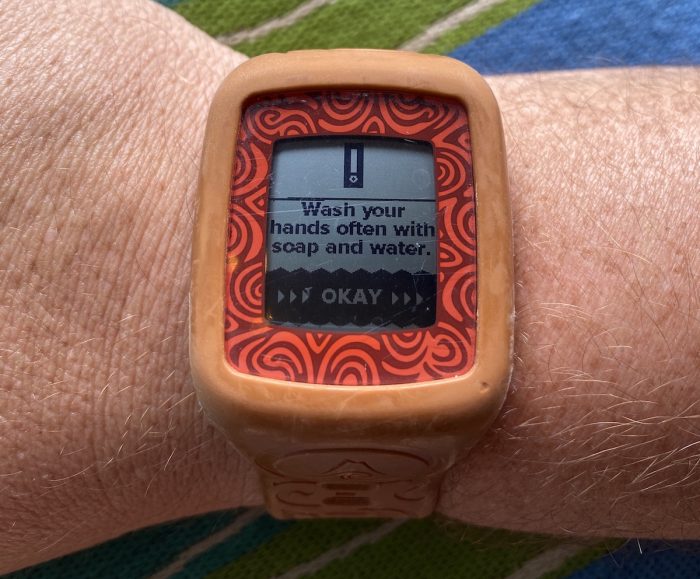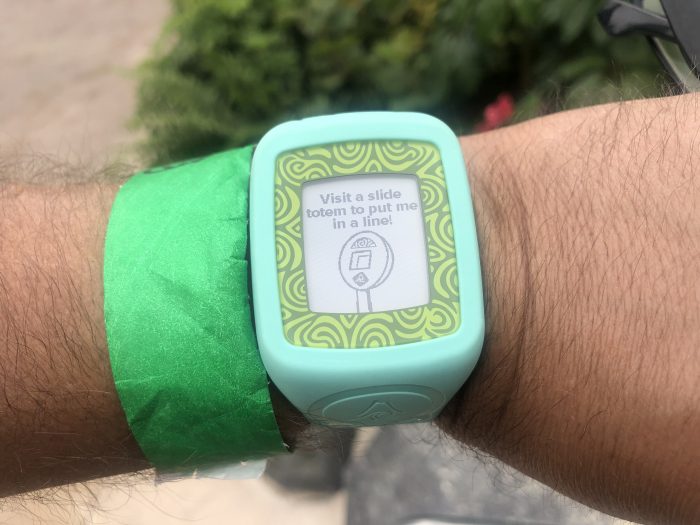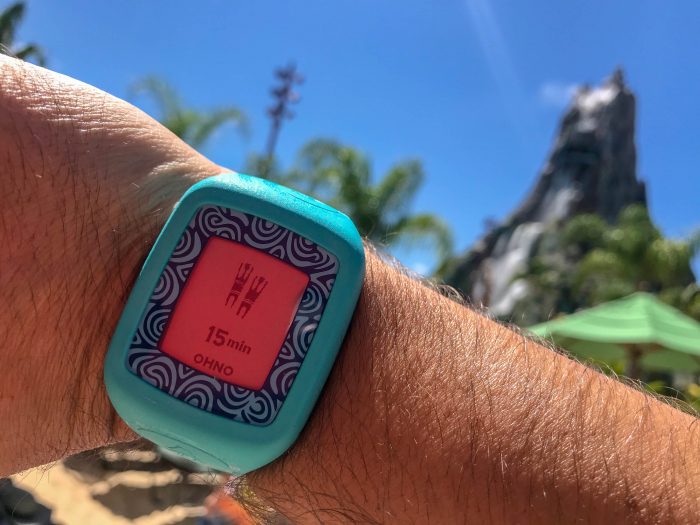 There are also many interactive features across Volcano Bay which are accessed by your Tapu Tapu, so keep your eyes open when exploring the park. We're talking everywhere, even inside the volcano.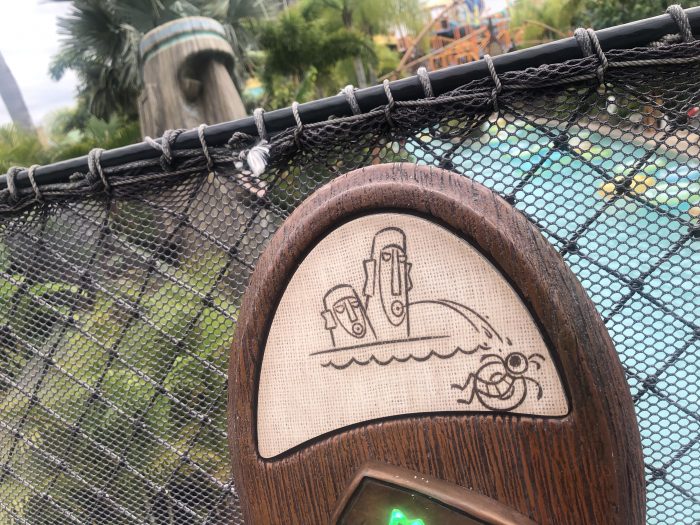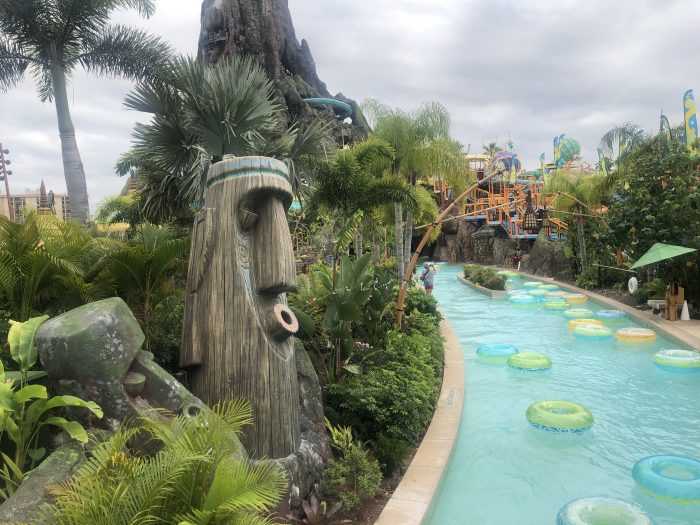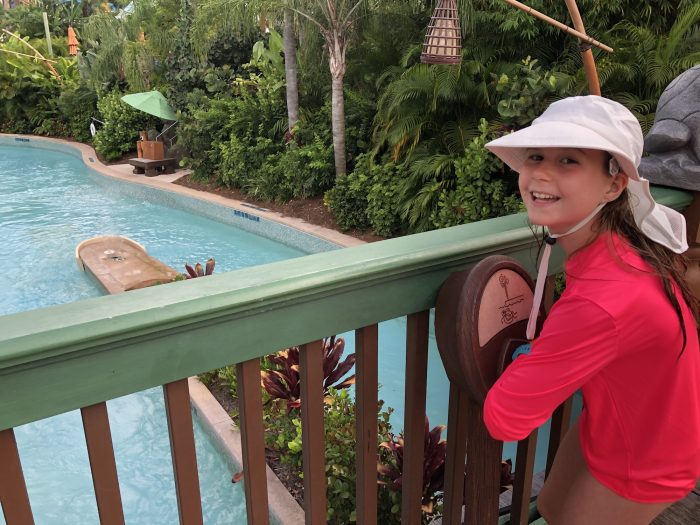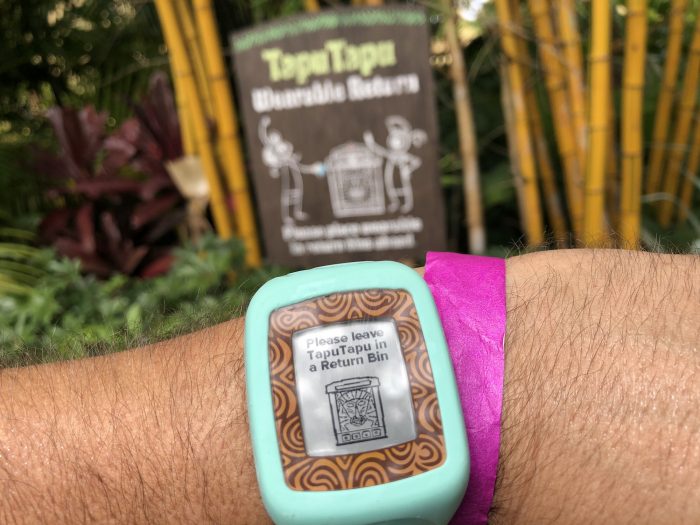 # 1 – The Rides and Slides
I'll be honest, I'm not really a "water park" guy. I've been going to Walt Disney World for years and never felt compelled to visit Typhoon Lagoon or Blizzard Beach despite hearing great things. In fact, I hadn't been to a water park since I was a kid until a recent trip to Legoland Florida. Maybe the highest praise I can give Volcano Bay is that now I consider myself a water park fan. I can't wait to go back, and now I'm really looking forward to trying Disney's options as well.
Let's talk about the attractions. The Krakatau Aqua Coaster is a legit E-Ticket ride inside a water park. I have never done anything like it and it is the true headliner of the park. You sit front to back – like Space Mountain – in a canoe before rocketing all around and up and down through mists and waterfalls in and out of the volcano. It's absolutely crazy in the best way possible. We were so glad we knew nothing about this attraction going in because we were blown away.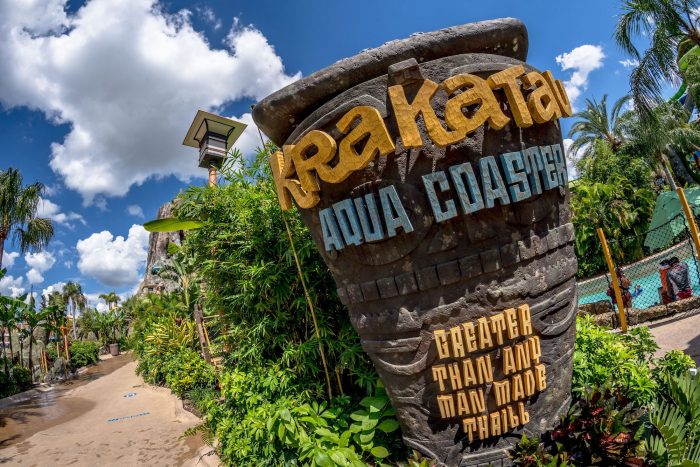 I had bought a water proof phone protector for my iPhone ahead of the trip to Volcano Bay, but when it came time to actually put my phone near water I chickened out. Here's a video of the aqua coaster by Attractions 360 (who are a great follow on Twitter for you theme park fanatics as they go everywhere across the globe).
Everyone loves a lazy river.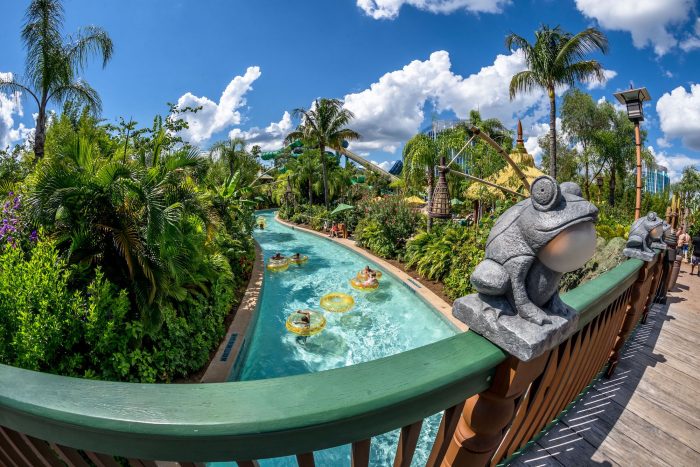 One thing you will notice at Volcano Bay (and the entire Universal Orlando Resort) is the amount of cleaning and sanitizing that is going on constantly. Once a safety vest is worn by a guest, it is not used again until being thoroughly cleaned.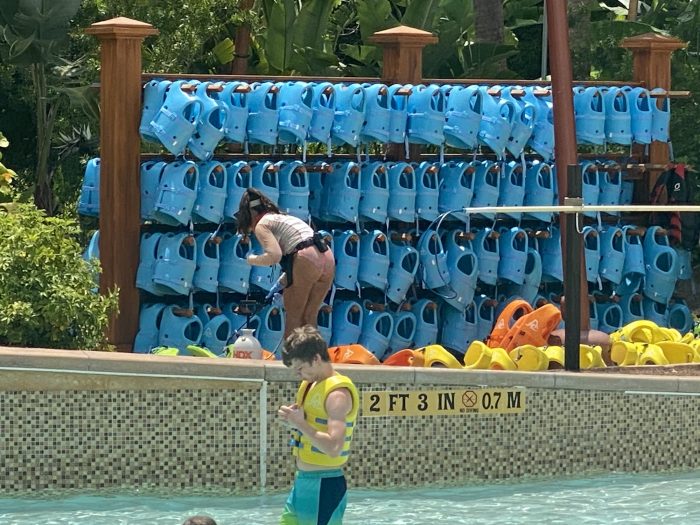 Volcano Bay has a lazy river, but it also has a "fearless river." I'm having a hard time ranking my favorite attractions at Volcano Bay, but the fearless river is right up there because almost anytime we were thinking of what to do I suggested we go into the fearless river and mull it over.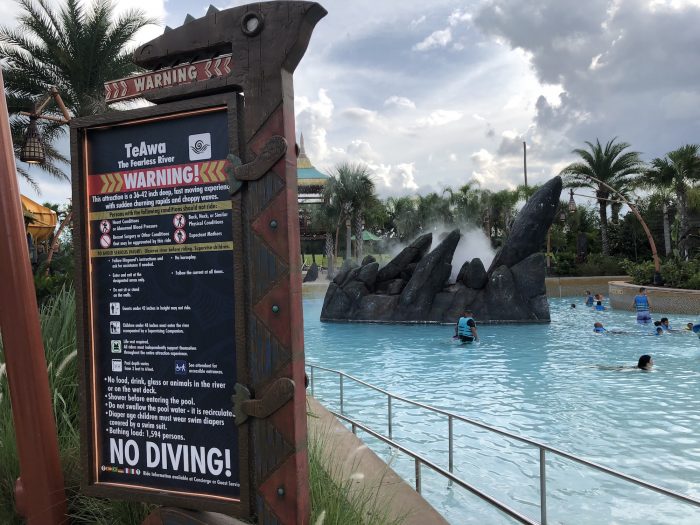 ALL guests in the Fearless River have to wear a safety vest. When getting out of the river, the safety vests are put into bins for the Team Members to clean.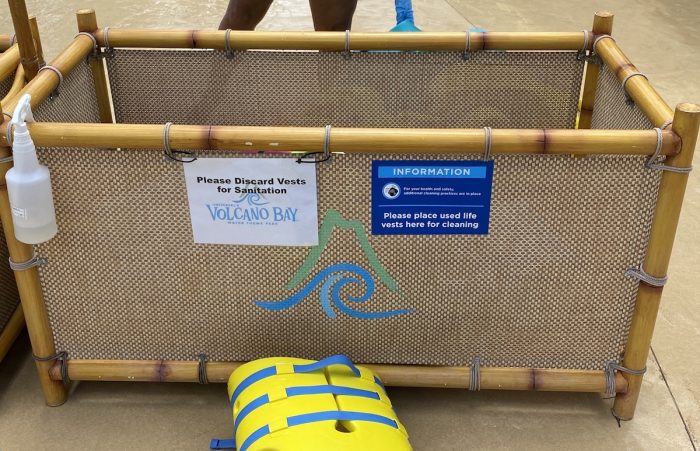 One of the slides you'll see the most in Volcano Bay marketing is "The Big Blue Slide," Ika. Let me tell you, Ika completely lives up to the hype, as the multi-person raft gives you a real thrill as you rocket up the walls of the slide.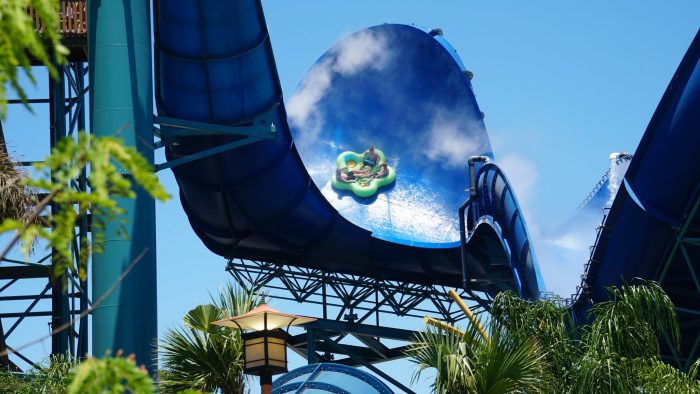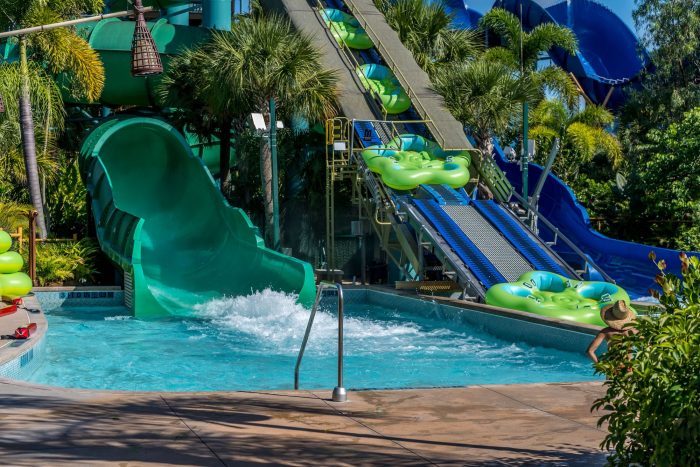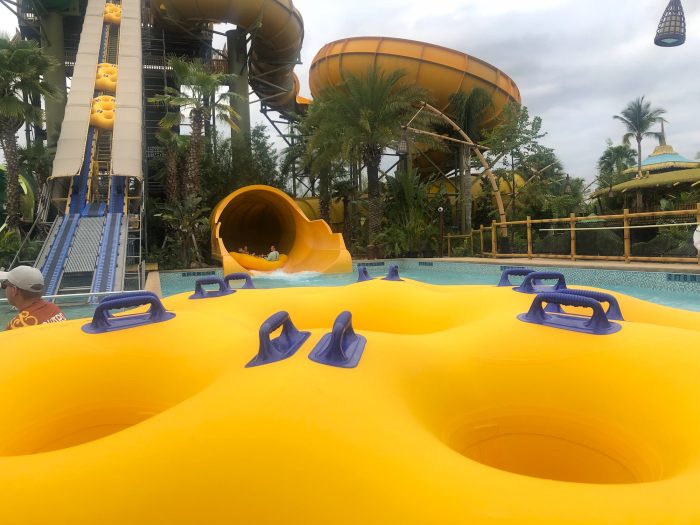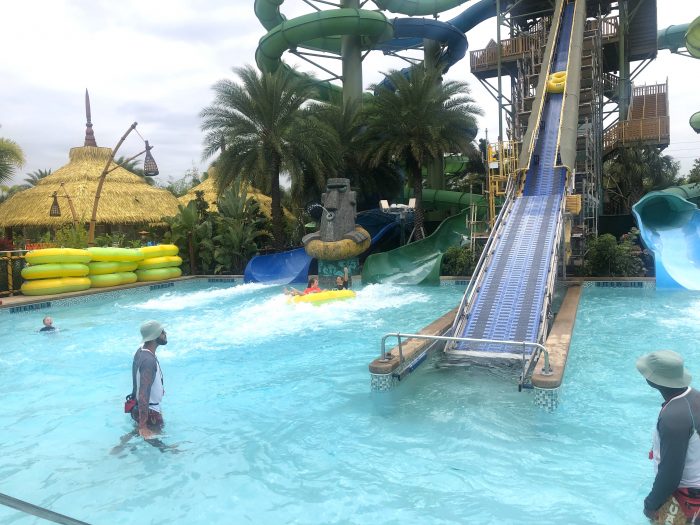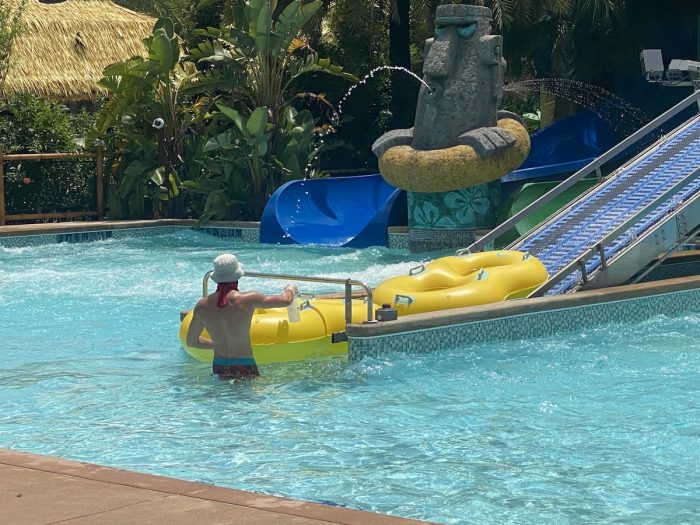 The Ko'okiri body plunge is a Nay Nay for me, but everyone who makes the climb up the volcano and takes the drop down says it's an amazing experience. I'll take their word for it.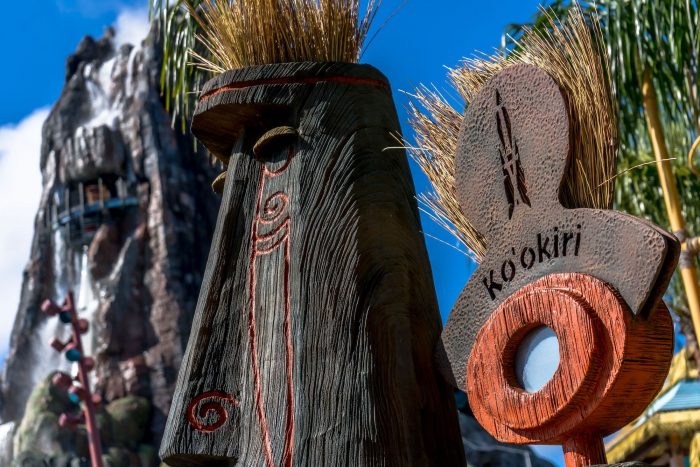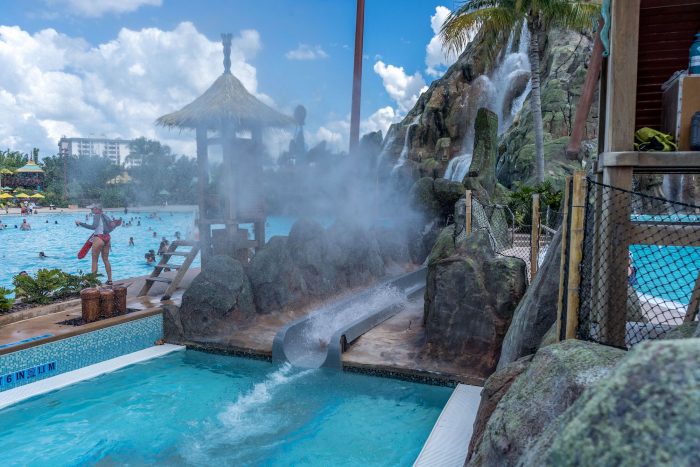 While I'm not sure I will ever work up the courage to try the Ko'oriki Body Plunge, there are two other drop slides located inside Krakatau called Kala and Tai Nui. Like Ko'oriki, these are trap door slides, and you definitely get into the mood with a drum beating sound before the trap door opens, sending you immediately down a serpentine tube.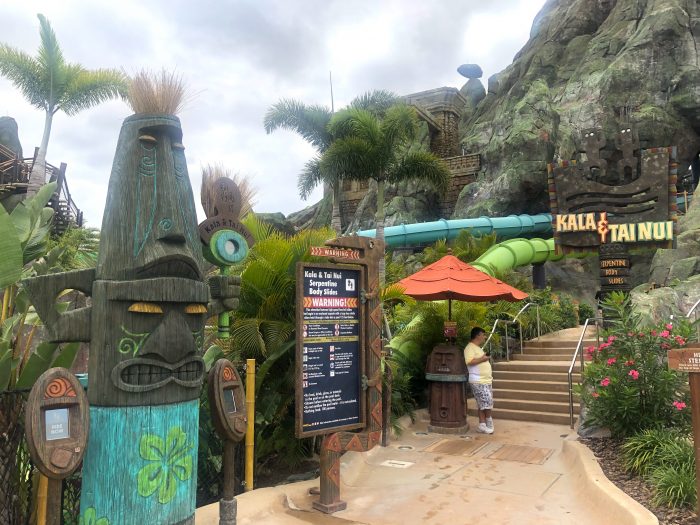 One of my favorite experiences at Volcano Bay is this particular pair of slides, which are called OhYah and OhNo. The actual serpetine slide experience wasn't anything out of the ordinary, but you come of the slide and then drop down into a 10 foot pool. The OhYah side has a four foot drop while OhNo has a six foot drop. Going to so many theme park and hotel pools, I can't even remember the last time I've been in a regular pool that was really deep. Not being able to touch the bottom of the pool, even when being dropped by six feet, was just an amazing experience. I loved it! Total exhilaration.
Located directly next to OhYah and OhNo is the Puka Uli Lagoon. This is a leisure pool where people can watch guests coming off OhYah and OhNo, so it's perfect for those not tall enough for the attraction or have no interest in it.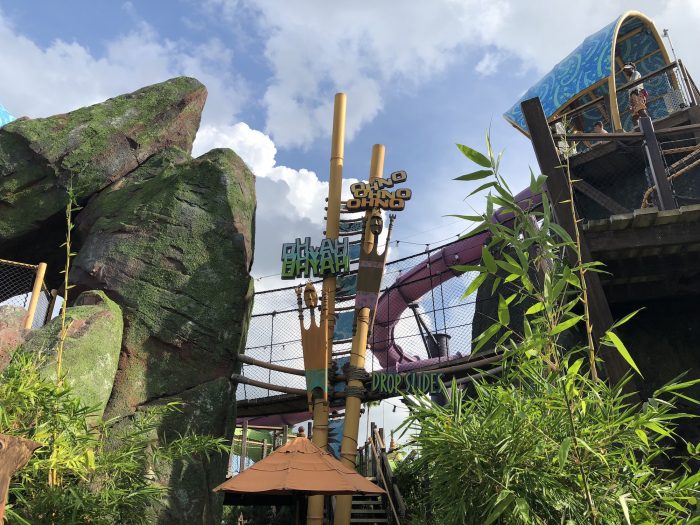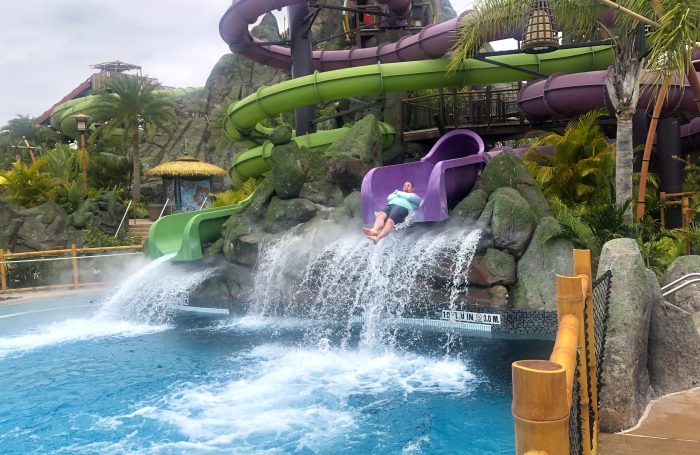 One great thing about Tapu Tapu is that you can see you're onride photos that were taken during the day.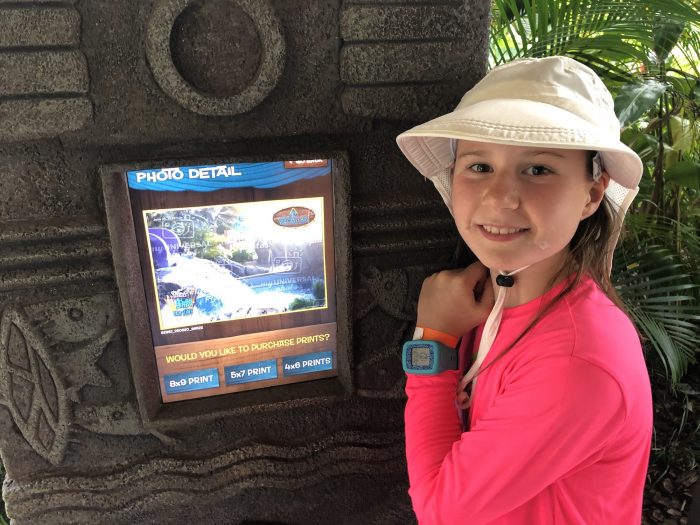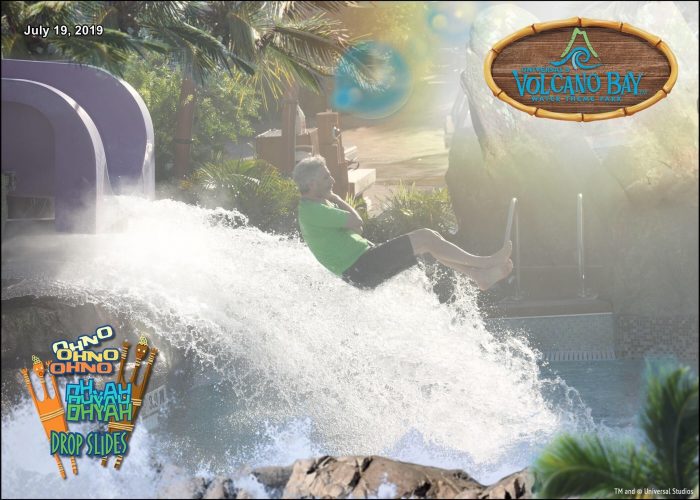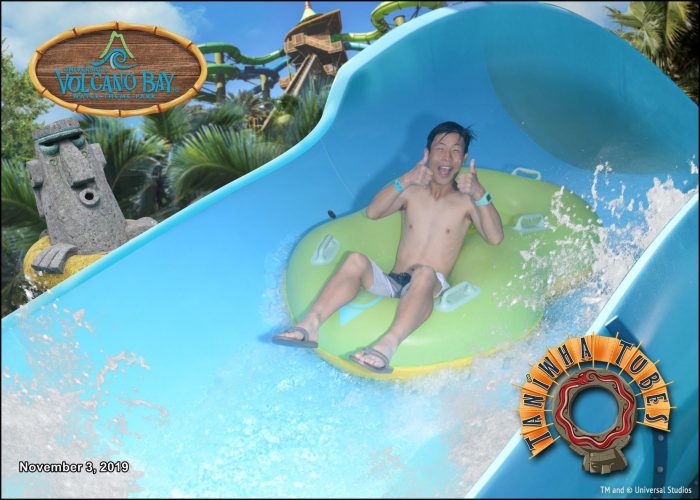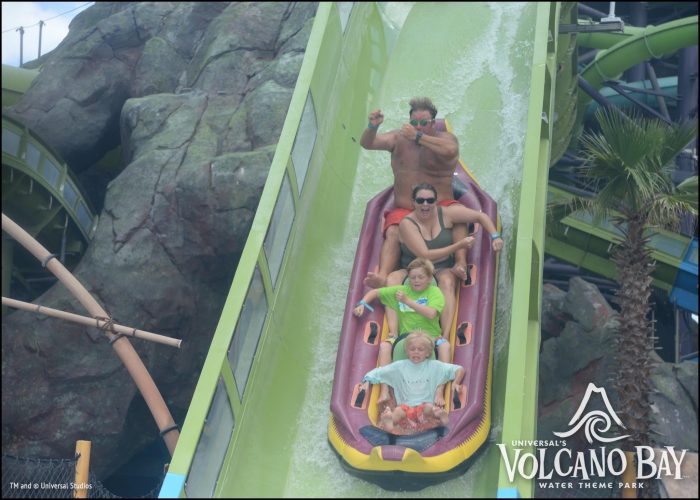 "Indescribably beautiful…."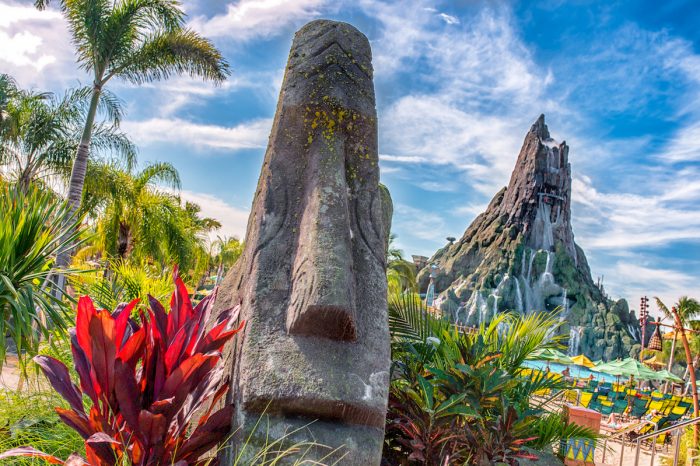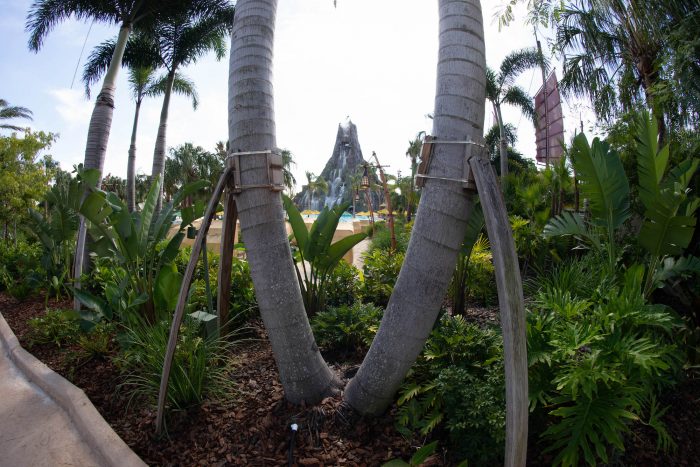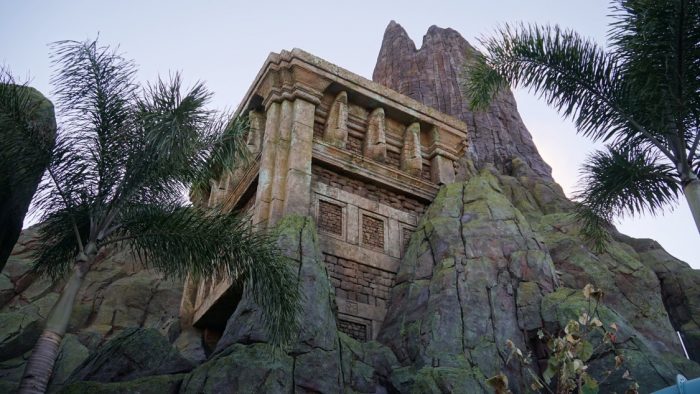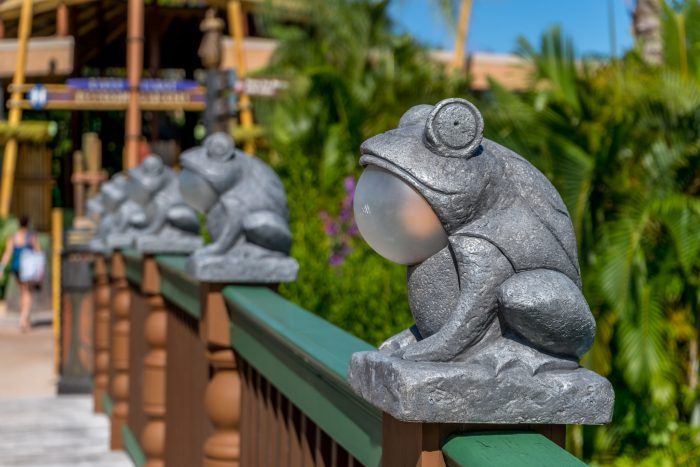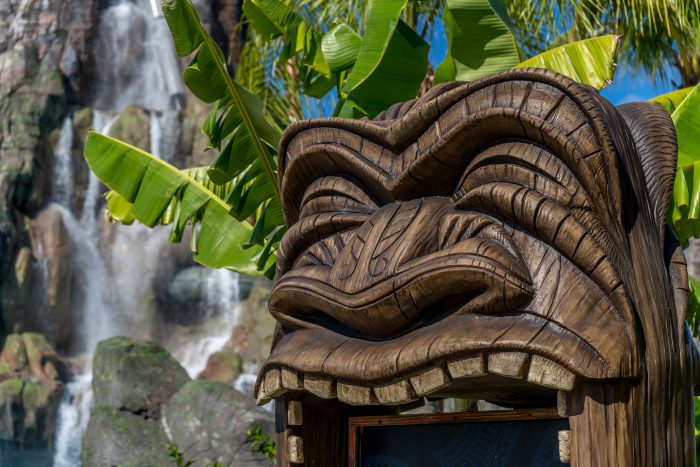 There are several different areas at Volcano Bay set aside for photo-ops.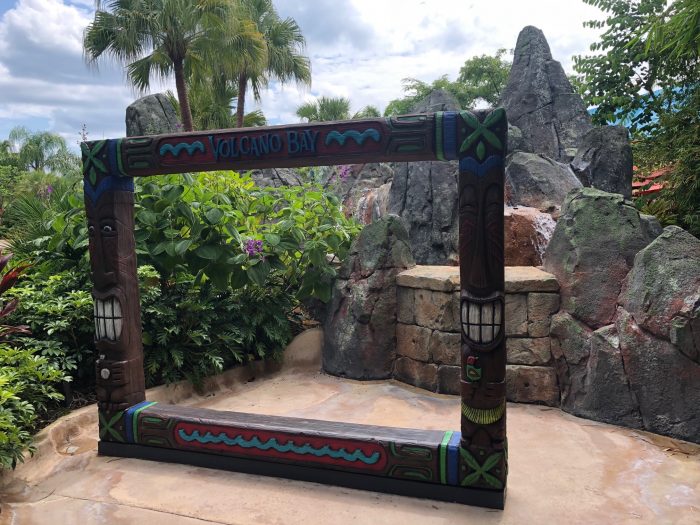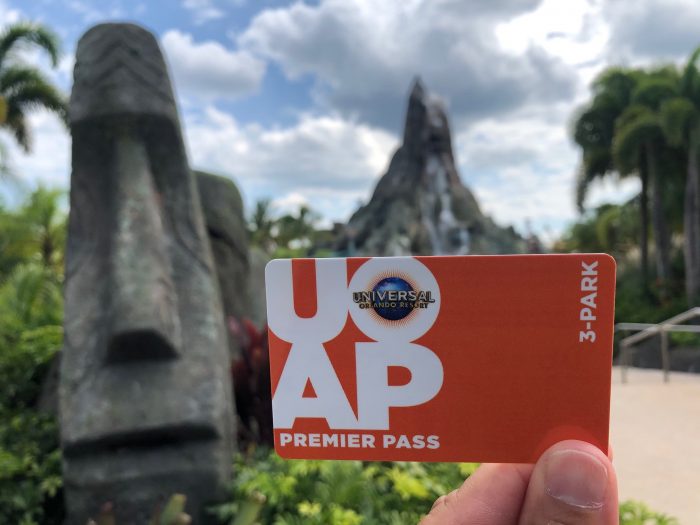 UPON REOPENING: SHOULD YOU FEEL SAFE?
A lot of news coming out of Florida will show people behaving poorly when it public. Who hasn't seen the photos of beaches packed to capacity, with almost no one practicing social distancing, wearing masks, or doing anything to make it safer for themselves or people around them. REST ASSURED, this is  not what you will be seeing at Volcano Bay, the other Universal theme parks, CityWalk, or the onsite hotels. As a person who lives and works in Florida, I felt more safe at every single point during my stay at the Universal Orlando Resort than I have at any other time over the past 4 months. I'm going to go more in-depth on this in next week's SATURDAY SIX looking at staying on-site, but here's a look at some of the new procedures you will see at Volcano Bay.
As you can see when you are approaching the main entrance, signage is already in place letting guests know of the new procedures.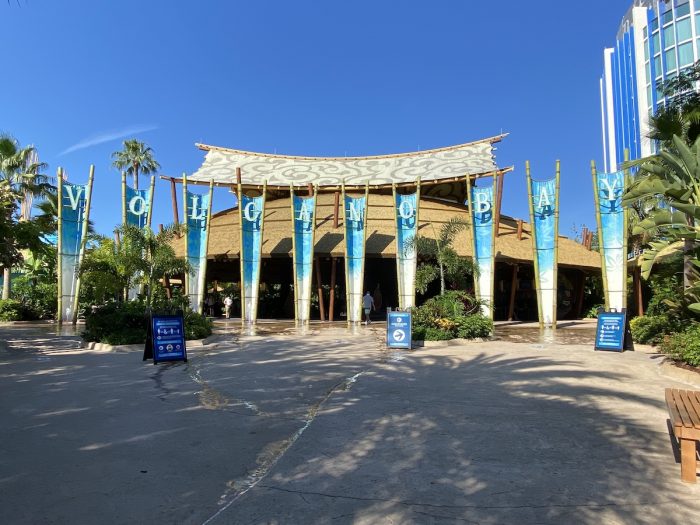 At every place where there could be people queuing, there are markings along the floor to help them keep their distance.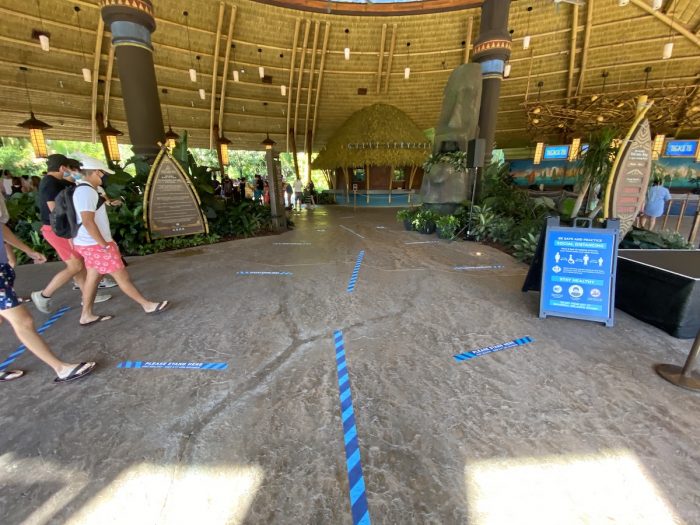 When you walk into the Volcano Bay park, there is even more signage wherever you go. There is no "plausible deniability," no "I didn't know," no excuses whatsoever for not following the rules.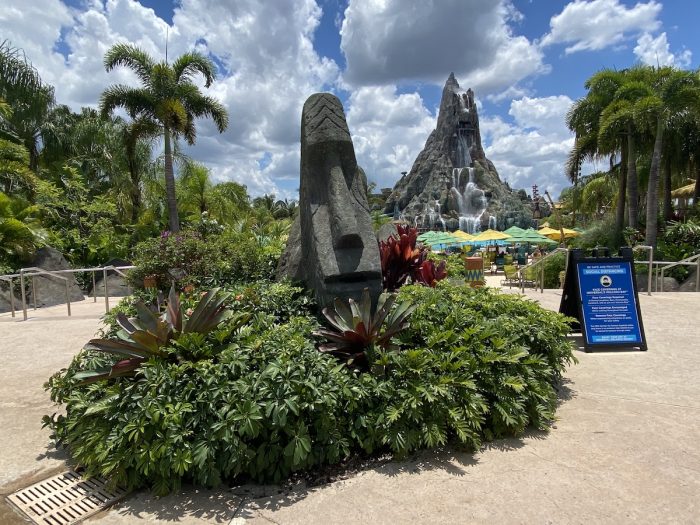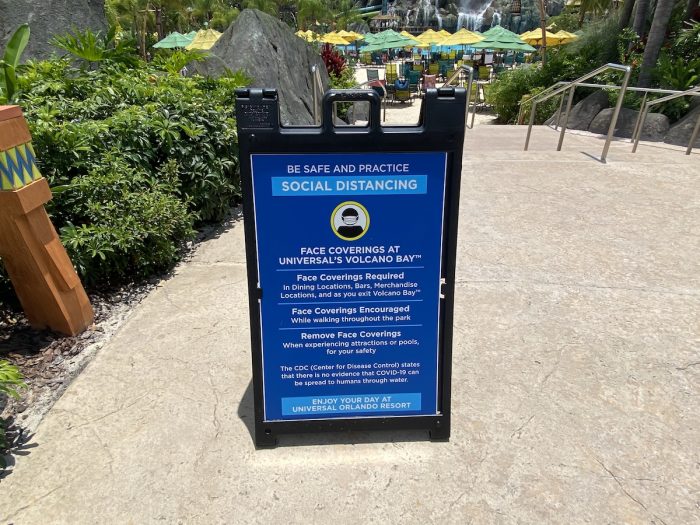 The stores have social distance markings on the ground, and Team Members are always making sure the amount of people inside any store is controlled. You must be wearing a Face Covering to enter any store, or in any dealings with a Team Member. I wrote about  getting the ice cream earlier, and even though it is an outdoor window kiosk, I still had to be wearing a mask when ordering. There was a concierge booth located across from the ice cream stand, and they gave me a free Face Covering to use. There are concierge stands located across the park.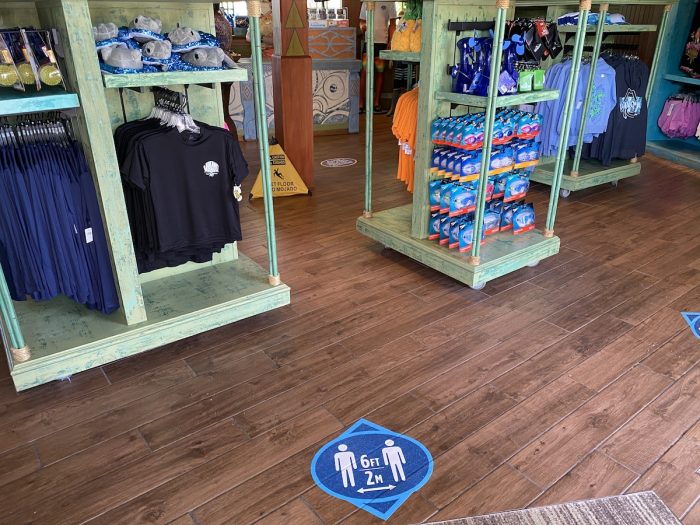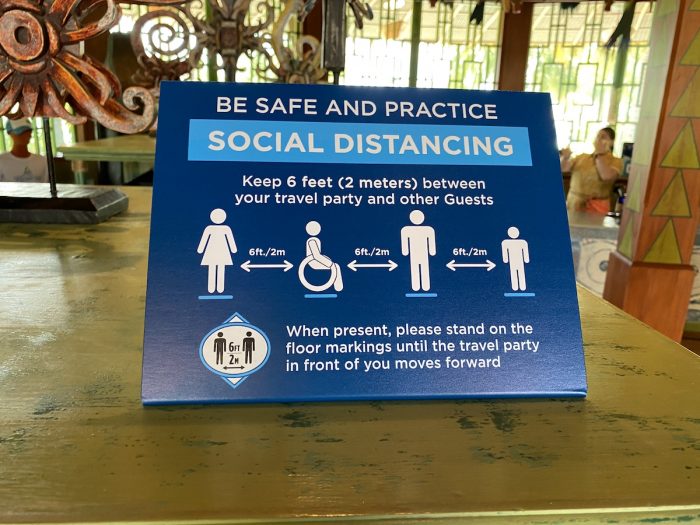 The areas for food and drink at Volcano Bay have similar rules. Social distancing markers have been placed on the ground.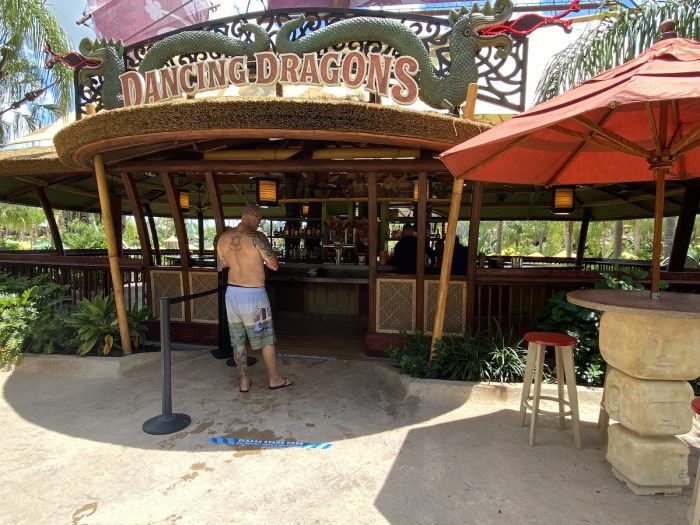 Menus are disposable.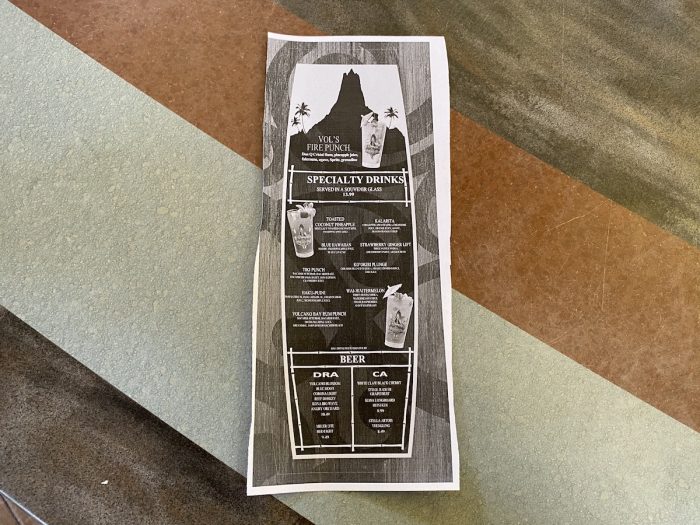 Tables and seating has been removed at the bar areas.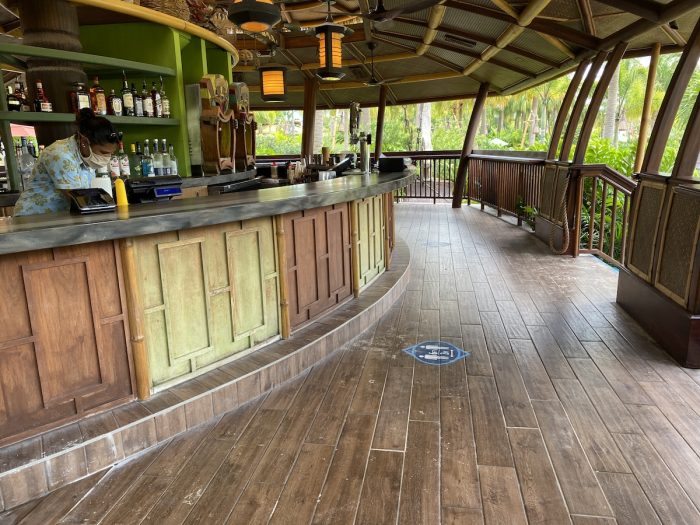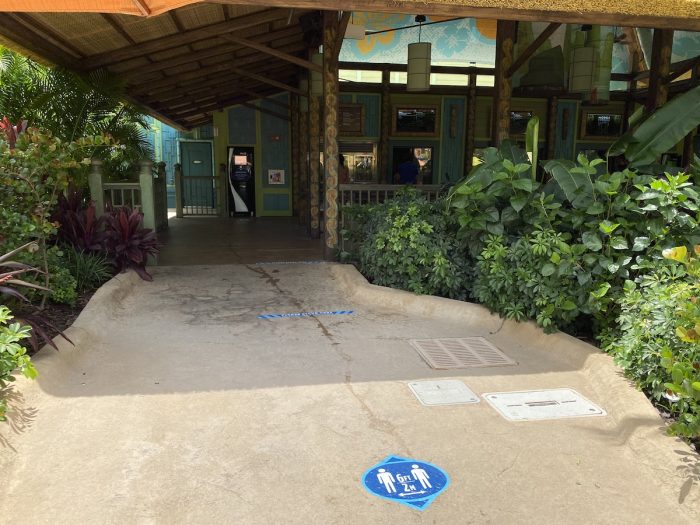 For things that can't be cleaned constantly, they are made unavailable to guests. This can include entire locker areas or a single Coke Freestyle machine.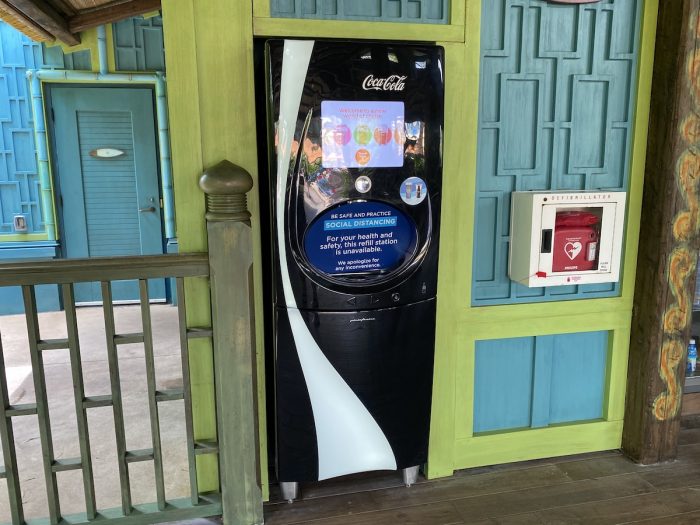 I mentioned in the rides and slides section some of the cleaning procedures in place, and it's a good thing to know that anything you use that may have been used by another guest has been thoroughly cleaned. Life vests, family tubes for slides, and even the personal tubes at the lazy river.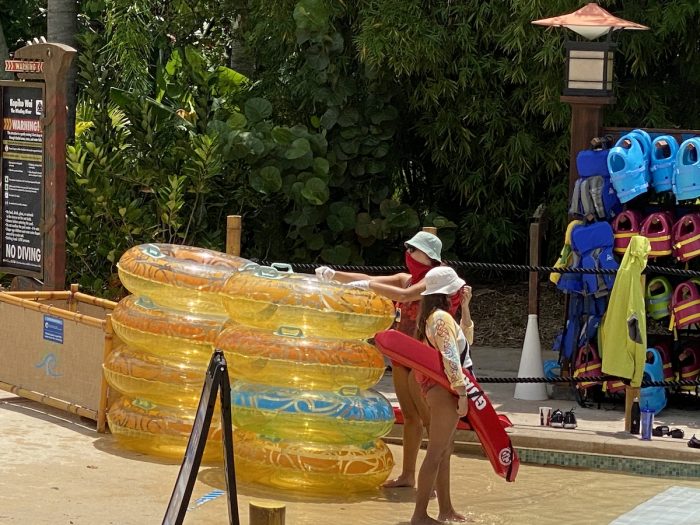 Going to a public area like a hotel or theme park during these "unprecedented times" is a personal decision. The safest decision is to stay home. But, if you are going to go out, there is some peace of mind in the procedures that the entire Universal Orlando Resort has put in place – including at Volcano Bay – make the entire experience as safe as it possibly can be.
So there you have it: The SATURDAY SIX spends a day at VOLCANO BAY! See you next weekend for the latest installment of the SATURDAY SIX, where we'll look at something fun from the world of Disney and Universal. If you enjoyed yourself, be sure to check out The Magic, The Memories, and Merch! articles covering the latest from the Disney Outlet Stores. You can also follow Your Humble Author on Twitter (@derekburgan).
If you enjoyed this article, you will surely like the following: 
DAVID AND DEREK: The Do's and Don'ts of COVID-19 protocols at the theme parks
6 Reasons We Love Universal's HARD ROCK HOTEL
SATURDAY SIX Presents: The Disney Signage Hall of Shame
Special Thanks to The Elite Brandon Glover, the bio-est of all reconstructs @bioreconstruct, Captain Cruiseline Scott Sanders of the world famous Disney Cruise Line Blog, my personal protege Hunter "Elvey" Underwood, the SAT SIX Fun Squad of Parkscope Joe and "the Dadalorian" Nick, hot shot Michael Carelli, charter member of the Universal Four @Nitro230, and Hermione Granger's tutor Megan Stump for their invaluable assistance with this article. The SAT SIX is inspired each week by goofballs Aengus Mackenzie and LitemAndHyde and you Potterheads will  enjoy Meg's other blog work over at the Central Florida Slug Club.