Walt Disney World Must-Dos Before Your Child Turns Three
The end is near. Soon your child will be three years old and the free rides are literally over. You're going to have to pay for their park ticket – groan! There's much debate about whether or not you should even visit the theme parks before your child is old enough to remember the visit. I am a firm believer that spending time with your child and interacting with them on a meaningful level is crucially important, especially in their first three years of life. I say go for it! 
It is more economical to go before they turn three and you have to purchase a ticket (which can add anywhere from $120 to $180 per day to your ticket costs). Or if you're a family like mine who has annual passes, a child's pass ranges from $40 per month to $75 per month (for us lucky Florida Residents). So, make the most of the time you have when your little one can be with you, without you having to pay for their admission.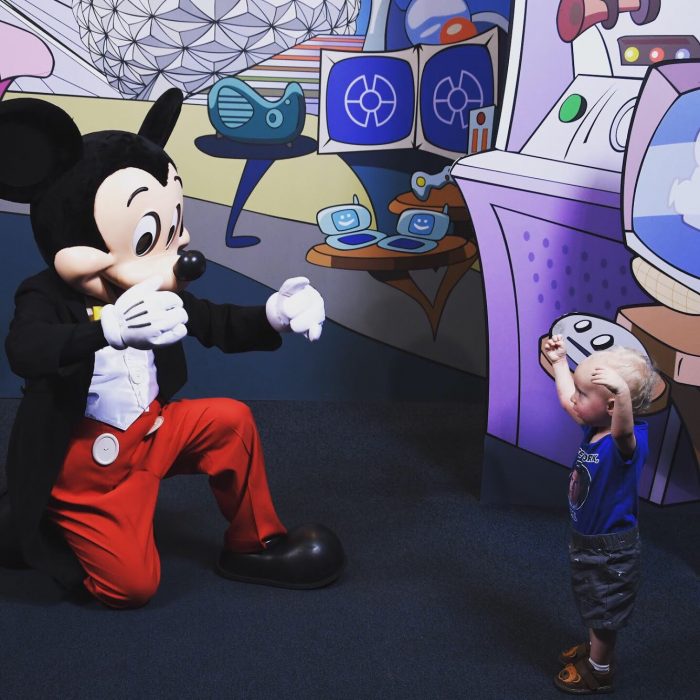 Dress Them in Cute Clothes 
Your little one isn't old enough to object to the selection you've made for their wardrobe. Bring on all the cutesy outfits. Go all out and bring a costume or two along. Not only will you have some adorable photos in the end, but you're bound to experience some memorable interactions with Cast Members. We often dress our little guy with squeaky shoes when we go to the parks. At Star Wars Galaxy's Edge the Cast Members have often called them his Ewok shoes.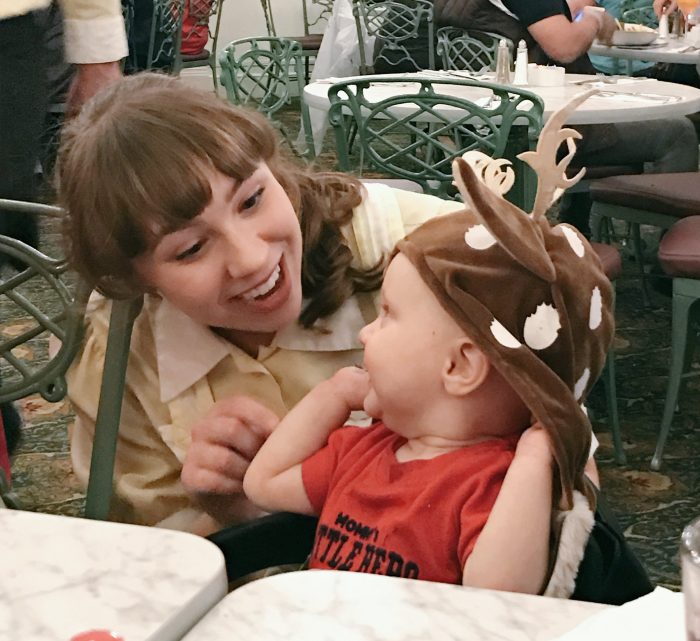 Ride the Big Rides
Once you're actually paying for your little one to be there you're going to want to get your money's worth. You're probably going to focus on the attractions they are actually big enough to do and that appeal to them. But right now the only people you're paying for is the adults, so it's okay to cater to what appeals to the big kids. The reason little ones under three don't have an admission charge is because they aren't tall enough to ride some rides. So take advantage of this and do the big rides.
How does a family with a little one too small to ride the big attractions actually get to ride the big rides? Child Swap is the answer. No, it's not a reality TV series in which you switch your kid with someone elses, but I suppose if Disney+ runs out of ideas it could happen. Child Swap, or rather, Rider Switch enables members of your party to go through the regular stand-by line while another member of your party stays with the little tyke who can't ride. Once the first group is done, one adult stays with the child while the other who didn't get to ride the first time goes through the FastPass+ entrance instead of having to wait through the standby line. Generally this FastPass+ entrance will extend to up to two members of the original party to join the guest who had to wait with the child.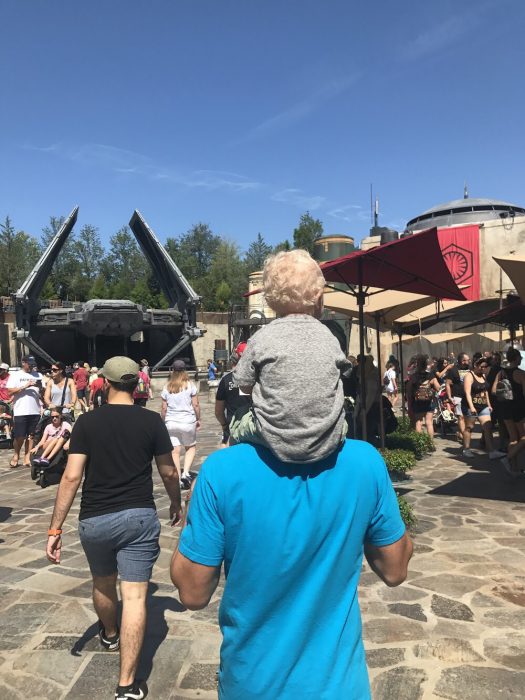 Get All the Photos
One saying I try to keep in mind every day with my little son is "your child will never be this young again". I am one of those moms that takes a ton of pictures and videos everyday, but especially when we're having family fun together. Some of my favorite family photos are taken by Disney's Photopass Photographers. It does take some time to wait in line at popular photo spots, but the photos are usually worth it. Since you are not paying for a ticket for your little toddler your time would be well spent getting some fun, professional photos in the parks while they are at such an adorable age. If nothing else these photos will get you through the upcoming "threenager" years.
Visit Disney's Animal Kingdom
Your inclination may be to take your little cherub to the Magic Kingdom, and that's ok. But, I implore you to consider Disney's Animal Kingdom. It was the first park we took our son to, when he was just about four months old and it is the park we tend to return the most with him. Little babies and toddlers are fascinated by the natural world, something we adults should aspire to return to once in a while. There's something magical about a little child waving to a live animal, or learning about the natural world. Sure, you can accomplish this at a zoo, but there's so much more to enjoy here too.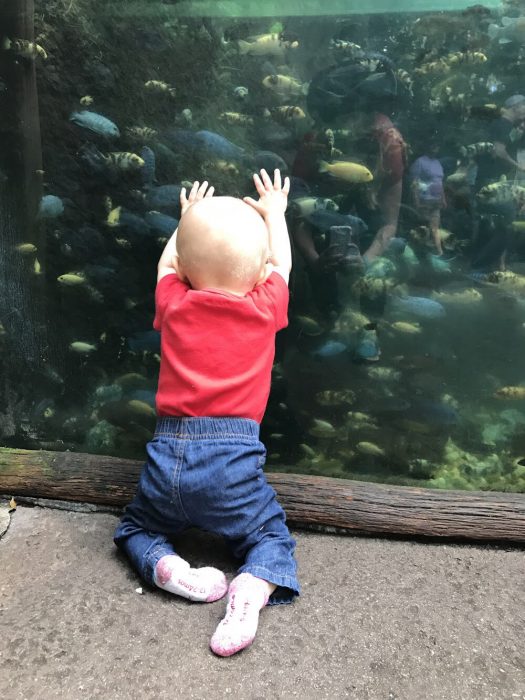 This park has more shade than the rest, and the pathways are better for exploring too. You can often find a pathway off to the side that your toddler can toddle around without the chaos of a large crowd. You've also got the Boneyard in Dinoland USA, which is a haven for letting your toddler get some energy out, though they may have to share the space with bigger kids. Rafiki's Planet Watch is also a must-do for little ones because there's a train ride and a petting zoo area. What more could a toddler ask for (except maybe a juice box)?
Disney's Animal Kingdom has the absolute best Baby Care Center of the Disney parks. It is the largest space and has more amenities than the others. Even if your little one doesn't need bottles or diapers anymore this is still a great spot to relax and recharge for a few minutes. Plus they have food pouches, wipes, and other supplies to make your life easier.
Kids Nite Out
Spending time with your kiddo is absolutely important. But so is keeping the spark alive in your relationship. Since you don't have to pay for their ticket, perhaps you won't feel so bad for having a few hours in the parks to yourselves. Kid's Nite Out has been serving the Orlando attractions area for 20 years! They offer a variety of services including in-room babysitter for kids age 6 weeks to 12 years old. They can also assist with pet sitting and caring for anyone in your party who is elderly and might need some extra help. 
Rest, rest, rest
I personally recommend scheduling some rest time every day you're on vacation, no matter where you are and who you are with. Having a little baby or toddler with you at Walt Disney World is fun, but exhausting, and it is important that you stick to a routine schedule as much as possible. Whatever your nap times are at home, keep them while on vacation. Each of you will feel much better, and since it is one less ticket you've paid for it won't feel like you're not getting the best bang for your buck.