WDW Crowd Calendar Update: October and November 2021
Trying to predict Crowd Levels has been a challenge this year. In July it looked like we had turned the corner and things were returning to normal. Disney dropped the mask mandate; more attractions, restaurants, and hotels were opening; and attendance was up. In August and September, we saw low wait times and crowd levels. For October, with the 50th anniversary, lower COVID-19 rates, and Annual Passes being sold again, we expected more normal crowd levels.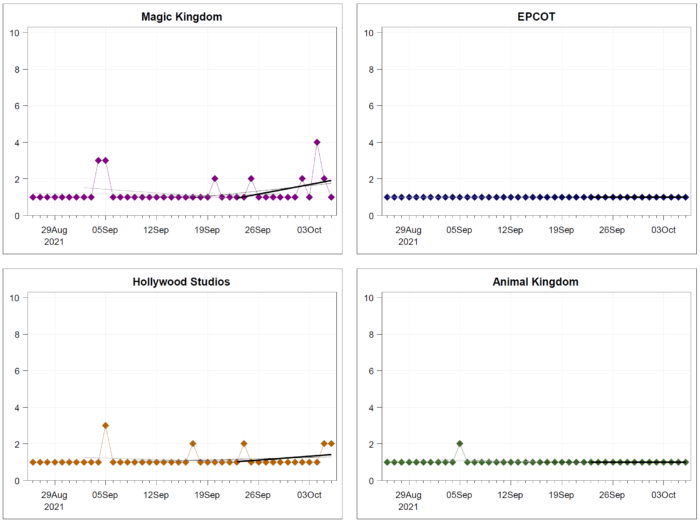 After seeing the first week of October, we expect crowds to remain low. If COVID-19 rates stay low in Florida, the earliest we expect to see normal crowds is for the Thanksgiving break. The current update only affects October 8 – November 18. Wait time predictions and crowd levels starting November 19 are based on pre-pandemic data. If travel to Florida stays low, we will re-evaluate and update the Crowd Calendar in mid-November.
How can crowd levels be so low when…
Yes, Disney is hosting the Most World's Most Magical Celebration. The celebration started October 1, but lasts 18 months. 2022 is going to be a better time to visit. Anticipated attractions, like Guardians of the Galaxy: Cosmic Rewind, will not open until sometime next year.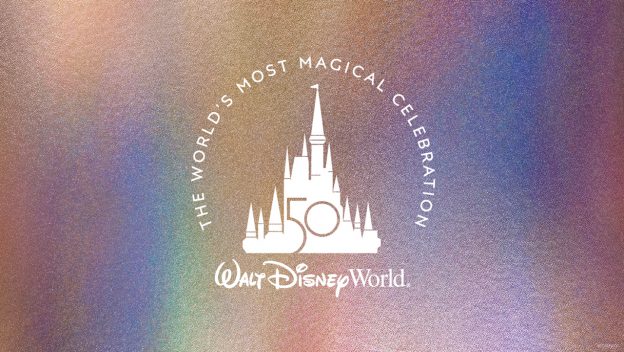 Yes, Disney hotel room availability is low. Disney's hotel occupancy rate is high year-round. Even in normal times, Disney will manipulate the number of rooms available to keep prices high. During low crowd times, Disney will host conferences and sporting events to fill rooms. They will also schedule renovations when demand is low. During the COVID-19 pandemic, Disney has kept whole hotels closed.
Yes, Disney dining reservations are hard to get. We know, our Reservation Finder has over 12,000 active searches for the next 60 days. Just like hotels, Disney is not using 100% of the capacity at restaurants, and some restaurants are not open. Below are pictures from Space 220 and Boma. Even with no reservations available on the Disney website, fewer than half the tables are being seated.
Yes, Park Reservations are not available. Park reservations are easier to get than many dining reservations, but there are dates and parks that do fill up. Like hotels and restaurants, Disney is limiting park capacity. On October 2, I was at Hollywood Studios. I arrived at the park at 6:10 pm. In less than 3 hours, I did Mickey & Minnie's Runaway Railway, The Twilight Zone Tower of Terror, Slinky Dog Dash, and Star Tours: The Adventures Continue, as well as Star Wars: Rise of the Resistance twice.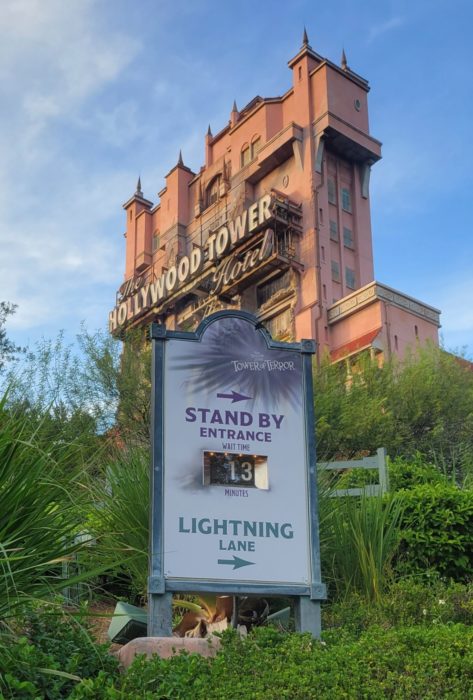 Why is Disney limiting capacity?
The root causes of the lowered capacity are COVID-19 and profit. The pandemic has had many unintended consequences. The disruption in the supply chain has limited the goods that Disney can source. Staffing shortages have been seen across the country and are affecting Disney. The more stuff and staff they need, the more it is going to cost. When limiting capacity, Disney can charge a premium. Below is a hypothetical chart. Disney has determined there is some specific capacity that will maximize profits.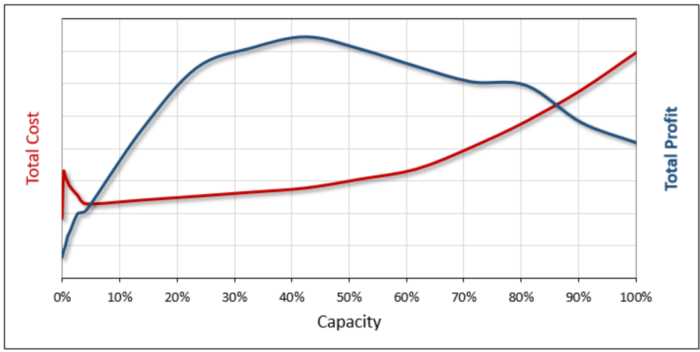 For crowds to return to normal, it is going to take more than the end of the pandemic. Disney's costs will have to return to normal or guests will have to pay more to offset Disney's increased costs. One thing is certain: even with progress towards "normal," we have a long, long way to go.
Have any questions about this Crowd Calendar update? Let us know in the comments.