What I Love! A Big Announcement at Magic Kingdom
It's the place where dreams come true. And when the time came to announce that a dream of mine had come true- one that I thought was absolutely impossible- there is one place I had to go to share the news with the world. Although Disney's Animal Kingdom is my favorite park, when the time came to announce our pregnancy we just had to go to Magic Kingdom.
I have a medical condition that makes it very difficult to become pregnant, so I thought I'd never actually have a child of my own. My pregnancy was considered high risk so shortly after we found out we were pregnant we also found out that we were having a boy. This meant not only could we announce our pregnancy, but we could share that it would be a boy!
The following week we went to Magic Kingdom to do a little photo shoot. We found two different PhotoPass Cast Members and told them our story. Their excitement warmed my heart. The first PhotoPass Cast Member on Main Street U.S.A. helped us with the Cast Member selling balloons. We explained we wanted to purchase a balloon, but first we hoped we could pose with one blue one and one pink for a photo to announce our pregnancy. Then we purchased a blue balloon to continue the photo shoot near Cinderella Castle to announce that "it's a boy!"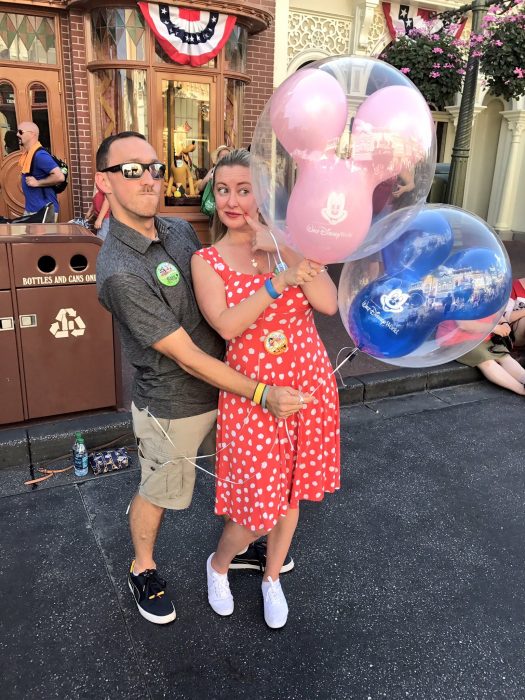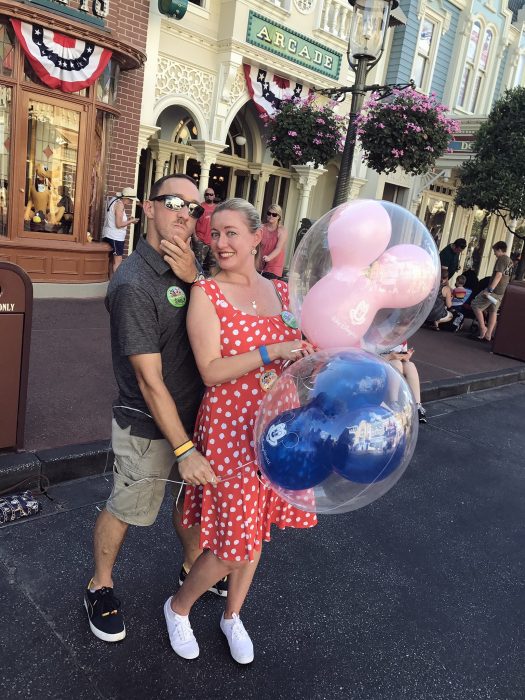 The second PhotoPass Cast Member took us over to the hub grass so no one else would be in the immediate area of our photos. She had some much fun with us, trying out different poses and locations in the area. We had "I'm Celebrating buttons" and a "First Visit" button that I put on my dress near my belly. The balloon traveled with us all day in the park. That evening we watch the Happily Ever After fireworks. While we waited I posted the announcement on Facebook and Twitter, and we cried tears of joy as we read the responses. Guests around us saw the buttons and the balloon, and our mushy reactions to our social media notifications – silly us – and wished us their congratulations.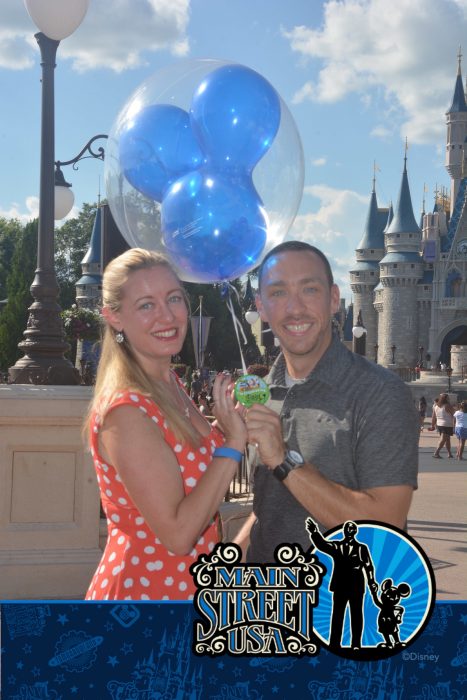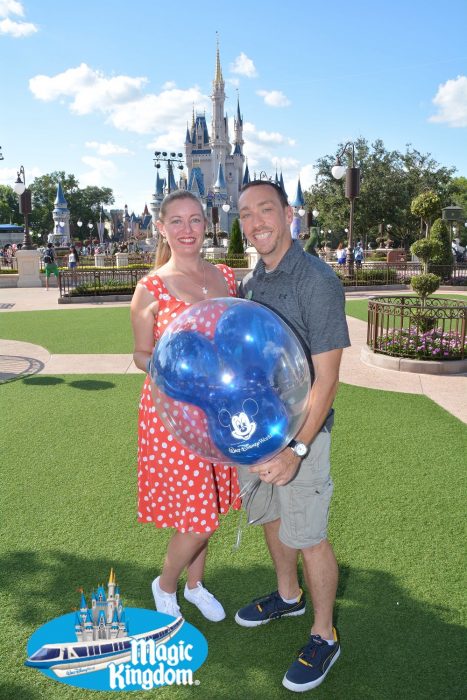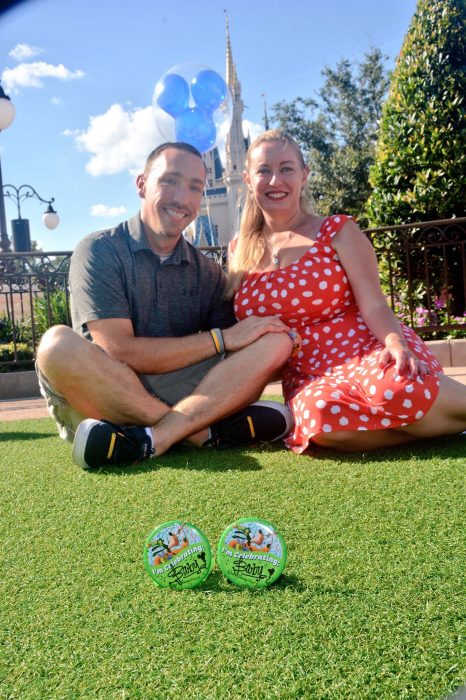 We cherish the photos from that day. Disney PhotoPass Cast Members have made many magical moments for us over the years. They are one of the biggest assets to the Walt Disney Company. I am grateful that we could create such memories, Walt Disney World is indeed the place where dreams come true.