Add Some Disney Spirit to Your Virtual Meeting: How to Change Your Zoom Background
Given this brave new world of social distancing, chances are you're spending lots more time at home*, probably in front of your computer. At least some of that computer time is likely to be on Zoom. In the past few weeks I've used Zoom to chat with friends, attend community meetings, and "go to" church. My husband has used it for work and all three of my kids have used it for school. Now that we have a houseful of people all working and talking online, sometimes it has been difficult to find a quiet place to conduct business.
Many folks have resorted to taking Zoom meetings in their closets, bedrooms, or, gasp, bathrooms, just to get a little privacy – places you might not want to give your co-workers visual access. Luckily, Zoom has a feature where you can change your background to a neutral field or to a photo of your choosing. If Disney is your happy place, choosing a Disney image for your background might just be the thing to improve your mood.
Here's how to do it:
First go to zoom.us and create an account. Then download the Zoom app onto your device. You can do this via the app store for your smart device or via Zoom for your computer. If you're having trouble at this point, go to the online Zoom help center. For example, here are instructions on how to download the Zoom app onto a Mac computer.
Once you have the app installed, open the app and then click on the tiny gear symbol just below your photo.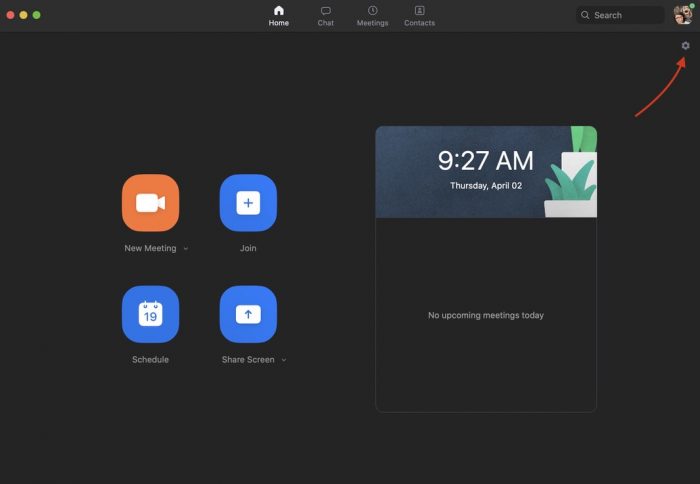 This will bring you to the control panel. Then click on the icon for "virtual background."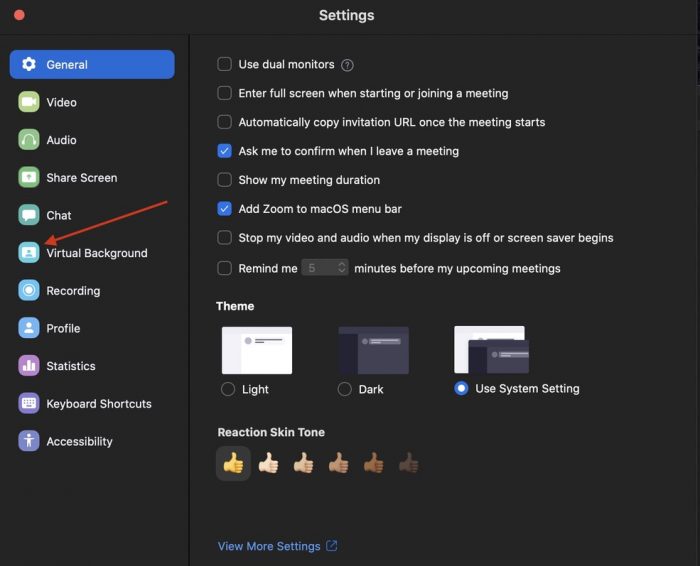 If you want to use one of Zoom's pre-loaded backgrounds, just click on it. To add a background of your own, click the little plus symbol.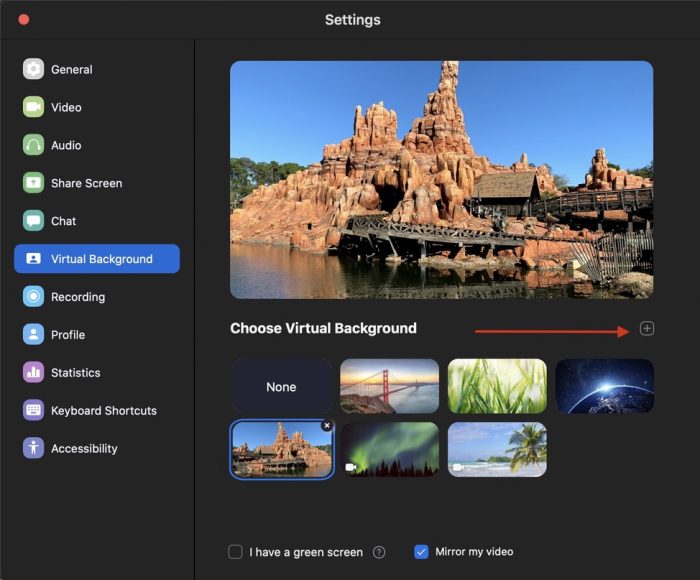 You'll then be prompted to select an image from your computer to add as a background.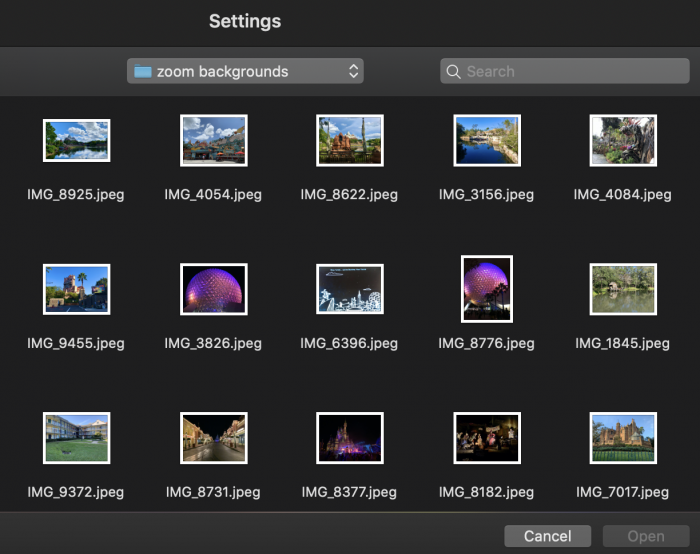 Select that image, and then the next time you're in a Zoom meeting, you'll see your selected image behind you, rather than the background of your actual room. See the difference between me with home clutter in the back vs. me with Spaceship Earth in the back.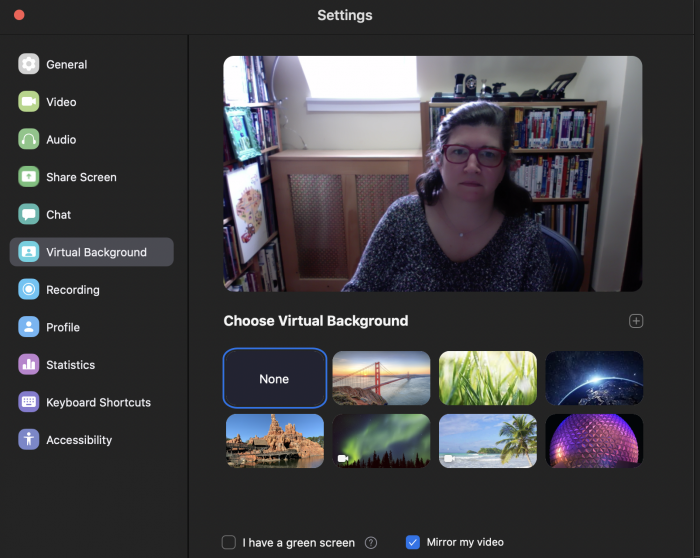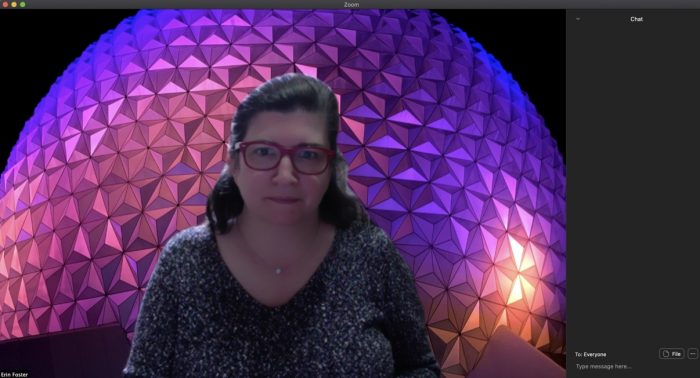 If you decide to change your Zoom background photo, be aware that, depending on your situation, the image you choose might be as inappropriate as having a messy closet or unmade bed behind you. If you're a corporate banker, having Goofy blowing kisses over your head might not add to the credibility of your financial advice, but for most of us, having a somewhat neutral Disney background is probably appropriate.
If you're a TouringPlans user, you likely have a cache of your own Disney photos that would be perfect as a Zoom background, but in case you don't, here are several that might work for you. Feel free to borrow them for home use. Most of these are recognizable as Disney-related images, but a few are more subtle. Yes, that's the lobby waiting area near the Contemporary hotel ballrooms and yes, that's the Iron Spike Room at the Wilderness Lodge. Your cranky boss might not know they're Disney photos, but you do.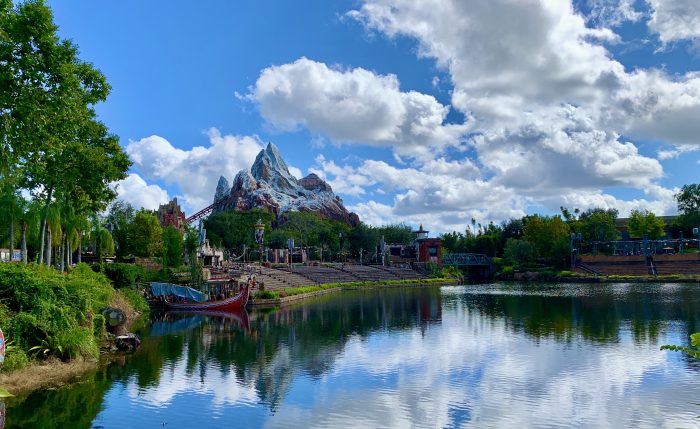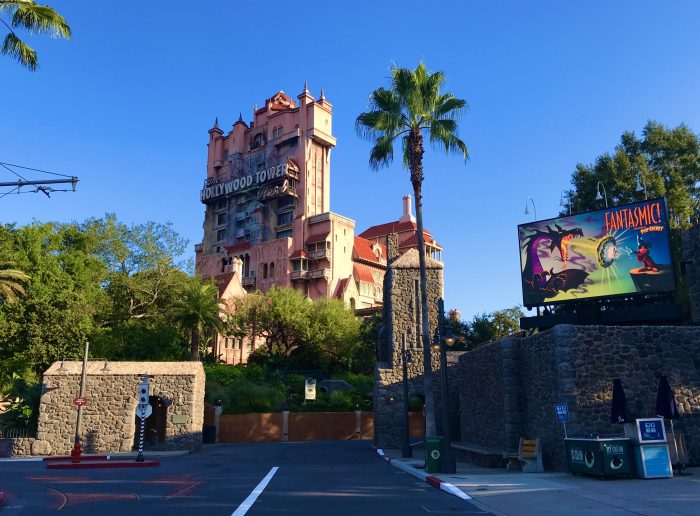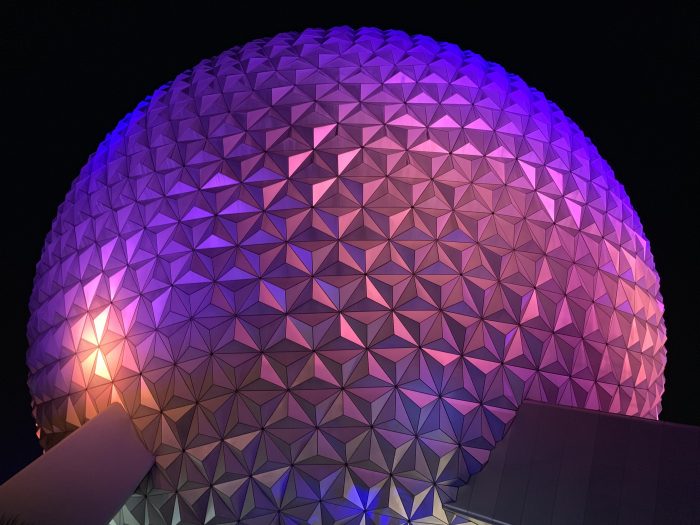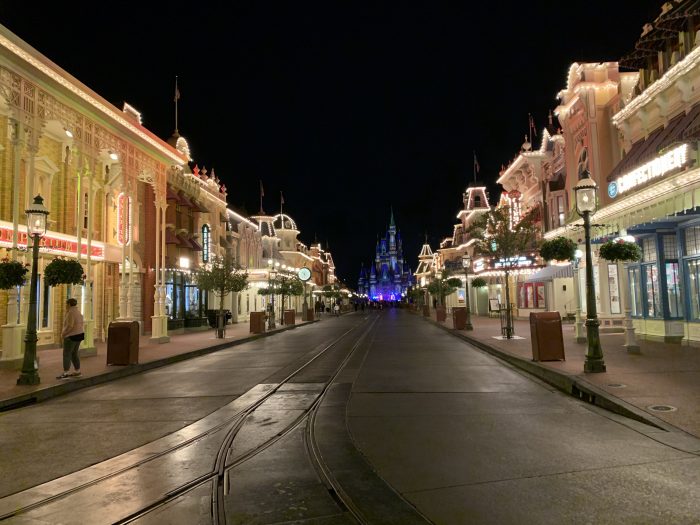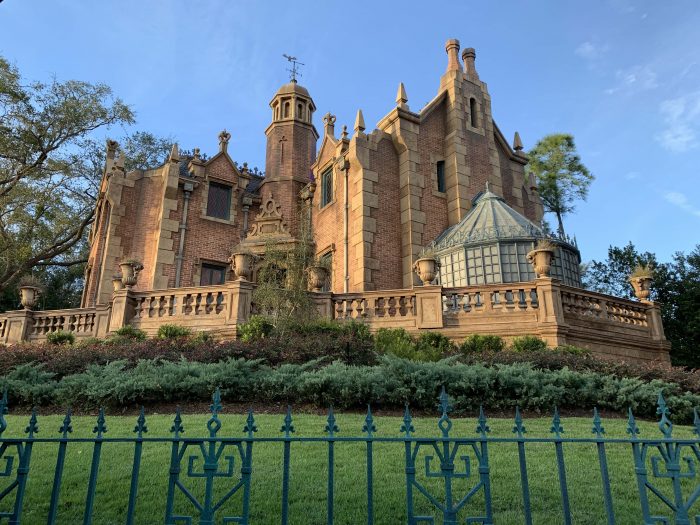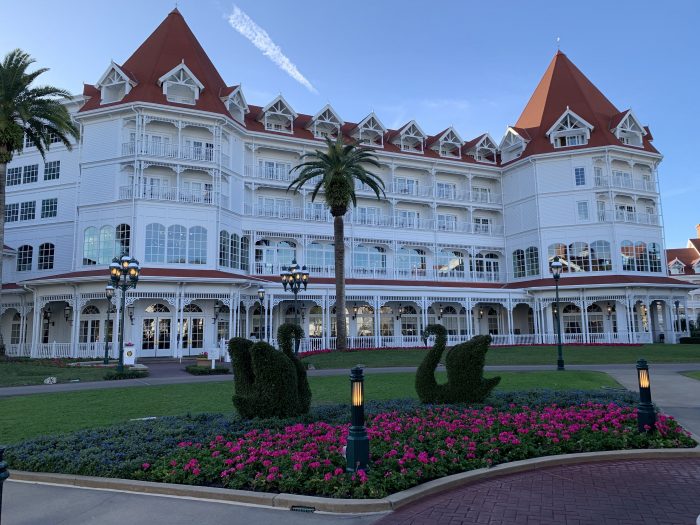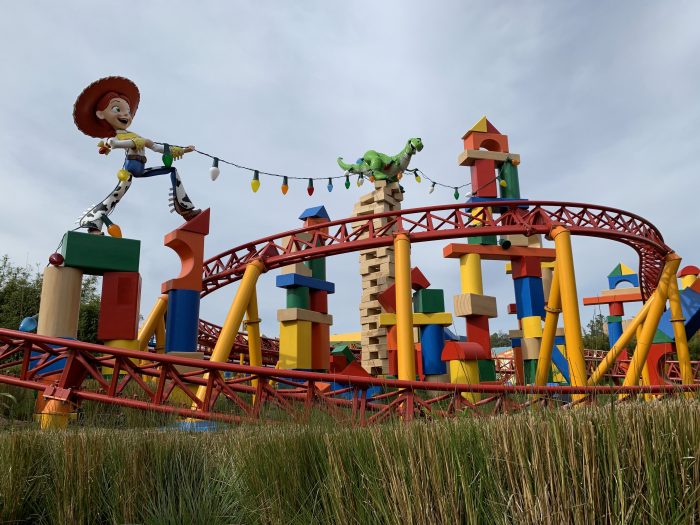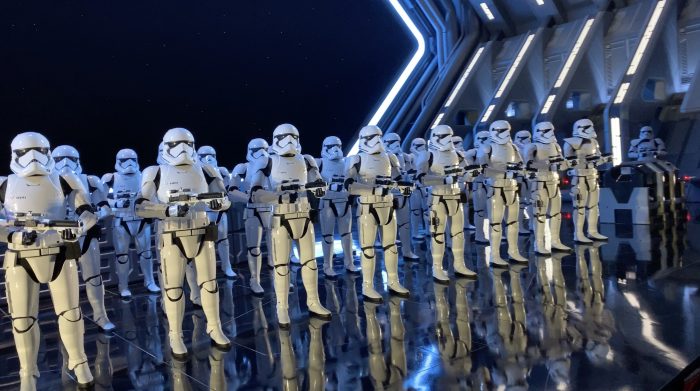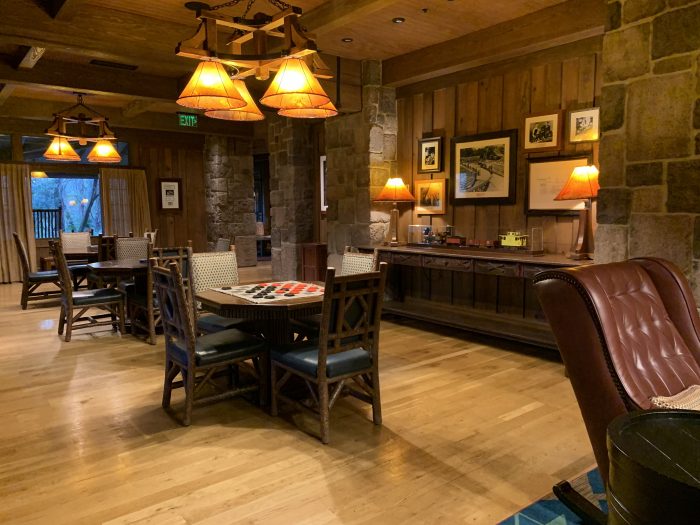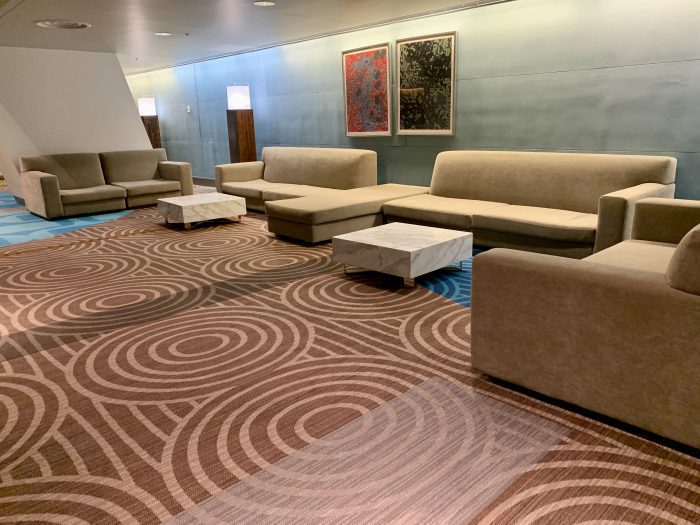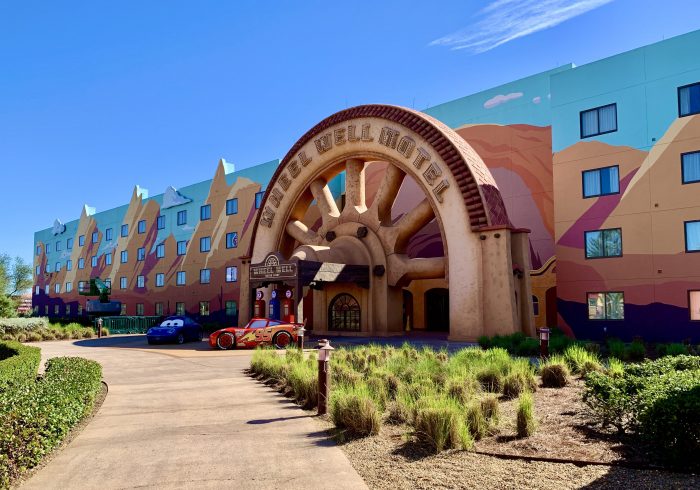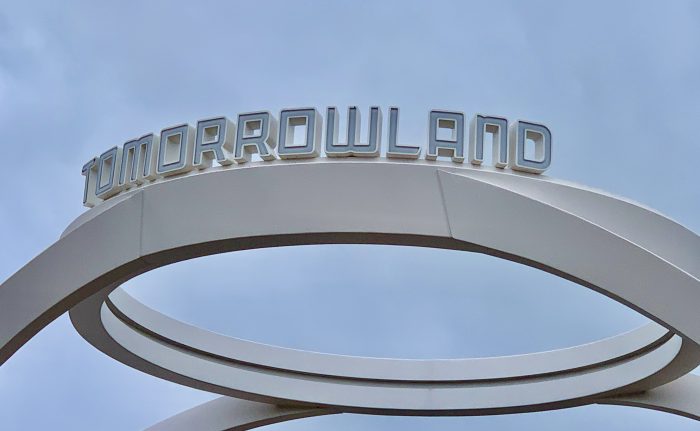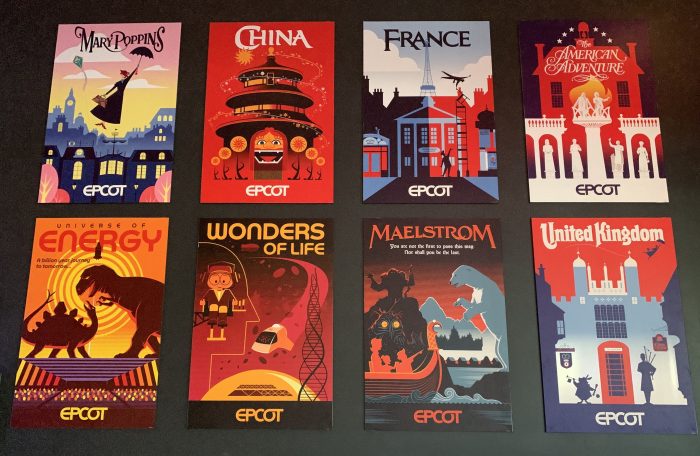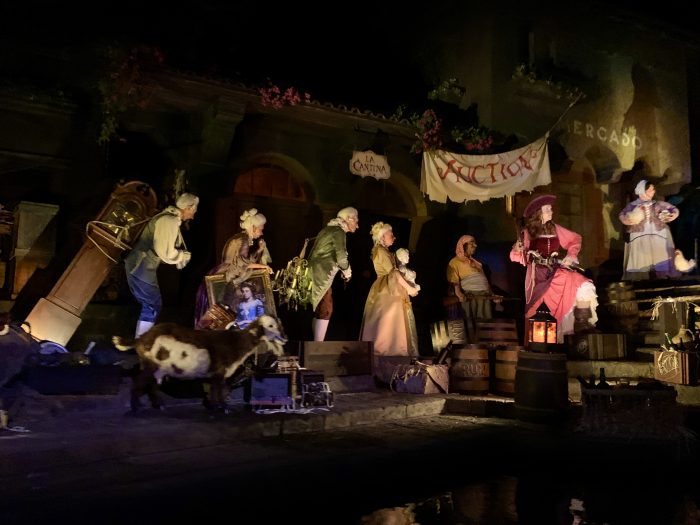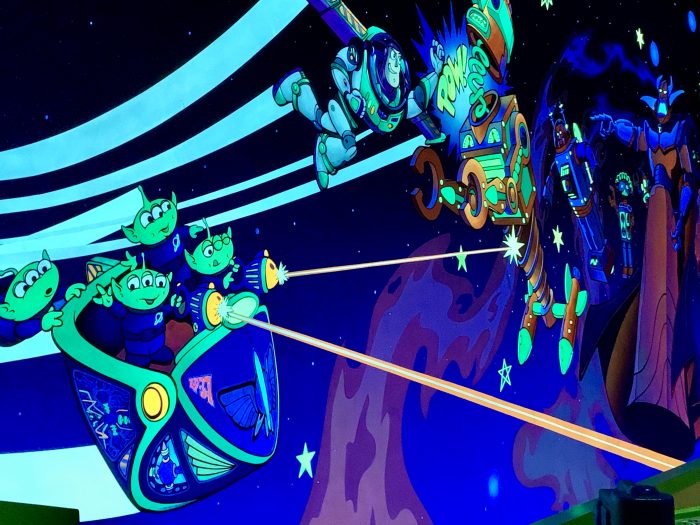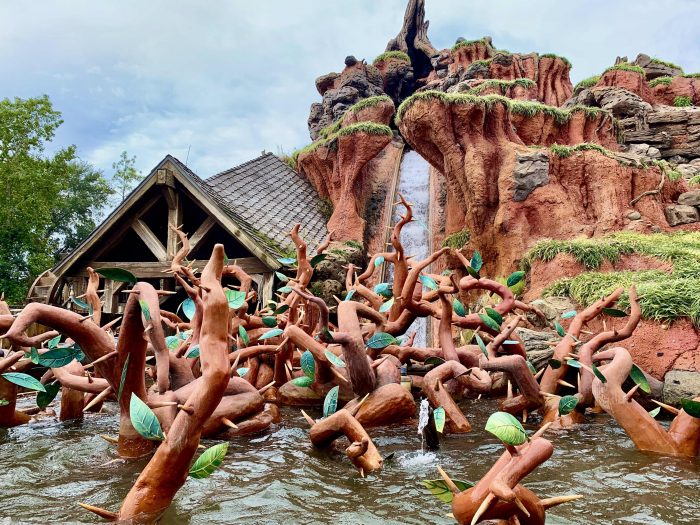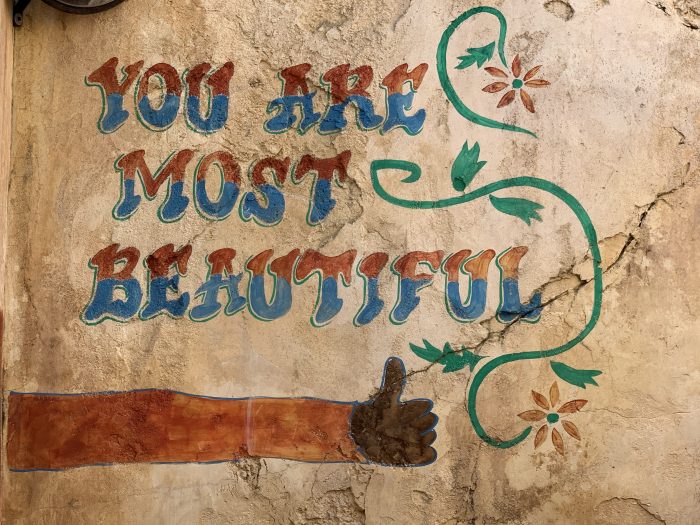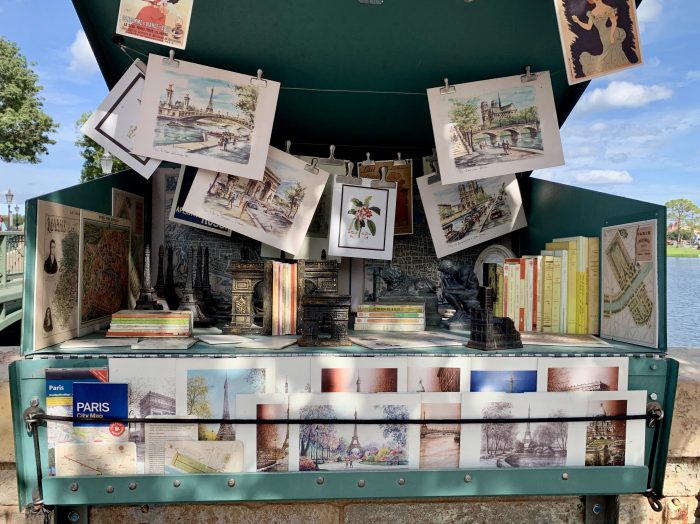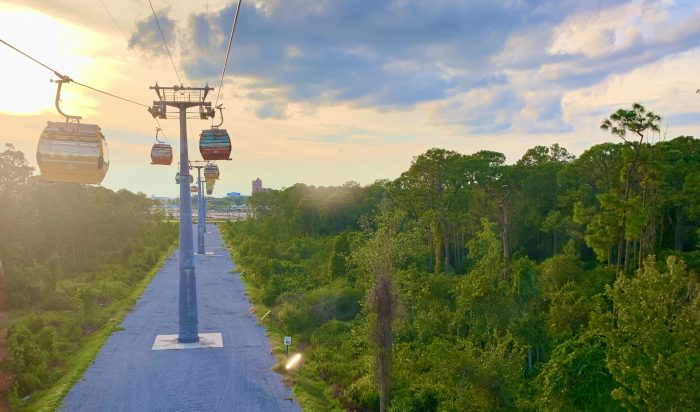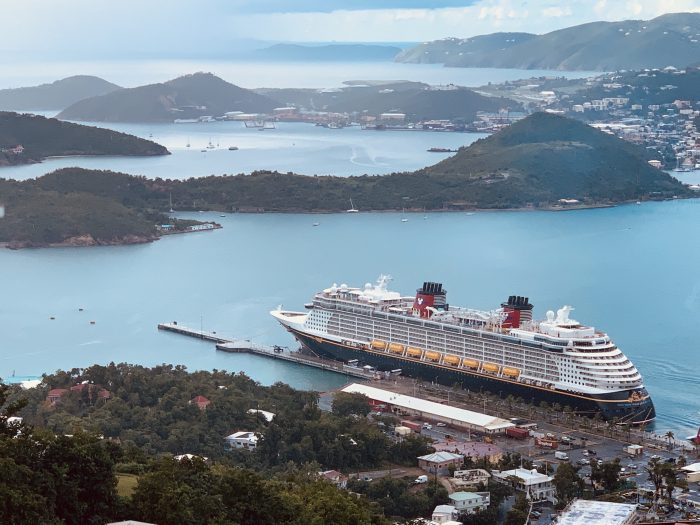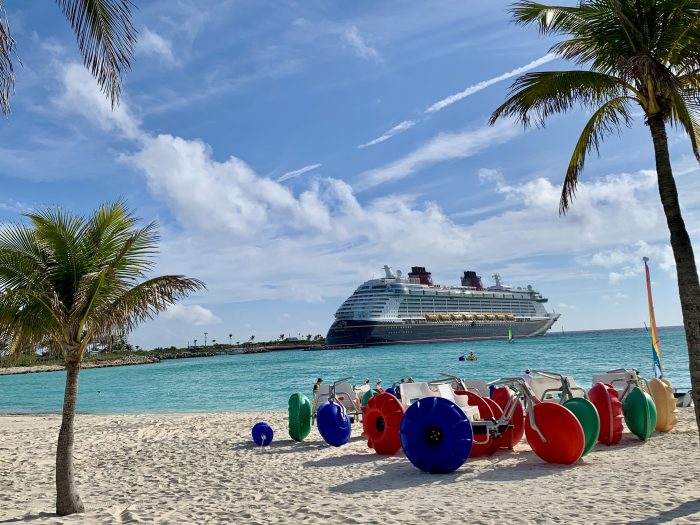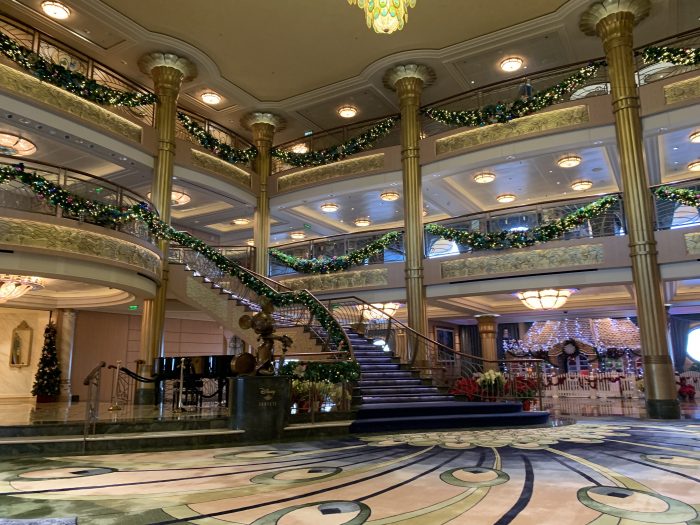 We hope this brightens up your Zoom meetings and takes away a tiny bit of the sting of being away from the parks. Let us know if you have a Disney-related background for your Zoom calls.
* PLEASE spend lots more time at home! And if you can't spend lots of time at home, that means you're an essential service provider – a doctor, nurse, hospital custodian, police, firefighter, grocery worker, delivery person, infrastructure provider, or other hero of the modern age. To those folks, and all the others helping keep us safe and fed, THANK YOU, THANK YOU, THANK YOU. We literally couldn't do it without you.