You Won't Find Any Star Wars Merchandise in Star Wars Land
I'm just back from my first trip to Batuu.
Yes, Batuu is Galaxy's Edge and Galaxy's Edge is Star Wars Land, but there is no Star Wars merchandise in Star Wars Land. Um, get it? When you're on Batuu, you're there, actually in the land, with nothing to pull you out of the environment. On Batuu, "Star Wars" doesn't exist, so there is no Star Wars merchandise there.
There is plenty of merchandise to buy on Batuu and plenty of Star Wars merchandise, but mostly they don't exist in the same place. There are some Galaxy's Edge items that you can find in other areas of the Disney World parks, but not vice versa.
Here's a look at what's where. (Note: It's certainly possible that Disney could decide on an entirely different strategy, but this is what I encountered during Galaxy's Edge opening week.)
Merchandise Found in Galaxy's Edge
Items in Galaxy's Edge are those that a resident or visitor to Batuu would need during their stay to entertain their kiddos, to fight their enemies, or to clothe or feed themselves. When there are home decor items or similar artifacts, they are typically things that might be made from found items on the planet.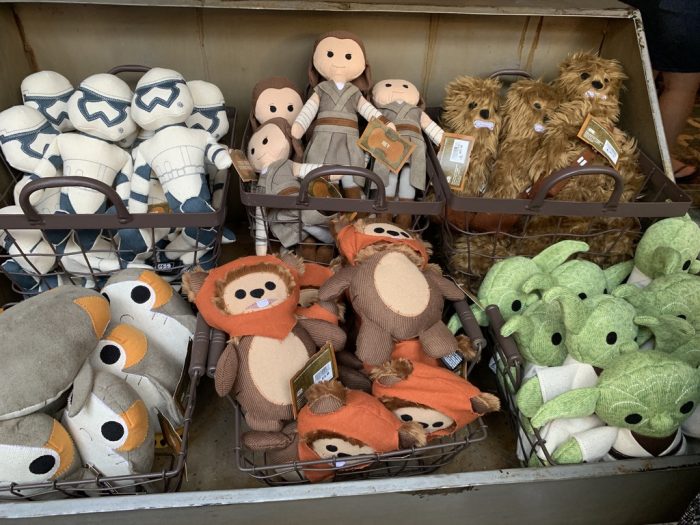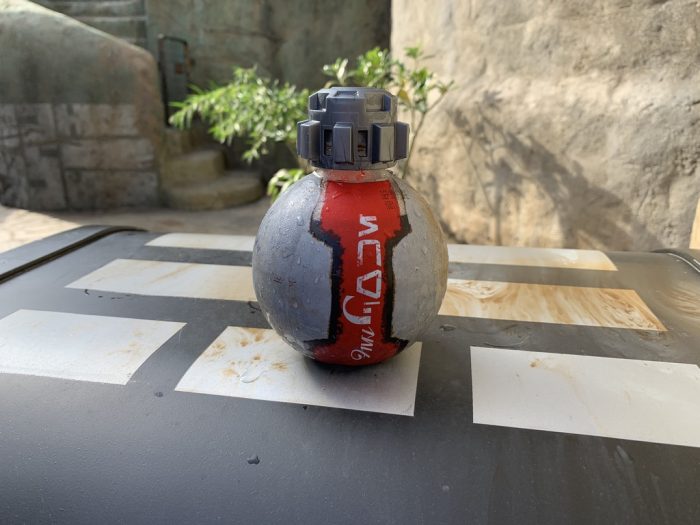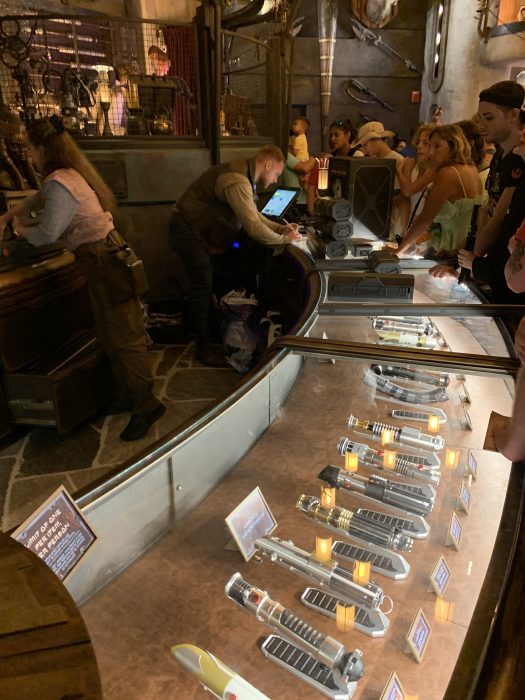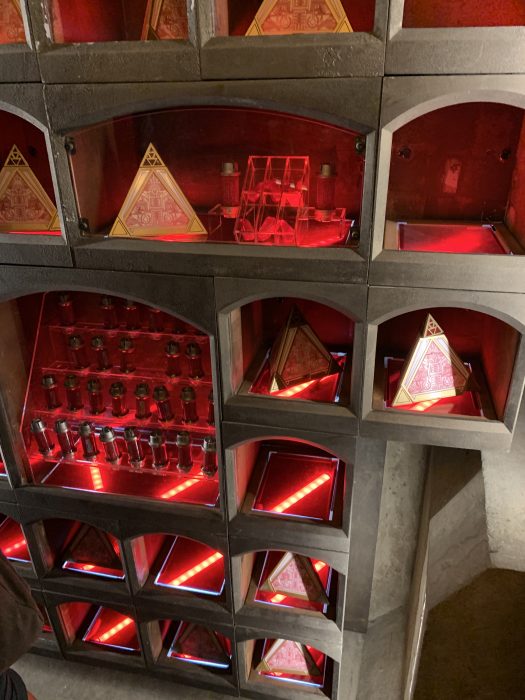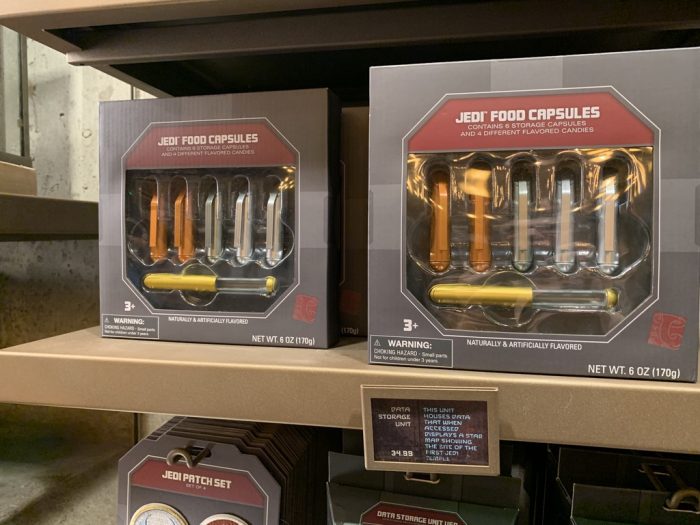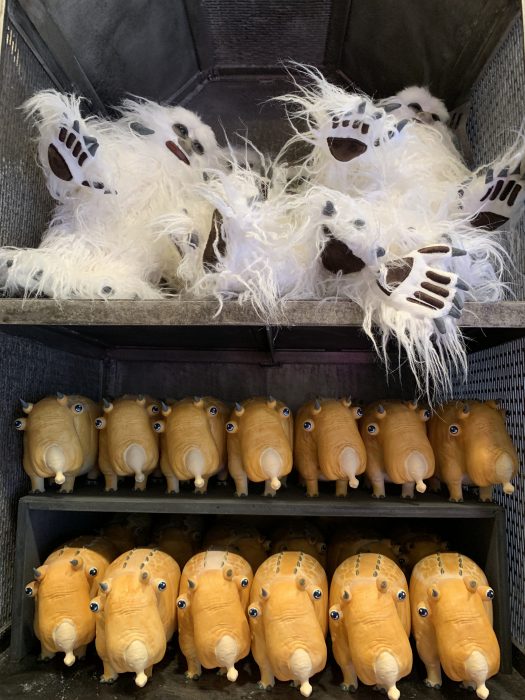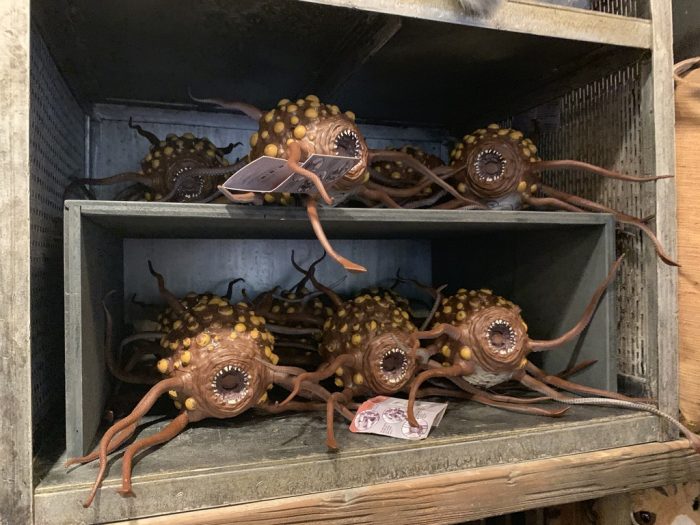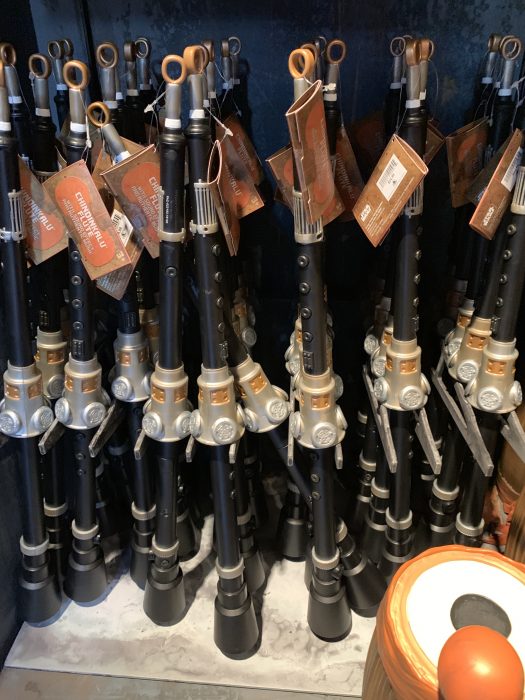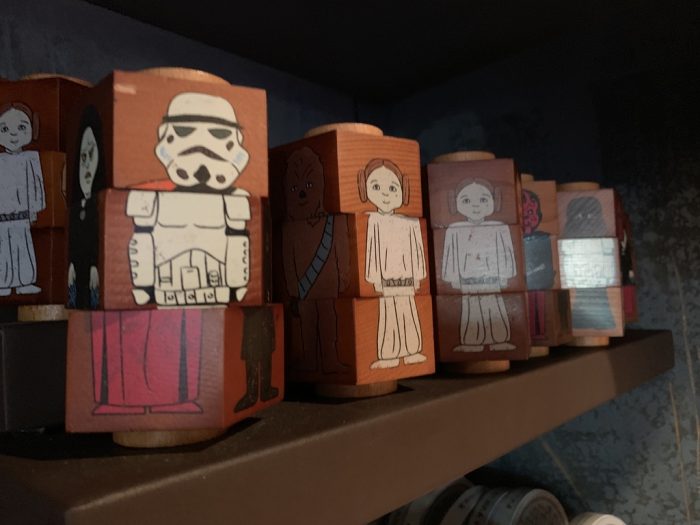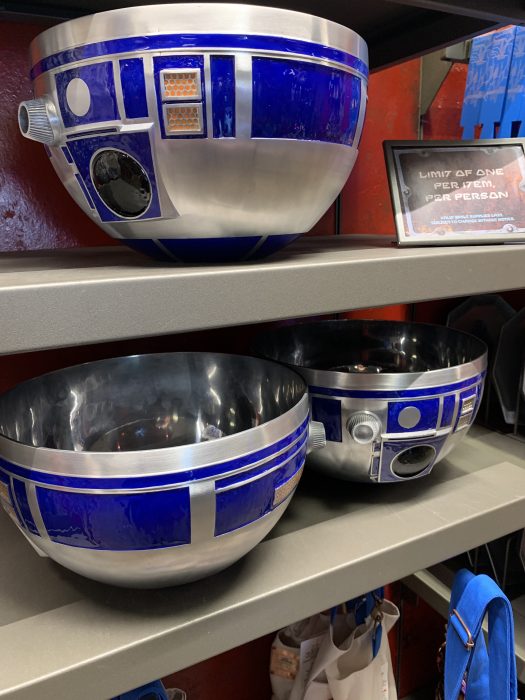 Merchandise Found Only in Other Areas of the Theme Parks
As I mentioned, if an item says "Star Wars," it's not found on Batuu. Other things you won't find on Batuu are items with Disney tie-ins like humorous items or Mickey ears. While it's not a hard rule, generally the more colorful an item is, the less likely it is that you'll find it sold on Batuu. Most Batuu merchandise has a weathered, desert look.
You can find Star Wars-branded items in general shops in Disney's Hollywood Studios, at the exit shop for at World of Disney and the Star Wars store at Disney Springs, at Mouse Gear in Epcot, and in other locations. We've even seen some items at Discovery Trading in the Animal Kingdom.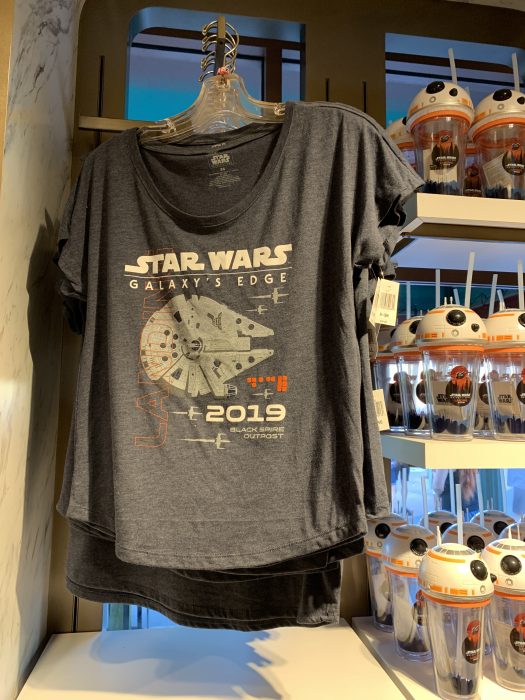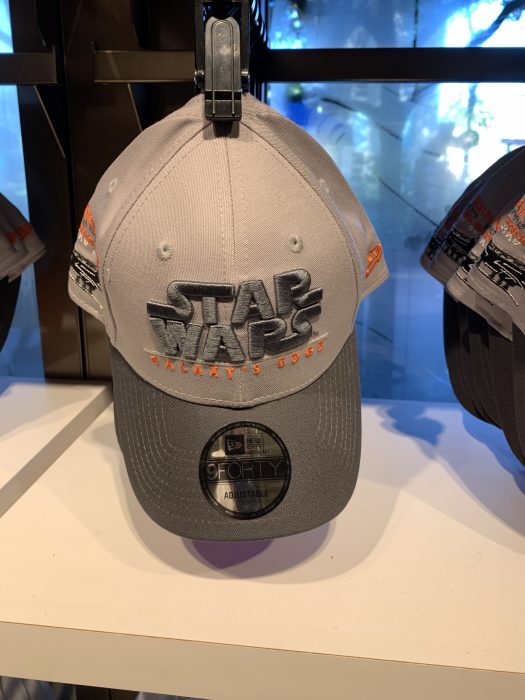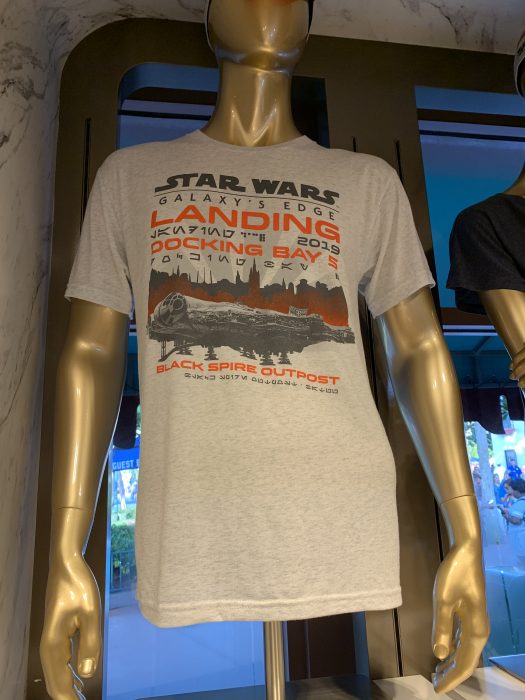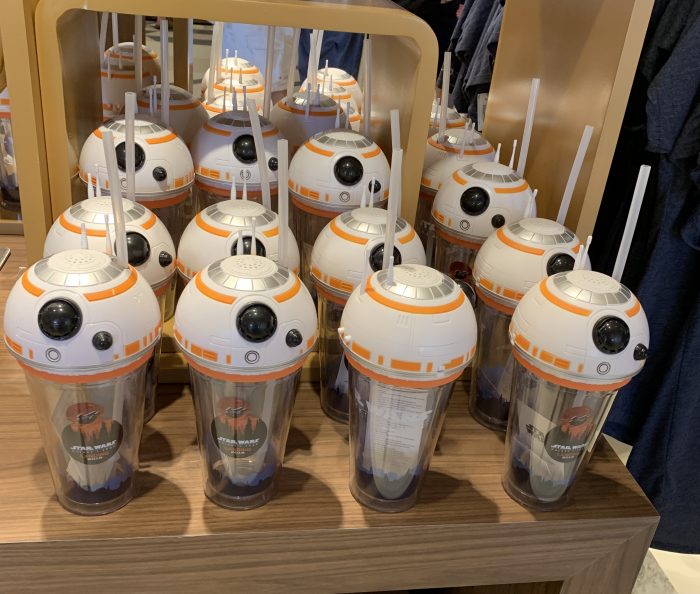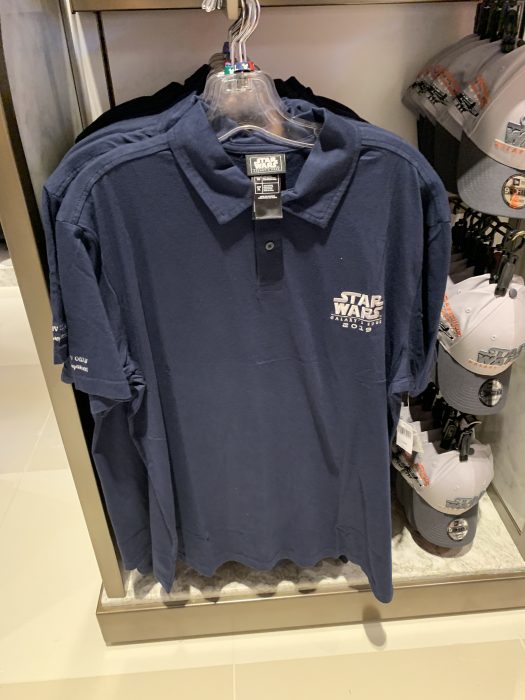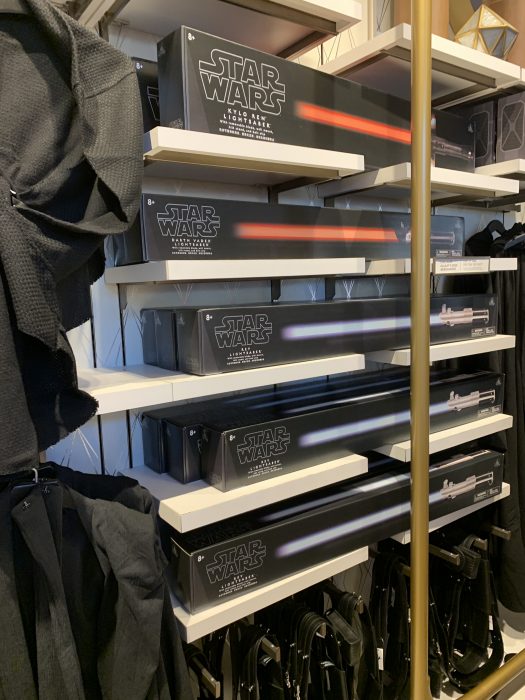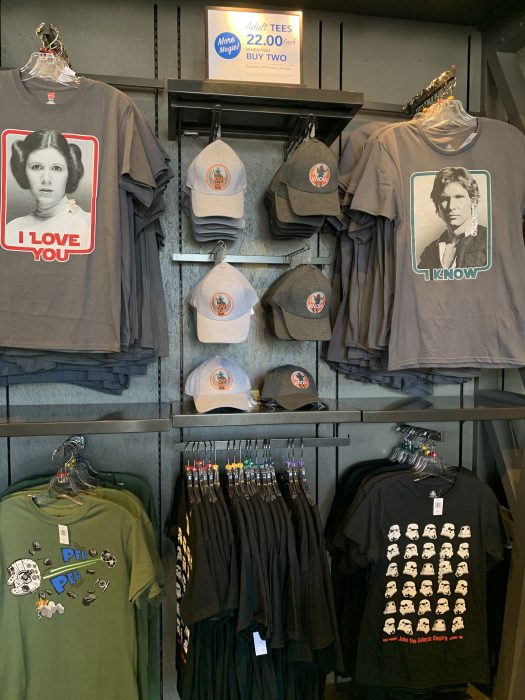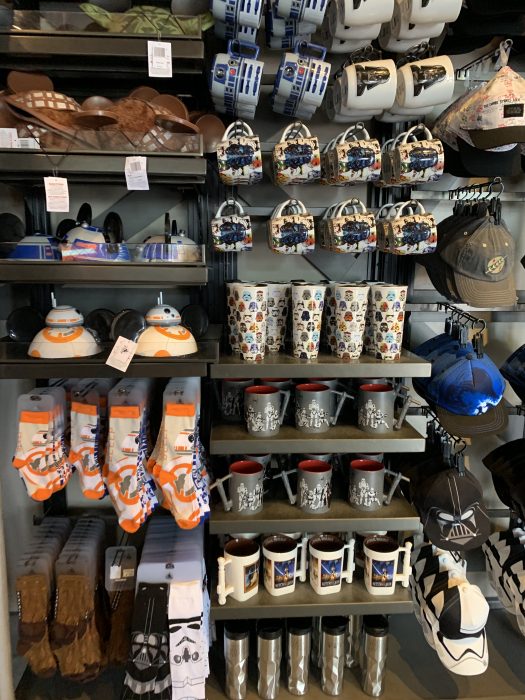 Merchandise Found Both in Galaxy's Edge and in Other Areas
There are some items that cross-over and are sold both in Galaxy's Edge and in other parts of the parks. Of particular interest are the clothing items are found in both places. These could be functional garb on a distant planet, or could be a costume is you're in the mood for cosplay on planet earth.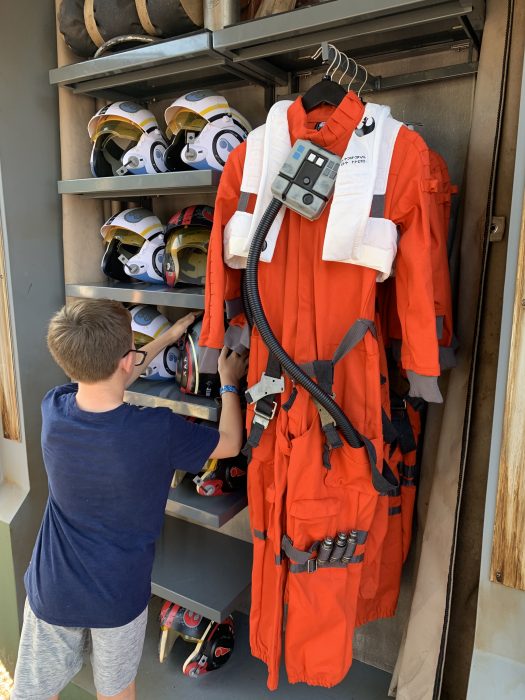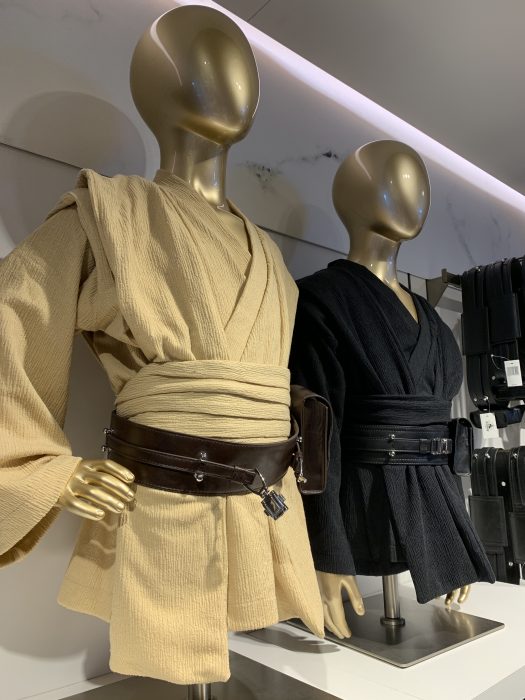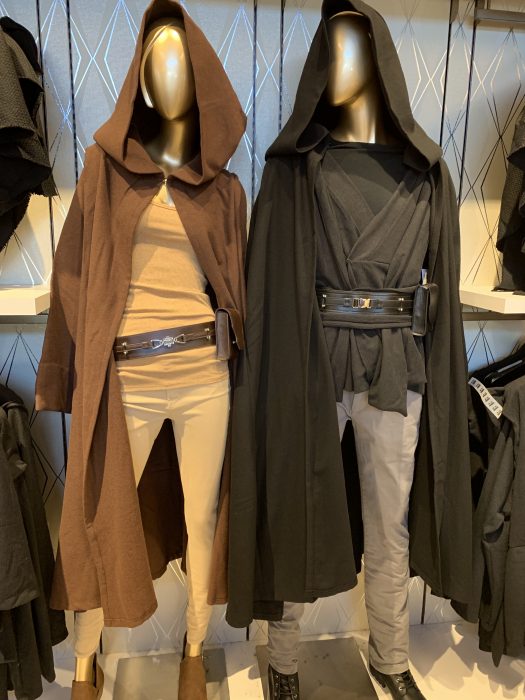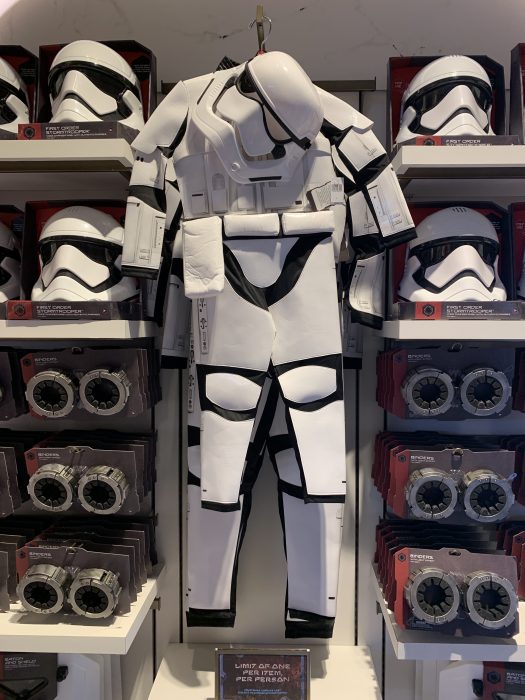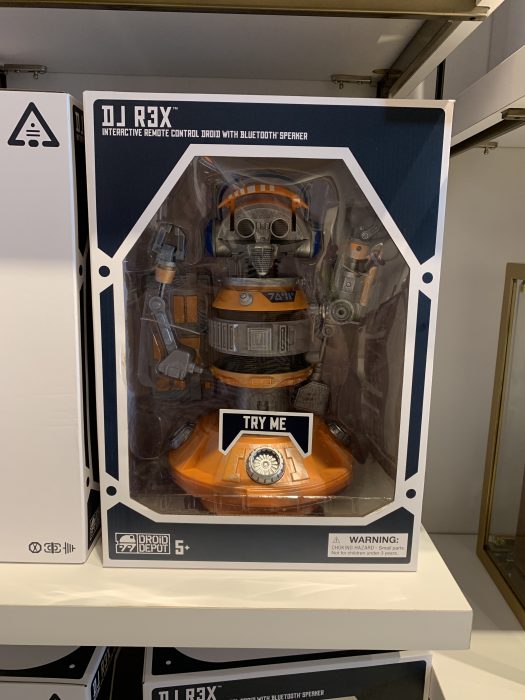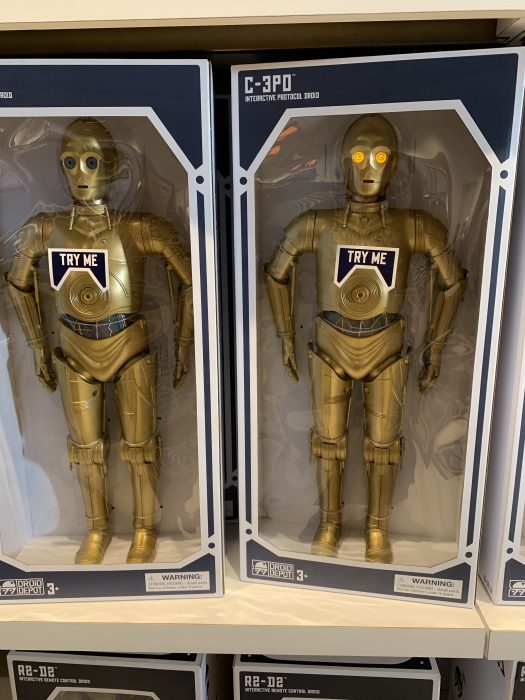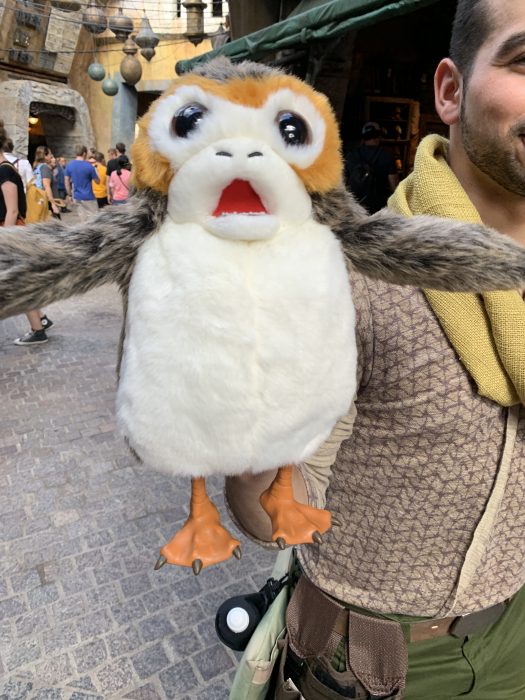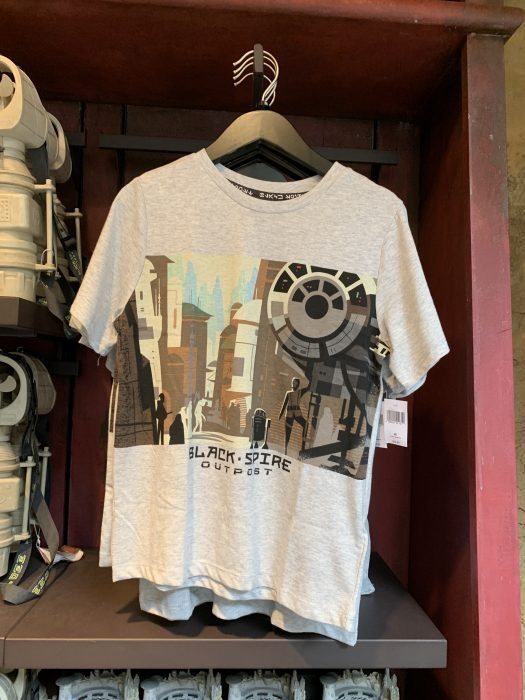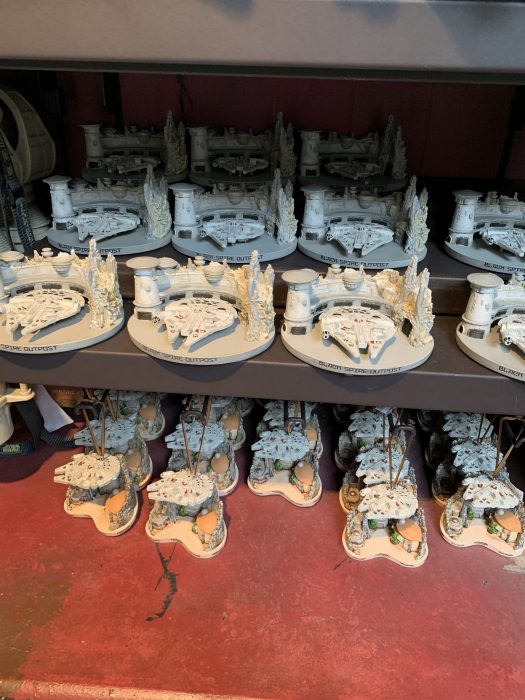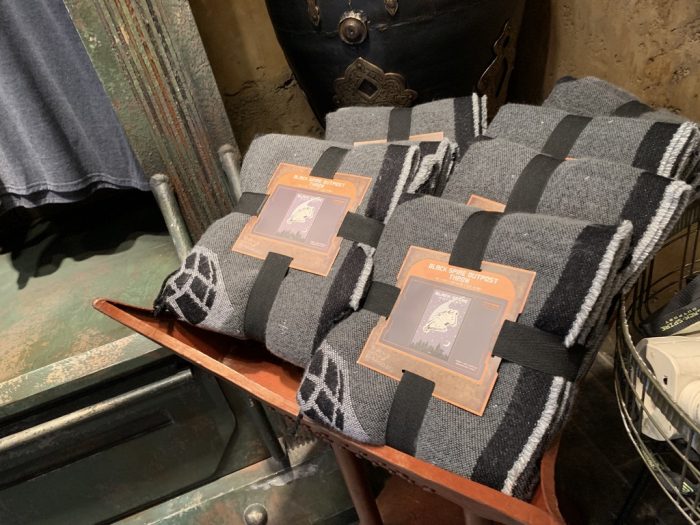 Do you like the idea of keeping Star Wars merchandise out of Batuu or think it's a lot of unnecessary fuss? Let us know what you think in the comments.