10 Things to Consider When Booking Excursions Through Disney Cruise Line
So you're going on a Disney Cruise! That's awesome. As I've referenced before, most things on a Disney Cruise are included. Most. One biggie not included is port excursions, however. And let's be honest, port excursions can play a pretty big role in your cruise. Excursions are a terrific way to see the exciting ports you are visiting, and planning them is not something that should be taken lightly. There are a lot of factors to consider! And here are 10 of them.
1. Do You Need to Book Anything? – Maybe! But maybe not! Excursions shouldn't make or break your ability to cruise. My family has done cruises where we didn't book a single excursion, and we've done cruises where we've spent a small fortune on excursions. Think about your vacation. Is your goal to relax and not be tied to a schedule? Does the idea of a quiet ship with empty pools while others are rushing around in ports sound like heaven to you? Maybe passing on excursions this time is for you. Or, is the ship primarily floating transportation taking you to new countries and experiences? In that case you'll want to either plan some excursions on your own if you're comfortable, or book excursions through Disney.
2. Cost – For most of us, when considering whether we want to book an excursion, the first thing we ask is, "How much?" And then, even if the price doesn't scare us too much, we remember the question we should have asked, "How much times four?" (or however many members are in your cruising party). When you're budgeting for your cruise, the cost of excursions has to be factored in. Excursions can range from $12 for the Butterfly Garden in St. Thomas to $649 for a 4 hour Alaska Hummer Excursion and everything in between. Some of them are worth every single penny. Some of them are not.
3. Booking On Your Own – You can almost always save money by booking port adventures on your own as opposed to booking through Disney. Sometimes a lot of money! Does that mean you always should? Definitely not. While money is a big factor, consider other things as well. Are you comfortable traveling in a foreign country on your own? We've toured Rome on our own twice now, and we've become comfortable using public transportation and dealing with the language barriers there. If the thought of walking through Rome with a street and bus map doesn't appeal to you, however, booking through Disney may be worth the cost. Are you going to be so worried about missing the ship that you won't be able to relax? That's a valid concern and it won't happen on a Disney excursion because the ship will wait for you (it won't wait for you if you are touring on your own and are running late). It's also possible you just don't want to deal with the stress involved in planning and researching port adventures you book on your own (you are going on vacation after all!). If this describes you (and I have dear family members who care very much about these real concerns), then booking your port excursions through Disney is for you. So, get off your wallet and book through Disney.
4. Reviews – You don't usually have to guess whether you will enjoy an excursion. In this marvelous age of the internet, you can let previous guests' experiences guide you. There are excursion reviews right here on Touring Plans in our cruise section, and on several internet forums! Guide books are a great resource as well. A good travel agent can also help. Many have experienced the excursions themselves, and if not they often have client reviews. Find reviews! Make sure you know what you're getting into!

5. Activity Level – On the Disney Cruise website, there's an activity level of active, moderate or mild listed with each excursion. Take it seriously. If you are not comfortable walking long distances, climbing mountains, etc., don't sign up for High activity levels. On the other hand, if you're looking for high-energy excursions, don't sign up for Moderate activity levels. On an Alaska cruise, I made the mistake of taking three teenagers on the Mendenhall Glacier Float Trip which is listed as moderate activity level. Unfortunately, they had seen the summary which mentions class II and III whitewater rapids. Well, there was one rather iffy class III. It was, as the title implies, a float trip. After we sailed away from the glacier (which was beautiful), we then had some rather bored teenagers.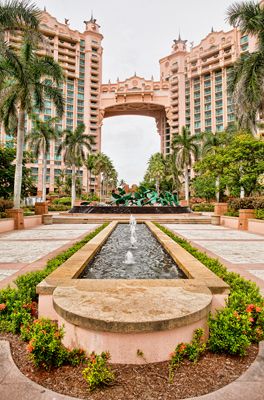 6. Time Involved – Note the time involved in your desired activity (again, you can find this on the DCL website). You may find out you are headed for a beach trip with only an hour at the beach. Or you may realize the transportation time to your destination is a lot longer than you'd like. XCaret Echo Archaeological Park is one of the most well reviewed excursions in Cancun, but you'll spend about 3 hours roundtrip getting there and back. Conversely, if you're thinking of going out on your own for an excursion, definitely look at the travel time to get to your intended destination since sticking with an official Disney excursion is safest when you're traveling long distances. If your taxi or rental car breaks down an hour from the ship, you're going to be in a world of hurt. If your Disney bus breaks down, you're annoyed but not scared because the ship is sending someone to get you.

7. Age Limits – What are the age limits, if any, on your excursion? Is there a minimum age that your kids don't meet? Is there no minimum age and you are suddenly filled with terror imagining a bus full of screaming children (I kid #notreally)? If so, look for an excursion with a higher minimum age (again, use the handy-dandy DCL website). Or maybe an adult-only excursion is just what you are looking for. There are lots of options; you can probably find one that works. Here's a tip—sometimes Disney has a higher age restriction than the actual tour providers do. We were able to book a Segway tour directly with the Segway company on Malta with our 15-year-old that we wouldn't have been able to book through Disney. Disney wouldn't permit guests under 16 to book, and bonus (!), we saved about $100 per person by booking directly. We had a similar minimum age and money saving experience swimming with dolphins in Tortola.
8. Passports – While it may not be the wisest choice, and passport laws do change, currently you do not need a passport on every Disney cruise. If it's a closed-loop cruise, basically a cruise starting and ending in the same US city (yes, each and every element of that preceding statement must be satisfied!), you do not need a passport. You can board the ship with an official birth certificate for everyone, and government issued photo ID for adults. Once you're onboard a closed-loop cruise, you do not need a passport to get on and off the ship, you're good! Interestingly enough, though, there are a few excursions that require passports even if the sailing did not. On Alaska cruises, for example, if your excursion is driving or taking the train into Canada from the U.S., adults must have a passport (but children under 16 do not need a passport to cross the border). Additionally, some of the helicopter tours on the Alaska cruise require passports because you are crossing the border by air. There aren't many excursions like this, but it's just something to consider if you plan to cruise without a passport.
9. Availability – While you can book excursions once you board, some excursions do fill up. The popular ones fill up very quickly. Renting a cabana on Castaway Cay for the day fills up so quickly that they're very difficult to get without sailing concierge or having the Platinum Castaway Club booking advantage (for guests who have sailed Disney more than 10 times). Dolphin swims and helicopter tours also tend to fill up. There are others that fill up as well, so if you know you want something specific, book it sooner rather than later. Excursions are charged to your onboard account, so you do not need to pay until you're on the ship. Sometimes they add more availability online, or even while you're onboard, so if you don't get something you want, keep checking. You may also be able to find availability direct with the operator to book on your own. We've had good luck with that in the past as well.
10. You Can Change Excursions – The good news is if you change your mind about a planned excursion, you aren't financially committed to it until 3 days beforehand. If you aren't sure whether you are 100% committed to a specific excursion, book it anyways, because you can change or cancel until 3 days before you sail. Although you usually can't cancel outright onboard within 3 days, you can still change things around. Disney usually has no problem with you changing to an excursion with a similar or higher price onboard. Not surprisingly, if you are going down in price, that's usually where you'll have problems.
What do you think? Are there any other things you consider when planning excursions?