My Favorite Disney Cruise Line Activity
There are lots of activities I love experiencing on Disney Cruise Line: mainstage shows, bingo, entertainers in the piano bars, family karaoke, and so on. But there is only one DCL activity that every member of my family refuses to miss — THE DIAPER DASH.
The Diaper Dash is typically held during the late morning on a day at sea. Cruise staff members place a large gymnastics-style mat in the center of the lobby atrium. The mat is printed with start and finish lines and lanes, like for a race.
"What kind of race?" you ask. It's a BABY race! Yep, all guests with crawling-age babies are invited to race them against the other tiny tots on board.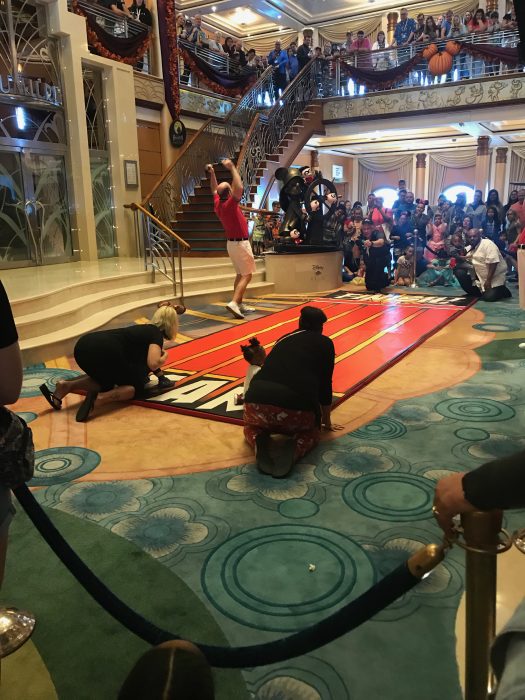 About 15 minutes before race time, hundreds of people will swarm the lobby, ready to watch the fierce competition. Babies are, of course, unpredictable. Some will get distracted by the crowd. Some will burst into tears. Some will ham it up and wave to the fans. Some decide to learn to walk right then and there (an automatic disqualification). And some will zoom directly toward the finish line.
If there are many participants, the cruise staff will run several heats of the Diaper Dash, with winner pitted against winner until an ultimate champion is crowned. Between heats, staff will "interview" the babies about their training regimen and their feeling about the event. Prizes for the champion baby is something like a DCL bib or a plush toy.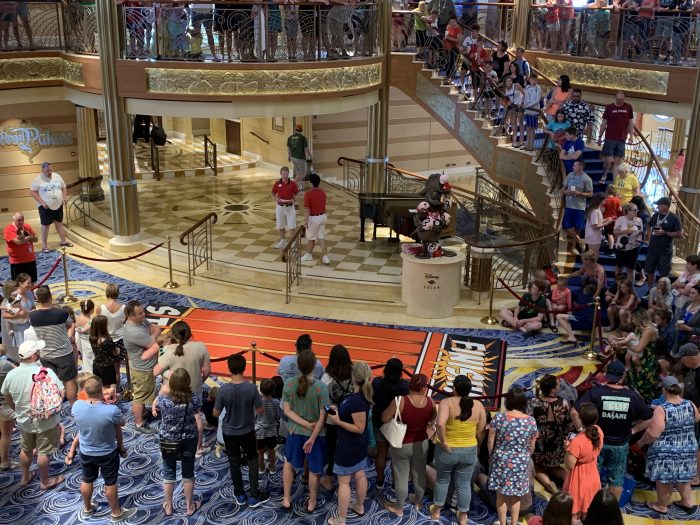 The entire premise is absurd, but there's something about the weirdness of it that appeals to me. The whims of infants bringing together strangers feels so wholesome and almost anachronistic, like we've stepped back into a simpler time. It costs nothing to watch or participate in and everyone cheers no matter who wins. It's just, well, nice.
And nice is pretty good in my book.