10 Things Not to Pack on Your Disney Cruise
There have been a lot of great blog posts here on Touring Plans about packing for Disney vacations, and Scott wrote one recently on packing for your Disney cruise. Well, I'm here to help you with the opposite problem! Packing too much! We all could use some extra space in our suitcase, right? Or a little less weight? I can't promise to help you stay under 50 pounds, mercy, I can't even seem to do that, but maybe I can get you closer!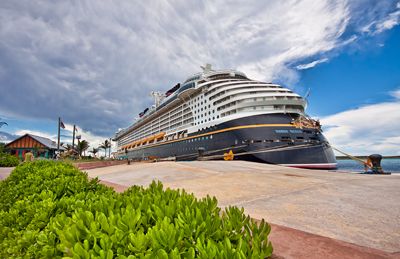 1. Too Many Clothes – It's so easy to do. Just don't do it. It can be overwhelming when you think about how many clothes you think you need on a Disney cruise. Swimsuits during the day, shorts when you're not in your swimsuit, nice clothes for dinner, dress clothes for dress up nights, etc., etc. Well, there are washer and dryers onboard! They're just a few dollars a load, and you're good to go. Tip – the laundry rooms are least busy on port days! Disney has also changed the dress code for the main dining rooms. Most nights are cruise casual. Disney requests no swimwear or tank tops, but shorts are fine if you don't feel like dressing up. That will save you some packing space! Also, if you really want to go all out on formal night but don't want to pack a tux, you can rent one onboard. So lay out everything you want to bring and really look at it. Do you want 6 swimsuits? Yes. Do you need 6 swimsuits? Not so much!
2. Hanging Door Organizer – A hanging door organizer – think shoe holder that typically hangs on a closet door – used to be on my must pack list! It really helps de-clutter your room and bathroom when you can put small things in the clear pockets. I put sunglasses in it, sunscreen, Dramamine, lanyards at the end of the day, things you want to be able to locate quickly. Unfortunately, the metal hooks that these hang on were apparently scratching the top of the bathroom doors when guests used them, and Disney has asked that guests not use them. In fact, Disney has said guests will be charged $100 if they use them and the paint is scratched. If you're like me and don't want to give it up, I do have a suggestion. On my last two cruises, I wrapped both ends of the hooks that the door organizer hangs from in duct tape so that the metal did not come in contact with the door. No scratching at all! If you go this route, be prepared for your stateroom host to tell you not to use it.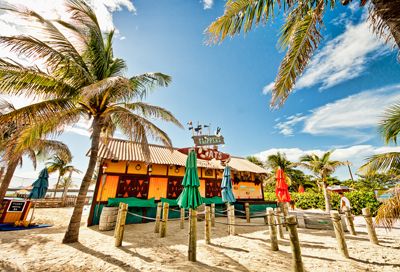 3. Iron or Steamer – Disney will not permit guests to have irons or steamers in their staterooms. As tempting and convenient as it would be, they are fire hazards, so don't bring them! There are irons available to use in the laundry rooms. Here's a good tip for you, as well. Disney has a dry cleaning and laundry service onboard. The prices are in your stateroom. You can also have your clothes pressed onboard for half the price of cleaning! We like to gather up our really wrinkly clothes as we unpack and send them out to be pressed so we don't have to deal with it. It usually runs us around $30 or so, but it's so worth it to us!
4. Beach Towels – Do not waste space in your suitcase for towels! Towels are abundant onboard. Your stateroom host will leave as many towels as he can fit in your bathroom. There is always an abundance of towels up on the pool decks. On Castaway Cay there are towels waiting for you when you get off the ship. In other ports, if you are on an official Disney excursion, towels are usually at your meeting point, or they remind you to bring towels with you from the ship. You can pick them up on the pool deck. If you're not on a Disney excursion, you can still bring towels off the ship with you. Just make sure you always bring your towels back onboard at the end of the day.
5. Power Strip – In this day and age of families with multiple devices with chargers, curling irons, flat irons, hair dryers, and more, it never seems like there are enough plugs in the house. Well, take two adults and two teenagers and cram them in a small cruise room, and that problem grows exponentially. Power strips do help, but unfortunately Disney restricts them as a fire hazard. If cast members see them, they will confiscate them and return them at the end of the cruise. The good news is that after operating the two classic ships for many years, Disney realized they needed more outlets, so more outlets were incorporated into the Dream and Fantasy as these new ships were being built. The newly reimagined Magic also has new outlets in the rooms, and the iHome clock can help out with recharging some models of iPhones. You can also bring a smaller outlet multiplier: just don't bring a power strip, or you risk that just being wasted space in your suitcase!
6. Diapers – Anyone with a baby knows how much room diapers can take up! Sadly, even in the magical bubble that is a Disney cruise, you will still need them. But, you don't have to bring them! Disney has partnered with Babies Travel Lite, and you can pre-order hundreds of different baby supplies and have them waiting for you in your stateroom. No need to lug them around anymore!
7. Snorkeling Gear – Snorkeling is one of our favorite activities on cruises, and I am not in any way shape or form saying don't snorkel. I'm saying if you're not crazy particular about your snorkeling gear, you can get it almost anywhere. You can rent equipment on Castaway Cay for $25 for adults and $10 for children under 10. Any official snorkeling excursion booked through the cruise line will include the equipment. If you book with an outside company, it often provides the equipment, as well. Many beaches you visit on your own will also have vendors renting gear. It will cost you a little more than bringing your own, and it's not usually top of the line equipment, but it sure does save a lot of room (and sand?) in your suitcase!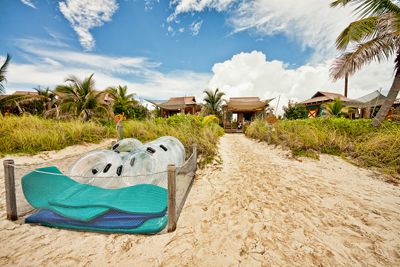 8. Hair Dryer – The Disney ships all have hair dryers onboard. On the Dream, Fantasy and Magic there are full size hair dryers (with diffusers for the curly haired among us) in the desk in your room. On the Wonder and the Magic there are dryers on the wall of the bathroom (yes, the new Magic has two hair dryers in each room!?!). They aren't the most powerful dryers in the world, and they resemble a vacuum cleaner hose, but they do the trick if you want to save some room!
9. Shampoo and Conditioner – Disney has name brand (H2O) bath products in their staterooms. This is not generic hotel shampoo: it's good stuff that they sell in the shops onboard and that you can find at other retailers on land (sadly, minus the Captain Mickey on the front). It's good stuff! The concierge rooms often include one of my favorite new products, a solar relief gel. Trust me, it's heaven if you did too much of #7 without sunscreen on your back!
10. Life Jackets or Inflatables – Don't waste space in your suitcase with pool noodles, inflatable mattresses, etc. Disney won't allow them, and there's really not room for them in the pools. At Castaway Cay there are tubes and mattresses for rent. The Disney tubes are clear and don't obstruct the lifeguards' views of the swimmers like some would. Disney has life jackets available at no cost by the pools onboard and at Castaway Cay. In fact, if you are snorkeling at Castaway Cay, you are required to wear a provided life jacket. How much you inflate it is up to you. The life jackets at the pool are small and perfect for your little non-swimmers.
How about you? Were there things you bring on cruises and realized later you shouldn't have?