The Best $50 You Can Spend at EPCOT's Food & Wine Festival in 2023
Every year it's a question: you want to make a meal (or maybe a meal and a snack) at the current Festival, without breaking the bank. Our parks reporters tried everything at the Festival on opening day, and here are their recommendations and notes for the best $50 you can spend at this year's Food & Wine Festival.
Bar Favorites
Three of our top picks this year are dishes you might find at your local watering hole. And two are from the Brew-Wing Lab which has Baker & Dr. Honeydew shorts, lovely air conditioning, and CHAIRS, restrooms, and a fun shake. Hard to argue with the atmosphere.
Impossible Buffalo Chicken Tenders with Plant-Based Blue Cheese, Plant-Based Ranch, and Celery, $7.50 from Brew-Wing Lab
We're shocked, too. The sauce is warm-to-hot but even as spice weenies, we had to keep eating. The vinegar balance on this is perfect!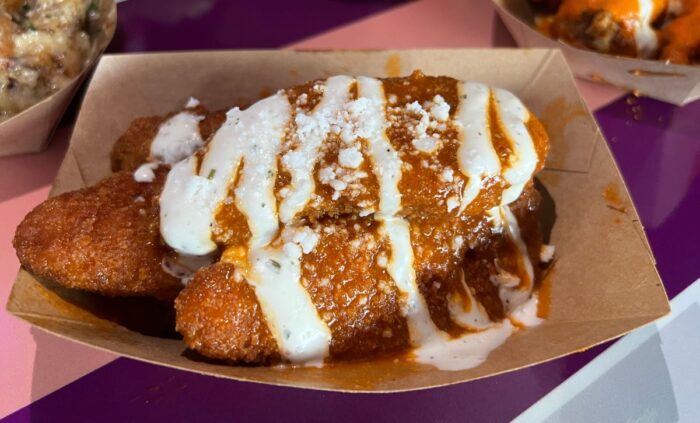 Orange-Cardamom Wings, $7.50 from Brew-Wing Lab
Think mall Chinese Orange chicken but waaaaaay better & with a new taste (cardamom) that just brightens the citrus. Scrummy.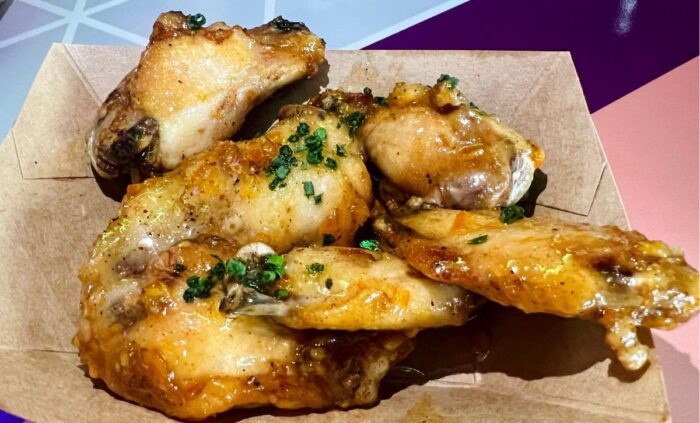 Pickle Fries with Dill Ranch, $5.50 from The Fry Basket
Plentiful, puckery, and (p)fun!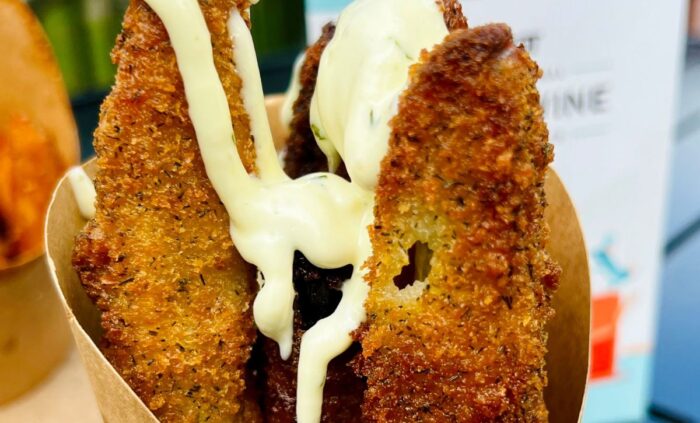 Fine Dining
Cioppino, $7.50 from Flavors of America
It seems like every other festival brings a new bowl of seafood joy from the American kitchen & this is it. The seafood was all lovely; our only complaint is that the broth could use a bit more bite. Still absolutely worth the price & the long lines.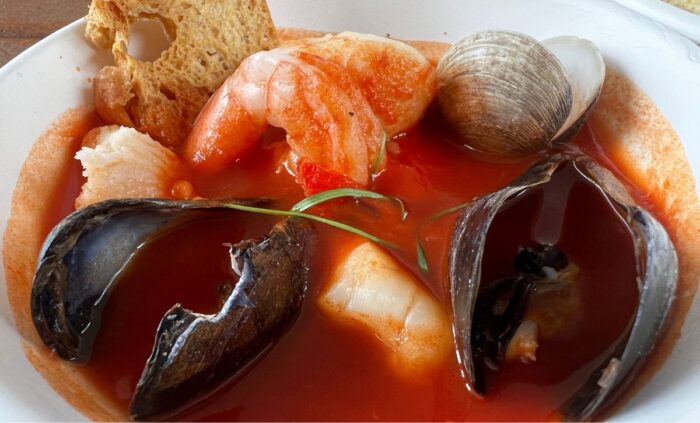 Oysters Rockefeller, $7.50 from Coastal Eats
We missed the grilled lemon from last year, but at this price we aren't going to complain & we sure won't skip this dish. A solid yes for us.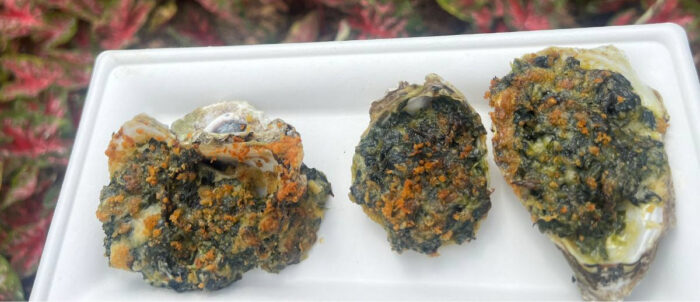 Beef Bourguignon, $7.50 from France
We loved this one. A very hearty portion draped in a thick sauce with fun puffed potatoes. The potatoes soaked up the deeply sweet Cabernet reduction. This bowl is like the Edith Piaf rendition of La Vie En Rose; there are other versions of this dish out there but this one is special. The saucier here is 🔥.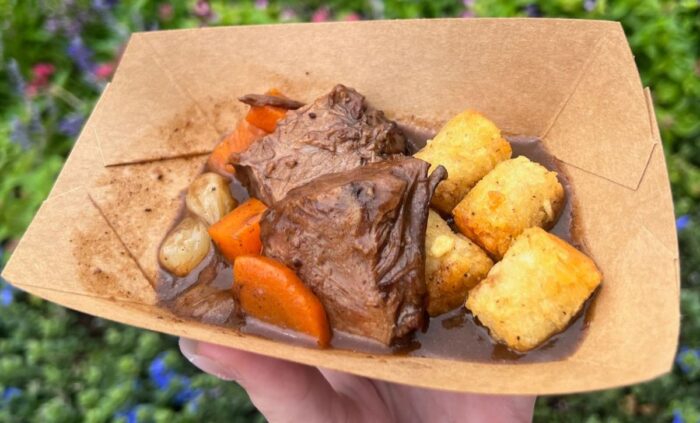 Dessert
Pastel Imposible: Layers of Traditional Mexican Flan and Tres Leches with Guava and Cajeta, $6.00 from Mexico
When you can see the vanilla bean from 3 paces, you know it's good. This is just what every Festival dish should be: a little familiar, a little new, a large serving, an excellent price, and so good you'll be scraping the bottom of the cup. Definitely yes.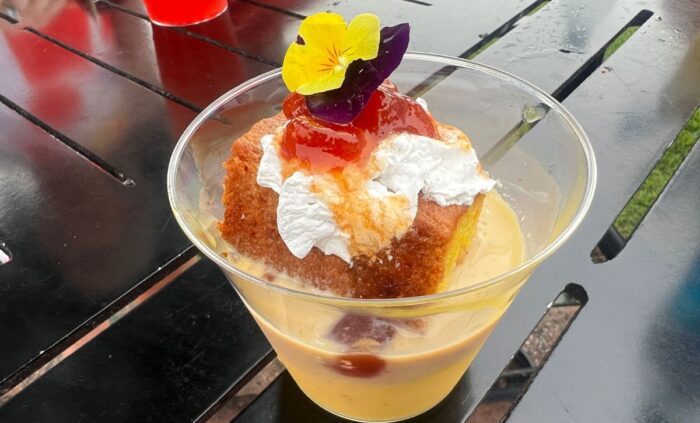 Wrapping Up
Altogether, these dishes are $49.25, and make a sampler not just of the Festival but of the spectrum of dining from low-brow to high. You can make them into 1 meal or 2, depending on your inclination, or just snack your way around of an afternoon. Enjoy!
Have you been to this year's Festival yet? What were your favorites? Let us know in the comments!