10 Ways to Surprise Someone with a Disney Trip
Is there anyone who wouldn't like to be surprised by a trip to Disney? Okay, I'm sure there are a few curmudgeons out there who don't want to go to Disney (although I'm not sure why you're reading this blog post), and I guess there are also some people who like to plan everything themselves and don't want to be surprised. But, if you're hoping to give someone a trip that does not fall into those categories, and are trying to think of a good way to do it, here are some ideas!
I have a couple of tips before we start. First, if you're giving this trip to someone who's a planner, or to someone for whom anticipation is half the fun, give it early. Don't do a "day of" surprise! Give them some time to plan and get even more excited. There's nothing to say a surprise can't be 6 months before the trip! Second, if you tell anyone other than the person you are booking the trip through, you're risking it no longer being a surprise. If you must tell someone else, MAKE SURE THEY KNOW IT'S A SURPRISE! My husband once ruined a surprise for an adorable little 6 year old who had no idea she was leaving for Disney the next day (although to be fair, hubby didn't know it was a surprise either). Smooth, Honey.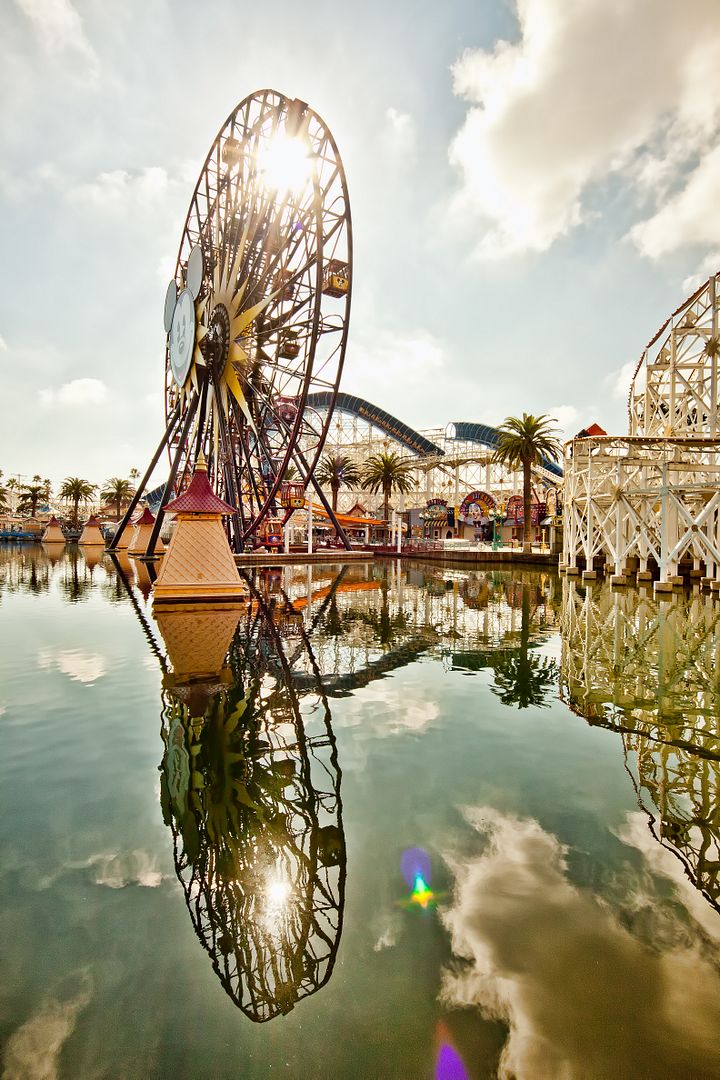 1. Open a Present – If you search YouTube for "Disney Surprise," you'll see this is a very popular option. Give someone a present with something inside that represents your Disney trip. A friend of mine gave her sons a little model cruise ship for Christmas and they knew they were going on a cruise. Another one of my friends gave her kids Disney shirts and Mickey ears and they knew they were going to Disneyland. You can have a whole box of clues! Disney dollars, Disney apparel, Disney anything! Another option is a flat out card in their gift telling them they're going! There are also lots of possibilities for timing here. Birthday, Christmas, anniversary, etc. You decide!
2. Scavenger Hunt – If you want to drag out the suspense a little more, have a scavenger hunt! The first thing the recipient opens could only be a clue! A clue to the next destination where they'll find – another clue! And then – well you know how scavenger hunts work. The final clue leads to the final destination which will give away the surprise! Fun right?
3. Decoy Trip – Plan a decoy trip. That will explain the suitcases and maybe even get you some help with packing! Or, if you're surprising adults, a decoy trip will explain the time they need off work! You could go all the way to the airport the day of the trip and keep up this ruse! Or even farther! What if they thought they were taking a Carnival cruise they've done a million times before, when instead the limo (yeah limo, I'm going big here) pulls up to a majestic Disney ship in the port? Just make sure of two things. First, don't let the decoy trip be overly exciting. If they have wanted to go to the Grand Canyon all their lives, don't tell them they're going to the Grand Canyon. There are not too many trips that Disney would pale in comparison too, but a lifelong dream might be one of them. Second, don't tell them you're going somewhere cold if you're going to Los Angeles in the summer. Pick a similar climate to your destination so they pack appropriately.
4. Scrapbook – Any scrapbookers out there? My favorite surprise I've pulled off involved a scrapbook. For Christmas one year, we were able to give my parents a Disney Cruise with all the kids and grandkids. My parents have been on many Disney trips with us but never a cruise at that point. I made a scrapbook for their Christmas present. The first page of the scrapbook was entitled "Our Magical Disney Trips". We had done 5 trips together at that point but the scrapbook had 6 trip sections. Each section had an introductory page with the destination, the dates, and the list of attendees. The following three pages had pictures from each trip. Dad and Mom looked through the pages reliving each trip and oohing and ahhing appropriately. Then they turned the page and discovered the last section. The last section had the cruise, the date, and the list of attendees. The next 3 pages had blank spots for all the pictures to be filled in later. The build-up to that last section was so exciting! We were all dying for them to get to those last few pages and realize that the scrapbook wasn't their only present! The last few pages were met with disbelief and crazy excitement. It was a homerun as far as surprises go.
5. Have Mickey Call – Now that I think about it, having Mickey tell you you're going on vacation may actually be the best way to find out. How can you do that you ask? Well, let me tell you! If you book a Disney Cruise, you can sign up for a Mickey call right in your reservation! Just be careful, because I had a client not realize how quickly Mickey was going to call, and Mickey didn't complete the surprise, he spoiled the surprise if you understand the distinction. Sometimes Disney includes character calls in their packages. It's included right now for the Stay Play and Dine package at Disney World. Another option is Disney's Enchanted Calls. The calls are only $2.49 each and you can pick your favorite character. The "Good Morning" theme has a "taking a trip" option. And if you're a Disney Movie Rewards member, you can get one free call with the code ENCHANTEDCALLS. I must warn you, these calls are a little addictive.
6. Fake Date – Are you worried you'll slip up and ruin the surprise? Then this idea is for you. Tell them you're going! Just don't tell them when. Tell them you're going the next week, the next month, or even the next year! That way they can help in the planning, they can enjoy the anticipation, and they can participate in all of the pre-trip fun! But just when they least expect it – they're on the way!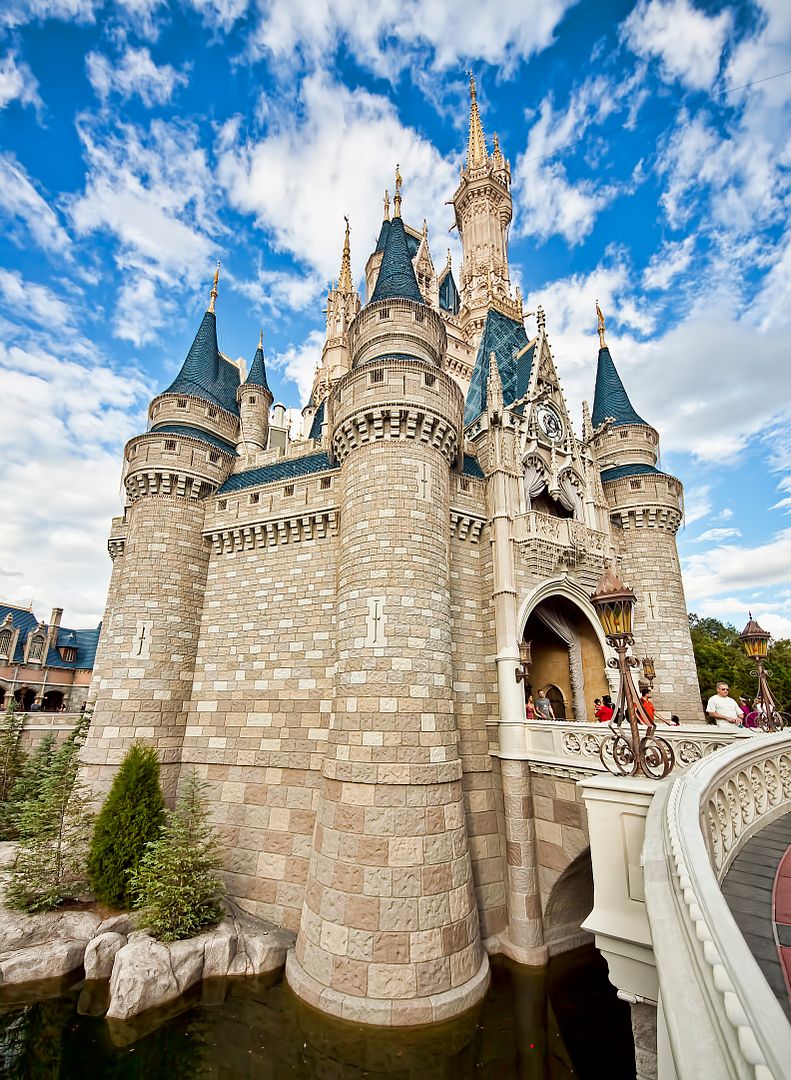 7. Mickey Shaped Meals – How about a Mickey-themed meal? Mickey waffles, Mickey pancakes, Mickey pizza, anything else you can think of that you can make into a Mickey shape! I know none of those go together in a traditional meal, but that may make it even more fun! Serve it up and see if anyone picks up on the clues. If no one figures it out during dinner, you can certainly tell them afterwards!
8. Make Your Own Disney Parks Video – Have you ever ordered a vacation planning DVD even when you had no trip planned just so you could watch it? People love those videos! Well, what if you edited your own video with a surprise ending? How exciting would it be to pop in that video and find out it's not just any trip planning video and you're actually going? In this day and age with all the video editing software out there, it shouldn't be too hard! And if it is, ask the nearest teenager. Better yet, give them $20.
9. Disney Florist – How about a special delivery at work or home? A bouquet of flowers with Mickey in the middle? A basket of Disney themed gifts? Any delivery announcing your intention to take the recipient on vacation! If you can't work out a Disney theme with one of your local florists, try somewhere like Disneyflorist.com for ideas!
10. Pick Them Up and Take Them – When no other surprise idea seems right, just pick them up and take them. Pick them up from school, pick them up from work, pick them up anywhere and go. Of course, you'll have to either have packed for them or be prepared to purchase a lot of Mickey clothes upon arrival. But that may be part of the fun, too!
Now I know some of you have other ideas! Bring it! We want to hear them! It's practically a public service announcement to share your plans with the rest of us!