Disney Cruise Line Announces 2-Night Test Cruise on the Disney Dream
TouringPlans is pleased to welcome guest authors Brian and Samantha, The DCLDuo.
Thomas Mazloum, President of Disney Signature Experiences, which oversees Disney Cruise Line, announced on June 1, 2021, that the US Centers for Disease Control and Prevention (CDC) had approved Disney's application for a volunteer test cruise aboard the Disney Dream, departing from Port Canaveral on June 29, returning July 1. The last time the Dream departed Port Canaveral for a regular cruise was nearly 15 months ago, on March 9, 2020.  The approved test cruise represents an important first step for Disney as it looks to resume sailings in the US.
Why a "Test" Cruise?
Under the CDC's Conditional Sail Order, cruise lines have two paths to resume cruising from US ports.  The first is by agreeing to conduct cruises only where 98% of crew and 95% of passengers are fully vaccinated.  This approach would pose challenges for Disney, whose passengers typically include young children, including children under the age of 12 who are currently not eligible for vaccination.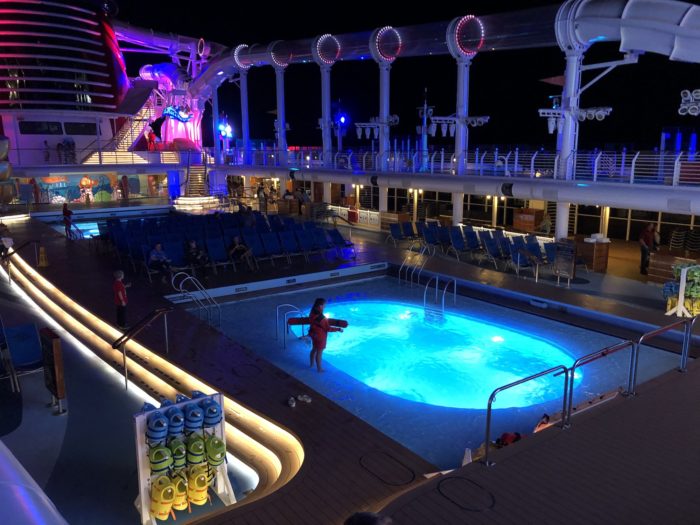 The second path is for Disney to sail a test cruise (or "simulation" cruise, as it's known under the CDC's Order) to demonstrate that its onboard safety protocols are sufficient to protect passengers and crew from COVID infection.  There are number of requirements for these simulated sailings, including:
The sailing must be at least 10% of the maximum number of passengers that would be allowed under the cruise operator's agreement with the port operator;
All passengers on the simulated sailing must be fully vaccinated, or provide documentation demonstrating that they are not at a high risk for contracting severe COVID-19;
Required COVID testing at embarkation and disembarkation, and additional testing 3-5 days following disembarkation;
Testing of cruise terminal, embarkation and disembarkation procedures;
Testing of protocols for dining and activities the operator plans to offer on regular sailings;
Testing of protocols for excursions to private islands (such as Castaway Cay); and
Simulated onboard procedures for presence of a positive COVID case, including transfer to isolation and quarantining of non-essential personnel.
Notably, simulated cruises must be performed for each ship the operator wishes to return to service at US ports.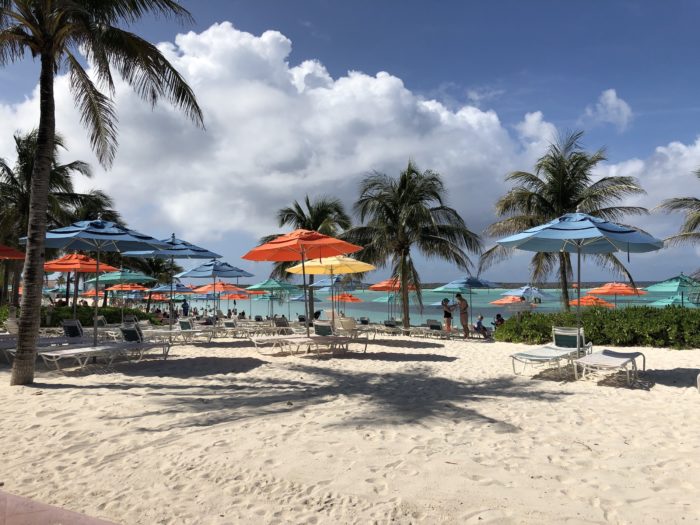 Successfully completing a simulated cruise would allow Disney to resume sailings that include families with unvaccinated children.  It's unclear whether taking this path means Disney will impose vaccination requirements for those who are eligible to be vaccinated, as it did for its Magical Staycations in the UK.
How do I Get Onboard?
While some cruise lines have sought "volunteers" for their test cruises, Disney does not appear to be following this path.  It's instead likely that as it did with the parks pre-opening, Disney will conduct testing with cast members.  There are no indications that Disney will offer sign-ups for members of the general public.  Even if it did, remember these cruises are going to be a lot like an earthquake drill – testing procedures, rather than unfettered fun.
Okay, So When Will Disney Start Sailing Again?
Following successful completion of a simulated cruise, Disney has to submit an "After Action Report" to the CDC to outline its assessment of onboard protocols, including the results of post-cruise COVID testing for volunteer passengers.  Following submission of its report, Disney must wait for the CDC to issue it a conditional sailing certification.  The timing for the CDC to issue that certification is unclear.  But, most believe we will see a return to sailing over the summer across many of the cruise lines. If successful, we may also see Disney start simulated cruises for the Wonder and Fantasy as well.
The DCLDuo are Brian and Samantha from Seattle, Washington.  They are avid Disney Cruise Line fans, as well as Disney addicts and Disney Vacation Club members.  They co-host a highly-rated semi-weekly Disney Cruise Line focused podcast available at Apple Podcasts, Stitcher, Spotify and most major podcast platforms.  You can also find them on YouTube or via their website.