Crystal Palace Breakfast: Starting Your Magic Kingdom Day Off Right
When following a Touring Plan, we recommend arriving at the entrance to the Magic Kingdom 50-70 minutes before park opening. Most of us have probably done this a number of times, maybe even every day per trip. If you're willing to take a break from commando style touring at the start of your day (heresy, right?), I'd recommend booking breakfast Advance Dining Reservations (ADRs) for the Crystal Palace. Here's why: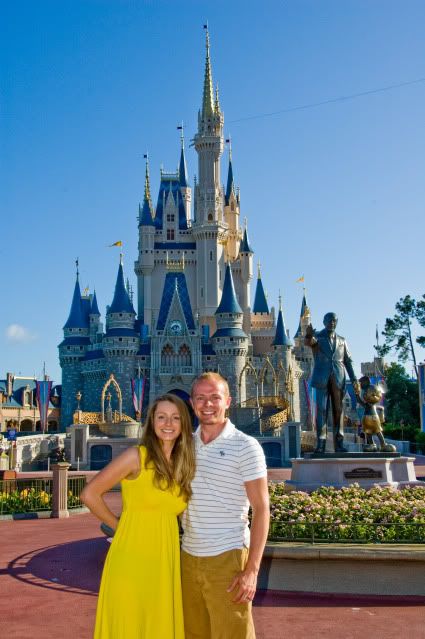 Get Great Family Photos On An Empty Main Street: PhotoPass photographers are typically out early, so this makes a great time to get great family shots with no one else in the frame. Must get photos: your party running (err, briskly walking) up an empty Main Street, your party around the Partners statue, and your party directly in front of Cinderella Castle. This is a rare opportunity, so get as many shots as you possibly can!

Meet Characters Without Spending Valuable Attraction Time On Meet & Greets: At the Crystal Palace, you can meet Piglet, Winnie the Pooh, Eeyore, and Tigger. This is a great opportunity to meet the characters as they come to your table, rather than you having to wait in a long line in the sun later in the day. If you'll be meeting these characters at some point, anyway, an early morning ADR can definitely save you time touring. The characters, with rare exception, make their rounds fairly quickly here, so you can typically have decent quality time with all characters within 45 minutes. Just don't get up to head to the buffet when a character is almost to your table, otherwise you'll have to wait for that character to complete another full loop of the restaurant before you see them again.
Enjoy A Hearty Breakfast At A Magic Kingdom Staple: The Crystal Palace is a Magic Kingdom staple, a 1971 classic that has existed since the park's opening. Its victorian architecture is gorgeous, and the inside of the restaurant well maintained, with beautiful Pooh topiaries in the entrance-way. Oh yeah, and the food. The food is pretty good for a breakfast buffet. Offering everything from breakfast pizza to those famous Mickey waffles, there's certainly something here for everyone!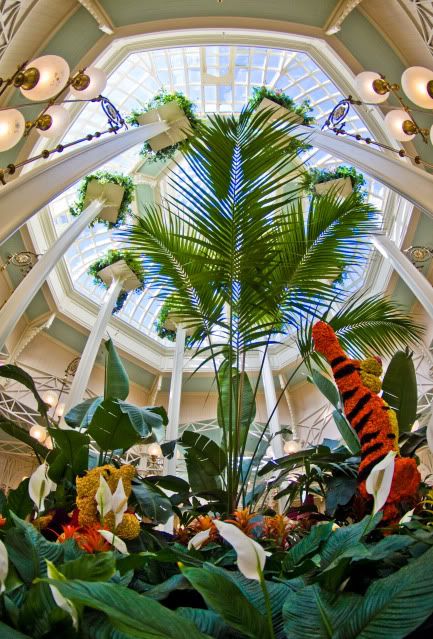 Enter The Park An Hour Before Park Opening: If your family eats quickly, you might just be able to finish breakfast before rope drop, and still make it out to the park as the rest of the commando-tourers begin pouring through the turnstiles. In this case, you have a definite leg-up on the "competition," as you've already had breakfast and met some characters. (While many seasoned vets will eat breakfast in their hotel rooms, it's very unlikely that they'll meet characters in their room!)
Tips For Early Advance Dining Reservations: While this post recommends Crystal Palace as it's my personal favorite choice for early morning ADRs, restaurants in all four park offer pre-park opening ADRs! In the Magic Kingdom there is also the (incredibly overpriced) Cinderella's Royal Table, featuring Cinderella, Snow White, Jasmine, and Belle. Epcot dining makes a good alternative to Cinderella's Royal Table, where Akershus Royal Banquet Hall, featuring assorted princesses, offers early ADRs. At Disney's Animal Kingdom, Tusker House Restaurant offers early ADRs, and includes the following characters in safari attire: Mickey Mouse, Daisy Duck, Donald Duck, Goofy. Finally, Hollywood & Vine at Disney's Hollywood Studios features Leo, June, Handy Manny, and Agent Oso.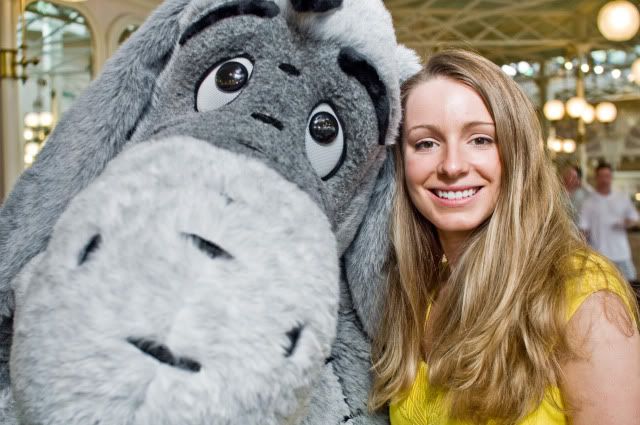 The most important tip is to book these reservations at or as close to 180 days out as possible. The earliest time slots go incredibly quickly, and if you wait until 160 days out to book, you'll likely end up with 8:30 am reservations, at best. Which brings us to the next tip…
Book the absolute earliest ADR, which is 8:05 am at the Magic Kingdom restaurants and 8 am everywhere else. This gives you as much possible time to dine before the park opens officially, and hopefully gives you a fairly strong chance of being out of the restaurant before 9 am.
Disney transportation will be available to take you to the park this early, but strongly consider using a rental car or take a taxi. Disney transportation is just too hit-and-miss to trust with something so vital. You laugh now at me calling this "vital," but just wait until you're tapping your foot at a bus stop, wondering why 7 Animal Kingdom buses have stopped, despite no one heading to AK, in the same 30 minute span that 0 Magic Kingdom buses have stopped, as your stomach growls and your children begin to tire of the heat and humidity. If you don't have a rental car, the $20-30 cost of a taxi is negligible when considering the peace of mind and preservation of sanity it will bring.
Finally, show up to the advance dining turnstiles before your ADR, and enter as early as they will let you, but don't check-in to your restaurant until you're ready to eat. This is especially true if you want to take some photos of your family in the empty park, because you'll want to give yourself time to take these photos. Typically, Cast Members won't let you idle on Main Street for too long, so make sure your camera is set up and ready to go in advance, because you don't want to fumble with the settings when it's time to take the photo. Plus, once you've checked into the restaurant, that's it. They can call your name at any time, and typically will skip over your party (costing you your reservation, not just your place in line) if you ran off to grab more photos.
Once you're done snapping some great early morning photos, check-in to the podium, wait for your name to be called, go inside and consume your tasty rewards!
Have you ever done an Early Morning ADR? At which restaurant? What did you think? Share your thoughts in the comments!