Money Saving Packing Tips For Disney
Our next Walt Disney World vacation is less than two months away and when you're as (what's a more pleasant word for "neurotic"?) detail-oriented as us, that means it's time to start getting ready for your trip. As we begin this crazy process that marks the unofficial start to our traveling, I thought it might be useful to share some of our money-saving Disney packing tips.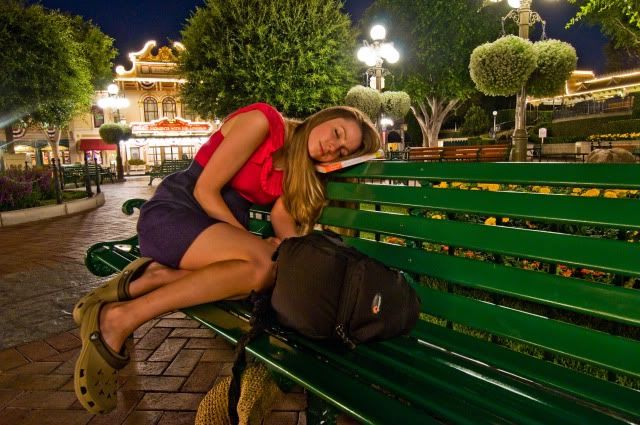 Pack The Things You Need – A no-brainer, right? Well, you'd be surprised how often we hear stories of "other" people forgetting to bring their toothpaste, blow-dryer (you know, if you have long hair and the in-room dryer isn't "powerful" enough), or proper clothing for the weather on their trip. Okay, so each of those things happened to Sarah and me in 2010. On our trips this year, we've downloaded basic packing lists from other Disney sites and modified them for our own uses, and have made our own unique Disney packing list so we're sure not to forget anything. Toothpaste at the resort may only cost a couple bucks more than at home, but having to buy multiple sweatshirts from the Emporium because Florida didn't adhere to your requirement that it always be warm can cost a pretty penny. Plus, even the little expenses all add up. Of course, no packing list is complete without The Unofficial Guide. Even if you have read it so many times you know it backwards and forwards, it still makes a nice cushion while waiting for the parade, or a nice pillow while waiting for your spouse to take their thousandth photo of the day. (Sorry, Sarah!)
Take Your Own Food – Another patently obvious one. We all know that bringing your own food will save money versus buying food in the parks. That said, there are some tips that may not be so obvious. For example, it's not a good idea to go to Sam's Club before your vacation to stock up on Extra-Jumbo Size peanut butter for your checked luggage. If you do, it's entirely likely that when you finally receive your luggage, it will be torn up after being ravaged by 15 TSA agents of the German Shepherd variety. (Okay, maybe this isn't exactly how TSA searches luggage containing dense food, but packing peanut butter is one of the best ways to ensure that your luggage will be searched and/or delayed.)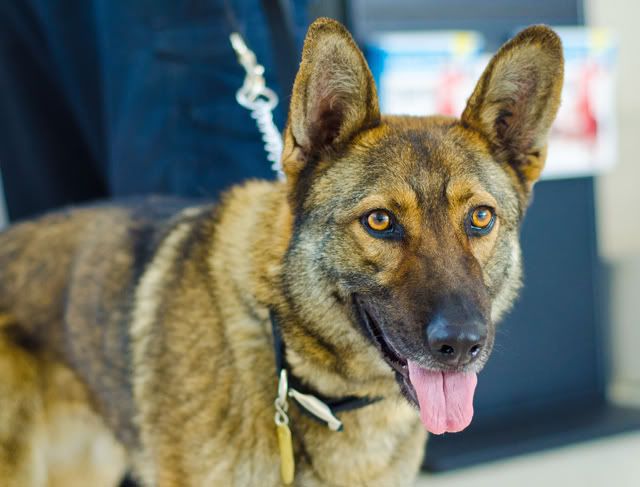 Rather than taking the risk that the contents of your luggage will become canine TSA agent treats, have food shipped to your resort in advance of your trip. You can ship these items yourself and spend $10-15 on shipping costs in the process, but the best option in my experience is to simply purchase the food items you need from Amazon.com, and have them ship the items for free! If you (or Amazon) are going to ship to a Disney resort, here's how you should address the package:
Hold for guest: (the name of the guest who made the reservation, exactly as it appears on the reservation)
Check in date:
Hotel's name and address:
We are worriers, so we recommend calling your resort to notify them that a package will be arriving for you so they can make a note on your reservation. Disney is probably well-experienced in receiving these packages, so this is probably unnecessary, but it puts us at ease. From our experience, most Disney resorts don't charge a fee for holding a package. However, Disney's BoardWalk Inn, for some reason, charged us a $5 fee last year, so don't be surprised if you get hit with a fee there or elsewhere.
Of course, shipping a package to save money doesn't exactly save money if you just fill it with Pogs or ALF Season 1 DVDs (although you should never leave home without either of those things), so what should you ship? When we're on vacation, the last thing we want to do is prepare full meals, so we only ship snack-items. Some of our favorites include the following:
Beef Jerky

– Necessary protein if you want to complete that Ultimate Touring Plan!

Starbucks VIA

– Seriously, have you ever tasted Nescafe? Disney quick service restaurants will give you free hot water, so if you enjoy coffee that doesn't taste like it was brewed three years ago, it's a good idea to take VIA. (Plus, it's the one time Starbucks will actually be a cheaper option for coffee!)

Energy Bars

– Same idea as the beef jerky. These are great snacks that will give you the energy you need to power through that Dumbo-or-Die Touring Plan!

Pop Tarts

– I'm not a big fan of Pop Tarts myself, but they're one of the few breakfast items on Amazon that you (generally) don't have to order in large quantities.
On the large quantities note, be mindful of the prices of items on Amazon.com. Sometimes, they only sell in bulk or their prices are much higher than you'd find in a B&M store. Often, grocery items there will be sold be third parties charging shipping (it's a good idea to filter out these items by checking the Shipping Option > Free Super Saver Shipping filter on the left menu), thus negating the benefit of having Amazon.com ship the items for you.
Food isn't the only thing you can buy in advance of your trip. By buying tickets (using our Ticket Calculator) and souvenirs prior to your trip and bringing them with you, you can also save a good amount of money!
Maximize Your Carry-On Space – While it's true that some airlines don't charge directly for checked bags, there is no such thing as a free lunch. Often, the costs are simply shifted elsewhere. It's thus a good idea to compare cost in terms of total fares (baggage you'd check plus airfare). We've found that often, even after paying a checked bag fee, we still save money by flying with airlines that charge for checked bags. To save even more money, we attempt to avoid checking bags by maximizing our carry-ons. This may require shipping some liquid toiletries or purchasing travel-size ones appropriate for carry-on bags from Wal-Mart (they have a great travel-size toiletry selection!). It's also important to know what size carry-on bag is permissible, and more importantly, what size personal item is permissible. You might be surprised to learn that your personal item can actually be quite large. My largest camera bag is the maximum personal item size on most airlines, and I can easily fit the rest of my luggage into my carry-on. Just don't get too over-zealous with this and attempt to go slightly too large. The size parameters are there for a reason. Don't be "that guy" trying desperately to stuff your bag  that "just barely" doesn't fit into an overhead bin.
Invariably, even as we start preparing for the trip now, I know the night before we leave we will still be rushing around, trying to accomplish things we forgot at the last minute. It always happens! Maybe we need to start packing three months in advance?!
These are only a few of the packing tips to help you save money on your Disney vacation. How do you save money on your vacation? Let us know in the comments!