Top 10 Announcements I'd like to Hear from Disney in 2013
As the New Year is upon us, many of us have been making lists of things we want to get accomplished in 2013.  Why don't we come up with a list, however, of things we'd like to see Disney do in 2013 on our behalf?  Yes, the heirs of Walt have to worry about a lot of things (costs, the economy, construction permits, etc.) when planning new awesome enhancements to their product line, but we don't!  Sure we could worry about those things as well if we wanted to, but this is a "Blue Sky" brainstorming session unconstrained by such particulars!
So there are probably a lot of things Disney could announce this year that would make me happy, but I'm going to try to narrow this down to 10.  In case you haven't read any of my previous blog posts, this post is coming from someone who loves Disneyland, Disney World, and the Disney Cruise Line, and regularly visits all three.  Disneyland, however, holds a special place in my heart, and therefore it will get the majority of my attention in this list.
1. Star Wars Something – The night it was announced that Disney had purchased Lucasfilm, everyone in my household was grinning from ear to ear all night long.  Oh, the possibilities for Disney!  Can you imagine a Star Wars-themed Land at Disney Hollywood Studios?  Disneyland doesn't have as much room, of course, but surely they could take advantage of this too.  As a minimum, how about just some Star Wars Weekends for the West Coast or Star Wars themed rooms in the Disney hotels?
2 The Dragon is Staying in the U.S.A. – Yes, that Dragon.  Have you seen the video?  He's amazing.  The rumors are strong that he's headed overseas, and while I don't begrudge any Disney park getting something awesome, man I'd like to see that dragon stay here so I could see him.  I was at Disney World the night he flew, but not in the Magic Kingdom unfortunately.  I would have loved to see him.  C'mon, Disney!  Keep him here and let him make some appearances on both coasts!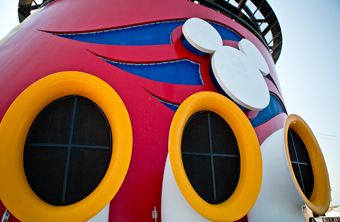 3. New Itineraries for Disney Cruise Line – Disney Cruise Line recently announced part of their 2014 itineraries, and most people were fairly underwhelmed by the thought of more trips to the same places.  Here's hoping when they announce the rest of 2014 they'll throw in some new, exciting, destinations like the Southern Caribbean!  Of course I'm sure you'll catch me on a cruise or two no matter what the announcement ends up being, because Disney cruises are nothing short of fabulous, but Disney sure could up the ante for many repeat cruisers!
4. Disney Dining Plan at Disneyland – I know the Disney Dining Plan at Disney World has some serious critics who make excellent points about its limitations, but I'm a fan.  Even if my family doesn't purchase it on every trip (and in fact I've been twice this fall without purchasing it), it's something many visitors want.  I'd venture to say that 90% of my clients add the dining plan onto their package at Disney World.  90%!!  People like dining plans.  They like to pay for things up front, feel like they're saving a little (understanding that is totally dependent on individual dining styles and preferences), and for that matter, have a better idea of how much their total cost will be.  Care to guess how many of my Disneyland clients purchase Disneyland's version of a dining plan?  Zero.  Yep, that's right, zero.  Occasionally clients will add on character meal vouchers, but that's really it.  Buying the dining plan at Disneyland doesn't save you any money.  It doesn't give you a better idea of how much your total cost will be, because you're essentially just adding on whatever amount you are guessing you will spend.  You can pay up front, but you can easily spend more than you pay for up front.  Disneyland's dining plan just doesn't have the same appeal.  So here's my plea to Disney:  bring the Disney Dining Plan to Disneyland!!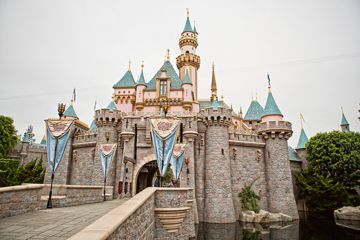 5. Exchange of What's Best between the Two Coasts – I'd like to see Disney World and Disneyland exchange some things.  I'm not talking about duplicating every attraction on both coasts.  I do think there is value in them having differences.  I would, however, like to see Disney add some things to existing rides and shows at both resorts that would make them better.  For instance, at Disney World they need to add Disneyland's dragon to Fantasmic!  The dragon in Disneyland's Fantasmic! puts Disney Worlds' to absolute shame.  It seems like a no-brainer to plus it up at Disney World.  Disney World could also use the addition of Dumbo to its fireworks.  Dumbo flying at Disneyland is an amazing sight.  It actually makes me tear up a little.  Disney World's fireworks are great, but they could be even better with Dumbo!  How about the handheld laser guns from Disneyland's Buzz Lightyear Astro Blasters making an appearance at Disney World?  On the other hand, Disney World was lucky enough to keep the PeopleMover through the years!  Bring back the People Mover at Disneyland!
6. Building a Value Hotel at Disneyland – Disneyland has a lot of good value type resorts offsite within walking distance (or at least an easy shuttle bus ride), but I for one would love a true Disney value resort on the West Coast.  I think the three Disneyland resorts are great, and I've stayed at all of them.  On other trips, though, I've stayed offsite simply to save money.  So, I'd love Disney to add a more economical option to its line up at Disneyland.  Disney's Pop Century Resort and Disney's Art of Animation Resort may seem a bit garish to some, but if you want to stay onsite and save some money, or just be a hero to your young children, they are perfect options.
7. Candlelight Processional Dinner Packages at Disneyland– Disneyland was so close this year.  At one point, the Disney Parks Blog actually announced that there would be a Candlelight Processional Dinner Package option for 2012 (and there was great excitement in the online Disney communities).  Unfortunately, it never materialized and tickets were given to Annual Passholders through a lottery type system.  This left most people, including a lot of Annual Passholders who weren't among the lucky ones, out in the cold.  So, my New Year's wish for Disneyland this year is that Disneyland will finally offer Candlelight Processional Dinner Packages in 2013.
8. Disney's Magical Express at Disneyland – I know I've said it before, but Disneyland needs a Magical Express type option.  Dealing with your luggage when you land, trying to find the correct bus, paying for said bus – these are not the most magical ways to start your vacation!  Do it Disney!  Give us Magical Express at Disneyland!
9. More Disney Vacation Club Options – Full disclosure, I'm a DVC owner so I am certainly biased.  The Villas at Disney's Grand Californian (the only DVC option at Disneyland Resort) is just not very big, and it can be pretty difficult to get a room during busy seasons.  Disneyland could flat out use some more DVC rooms.  How about another tower at the Disneyland Hotel!?!
10. Cars Land is Coming to Disney World – It's probably just a matter of time before an official announcement is made that Cars Land is going to be built at Disney Hollywood Studios.  Disney went all out with Cars Land at Disneyland.  They did an incredible job.  Perhaps Cars Land will remain one of Disneyland's unique treasures not replicated at Disney World, but I would like Cars Land to be replicated at Disney World.  It's truly a special place that will be a magical destination for kids of all ages for decades to come.  But, my wish is that it's done right, not on the quick or on the cheap.  If Disney World is going to get it too, do it justice!
So I know you can think of some more!  What announcements would you like to hear?