7 Tips for Your First Trip to Galaxy's Edge
Opening in the fall of 2019 at Walt Disney World, just a few months before the global COVID-19 pandemic hit, there are many Disney fans who have not yet had the chance to visit Star Wars: Galaxy's Edge at Hollywood Studios.
I made my first voyage to this galaxy far, far away just last month, and I'm happy to report it was as impressive and immersive as advertised. There is a lot to see, do, and taste throughout the planet of Batuu, and if it's your first trip, it can feel both exhilarating and overwhelming at the same time.
Here are some tips I picked up that should help if you are planning your first trip to Galaxy's Edge.
1) Check the Map
As someone who has all four WDW theme park maps basically memorized, I was surprised to find Galaxy's Edge extremely tricky to navigate. Once you get down towards the city center with the shops and eateries, there are multiple intersecting pathways that make it pretty easy to get turned around. Add in the fact that signage is all in Aurebesh (which may be the most common language in the galaxy, but not here on Earth), and it can pretty hard to find what you're looking for.
Keep checking your map (either paper or on your phone) throughout your time in Batuu to make sure you haven't missed anything. Fans will want to take time to scour every nook and cranny, explore all the hidden details, and catch all the best photo ops. And if you're really having a hard time, the citizens of Batuu (Cast Members) are always willing to help!
2) Expect Crowds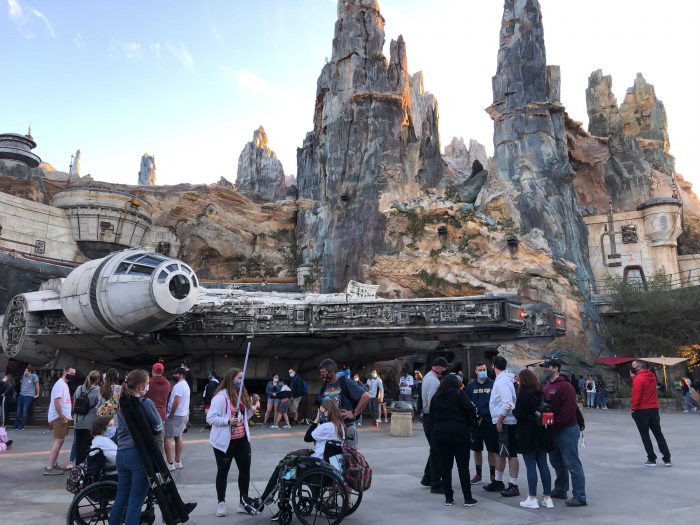 I visited on a day when the Hollywood Studios crowd level was a 1. However, the whole of Galaxy's Edge felt more like a 7 or 8 to me. As the newest land, it's the place everyone wants to be, even if they're not experiencing the attractions.
My perspective might be skewed since they were still using the virtual queue for Rise of the Resistance at the time of my visit. I think there were a lot of people just waiting around for their boarding group to be called, while now the Rise of Resistance standby queue may eat up some of those crowds. But either way, be prepared for a crush of people throughout the land.
3) Decide When to Ride Rise of the Resistance
If you can commit to arriving to Hollywood Studios at least an hour before official park opening, so you are one of the first people at the turnstiles, it is probably worth it to rope drop Rise of Resistance.
If not, you would be better served riding some other headliners first, like Slinky Dog Dash and Runaway Railway, while everyone else rushes to Rise. Then you can continue to check the Lines app throughout the day to see the posted and (more accurate) estimated wait times and head there when the line has died down.
4) Keep Your Eyes and Ears Open on Smugglers Run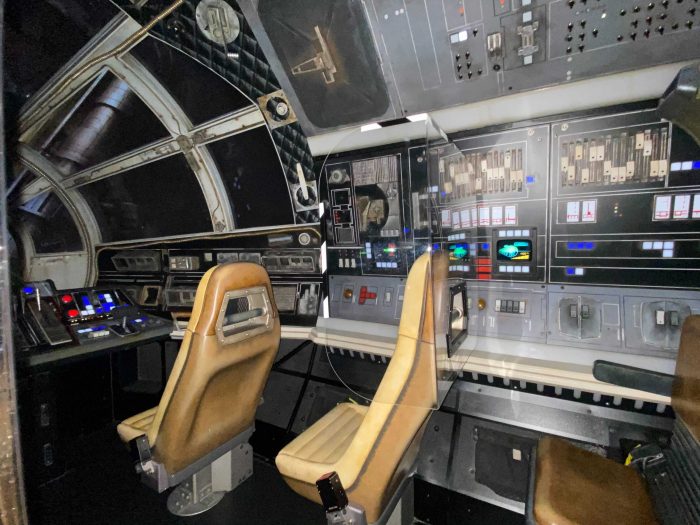 Before experiencing Millennium Falcon: Smugglers Run, I was really nervous about it. Not because I am frightened of rides or get motion sickness, but because I had heard how interactive the attraction was and I was terrified I would be the one to screw up the mission. I am not a video gamer; what if I didn't know what to do??
I needn't have worried at all. No matter which role you are assigned within your flight crew – pilot, gunner, or engineer – you will have guidance the entire time. The buttons you need to push will flash when it is time, while Hondo Ohnaka's voice overhead will also give instructions. There is a lot going on during the flight, but if you keep your eyes and ears open, you'll be able to fulfill your role without letting the rest of your team down.
5) Make Your Droid or Lightsaber Last
I saw so many people lugging their souvenirs from Droid Depot and Savi's Workshop around all day long and was infinitely grateful that we had made my husband's lightsaber reservation for the very end of the night. In fact, we got a reservation for 5 minutes after official park closing time. This meant not only did we not have to carry around his lightsaber all day, but we actually got extra time in the park!
Plus, participating in Savi's Workshop at night gave it an even more mysterious quality, and we got amazing photos around Galaxy's Edge after his lightsaber was complete. That's what I call a win-win-win!
6) Be Prepared to Stand at Oga's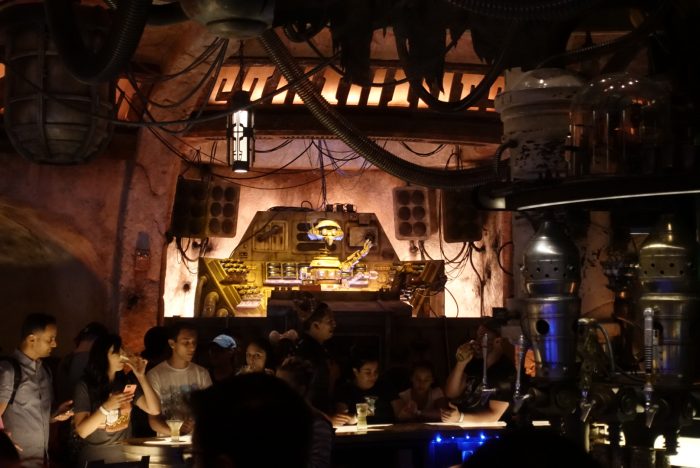 Visiting a galactic cantina is a must-do for most Star Wars fans. After a long day in the heat, I was especially excited to for our late-afternoon Oga's reservation to get some A/C, cold drinks, and rest. Two out of three ain't bad, but unfortunately, I didn't realize that most of the Oga's reservations are standing-room only, either at the bar or high-top tables, meaning no rest for my achy feet.
There are a few booths around the edge of the cantina, but those are reserved for larger parties. Standing also meant being packed in very closely with other parties, sans masks, which made me nervous. It is still an awesome experience – the ambiance, attention to detail, and the drinks were all amazing – but if you have a smaller group, be prepared to stand.
7) Visit During Both Day and Night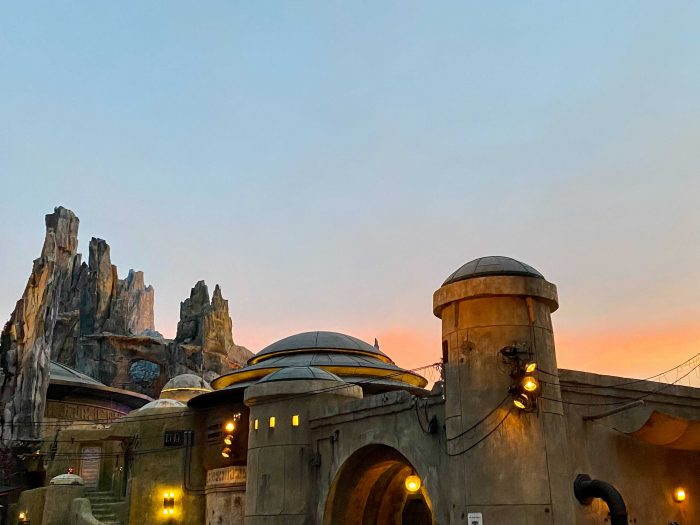 Galaxy's Edge is a completely different experience in the light and in the dark, so make sure to visit both during the day and night. I actually preferred Batuu at night. The lighting is breathtaking, it is much less crowded, much less hot (there is basically no shade there), and everyone is showing off their lightsabers!
However, you will get better photos of the architecture and little details throughout during the day, plus better selfies! So even if it's just a few minutes, take some time to say both "Bright Suns" (good morning) and "Rising Moons" (good evening) in Batuu.
Galaxy's Edge is an amazingly immersive experience for all Walt Disney World fans, whether you're a George Lucas groupie or don't even know what a porg is. Armed with these tips (and maybe your very own lightsaber) you are sure to have a fantastic first trip!
What advice do you have for someone's first time to Batuu? Let us know in the comments!