Add Disney Magic to Your Kitchen With These Great Finds
Raise your hand if you're spending more time than ever in your kitchen? Whether you're making more home-cooked meals or simply snacking the day away, many of us are giving our kitchen a workout as of late. Since you're spending more time at home, perhaps you want to add some Disney magic to your kitchen. At shopDisney online you can browse lots of kitchen and cooking items that are full of Disney fun. Here are some of the latest collections, including those that were big hits inside the parks when they were open.
The Disney Eats Collection has practically everything you could need for your kitchen. From utensils and mixing bowls to measuring spoons and kitchen towels, each item has a pastel color scheme with bold red and black to compliment Mickey and Minnie Mouse. This collection reminds me of classic diners and malt shops.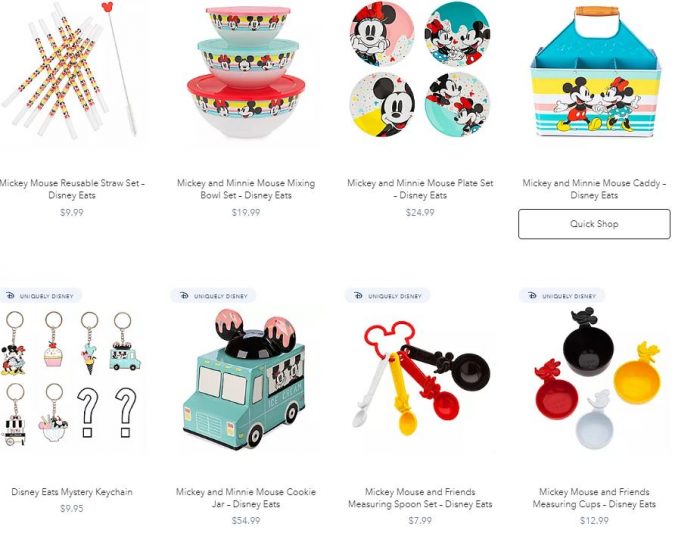 Before the parks closed, a massive new collection of apparel, merchandise, and kitchen ware became an instant hit. The Disney Ink and Paint Collection is massive and available at shopDisney online. The kitchen ware that is part of the Ink and Paint Collection includes dinner plates, bowls, serving ware, and even a magnetic "toothpick holder" which is really just Disney-speak for shot glasses. There is also a new set of flatware that I am sure art enthusiasts will love. I don't recall seeing this flatware set in the parks when they were open.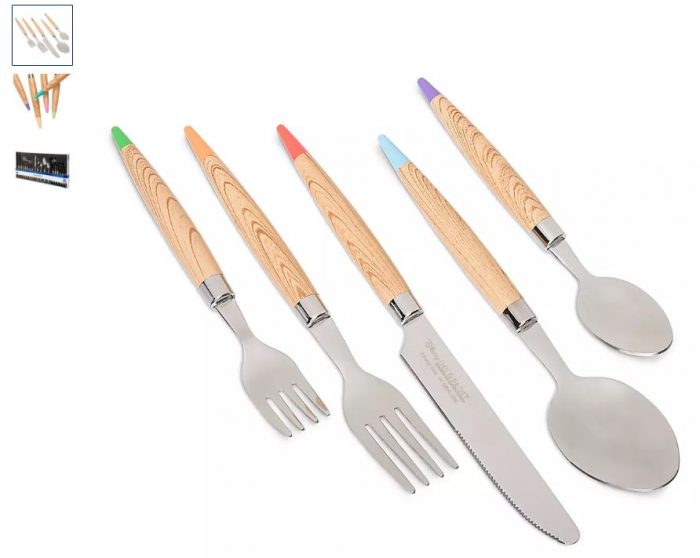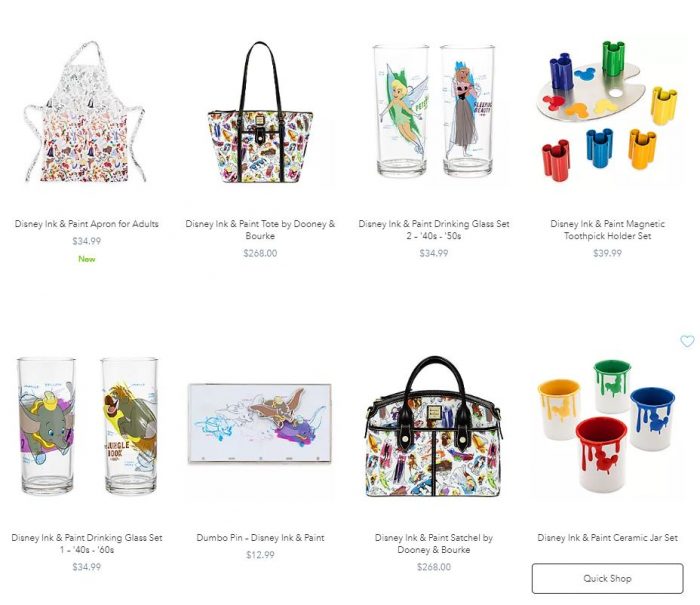 Finally, a few months ago a collection with a wonderfully retro design debuted that many of us immediately fell in love with. Originally the collection was dubbed "Keen and Cute" but now that it is on the shopDisney site it is simply labeled as "Retro". From kitchen towels to a cake stand each adored with cherries and retro-styled Minnie and Mickey Mouse graphics, there is lots to love in this collection.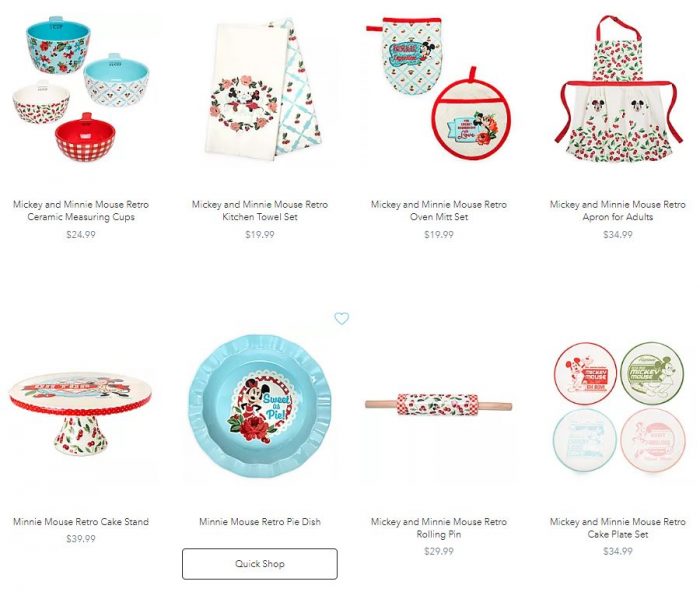 What do you think of these collections? Will your kitchen receive a dose of pixie dust thanks to any of these items?