What I Love! Sibling Shenanigans
Today's post is the first of our series that features Disney's Aulani Resort and Spa! The resort is situated on the west side of O'ahu in Honolulu County, Hawaii. Assuming you've spent some of your recent time at home exploring Disney+ you've probably seen Fairy Tale Weddings and the surprise engagement that happened at Aulani. If the lagoon, spa, pools, dining options (planning my first trip with Mina's Fish House as a Day 1 stop on my plan), and Mickey head shave ice don't inspire you to price a trip, the idea of creating a family memory like Liner HangTheCode and family did! HTC writes: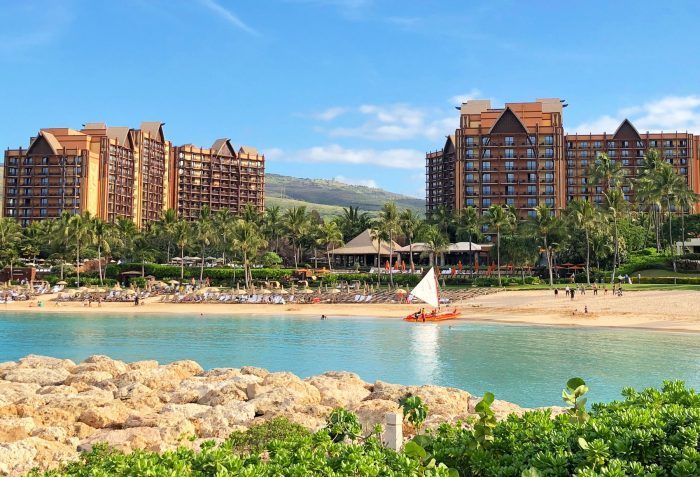 Although my favorite memory doesn't take place in Walt Disney World or Disneyland, it happened on Disney property and, more importantly, it reflects the happiness Disney brings families. Our memory was made even more special by the wonderful Cast Member we encountered and the Disney Magic he bestowed upon us.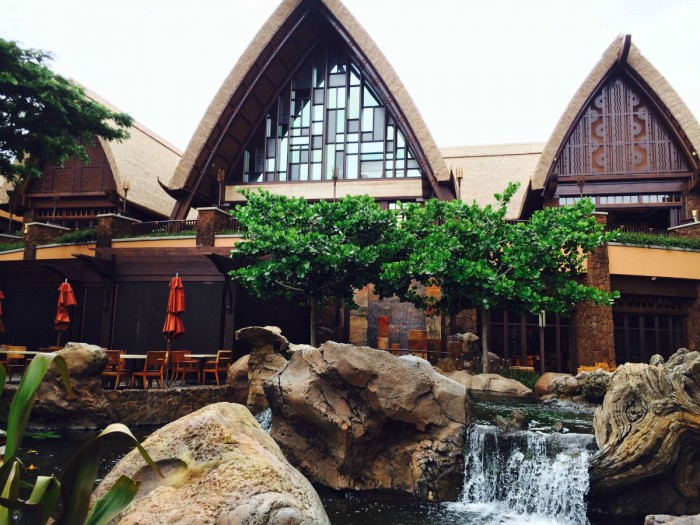 I decided to book a Disney photo session to capture family pictures on our vacation. Aaron, our photographer, was a professional and did the best job possible getting our beach portraits which was no easy task considering our four less-than-fully-cooperative teenagers. The poise and good behavior quickly transitioned to the more common teen antics of silly name calling and horsing around on the beach. Because I know my children, I knew what was coming! I turned to Aaron and said "someone is going in" .. I quickly grabbed my phone, ran down to the beach, and managed to catch their dunking, water fights, and general sibling shenanigans. 
Meanwhile, unbeknownst to me, Aaron kept shooting! The result was a second set of casual, candid, and fun photos that I still love to look through. The best part was that our talented photographer was able to get the  kiddos to pose all over again for soggy shots where their joy as siblings shines through. That's the picture you see below and I love it because I not only got the joy of watching my kids play full out with each other on the beach at sunset, but I have some great photos to remember the moment.  Thank you to our amazing photographer and Disney Cast Member, Aaron!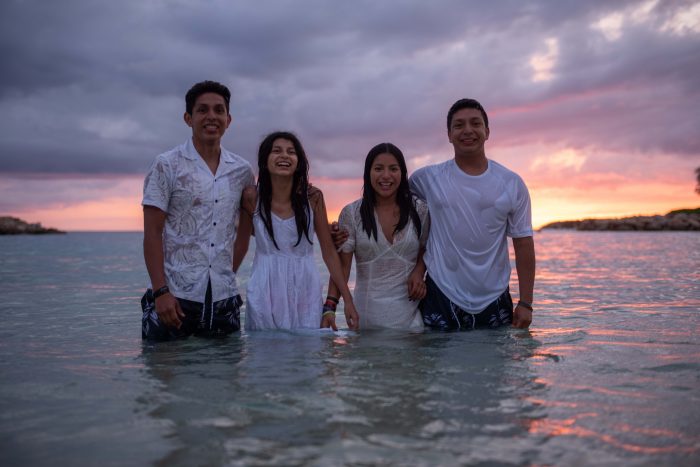 What a great story and a beautiful photo! Sometimes the best memories come out of unexpected moments.
Have you been to Aulani before? Are you planning a trip to the gorgeous Resort & Spa? We'd love to hear about your trip in the comments!
 If you haven't had a chance to send in your memory and photos, please submit them to christina@touringplans.com and we will include you in this series.