Adventures by Disney Announces New Itineraries
Adventures by Disney (AbD), the luxury world travel arm of Disney Destinations, has announced their latest round of itineraries, some with dates into early 2021.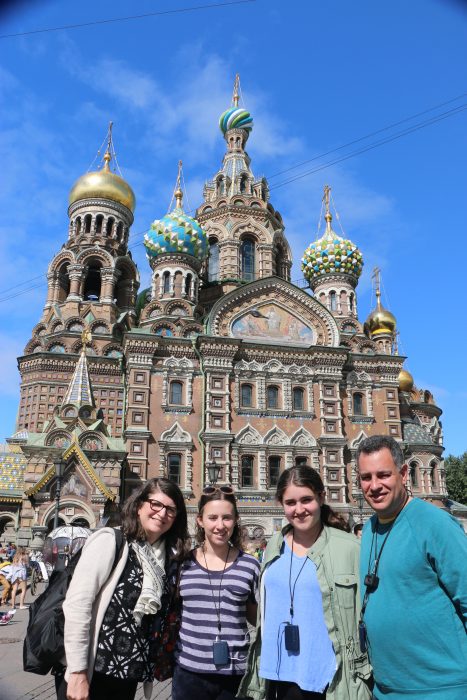 The headliner of the announcement is a new trip to Egypt.
From the press release, "Some of the exciting activities on the Egypt trip include: Nile River Cruise: Sail down the iconic Nile River on an amazing 3-night cruise where you'll visit iconic destinations that include the Temple of Edfu, Luxor Temple, and Kom Ombo Temple. There are also fun activities like an Egyptian cooking class and a hieroglyphics class for Junior Adventurers. Red Sea Reefs Snorkeling: Dive below the surface of the pristine waters in Ras Mohammad National Park for an exploration of the underwater ecosystem of tropical fish and marine life that live amongst the expanses of colorful corals. VIP Tour of Grand Egyptian Museum & King Tut Collection: Journey through over 7,000 years of Egyptian history and heritage as an Egyptologist guides you on a VIP tour of this esteemed museum. And, for Adventurers on an Adult-Exclusive departure, you'll also get a very special tour of the museum's conservation rooms, where artifacts are meticulously studied, as well as a special viewing of the world-renowned Pharaoh Tutankhamun Collection, which features an astonishing trove of treasures discovered in the young pharaoh's tomb."
Disney attempted to offer a similar trip to Egypt back in 2011, but ran only one Adventure before pulling the trip entirely due to political unrest in the region.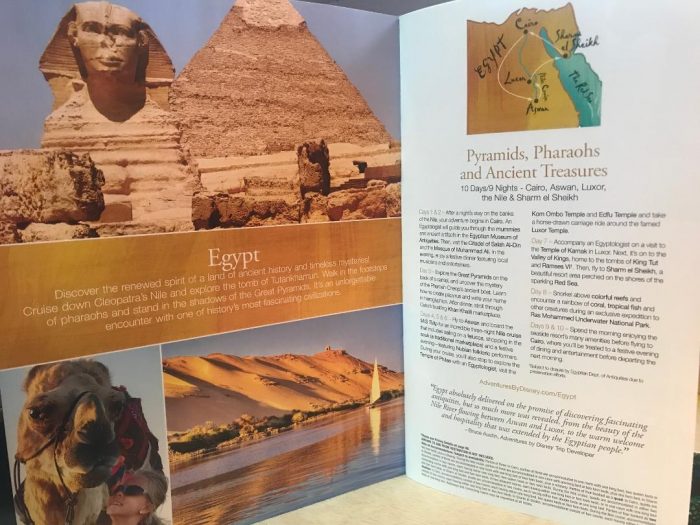 In addition to Egypt, new offerings include a revised itinerary for their Montana trip, more adults-only trips, and more "short escapes" of just 2-4 days – including Amsterdam, Paris, and Budapest.
There are early booking discounts for this round of AbD trips. From the announcement, "Save up to $750 per person when you book early on select 2020 Adventures by Disney vacations—through July 13, 2019. This is a limited-time offer with limited quantities, so be sure to book soon!"
Advance booking begins May 14, 2019 (for all previous Adventures by Disney Guests, Disney Vacation Club Members, Golden Oak Club Members, and Disney Cruise Line Castaway Cay Club Members).
General booking begins May 16, 2019.
If you're not familiar with AbD, here are a few of our past articles about the trips that may give you a better understanding of what to expect:
Are you planning to book a new AbD adventure? Do you have a favorite story from a trip you've been on? Other than, you know, price, is there anything holding you back from traveling with Adventures by Disney? What questions would you like answered before you book an AbD trip? Let us know in the comments below.