Animal Kingdom's Dino Diner Review
Encountering yetis, exploring the African savanna, and flying on the back of Pandora's banshees is enough to work up a dino-sized appetite! Fortunately, Animal Kingdom has a number of eateries to keep you and yours energized while on the go, including that of Dino Diner.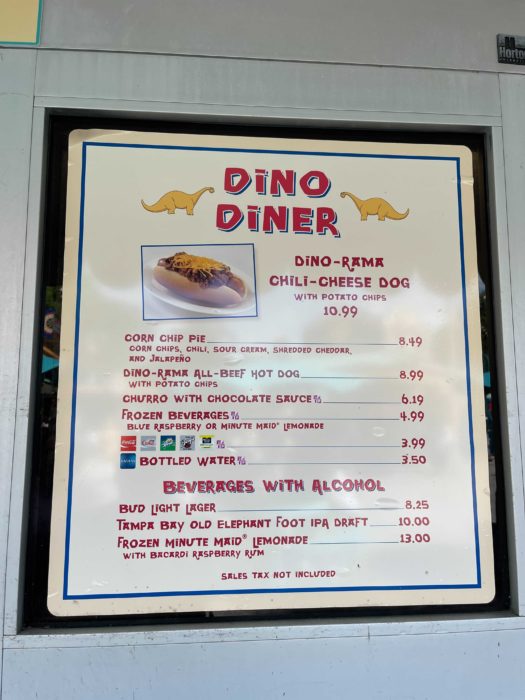 Animal Kingdom guests will find the Dino Diner next to the now "extinct" Primeval Whirl and across from Fossil Fun Games in DinoLand, U.S.A.
This kiosk keeps with DinoLand's campy, roadside theme in that it resembles a camping trailer with an inflatable dino head and tail for some extra character and (sorta?) theming.
Currently, the Dino Diner is only open from 11:00 a.m. to 4:00 p.m., but that may vary on crowd levels and the time of year.
Let's take a look at the menu!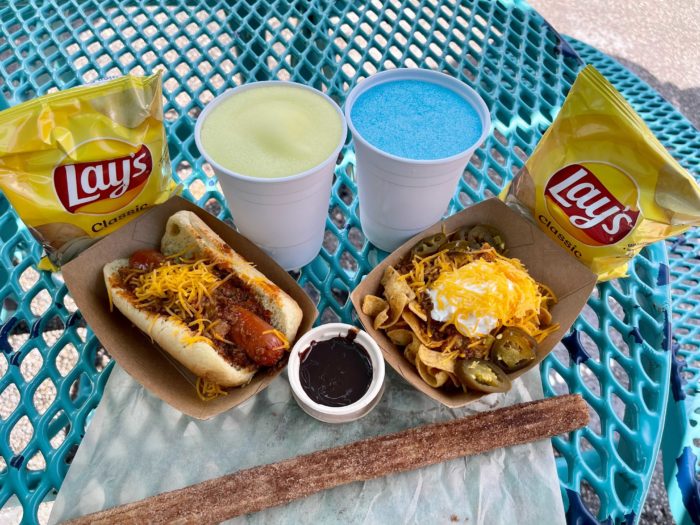 Entrees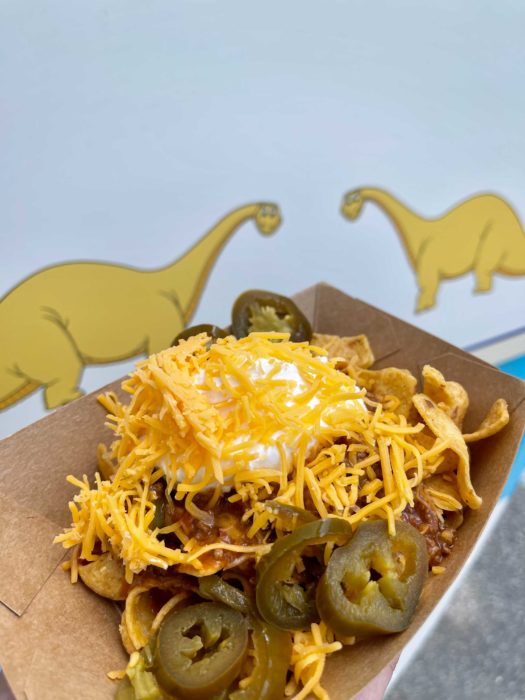 Corn Chip Pie – $8.49

Corn Chips, Chili, Sour Cream, Green Onion, Shredded Cheddar, and Jalapeno

Dino-Rama All-Beef Hot Dog – $8.99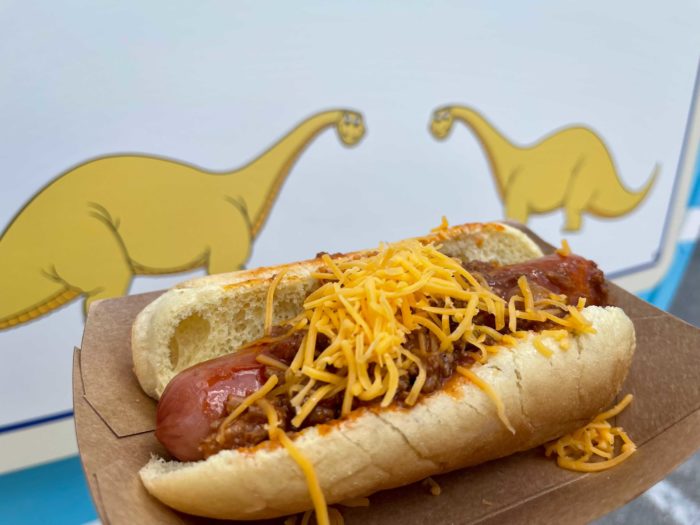 Dino-Rama Chili-Cheese Dog – $10.99
Snacks
Beverages
Frozen Beverages – $4.99

Blue Raspberry or Minute Maid Lemonade

DASANI Bottled Water – $3.50
Assorted Fountain Beverages – $3.99
Alcoholic Beverages
Bud Light – $8.25
Frozen Minute Maid Lemonade with Bacardi Raspberry Rum – $13.00
Old Elephant IPA – $10.00
According to TouringPlans park reporter Chrissy, nothing from Dino Diner tastes different from what you might think. Still, she did say fair food works a little better now that the carnival games are open. Also, Corn Chip Pie is a popular fair treat in certain corners of the country. Those familiar with it are likely to appreciate this addition.
Have you ever checked out the Dino Diner? What are your thoughts on DinoLand, U.S.A.? Let us know in the comments!