REVIEW: Satu'li Canteen at Disney's Animal Kingdom Continues to Soar
When looking for quick service dining at Disney's Animal Kingdom, look no further than Satu'li Canteen at Pandora – World of Avatar. This modern counter service restaurant is a fan favorite thanks to its fresh food and healthier alternatives than traditional quick fare like burgers and sandwiches. According to over 500,000 surveys from our readers, Satu'li Canteen has a 96% thumbs up rating, and is number 3 out of 107 other dining options at Walt Disney World.
Mobile Ordering is available here–in fact, this was one of the first Disney dining locations to offer this great feature. You can customize your order including removing the boba pearls that accompany most meals.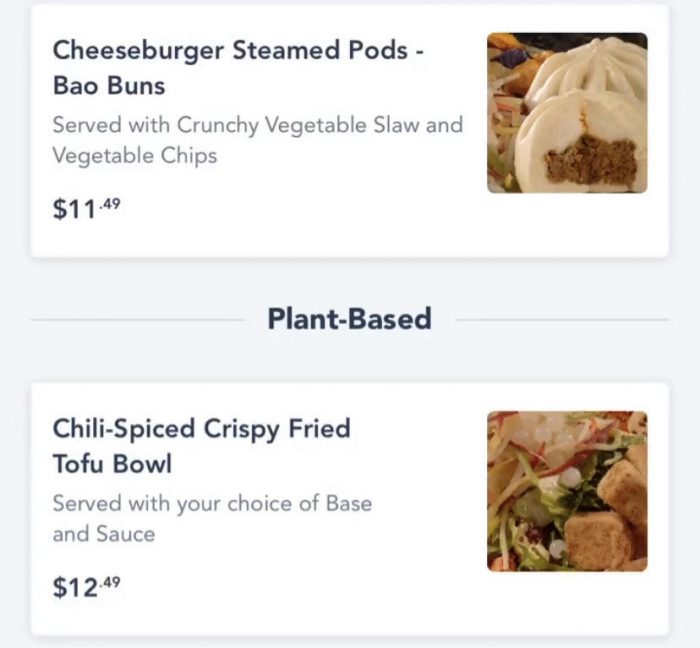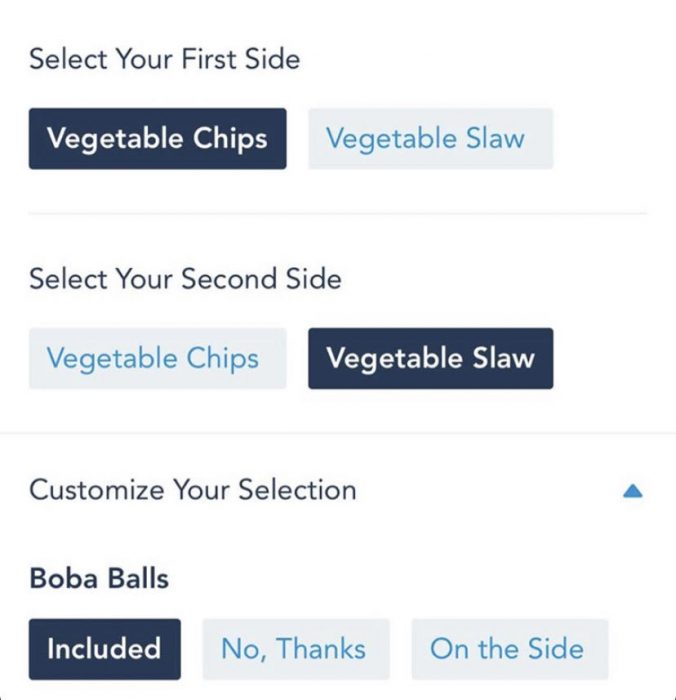 The menu at Satu'li Canteen focuses on customized bowls, primarily. Anytime I dine here I am torn between ordering a bowl or indulging in the Cheeseburger Pods. This creative take on a fast food classic has a great flavor, and in my opinion is ten times better than a standard Disney quick service burger. But, the bowls are also full of flavor and a healthier food option. The plant-based tofu bowl is actually tasty, and another choice that I lean toward.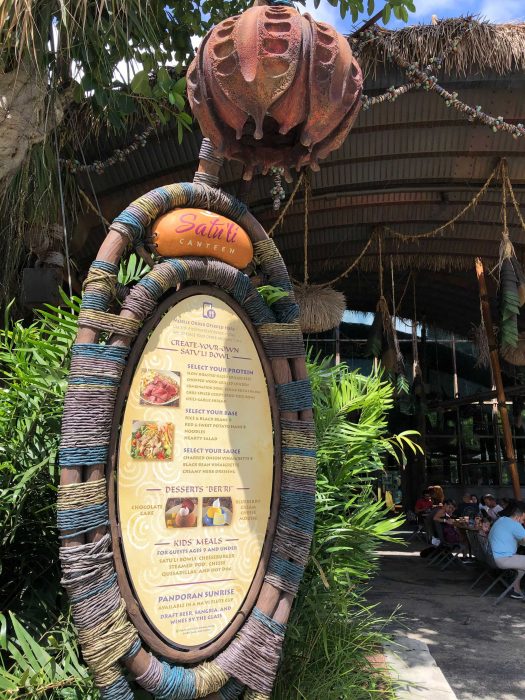 Our field team at Animal Kingdom today also had a hard time deciding between the Cheeseburger Pods and one of the bowls. The Cheeseburger Pods won out. Soft and tender Bao Buns (technically it's just Bao, but moving on) are filled with ground beef, ketchup, mustard, pickle, and cheddar cheese. All the tangy condiments meld together, filling each bite with zest.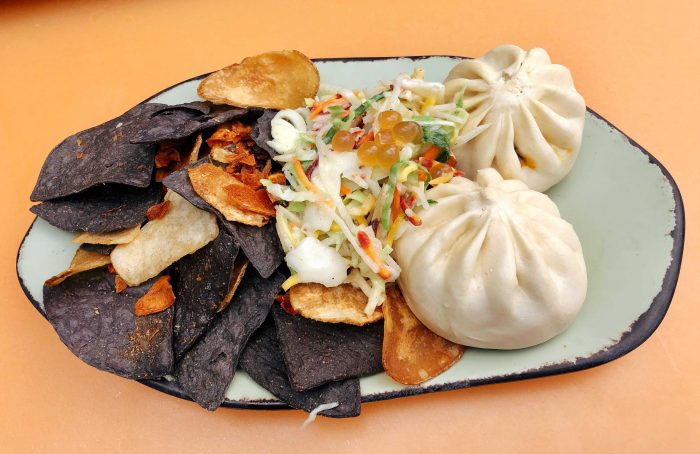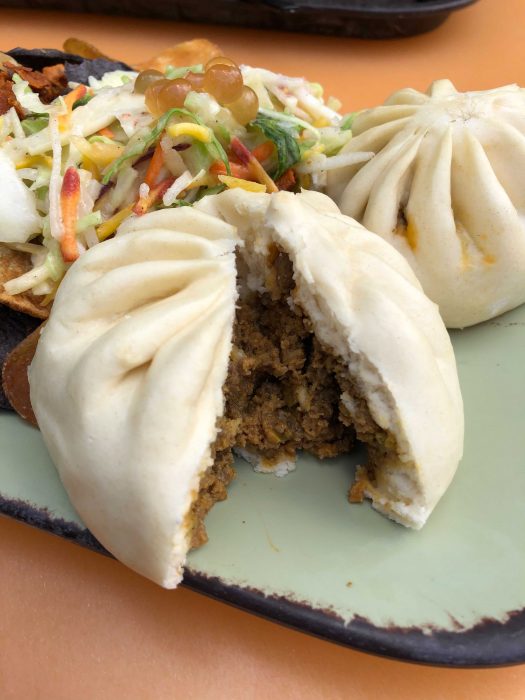 If you prefer a plain burger you cannot remove any of the premixed items in the pod. You may want to opt for a traditional burger at Restaurantosaurus instead. The pods are served with crunchy vegetable slaw and vegetable chips, but you can double up of one or the other when mobile ordering.
Satu'li Canteen's backstory is that it was once the mess hall for the Resources Development Administration base, and is now owned and operated by Alpha Centuri Expeditions. The Canteen features Na'vi cultural items in the interior. A large outdoor seating area is partially covered and allows you to soak up the unique environment of Pandora.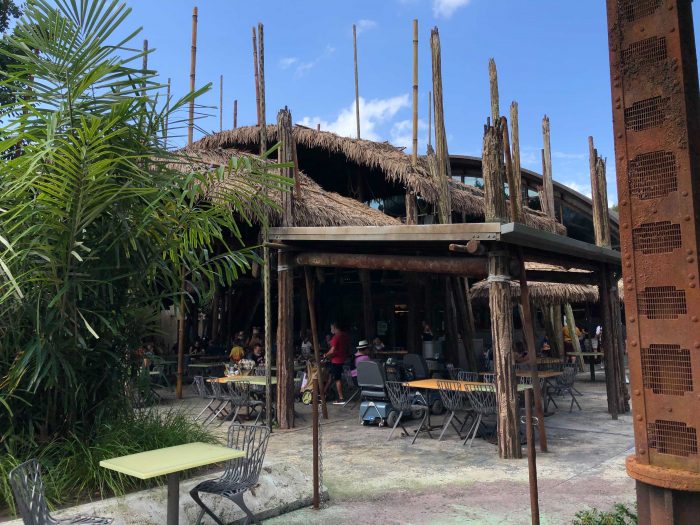 Want to make sure you don't miss out on the best places to eat at Walt Disney World, AND save hours of time in line? Become a TouringPlans subscriber.  
Want to vote where we eat next? Keep an eye on our Twitter feed for upcoming polls.